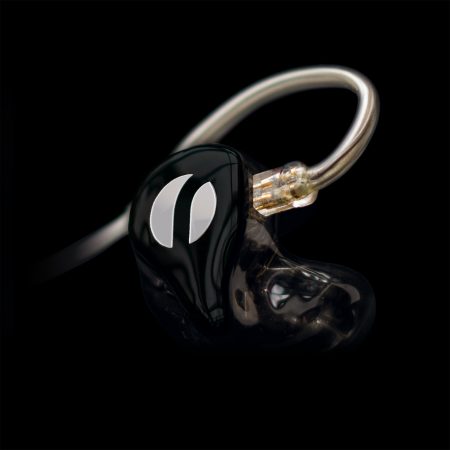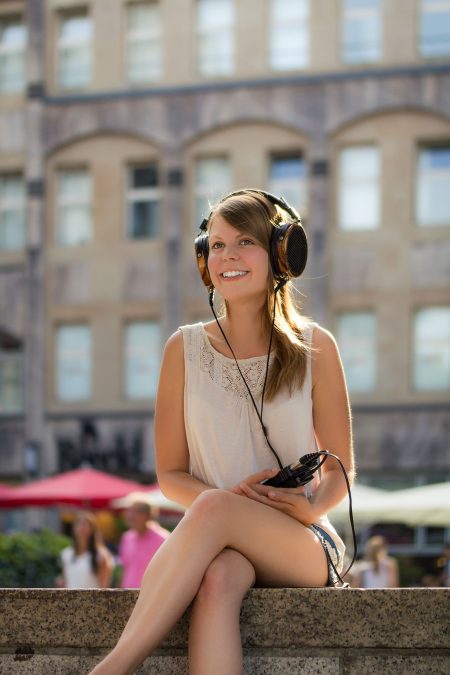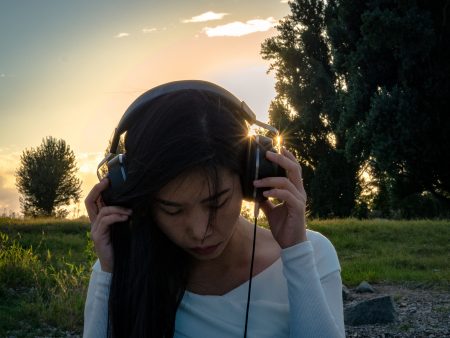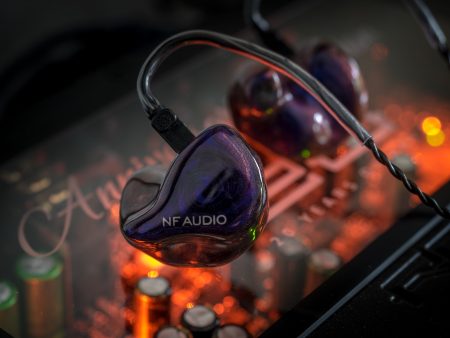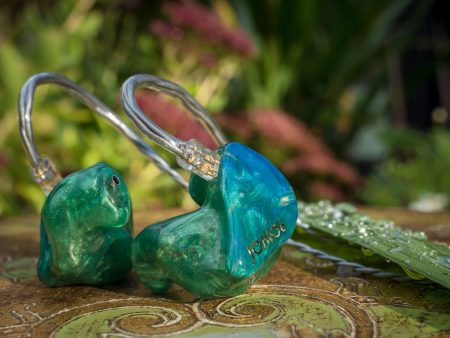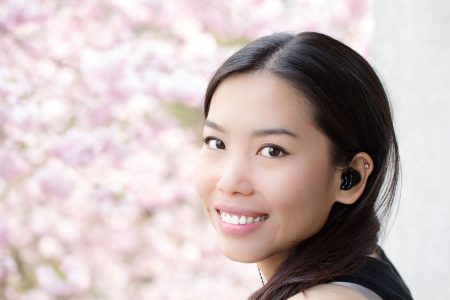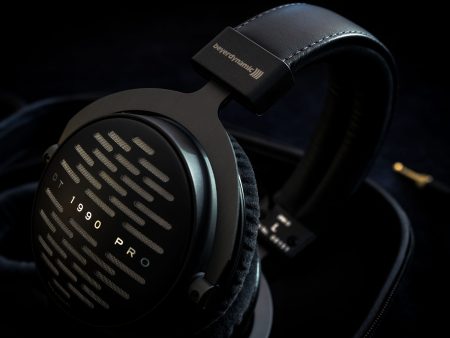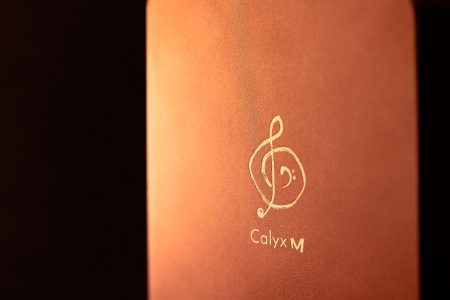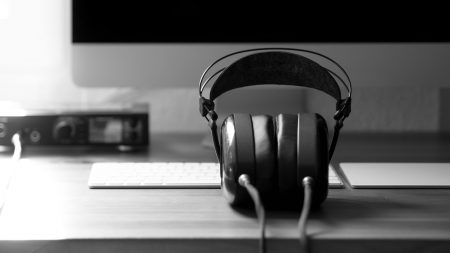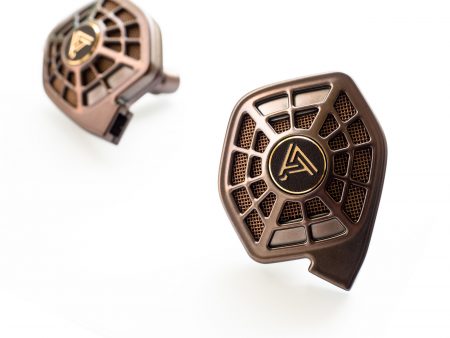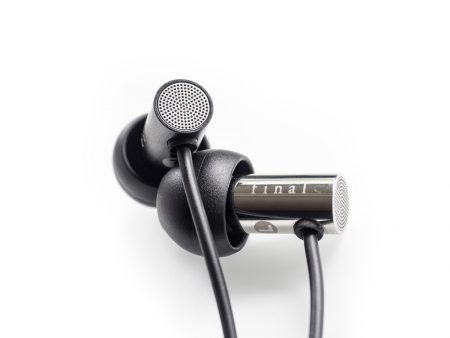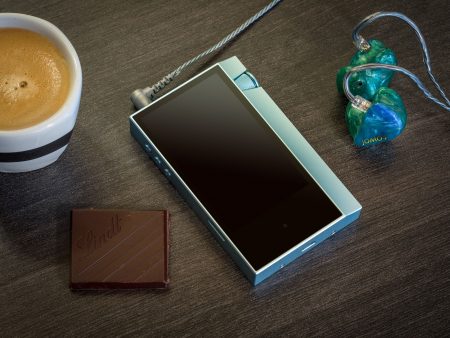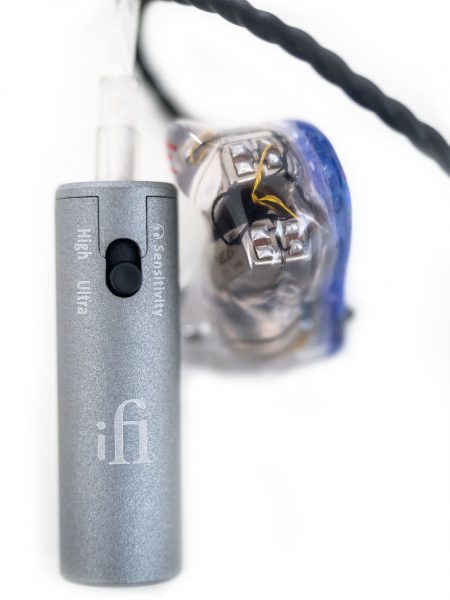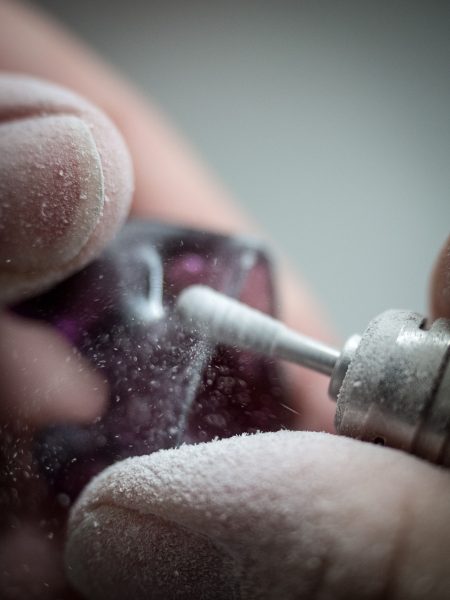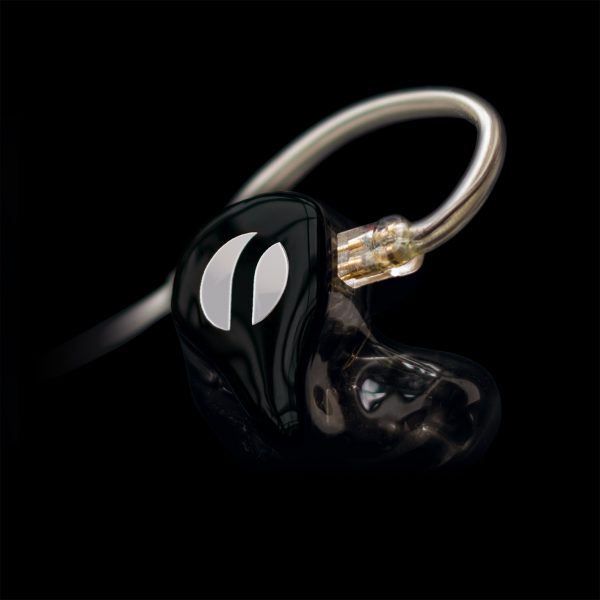 RCM Brochure
This is a brochure I did for Rhines Custom Monitors in 2015. If not explicitly stated otherwise, all photographs were shot by me. I did not know much about layouting at the time and I had to work with the material I got. I did not have enough time to take new photos. I would love to take on a similar project with a bigger budget and more time!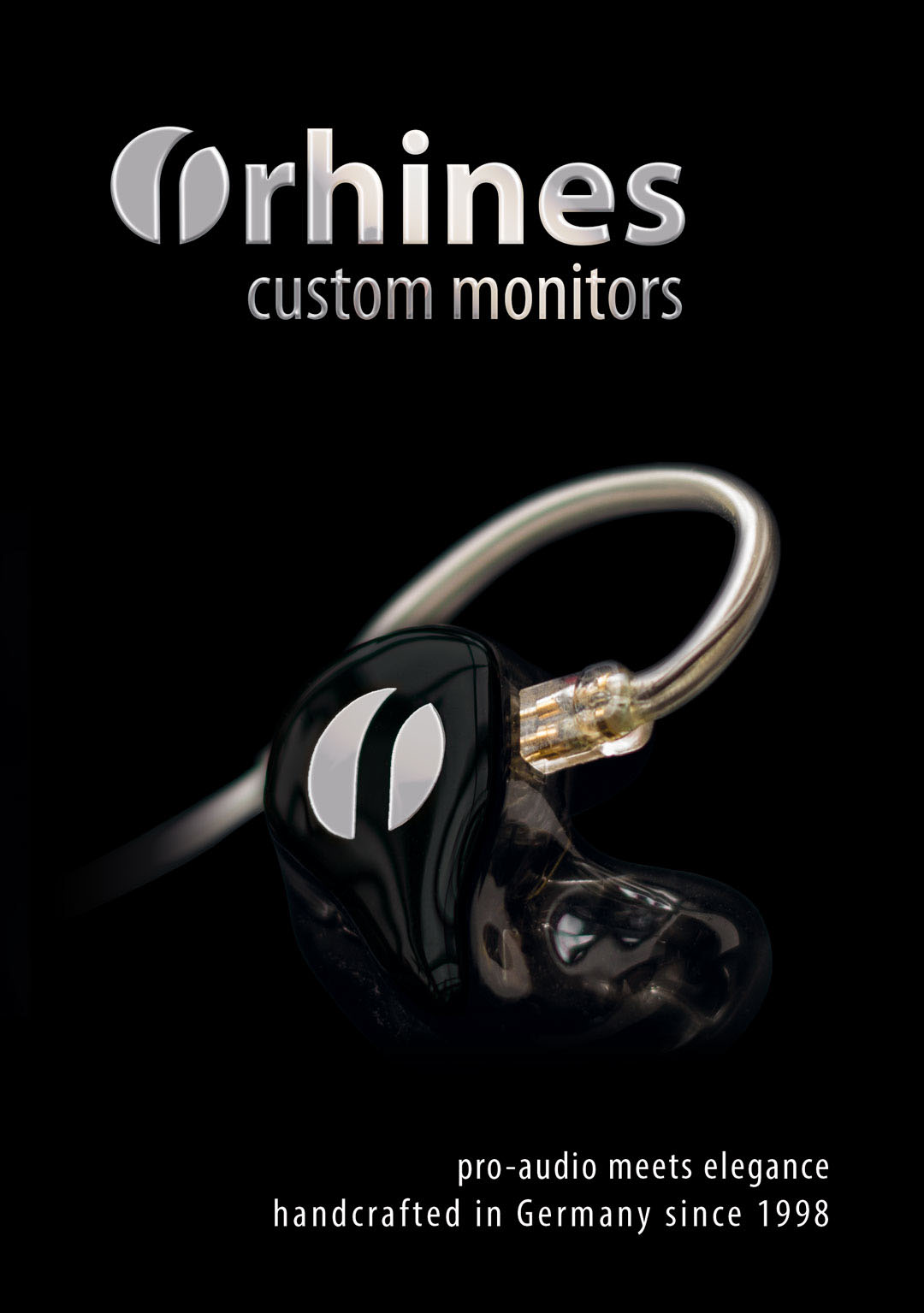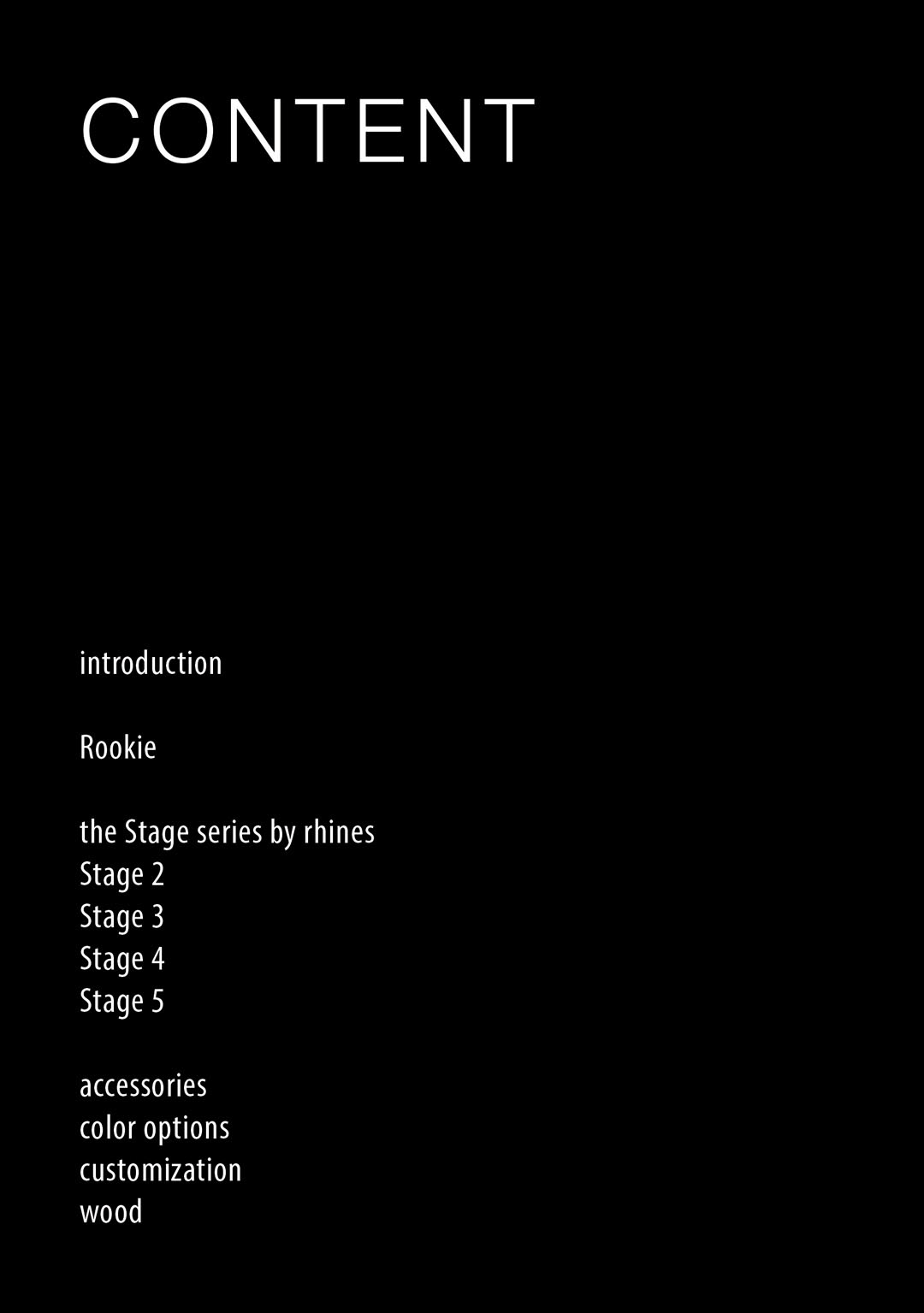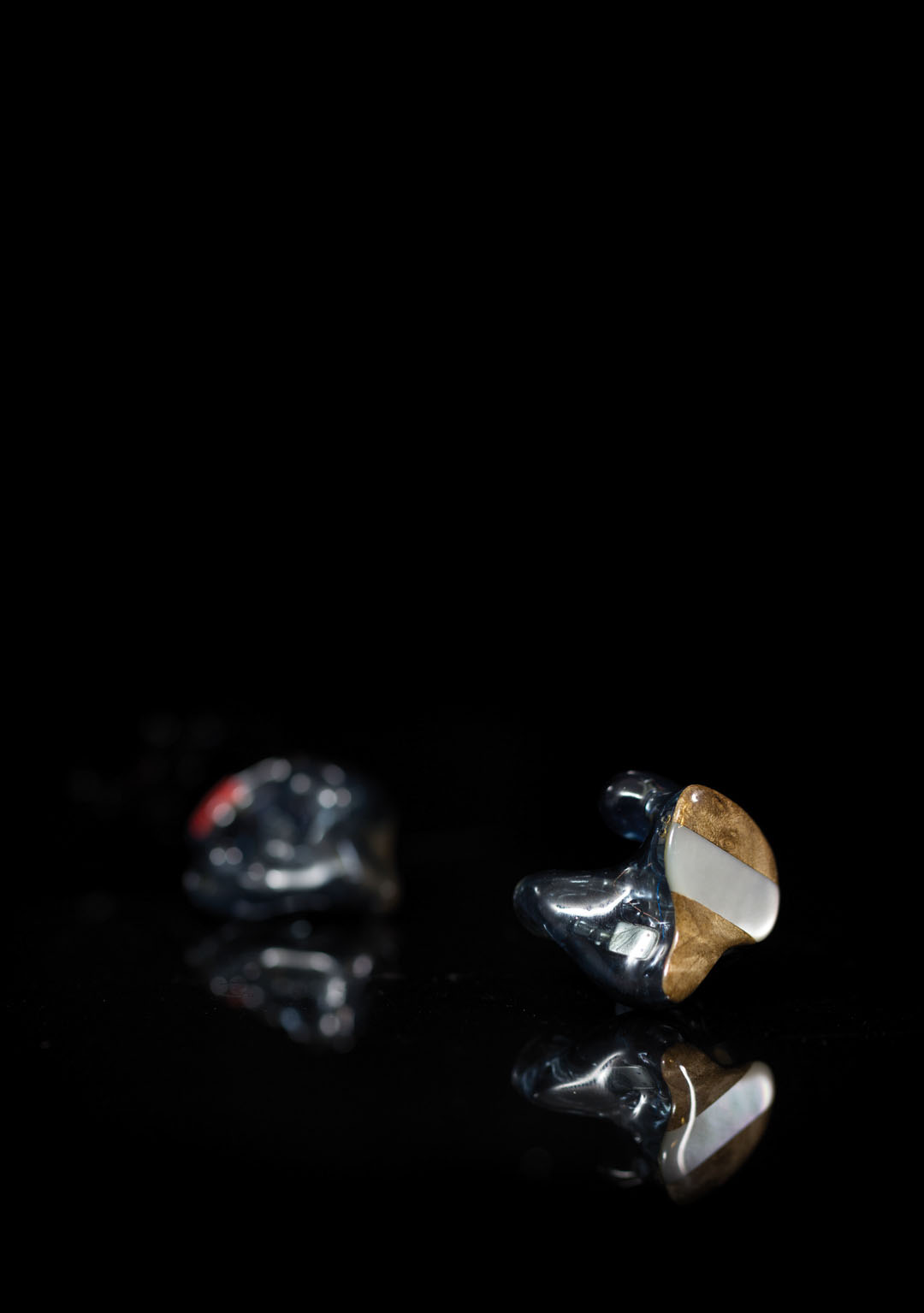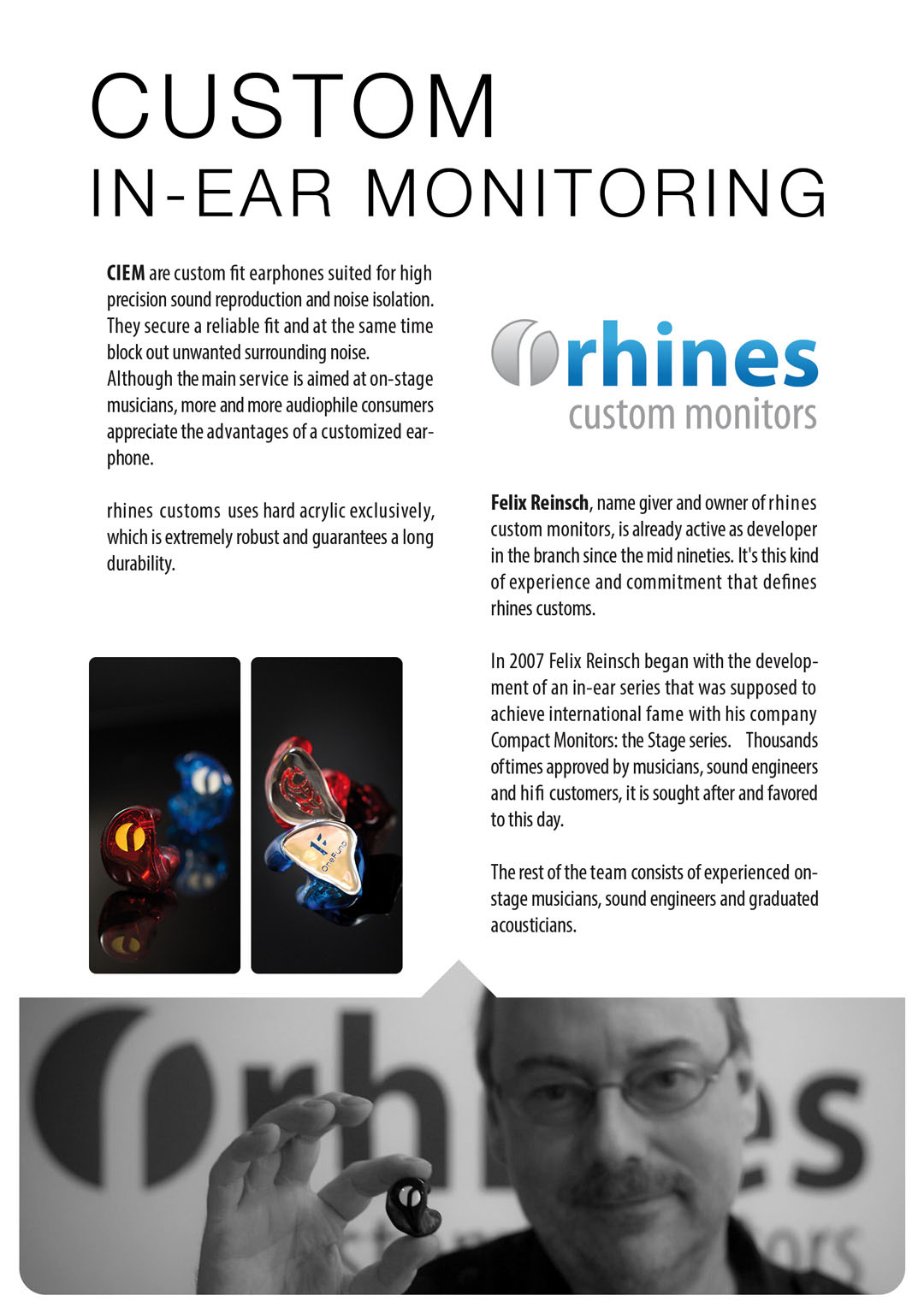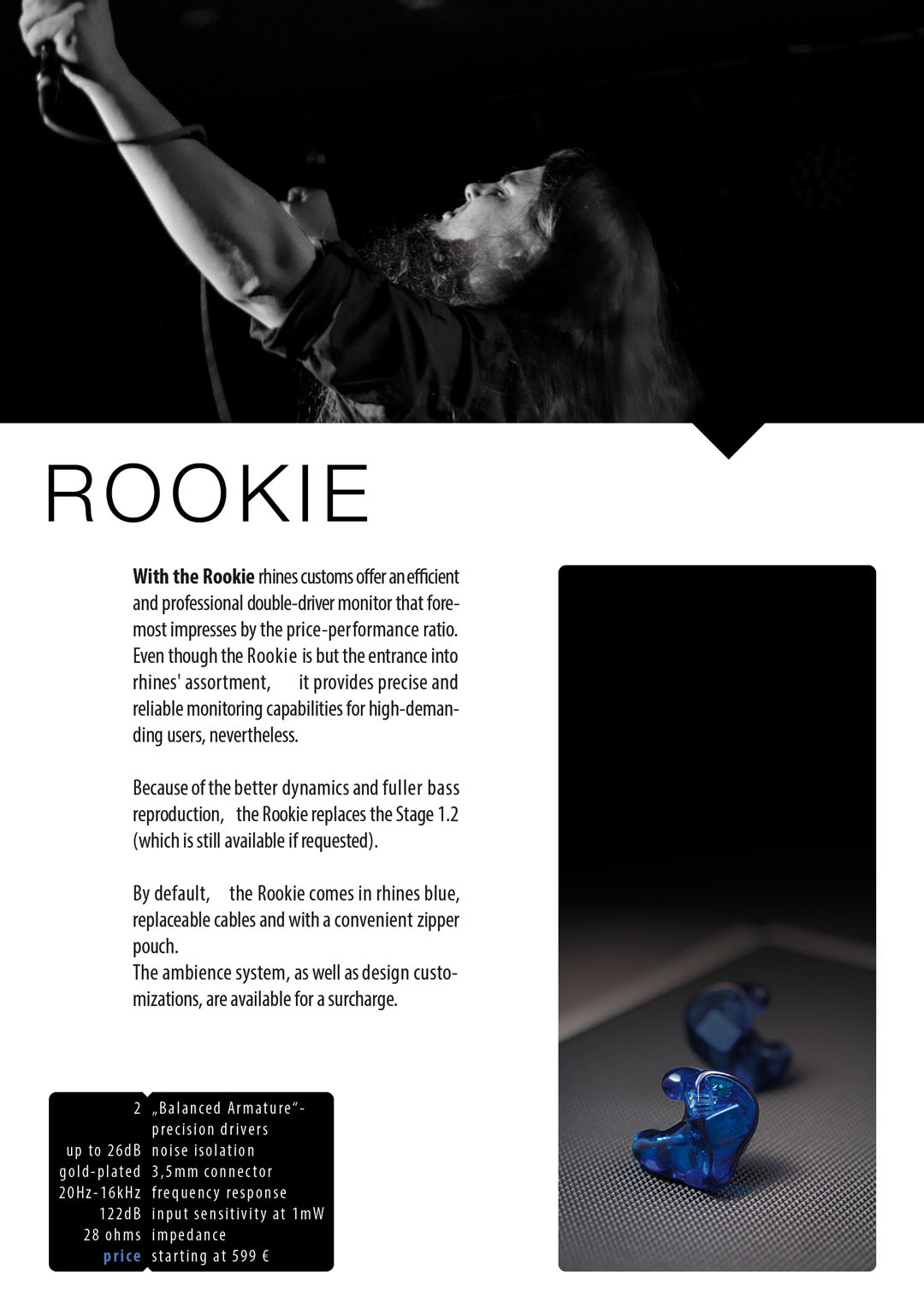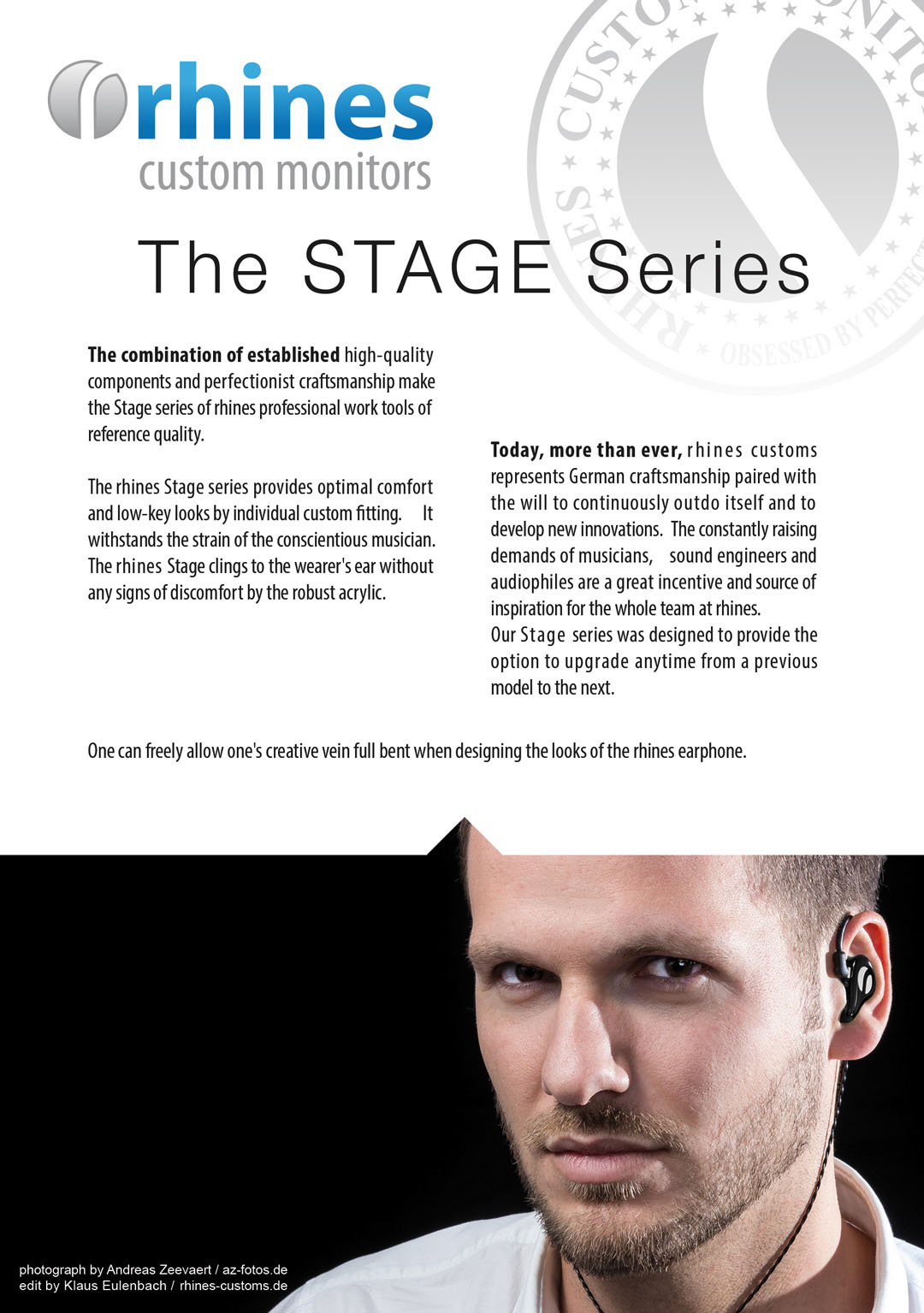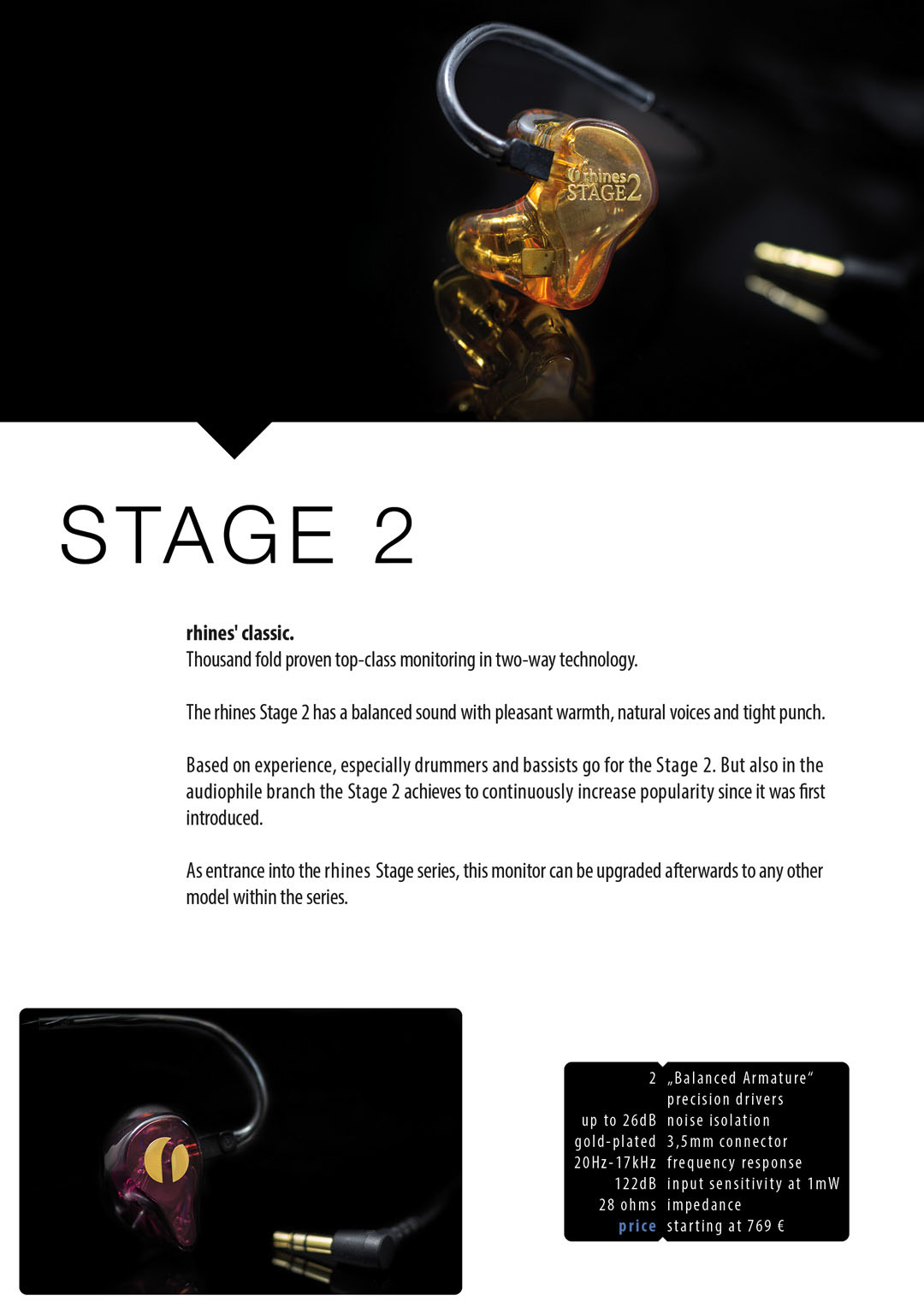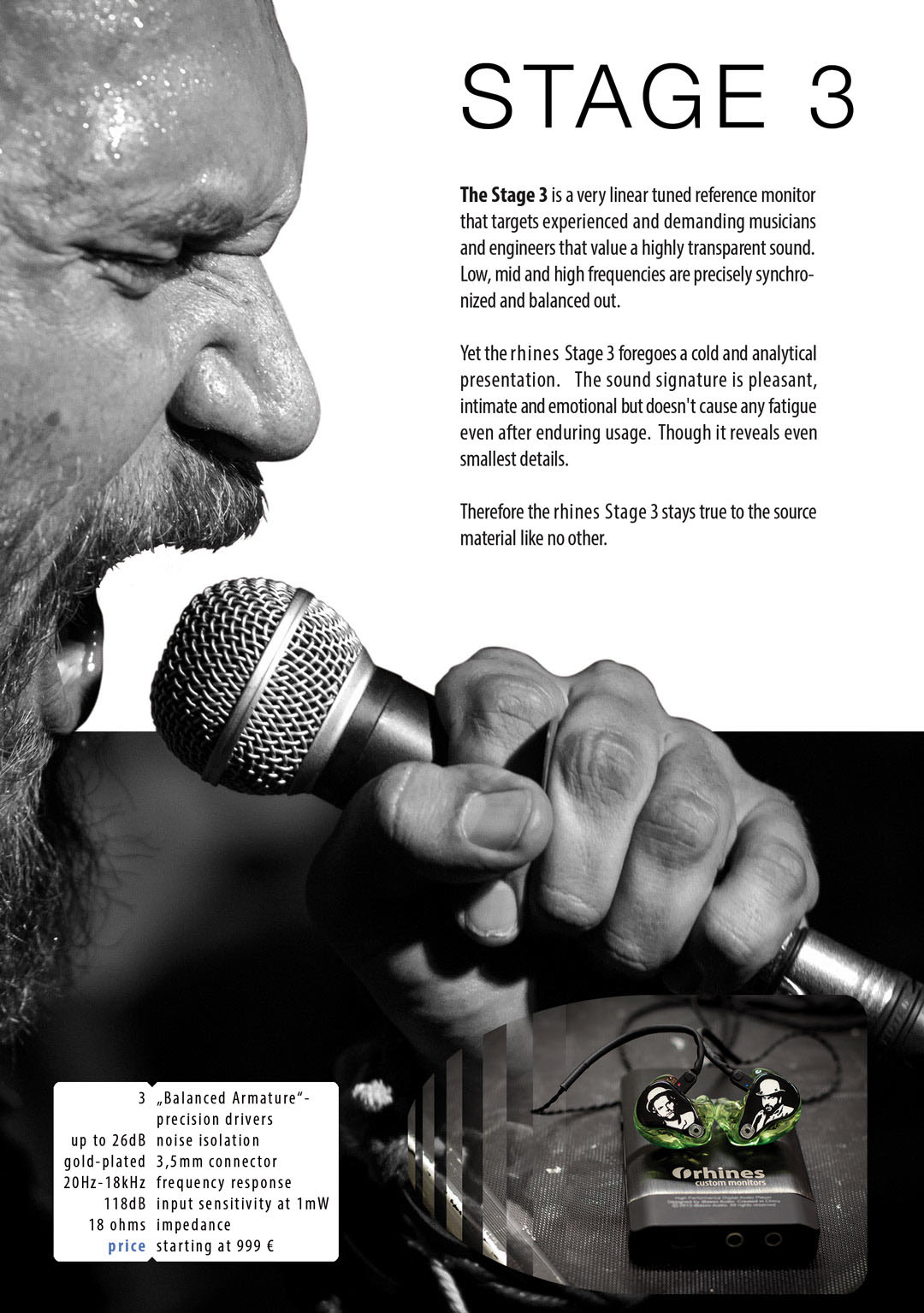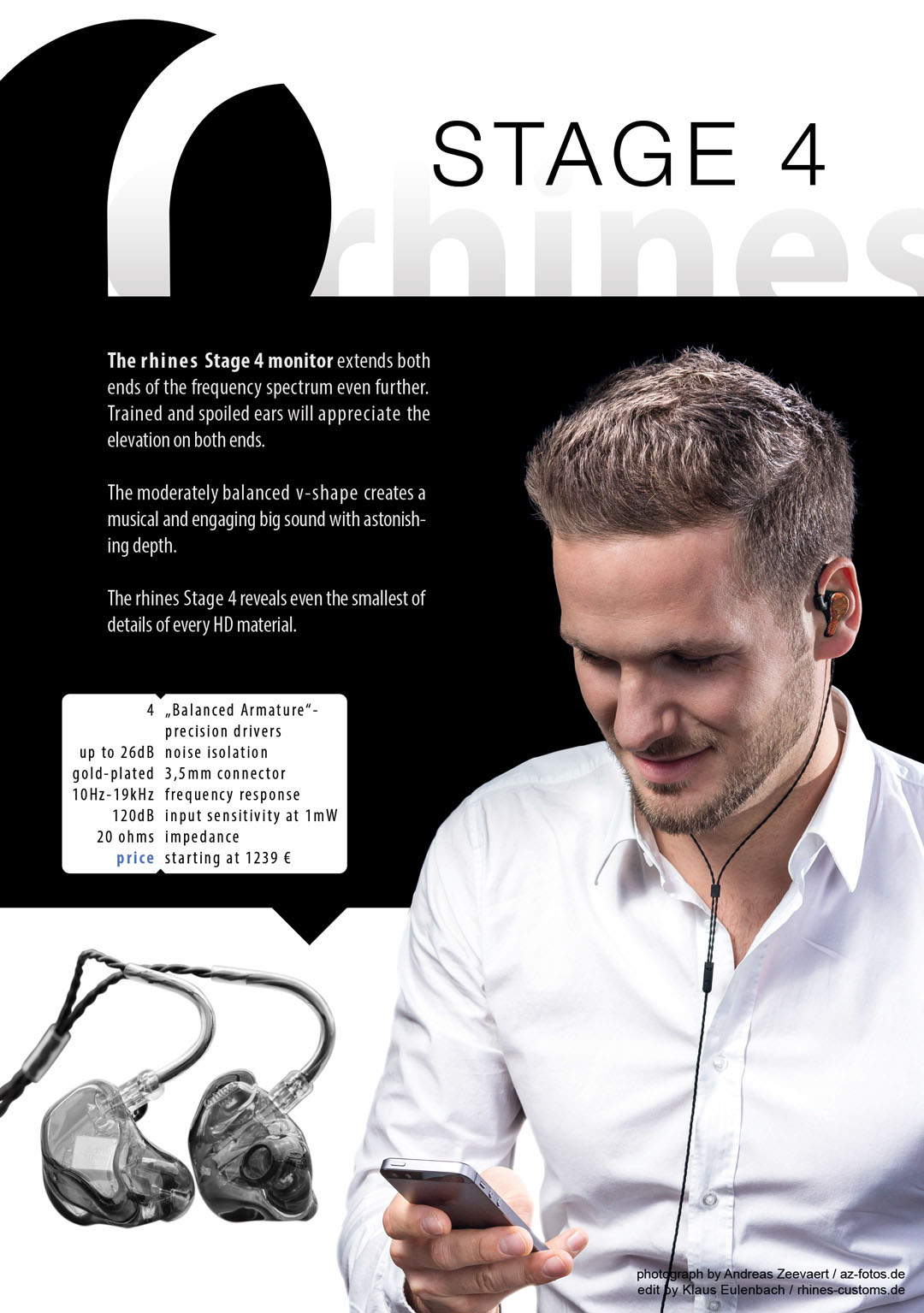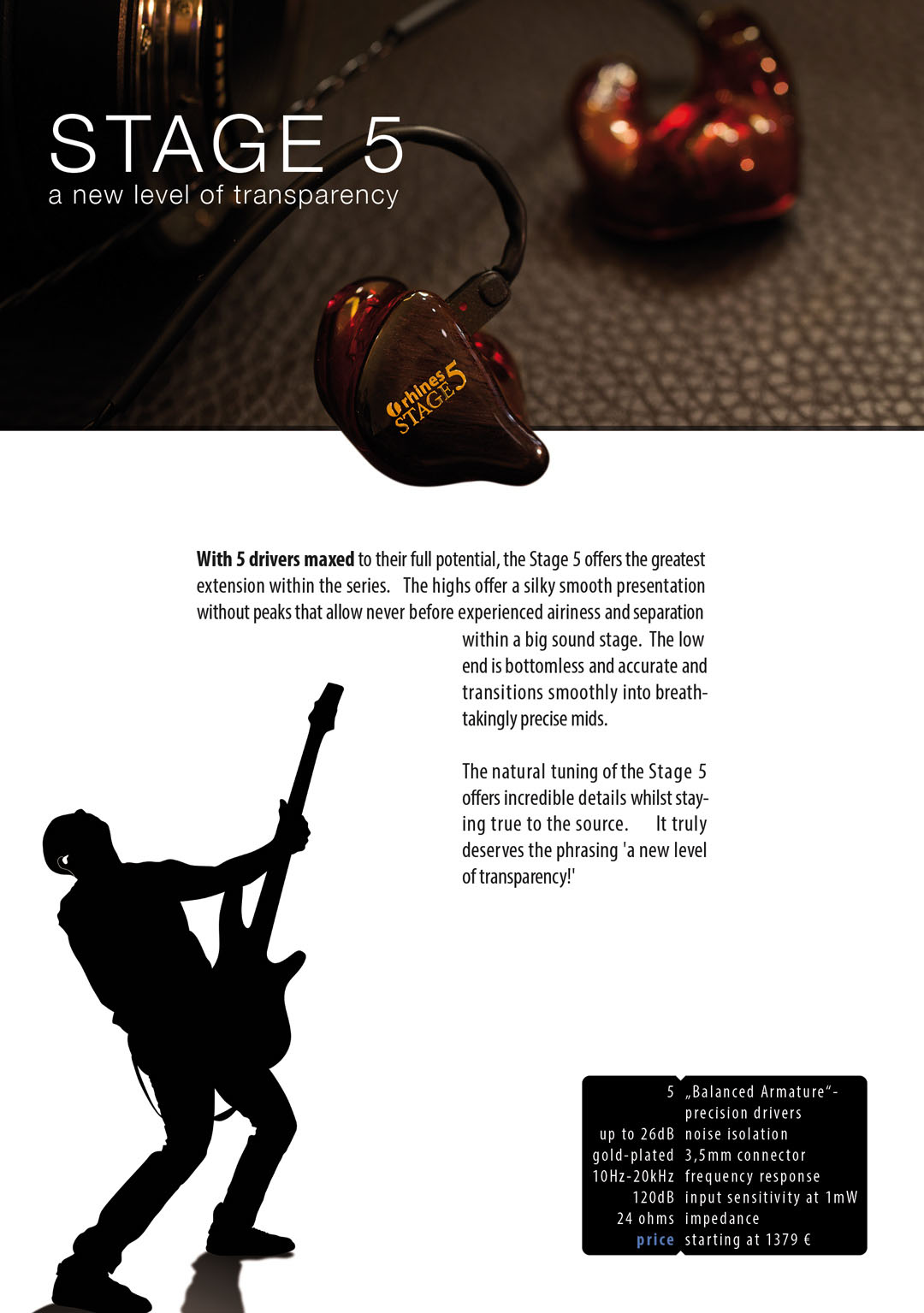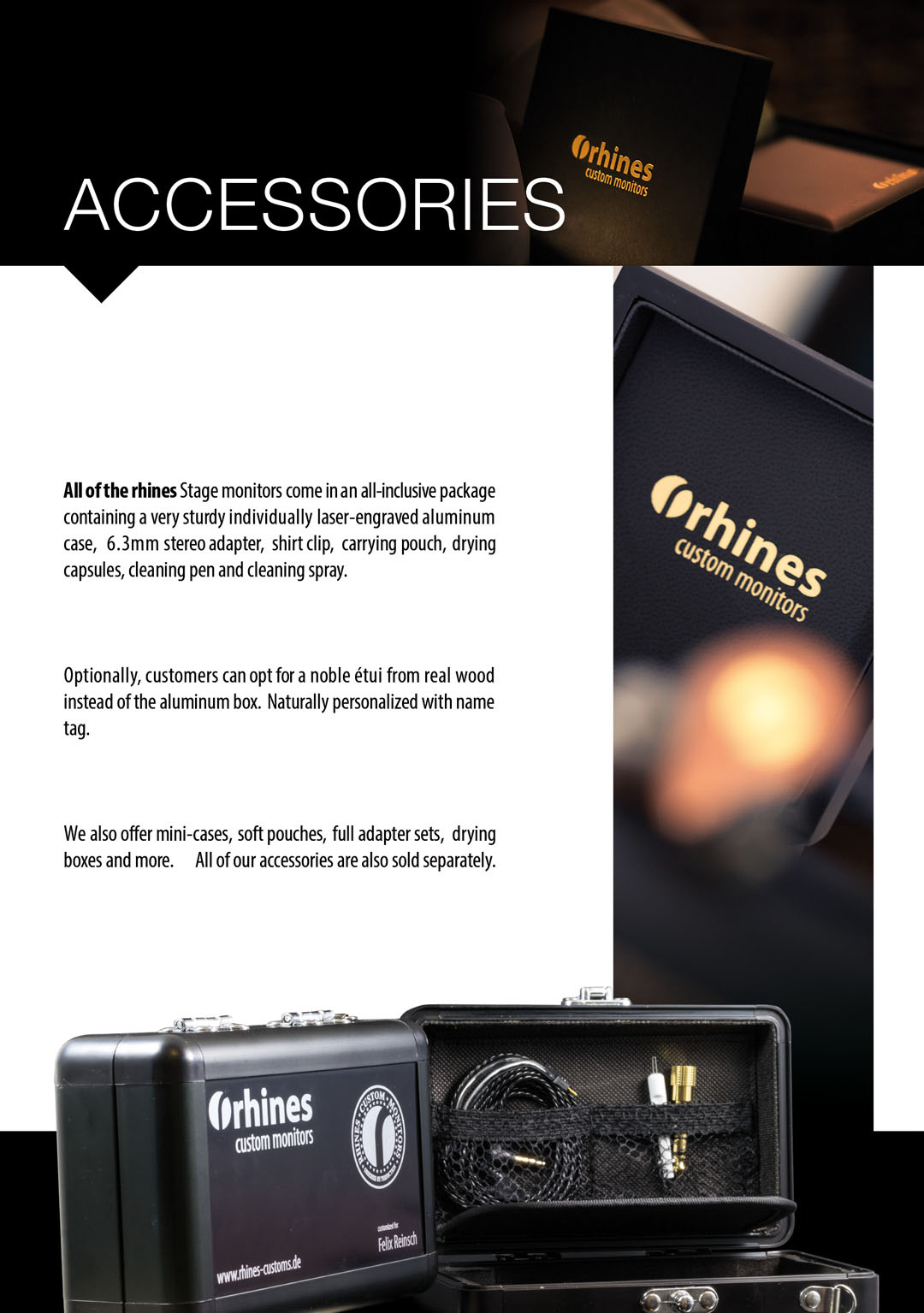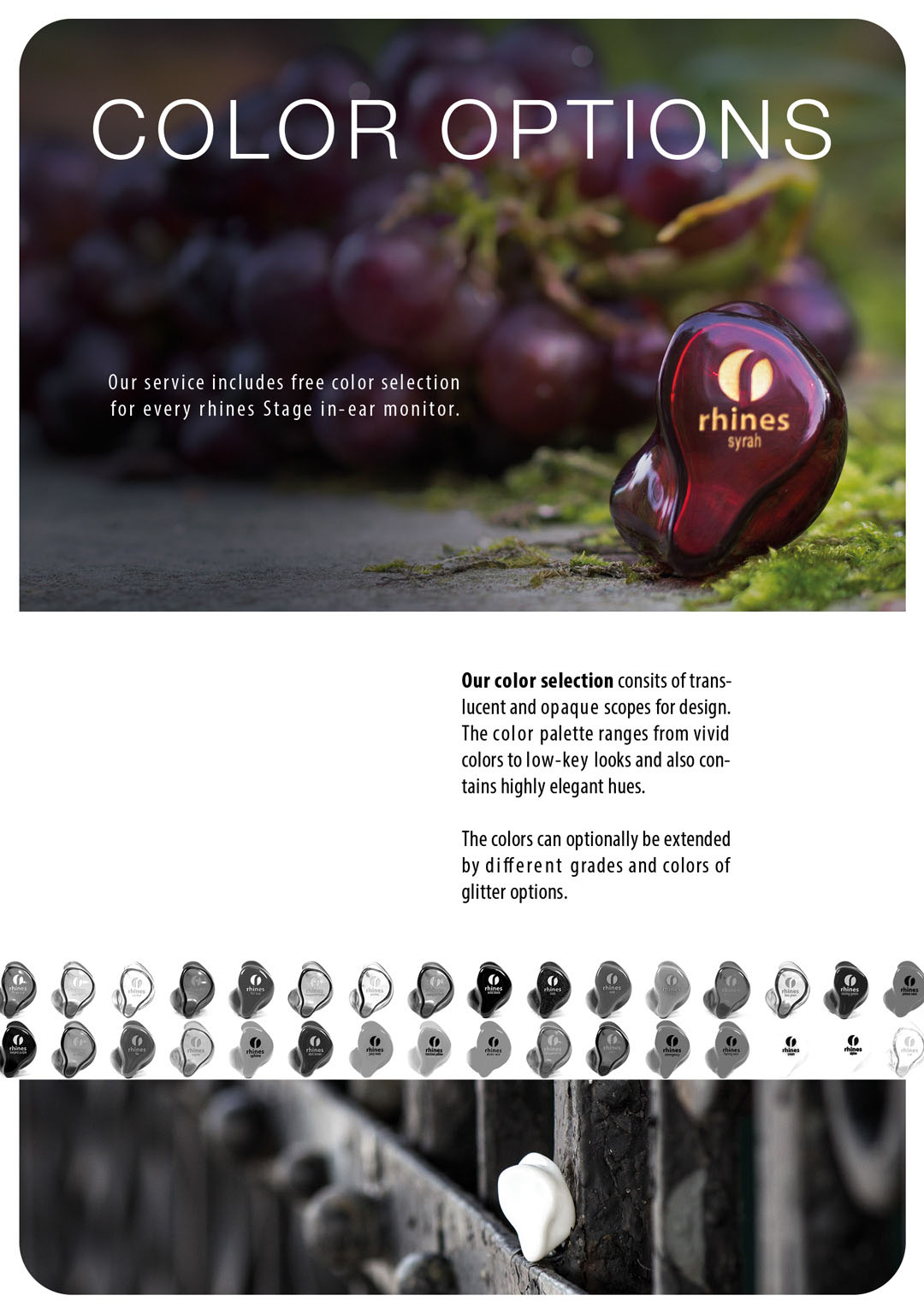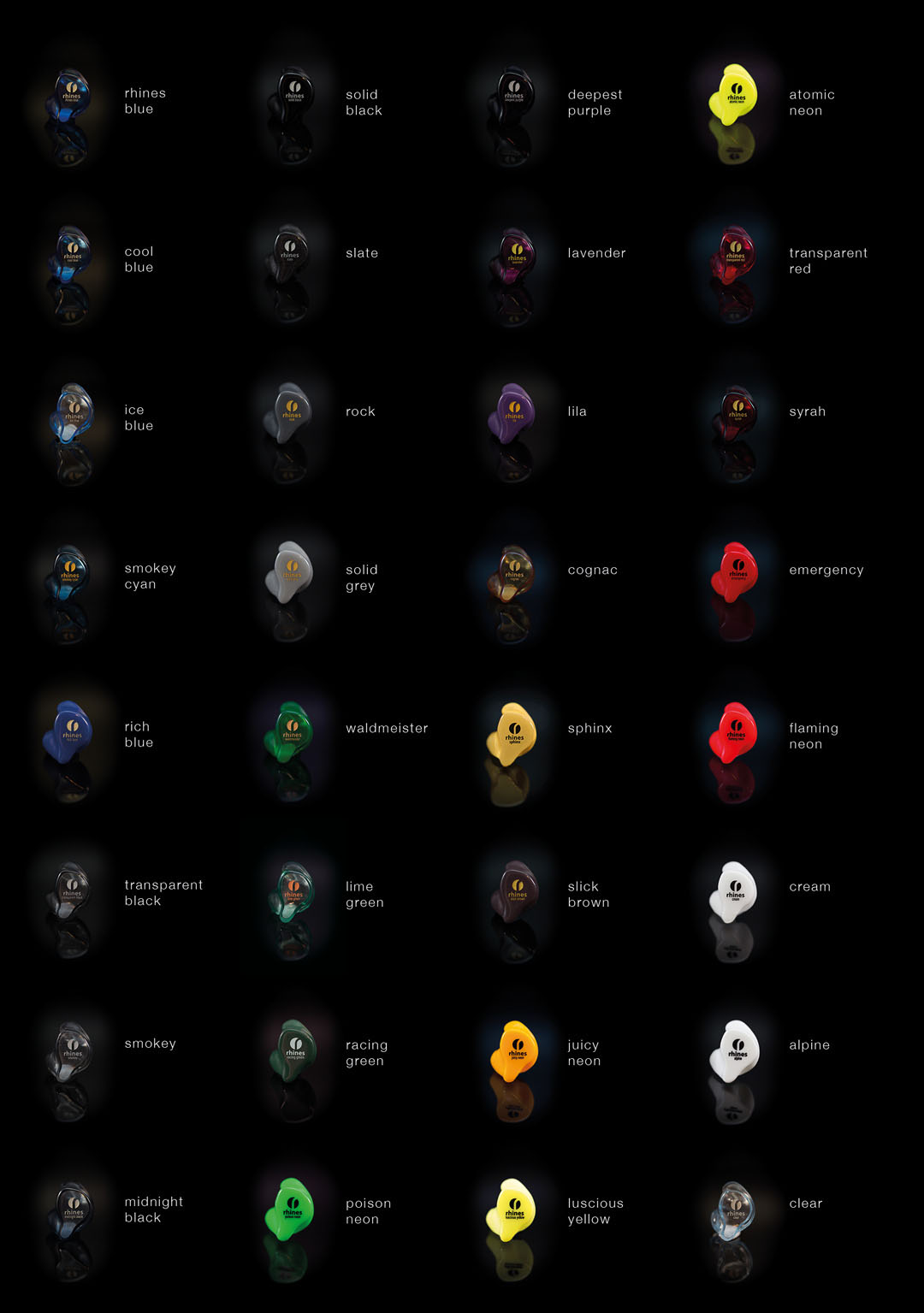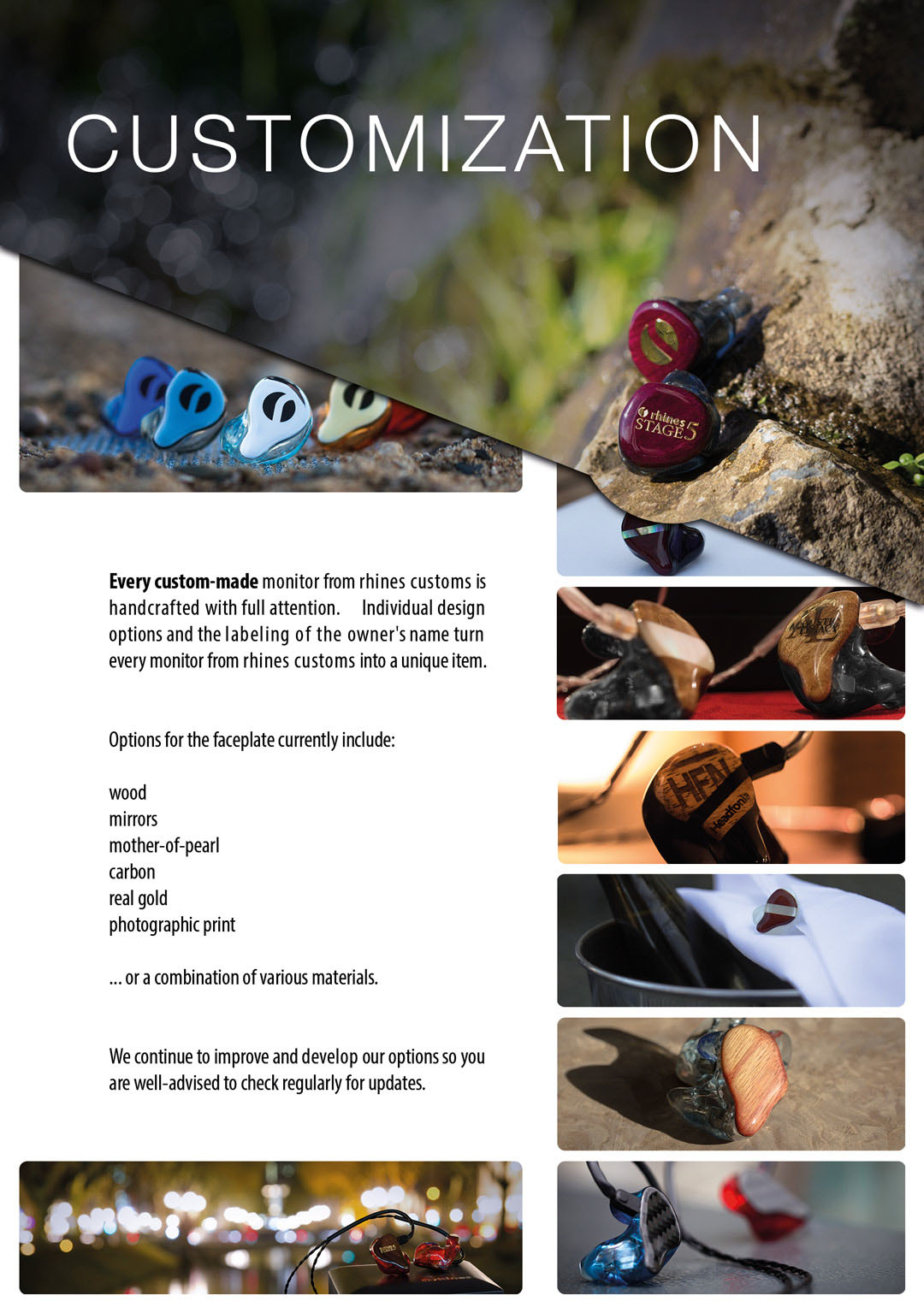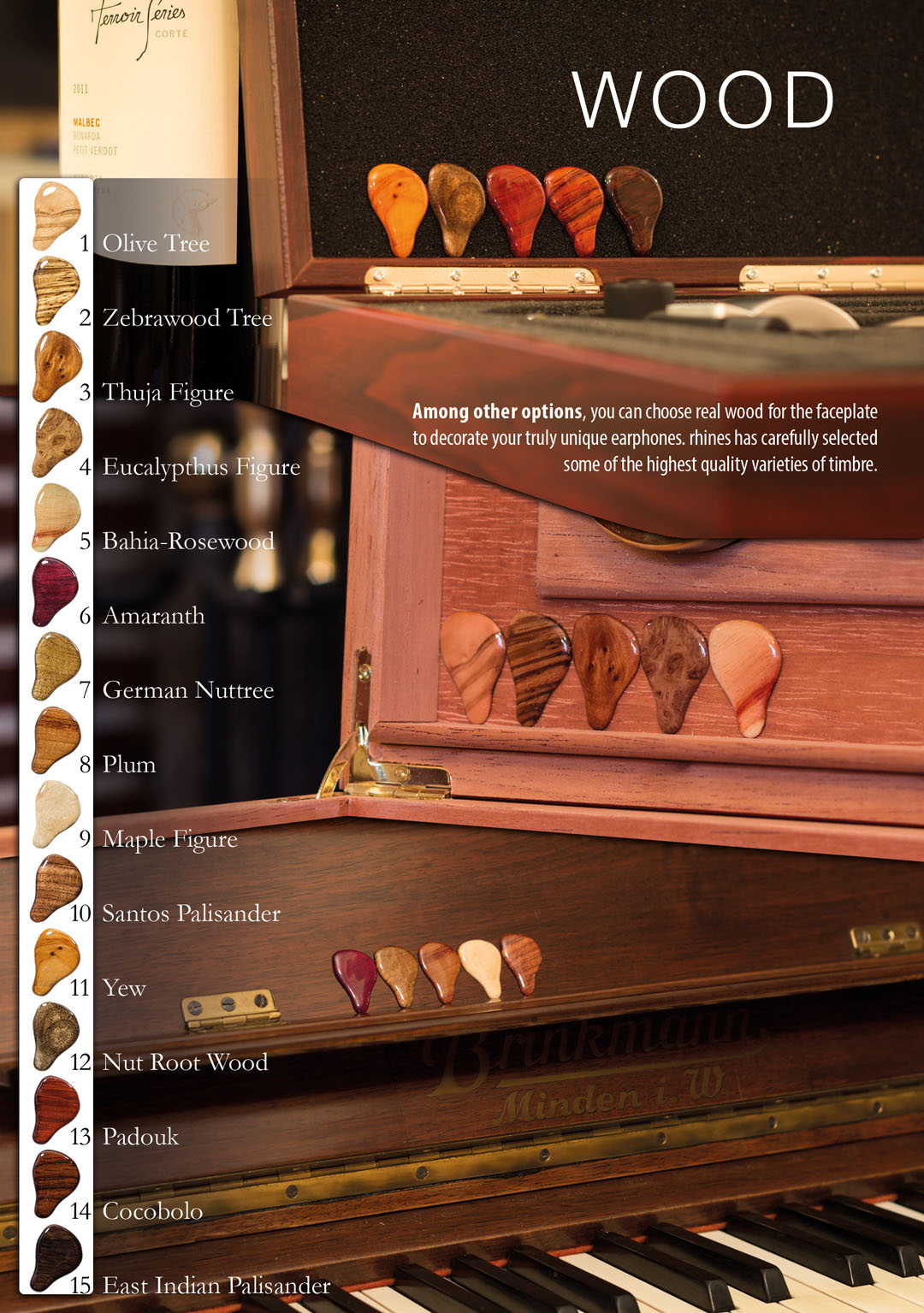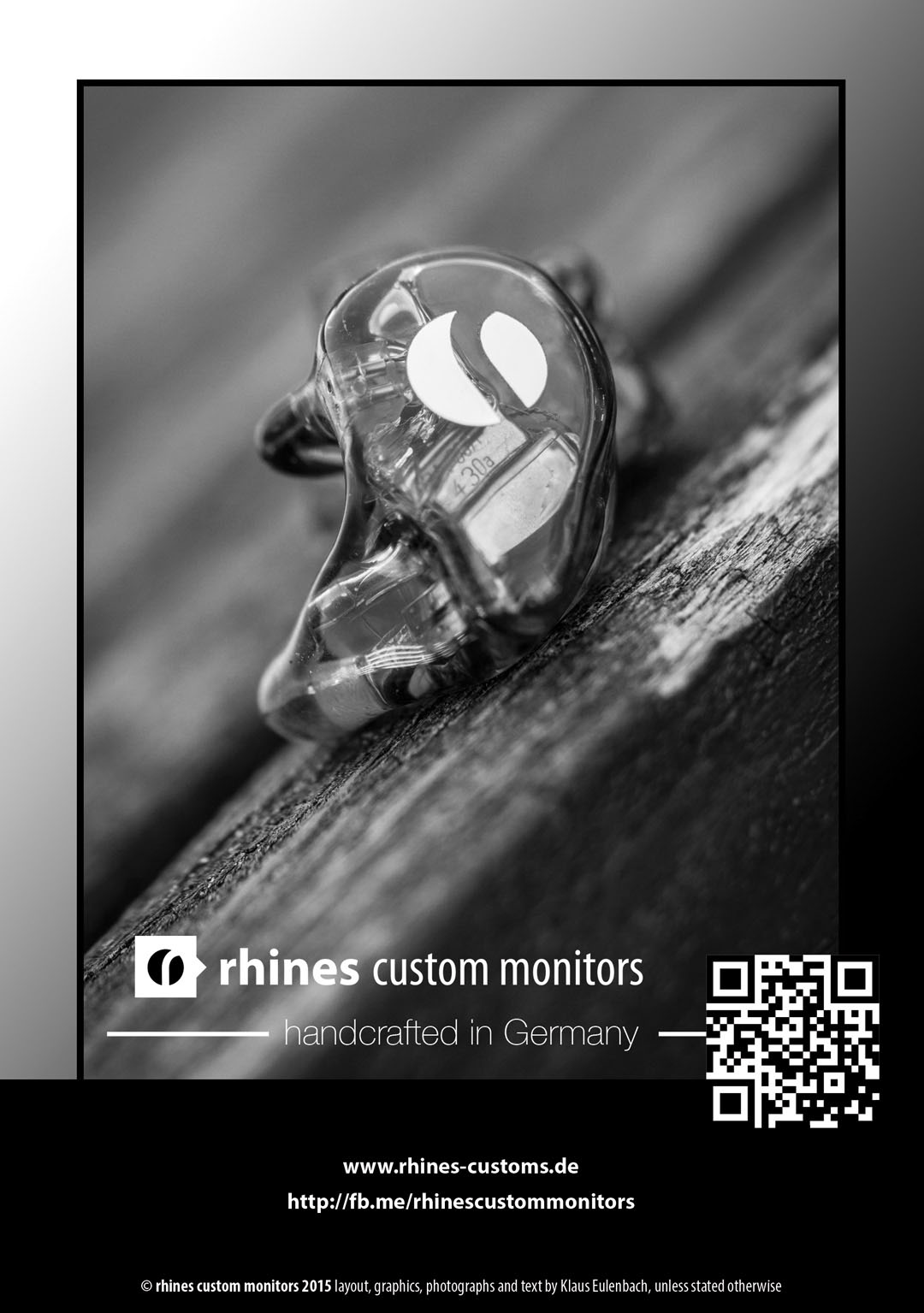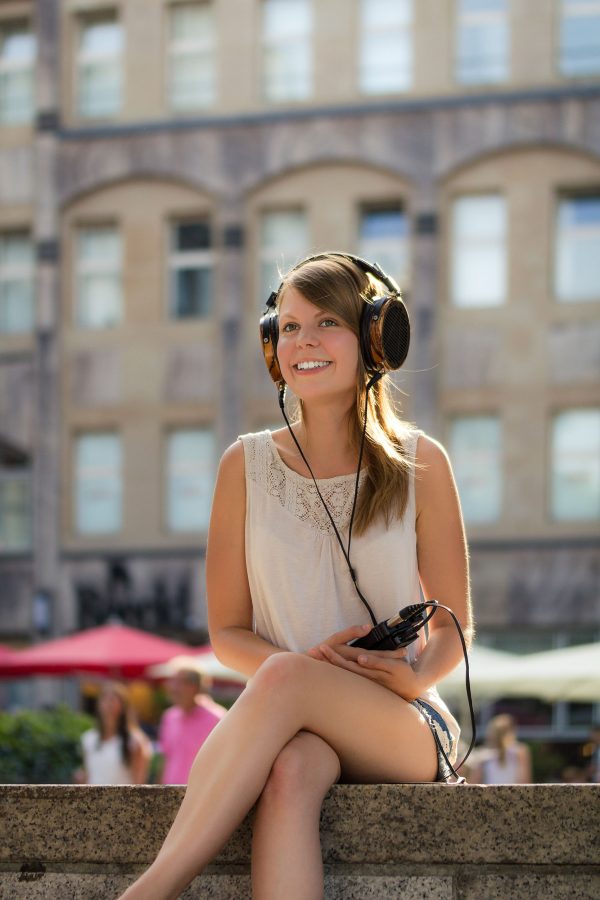 CanJam Europe 15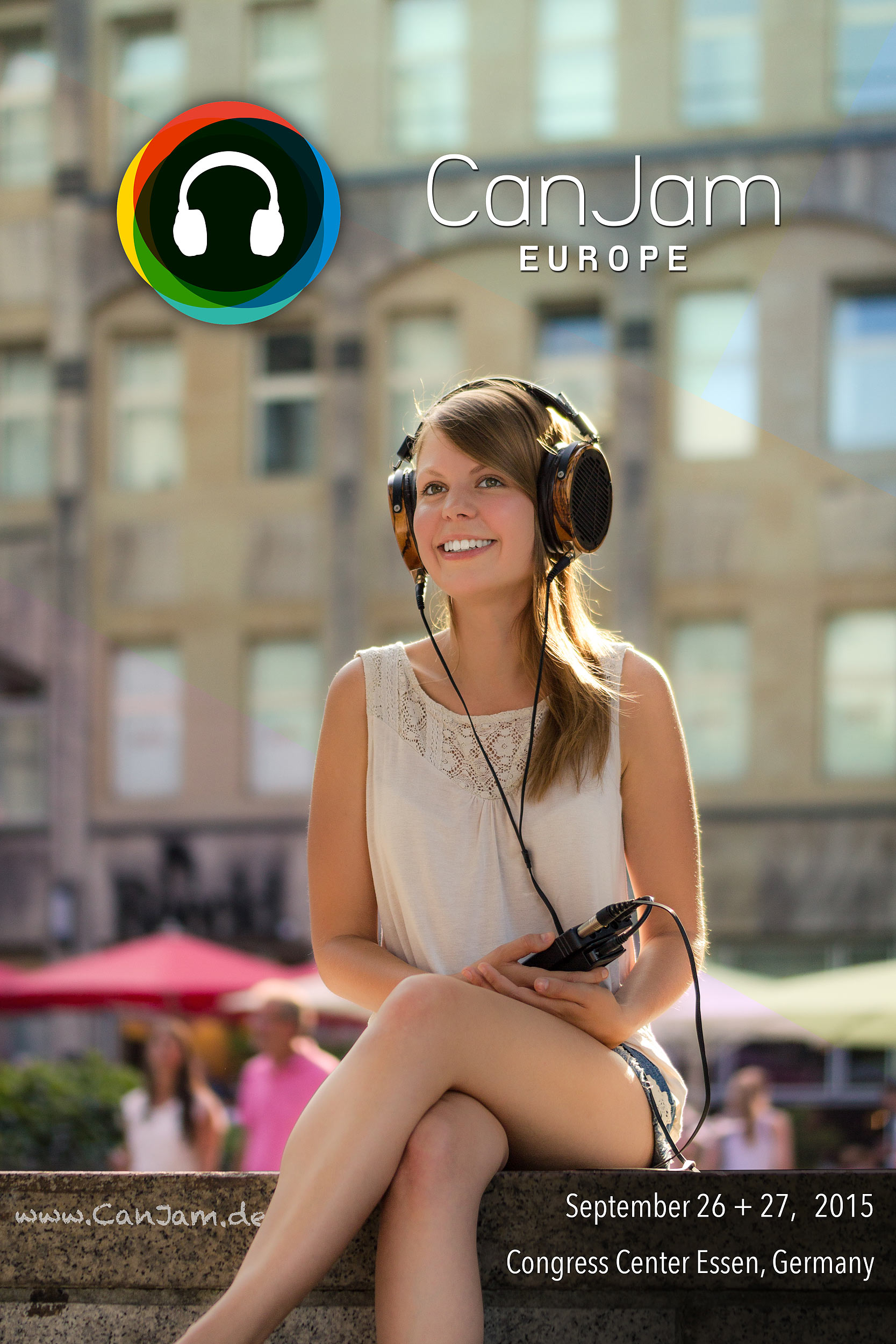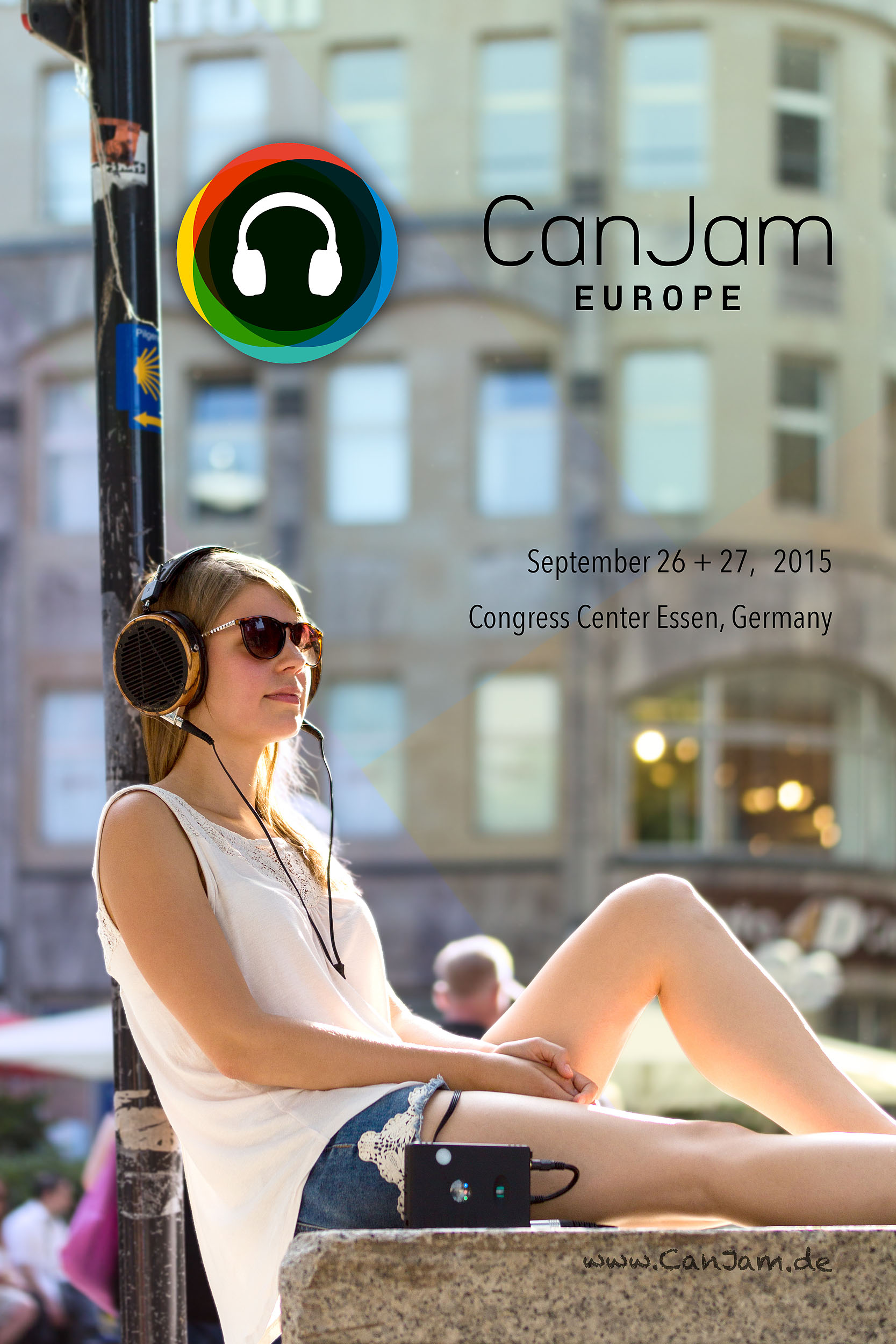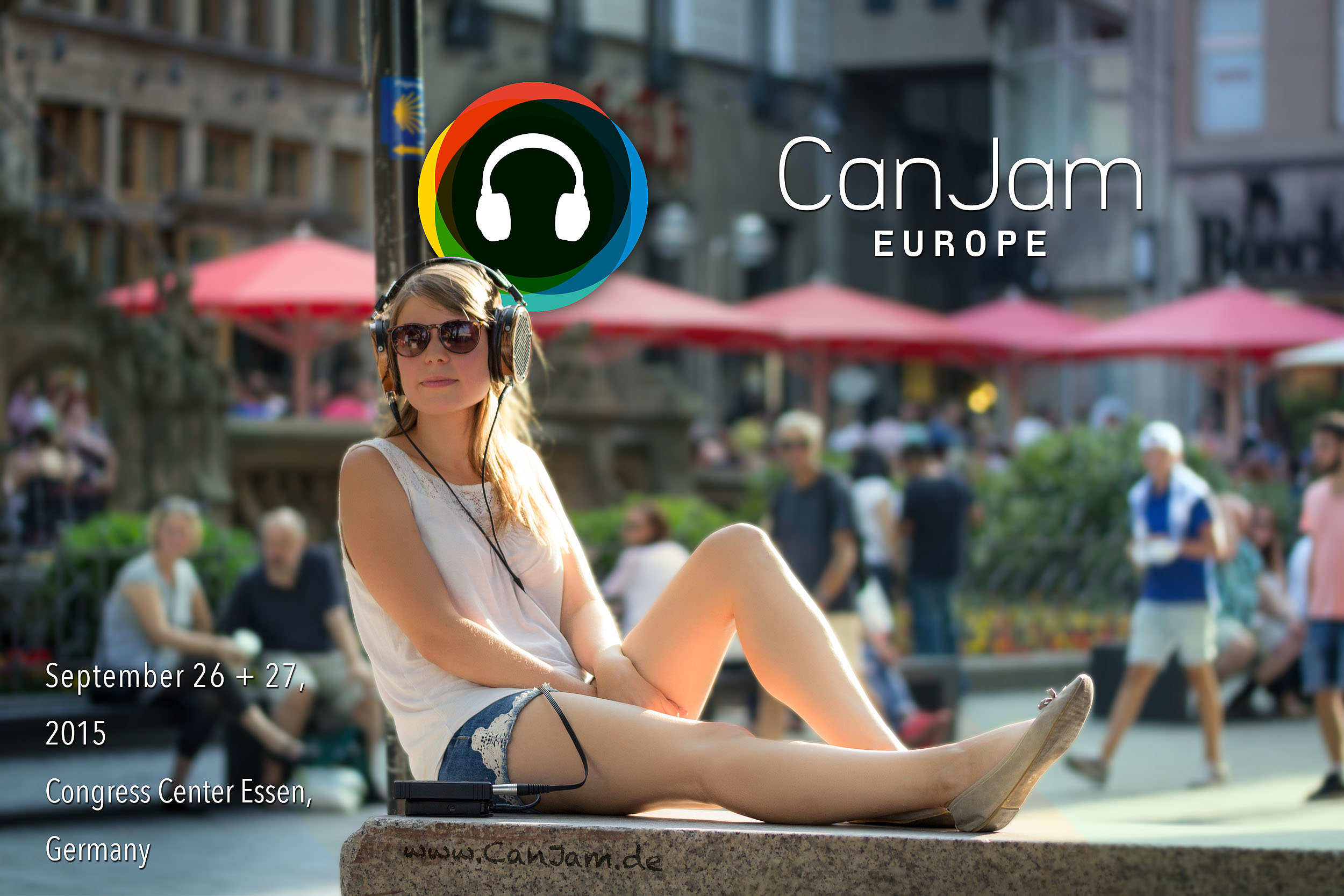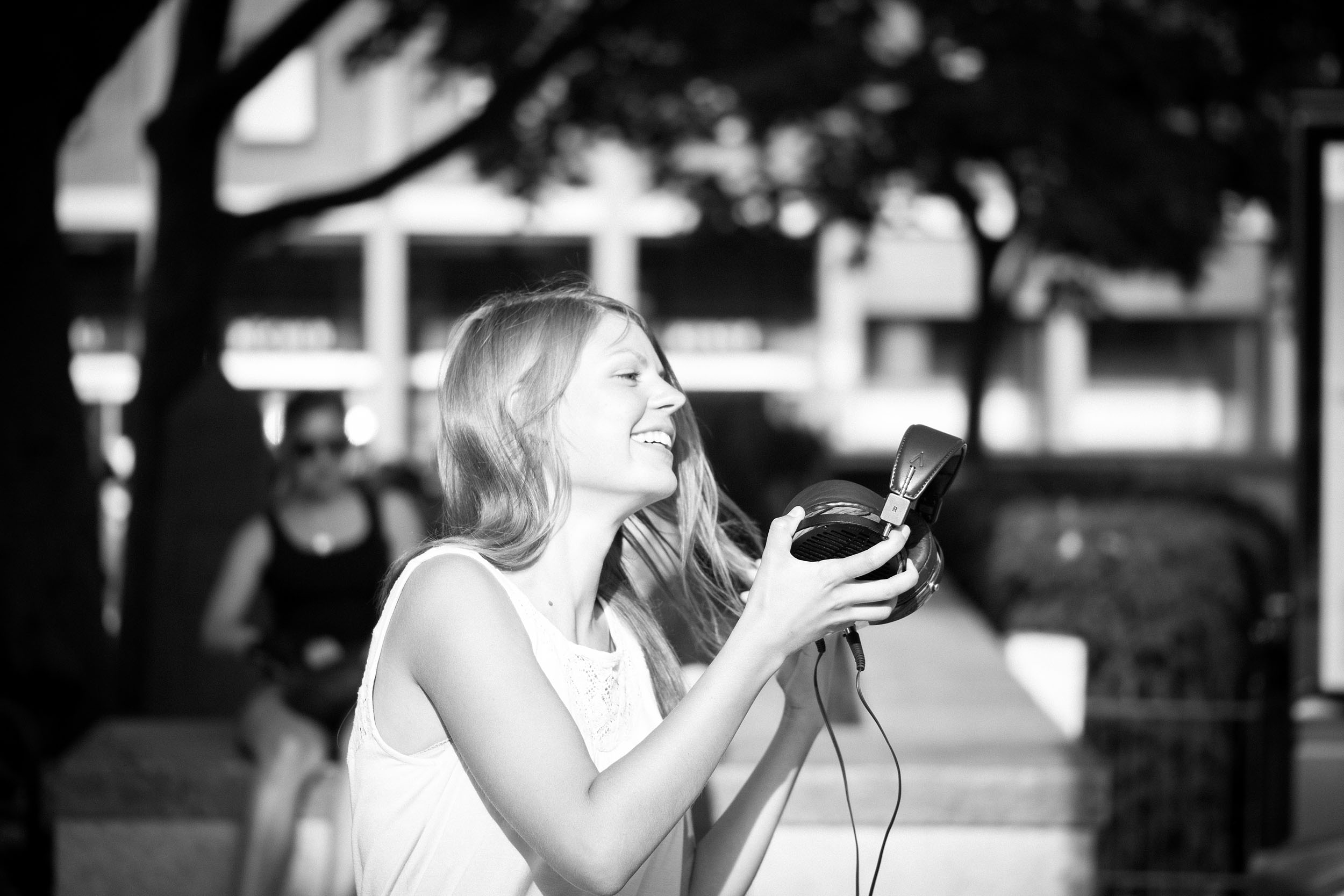 I'm proud to have shot the poster and media advertisement for the annual CanJam Europe event. This was back in 2015.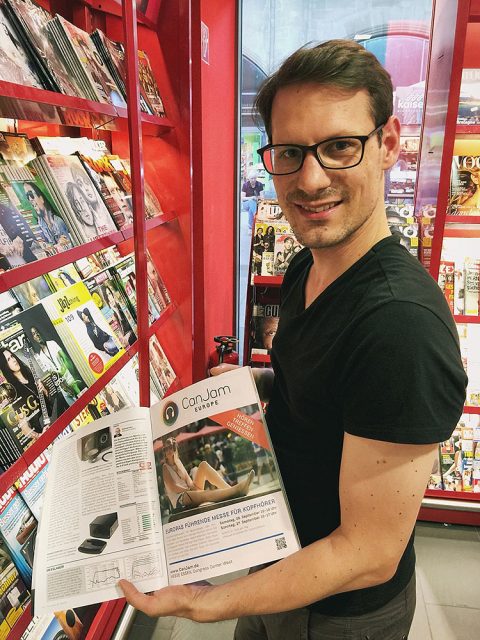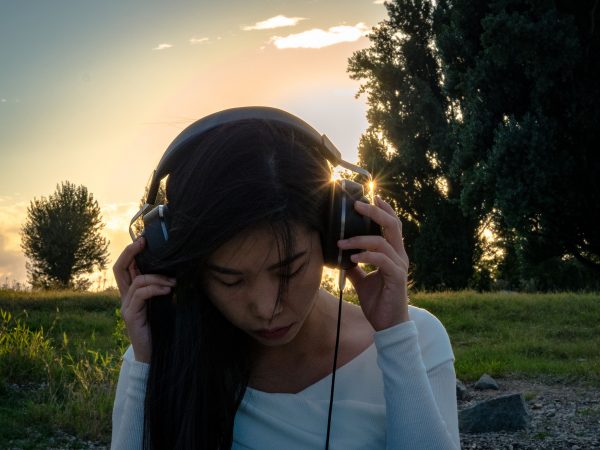 Final Sonorous III Review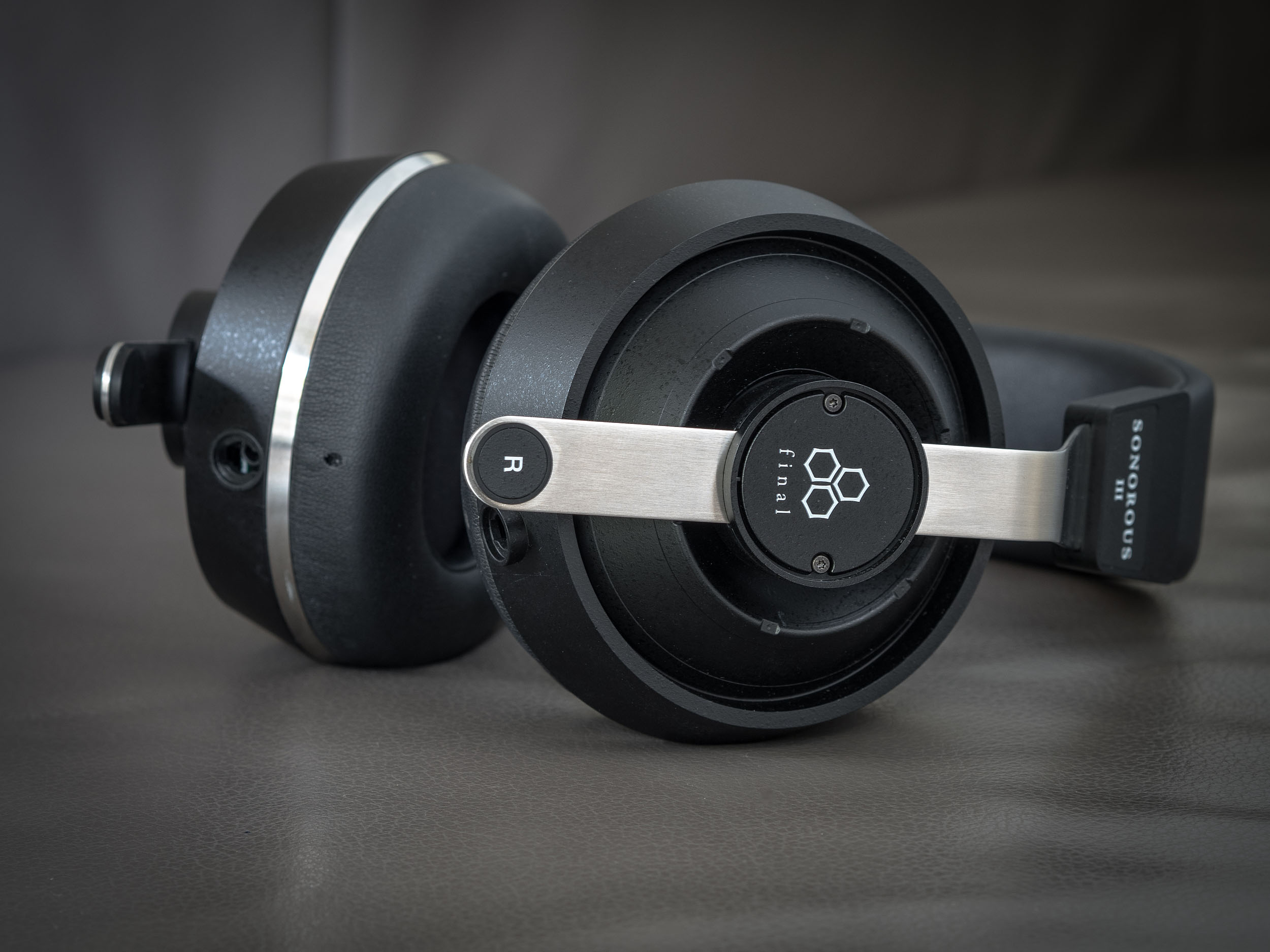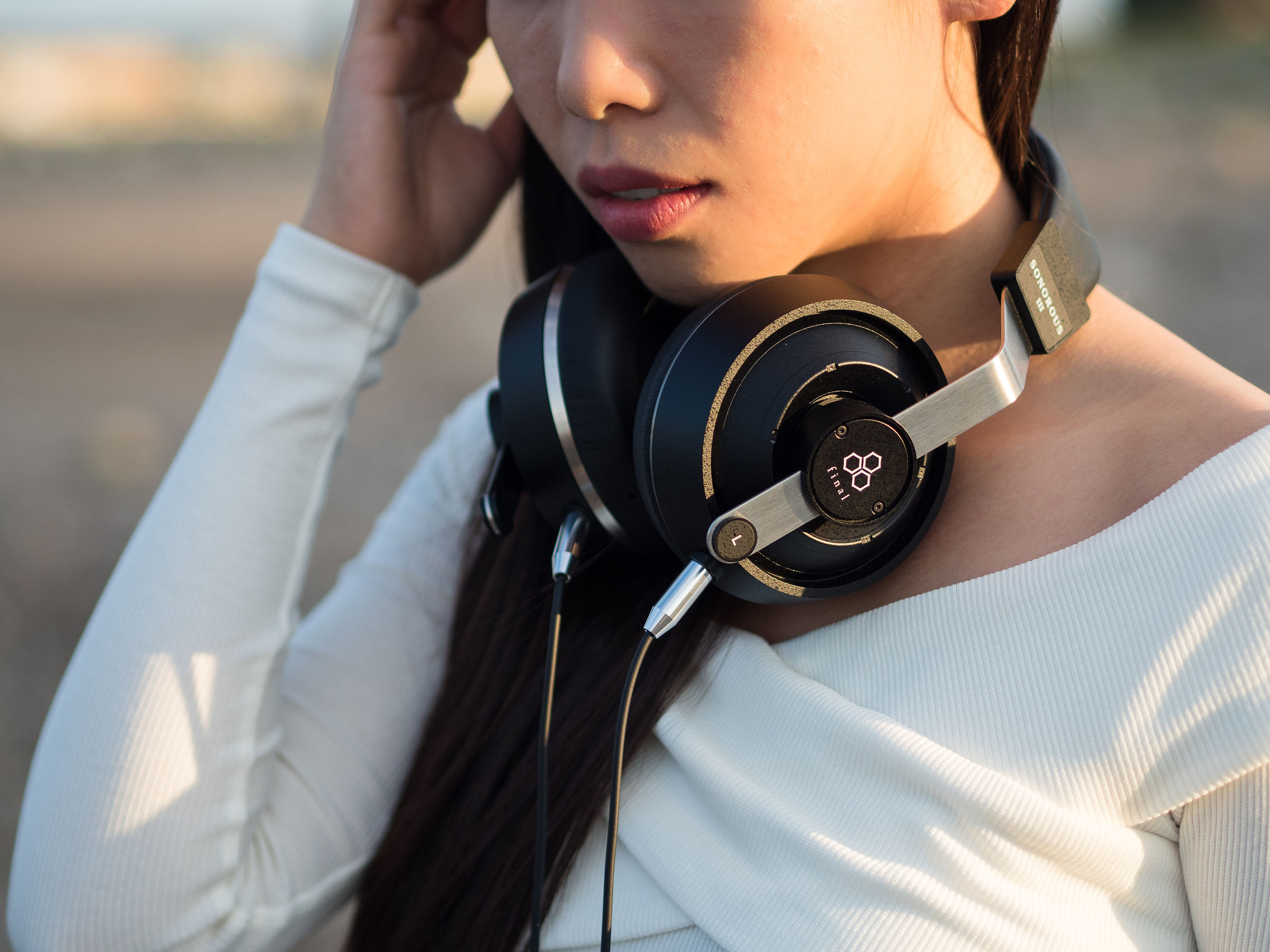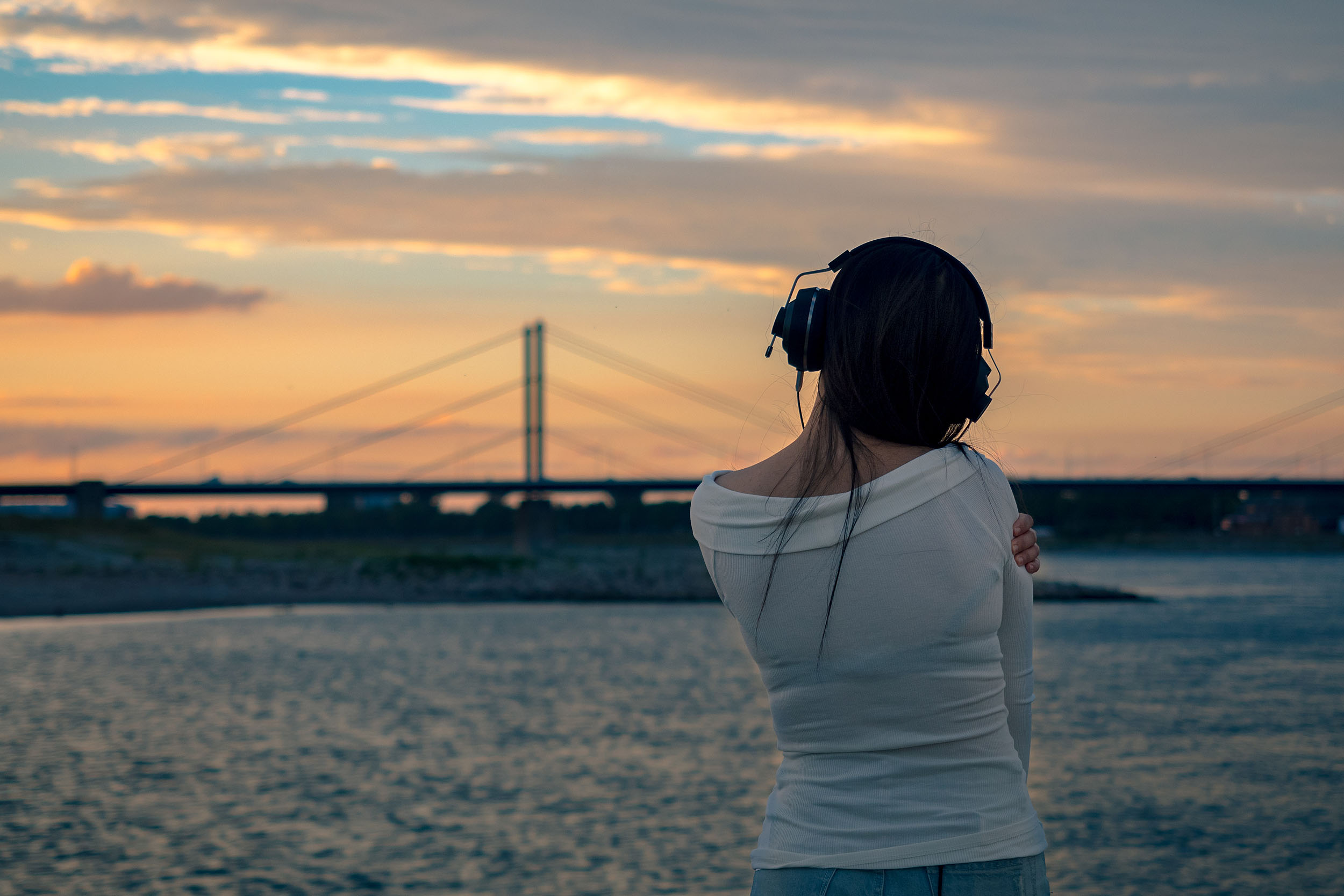 Though previously not too familiar with the brand, I have developed strong sympathy for Final over the past days. Headphones don't have to be portable and if you need a closed pair that reminds you of a speaker setup, the Sonorous III might be right up your alley. I find them to be competitively priced just below the 400 $/€ price tag. Build quality and choice of materials is great, even though I strongly suggest to invest a few bucks into other ear pads. (I hear Shure SRH1540's pads are compatible.)

I strongly recommend to put them on your watchlist if you mostly listen to Classical music or simply don't want headphones to place you into the first row all the time.
Read the full review on Headfonics: https://headfonics.com/2016/09/the-sonorous-iii-by-final/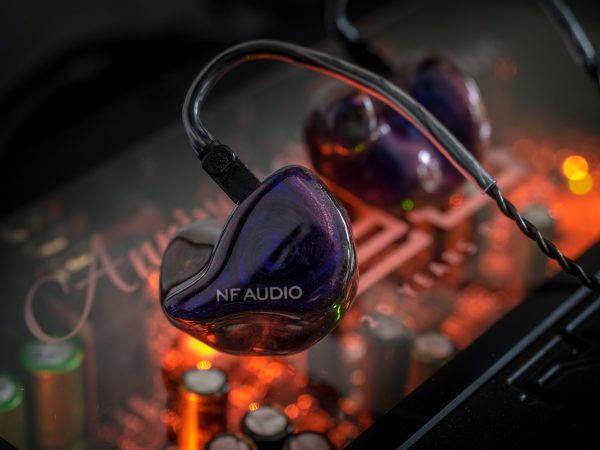 NF Audio NF6i Review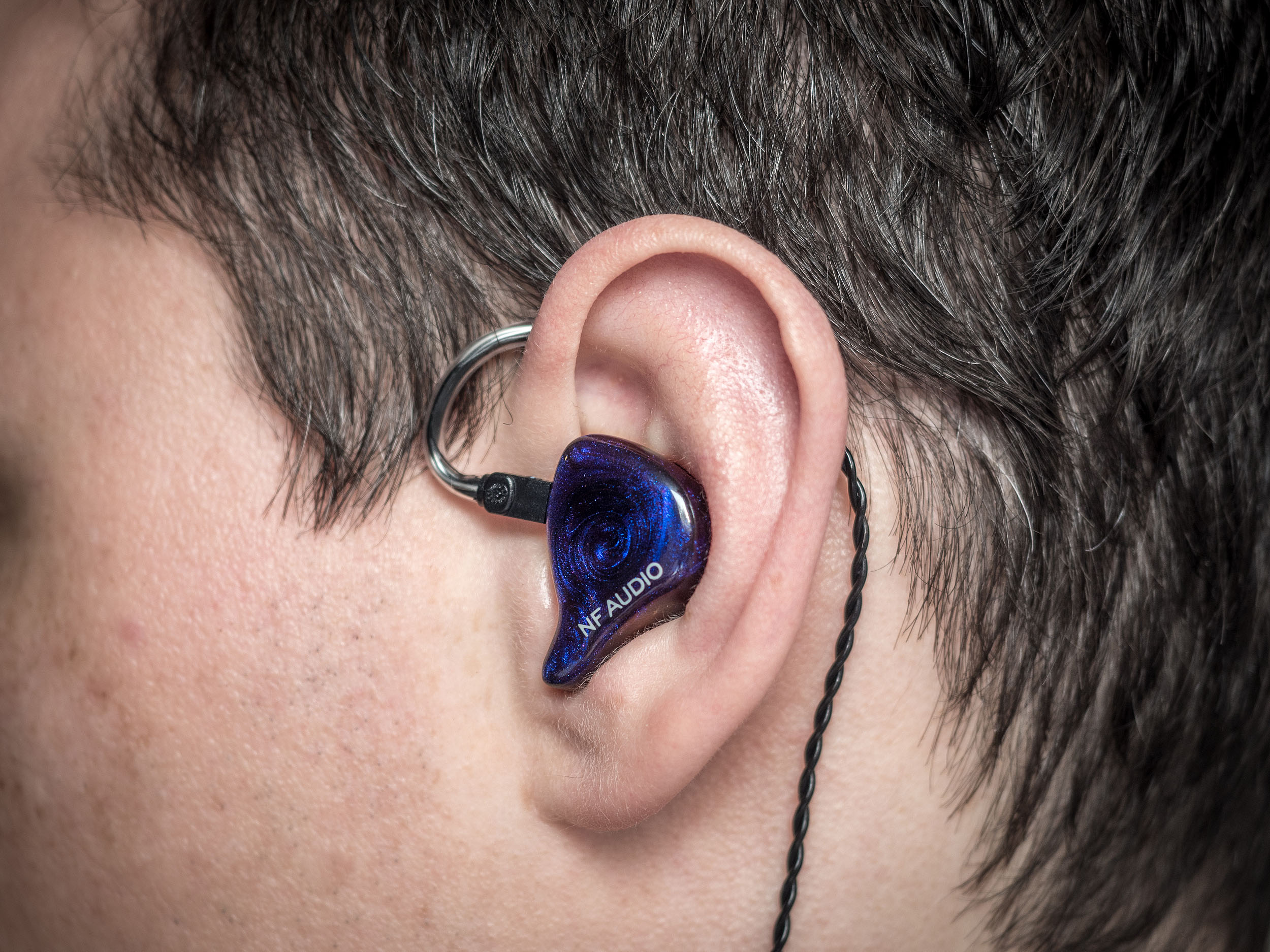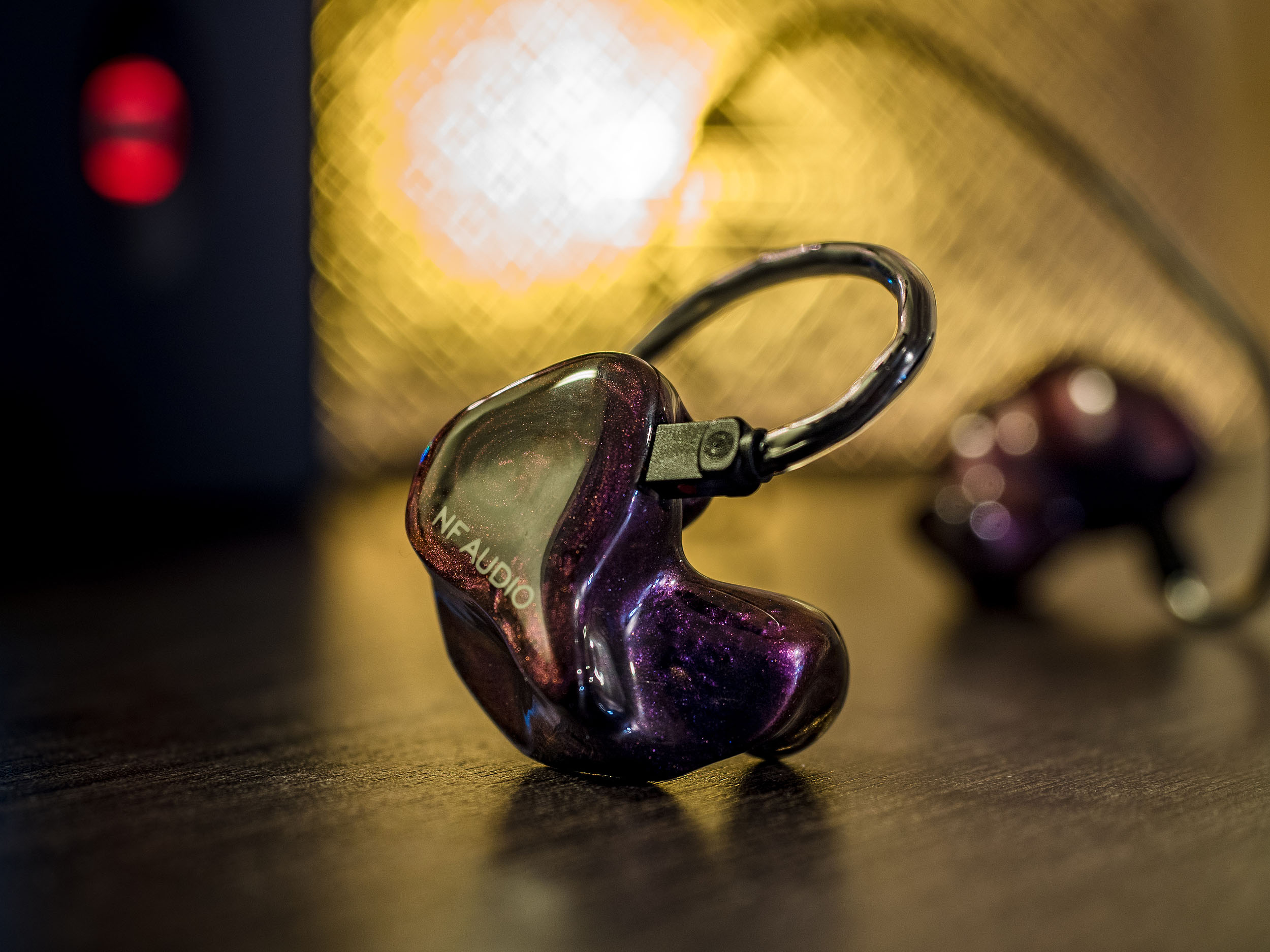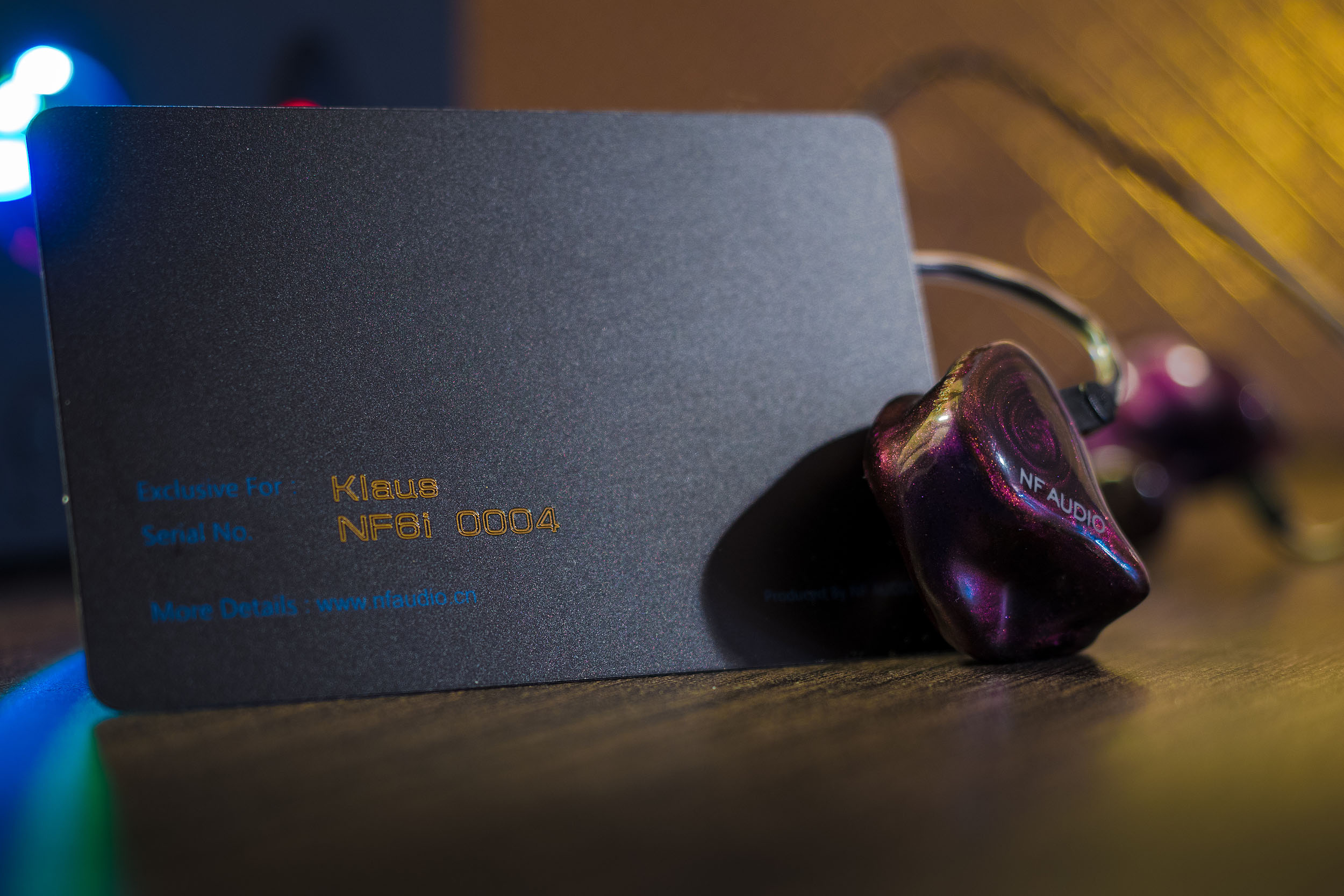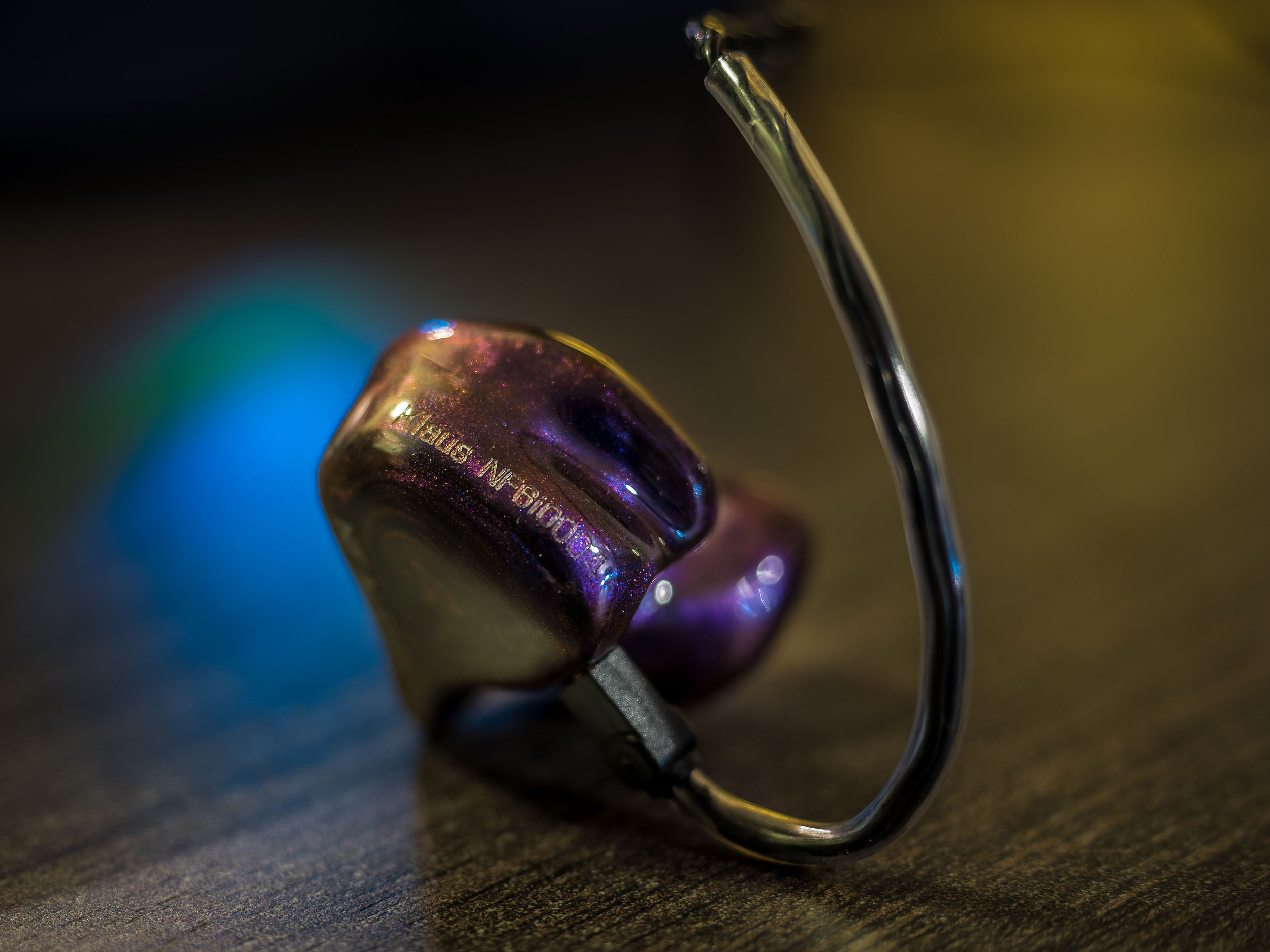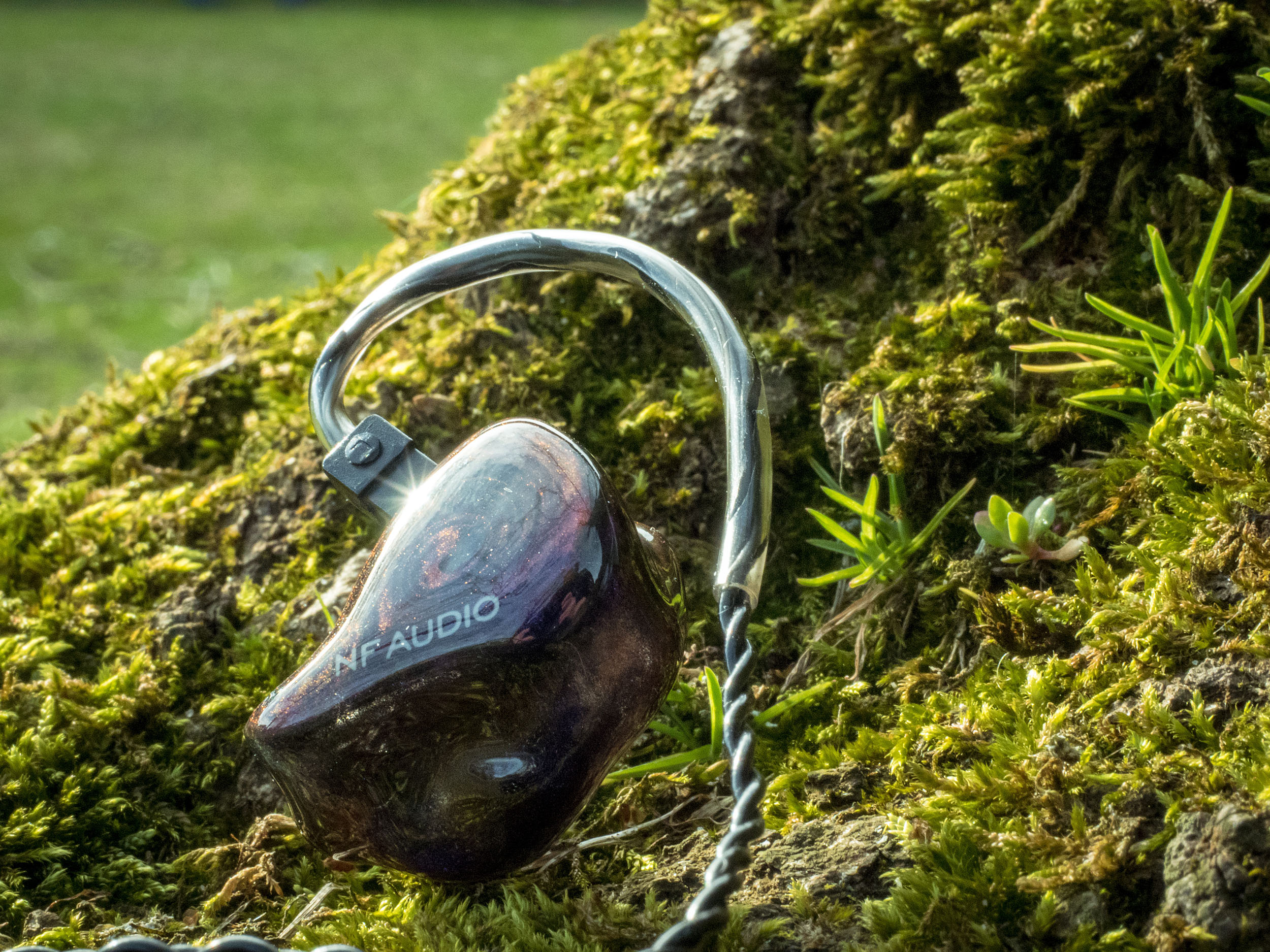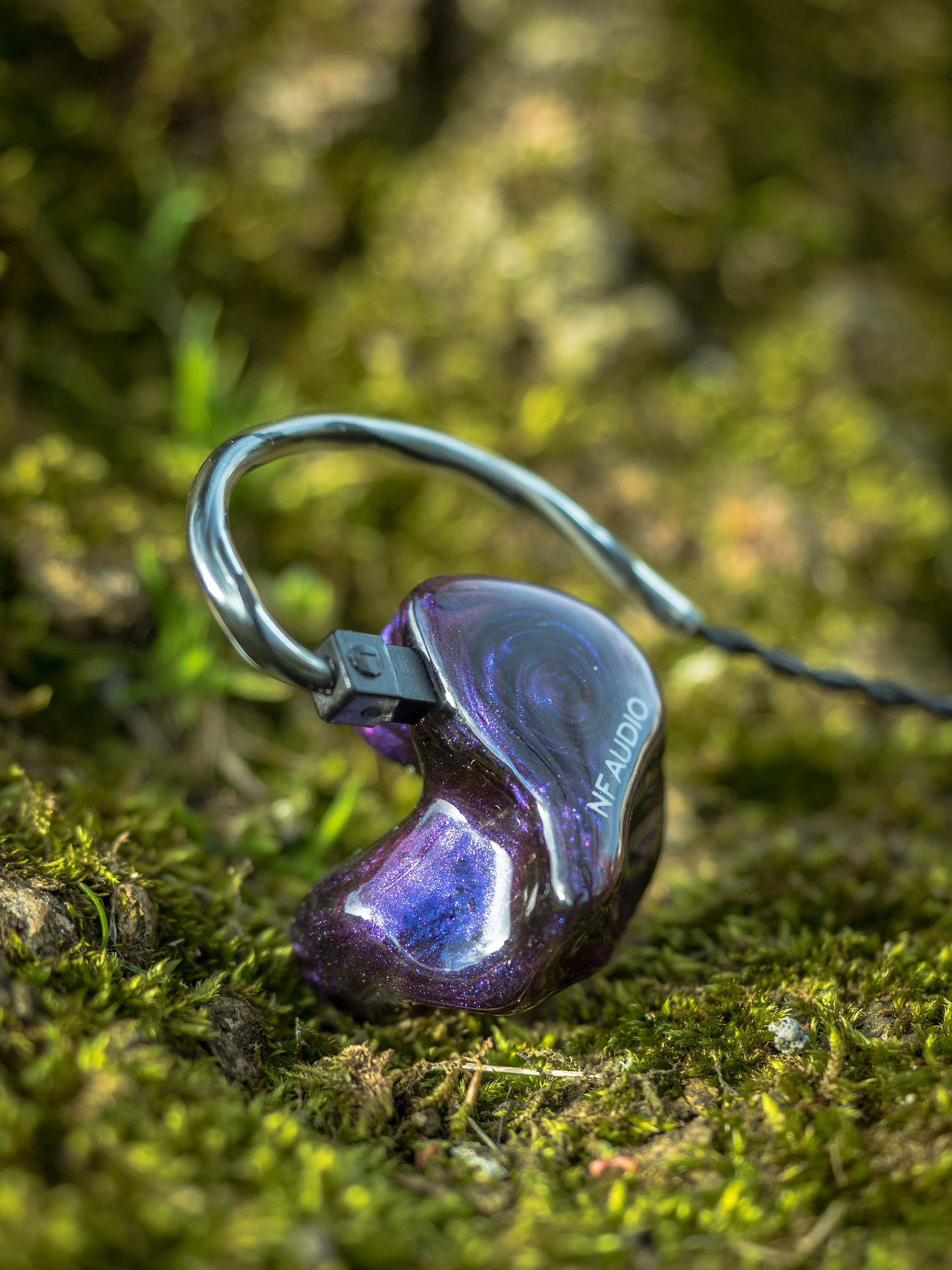 NF Audio caught me by surprise. Based on Chinese local reviews, I was already expecting a solid contender with an enjoyable sound. Obviously, one would expect a newcomer brand to punch the price very low. NF Audio did all that, but that is not even enough to describe the NF6i. This earphone is unique and just as enjoyable as many well-regarded TOTL CIEMs. The high frequencies performance is outstanding. The clarity matches that of an open vented design yet allows high isolation in a custom fit. All without fatigue or sibilance. The NF6i sound fresh and have a unique selling point.

The NF6i are not a new studio reference as their W-signature does not allow the most precise of monitoring across the frequency spectrum. The accurate mid-range floats like an island between present sub-bass and airy upper range. Overall, the NF6 are refined all-rounders that do not let any detail go amiss with any genre. It's all there, plenty and balanced. They sound fun and hardly colored at the same time. They left me impressed.

Being able to place an order through a Chinese market only will understandably be a huge turn-off for most. But this is a product I advise to put on the watch-list. International dealers or a universal fit might be on their way; at least I hope so, for a more competitive market.
The full article can be found on Headfonics: https://headfonics.com/2017/04/the-nf6i-by-nf-audio/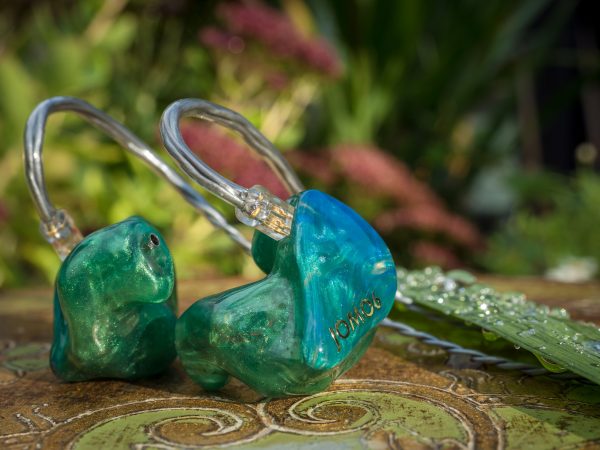 Jomo6 V2 Review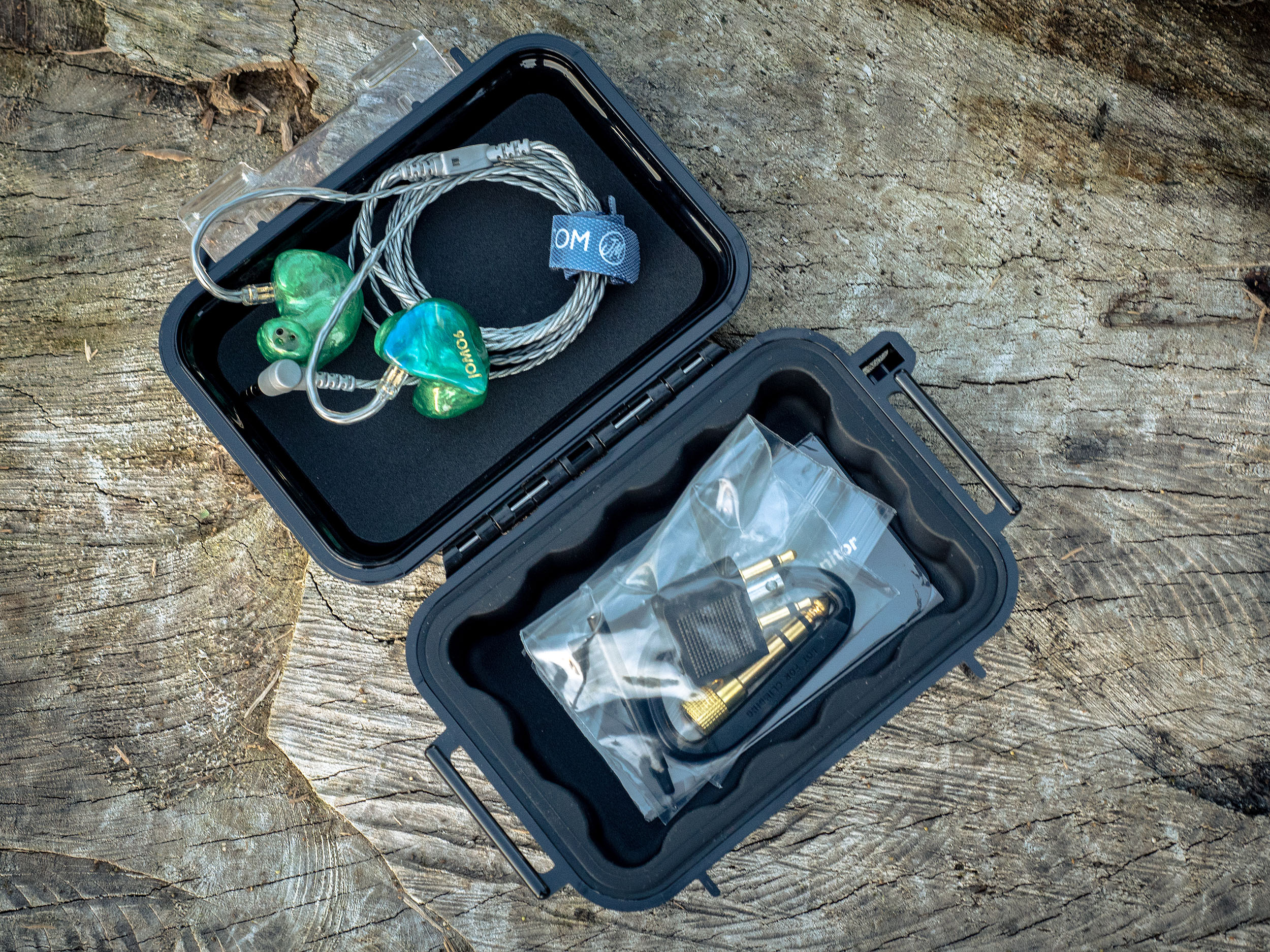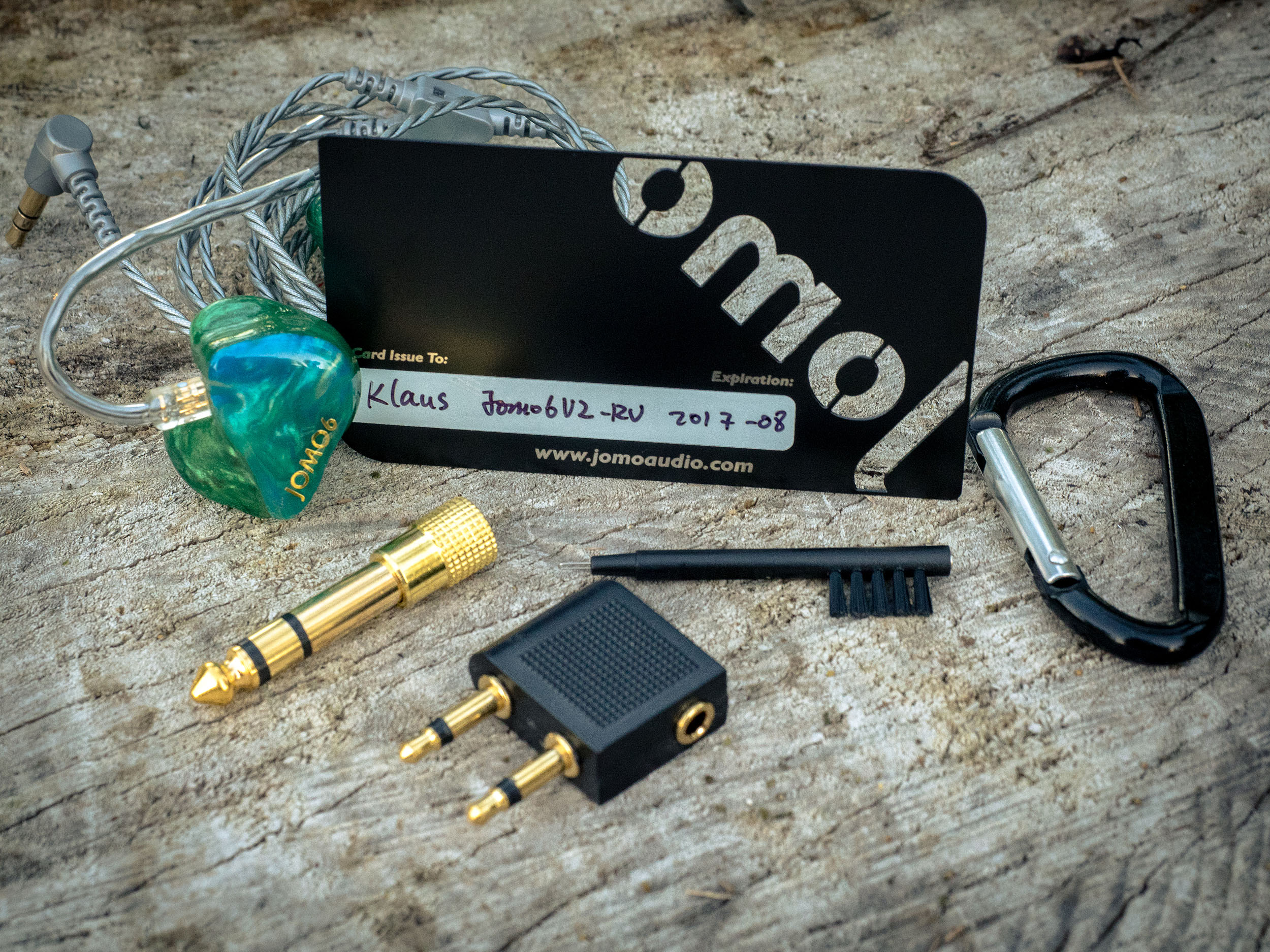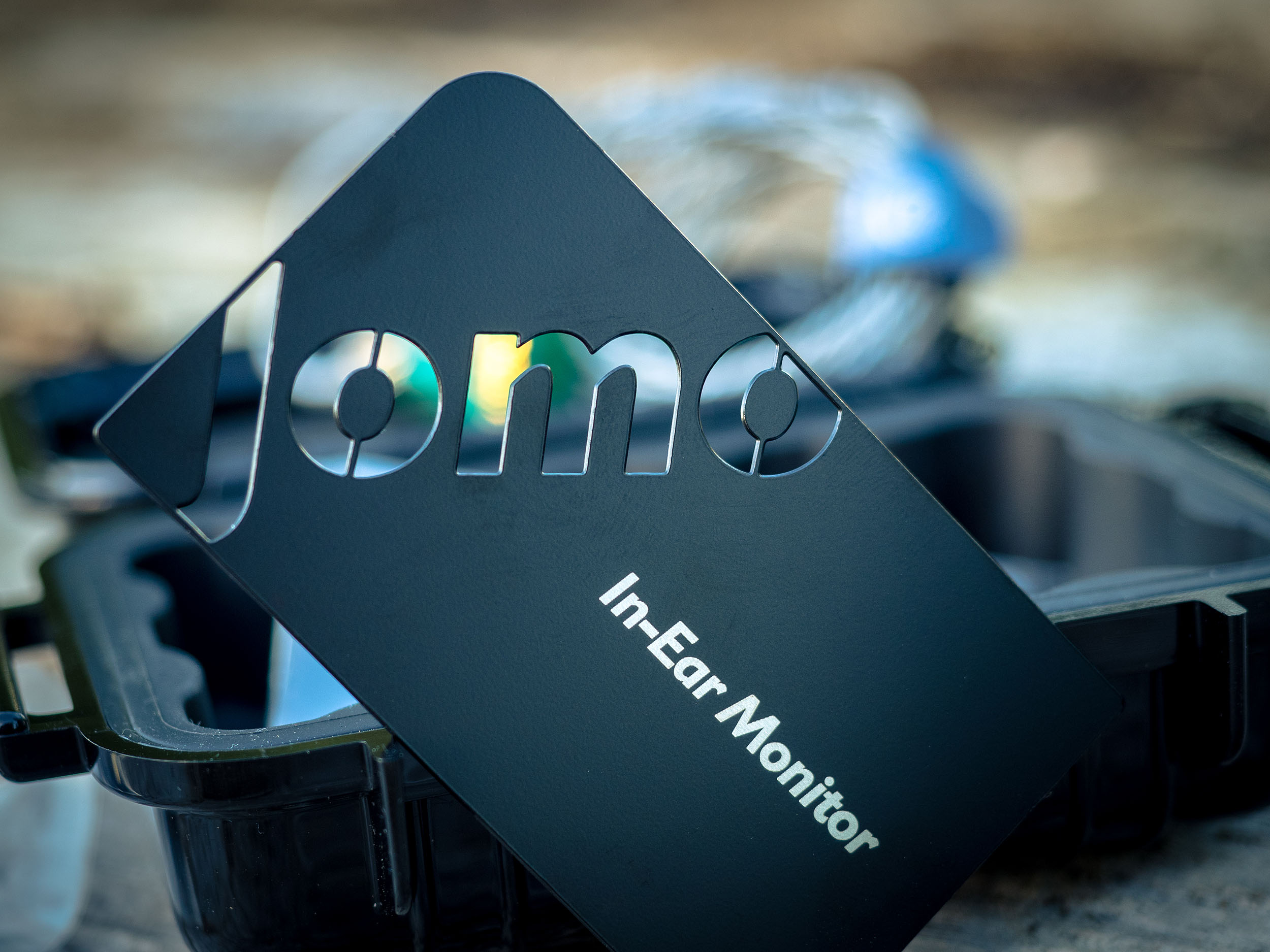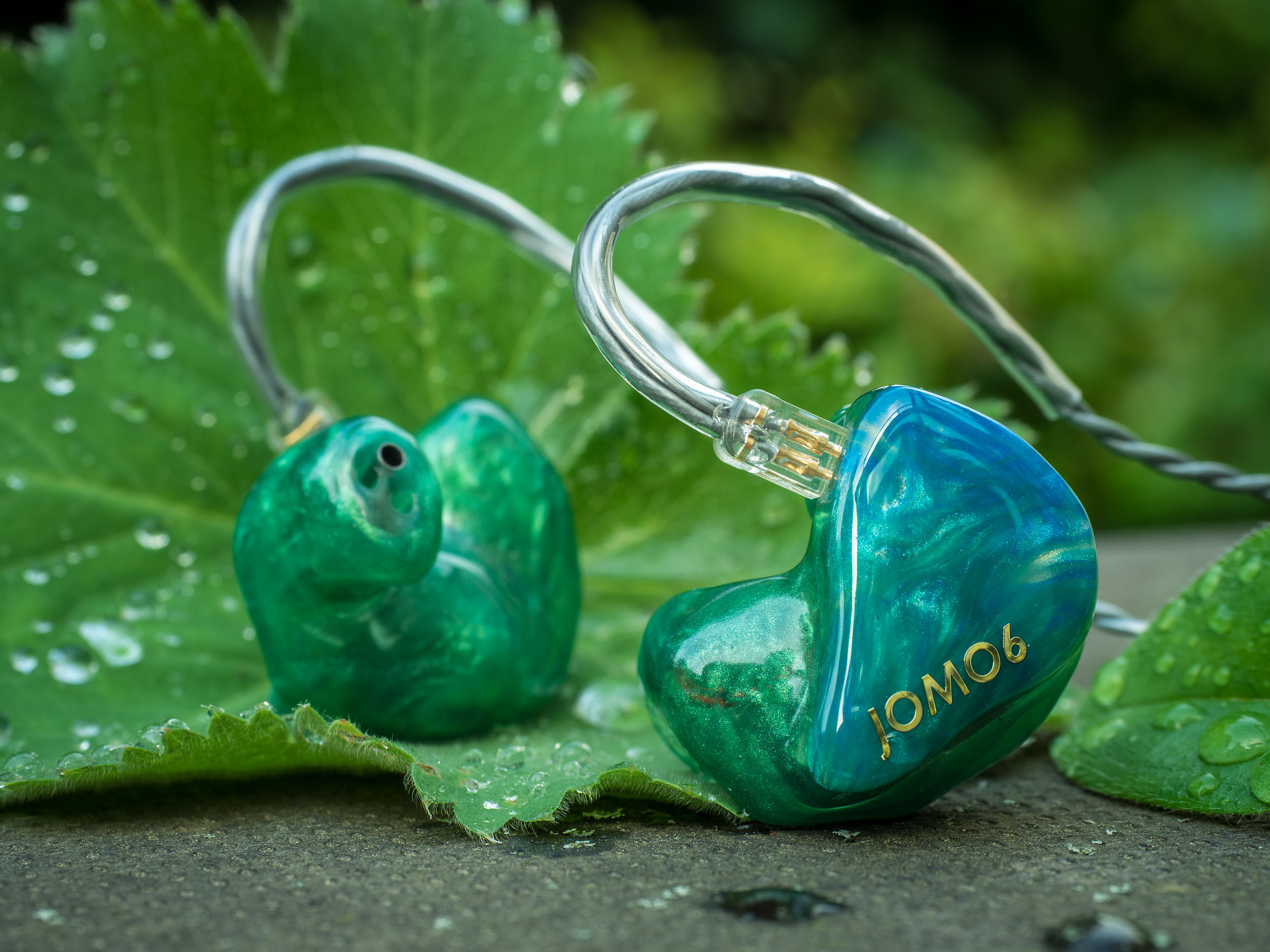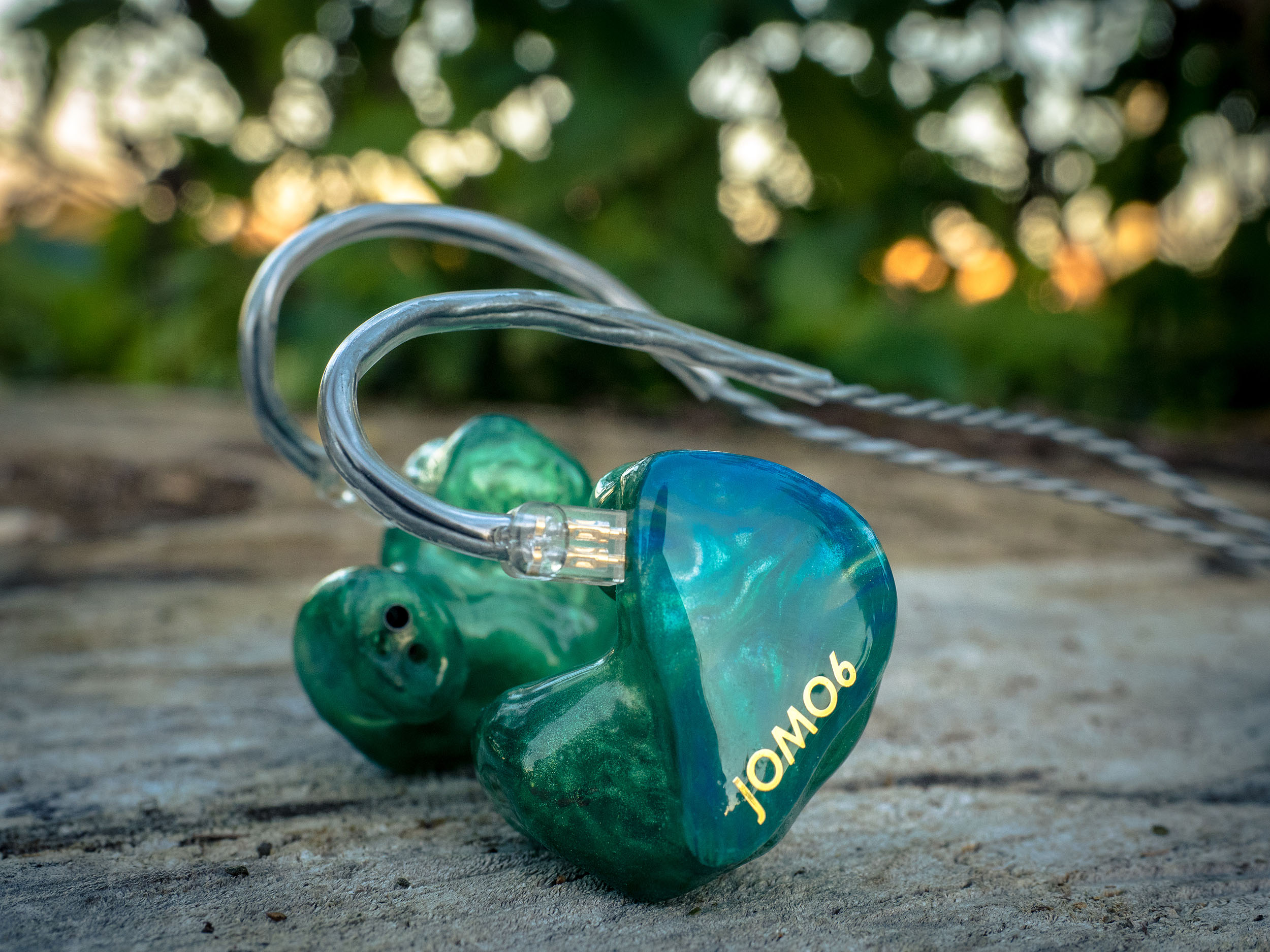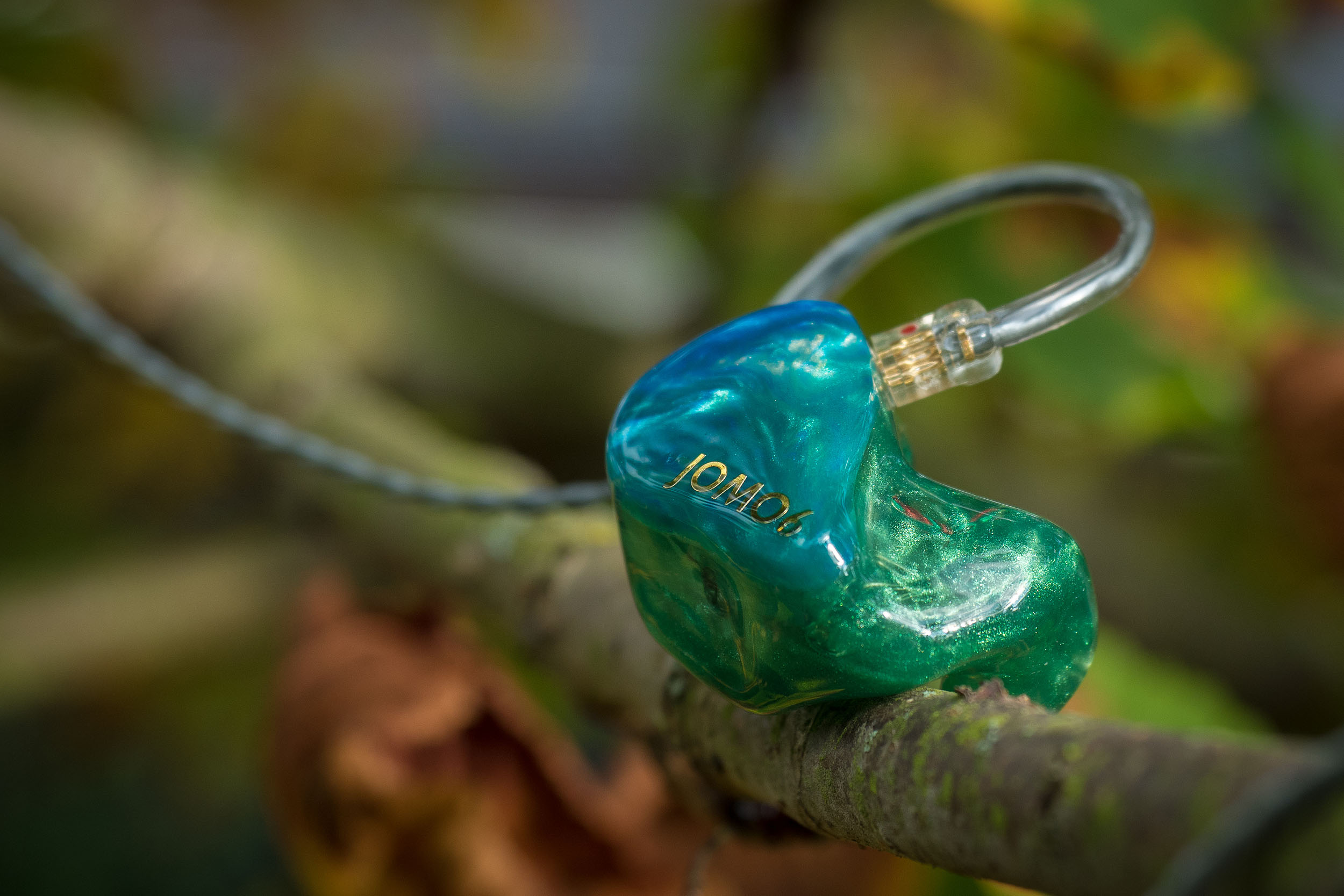 The new 6V2 is the flagship of Jomo Audio's Signature series, an audiophile category next to the Pro Audio series. As I already hinted, the Jomo6 V2 is not necessarily a v-shaped monitor. Bass elevation is modest and mostly impresses with sub-bass rather than forward slam. With mids being well separated and airy, I can absolutely deal with a hint of coloration. Same goes for the smooth treble that does preserve a little sparkle but overall plays it very safe. It's a tuning that does not want to stress the listener but also tries to be neutral in the most enjoyable way.

The great weight of fundamentals and soft treble – though with good air – derivate from what a usual reference monitor would reproduce (presumably including the Jomo6R). But it all comes together nicely and allows the music to really pull you in. It might just be in the details, but it is the details that turn a monitor that could have been analytical into pure musicality without fatigue. Picking up on the kitchen reference earlier, I am happy to say the dish served on this plate is very delicious!

The Jomo6 V2 are great all-rounders that impress with a big soundstage and do well with any genre. The bass does extremely well with movies too and I recommend the Jomo6 V2 to users that are looking for a good all-rounder with multiple applications and sources.
Read the complete review on Headfonics.com: https://headfonics.com/2016/10/the-jomo6-v2-by-jomo-audio/
InEar StageDiver 2 & 3 Review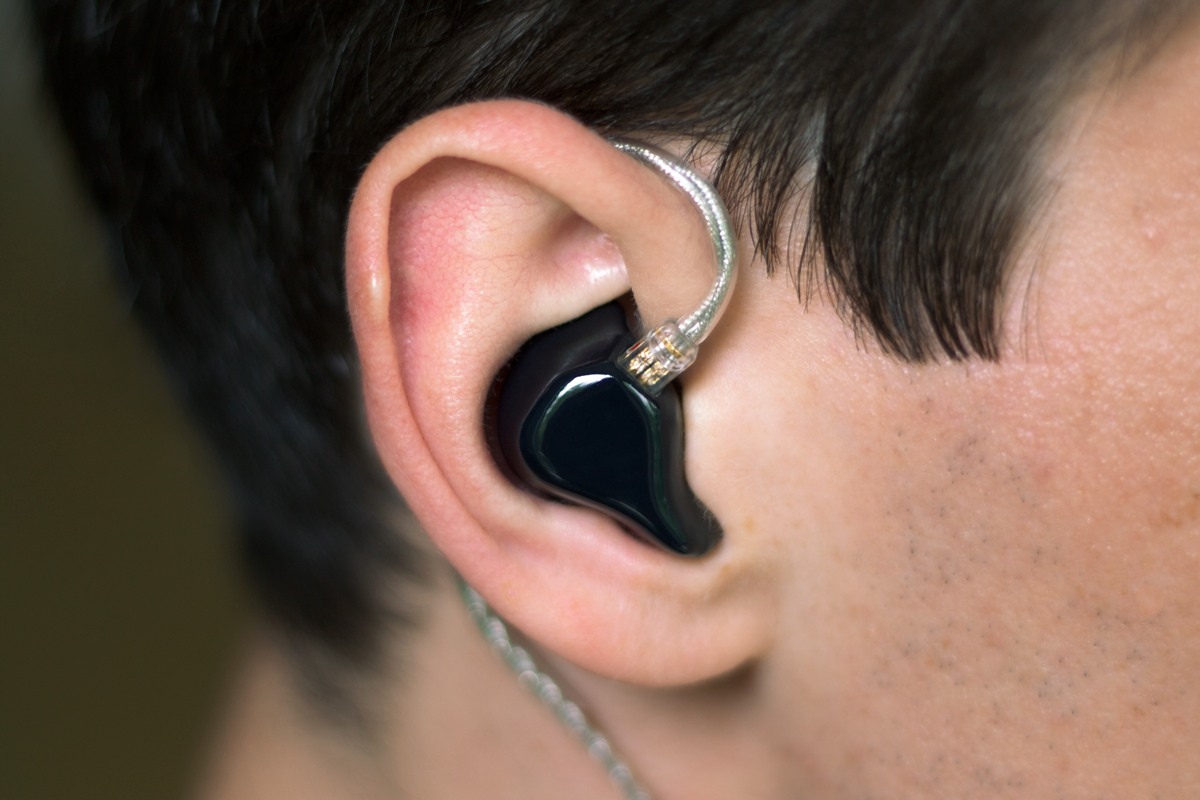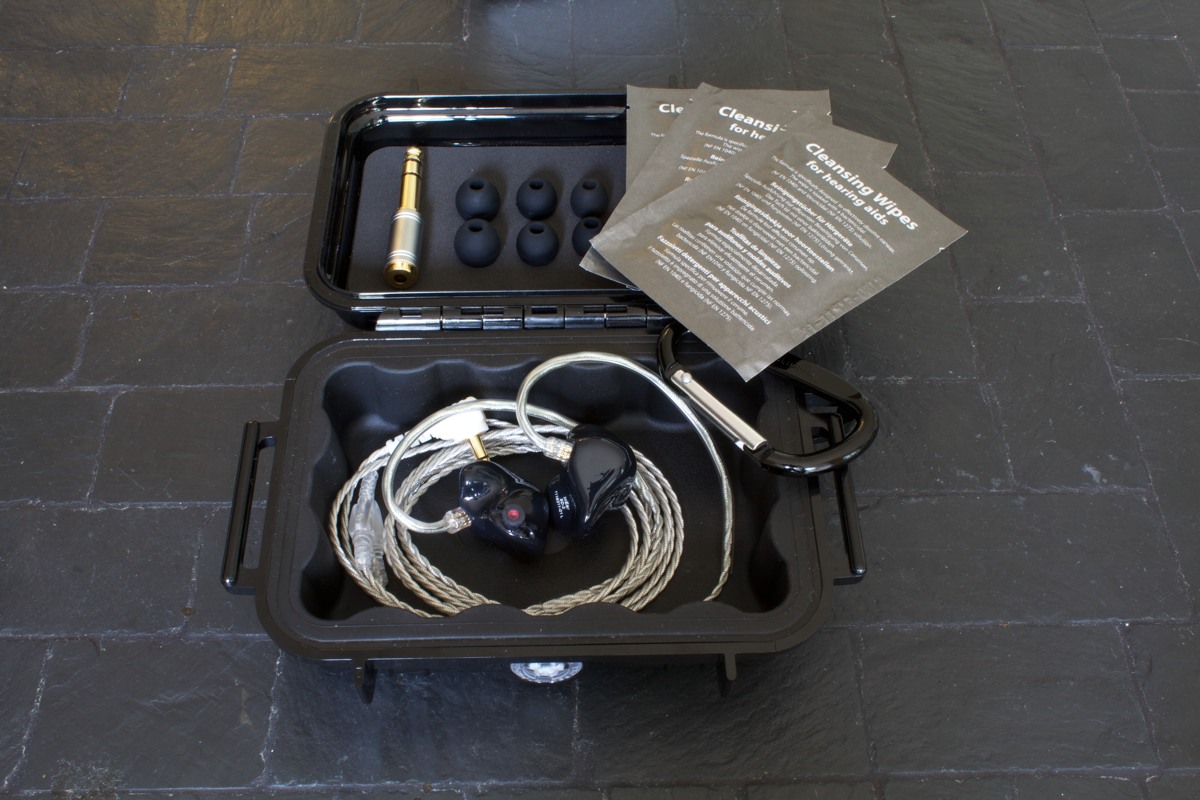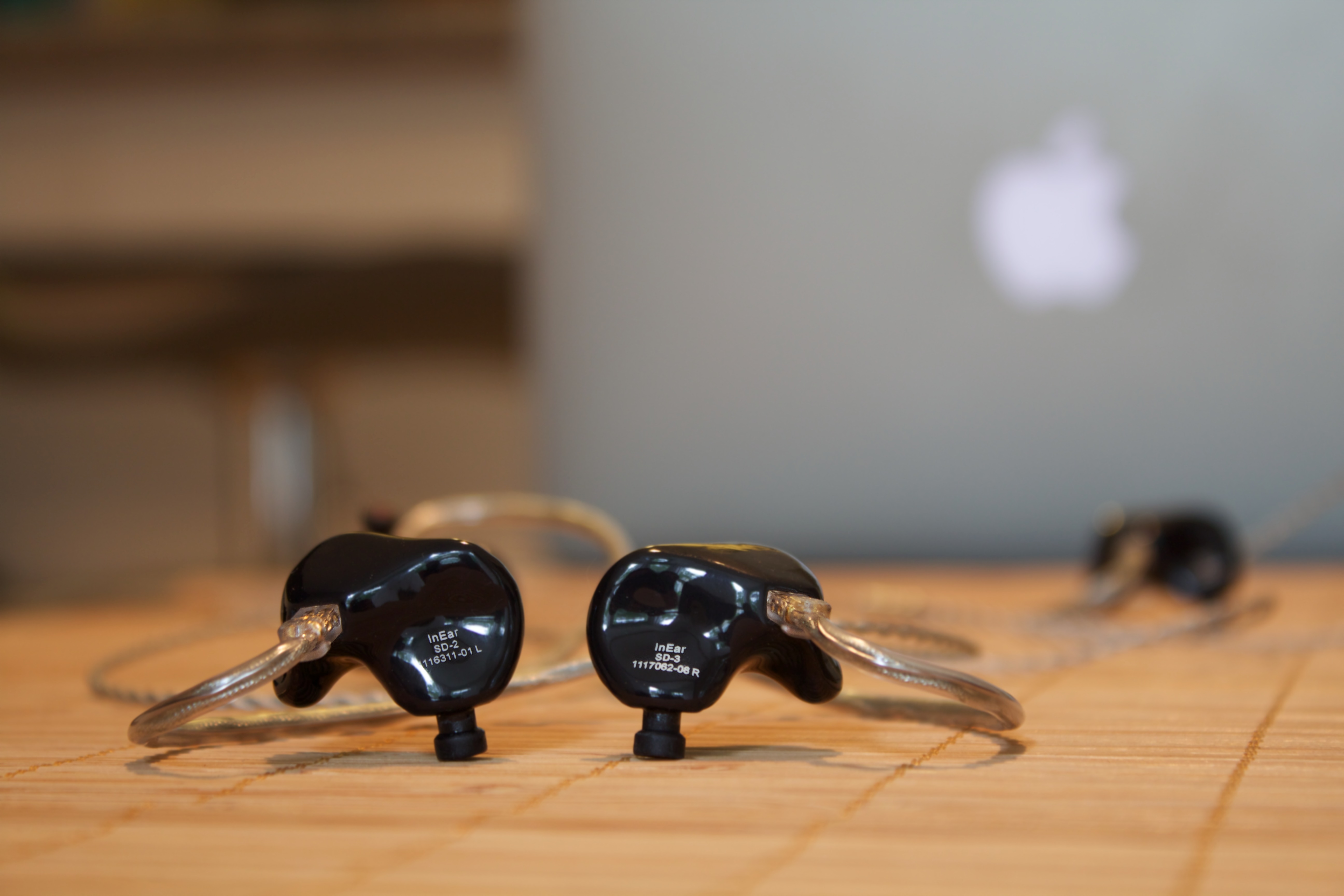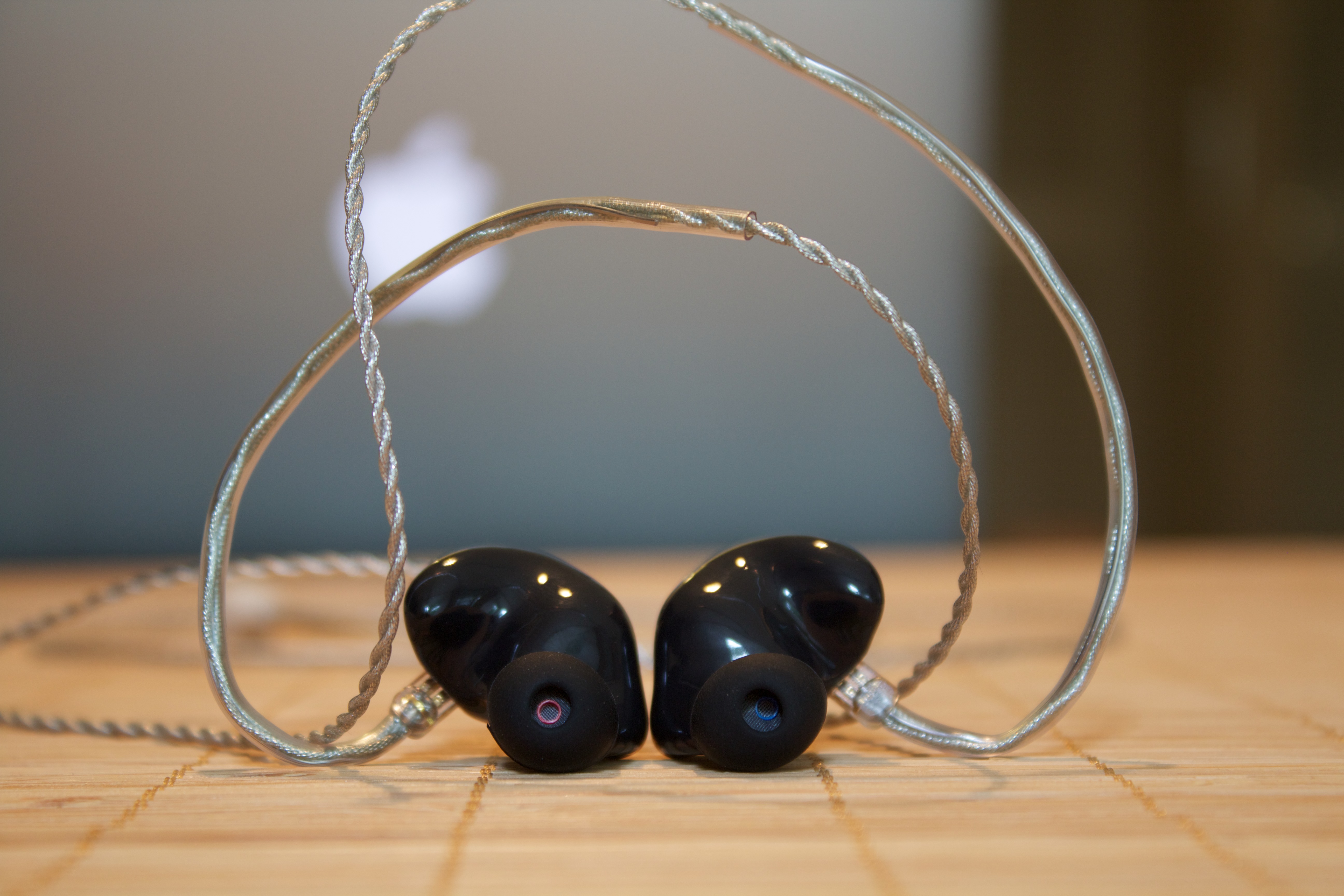 StageDiver 2:
The clean and easy performance from upper bass all the way to the high frequencies with great extension deliver the best sonic performances with Classical, Acoustic, Vocal and instrumental music I have heard recently below the high-end customs mark. As a downside, you will have to use an EQ to get some rumble but even then the driver proves to be capable. You do get some kickbass and the bass is fast enough to punch but it definitely takes a backseat.
Separation and soundstage are simply incredible and the large acrylic shell does feature top-of-the line high-end custom crossover technology. I was wary at first, but there is no denying this is an improvement over regular small universals.
Add amazing build quality and comfort and you have a new reference for on-stage monitoring. The price is very worth it, even from a hifi enthusiast's perspective.

StageDiver 3:
The StageDiver 3 is a fun earphone. A very good one at that. No, actually, per design it is a precise tool for on-stage musicians that need the bass to come out clearly. The tonality is warm, but also smooth and easy to get into. This is a high level custom in a universal housing that knows how to impress by technicality.
It does not have the best timbre, but within this price range it features incredible soundstage and resolution.
Visit Head-Fi.org for the full review: https://www.head-fi.org/threads/review-inear-stagediver-series.664229/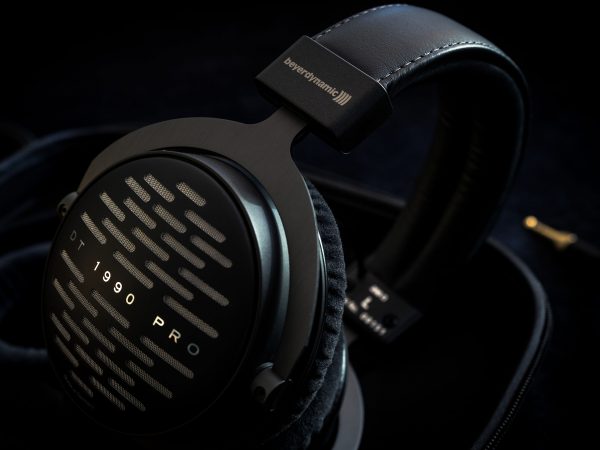 Beyerdynamic DT 1990 Pro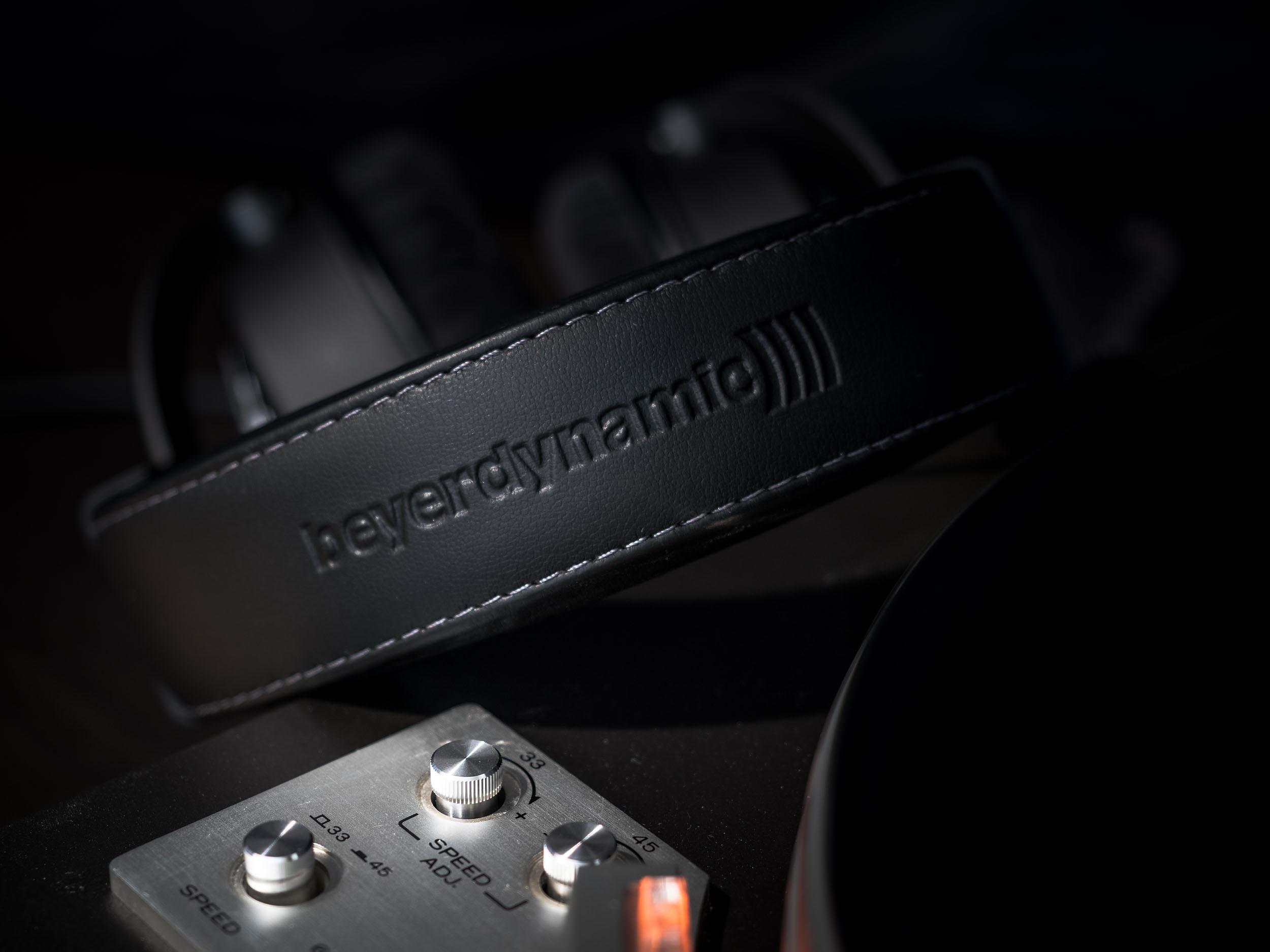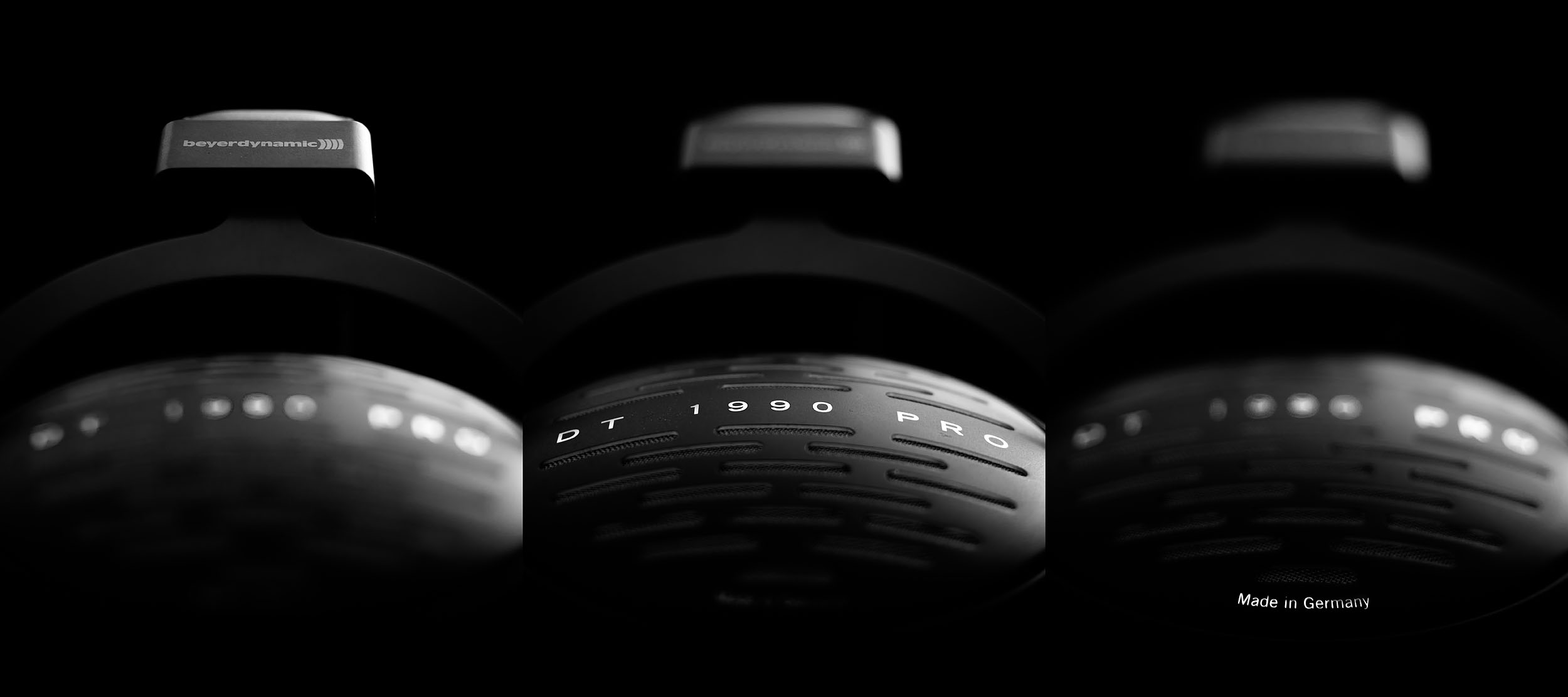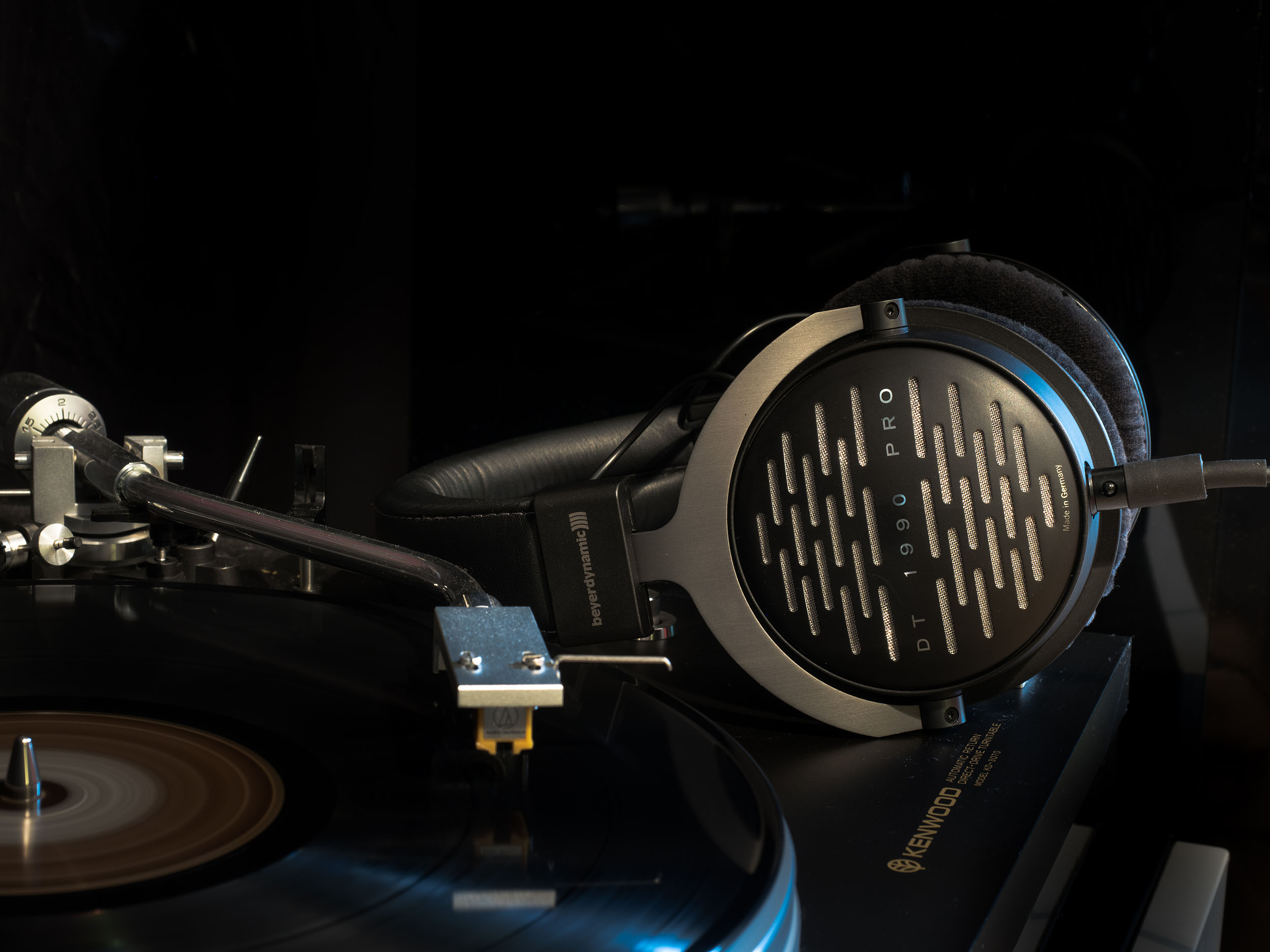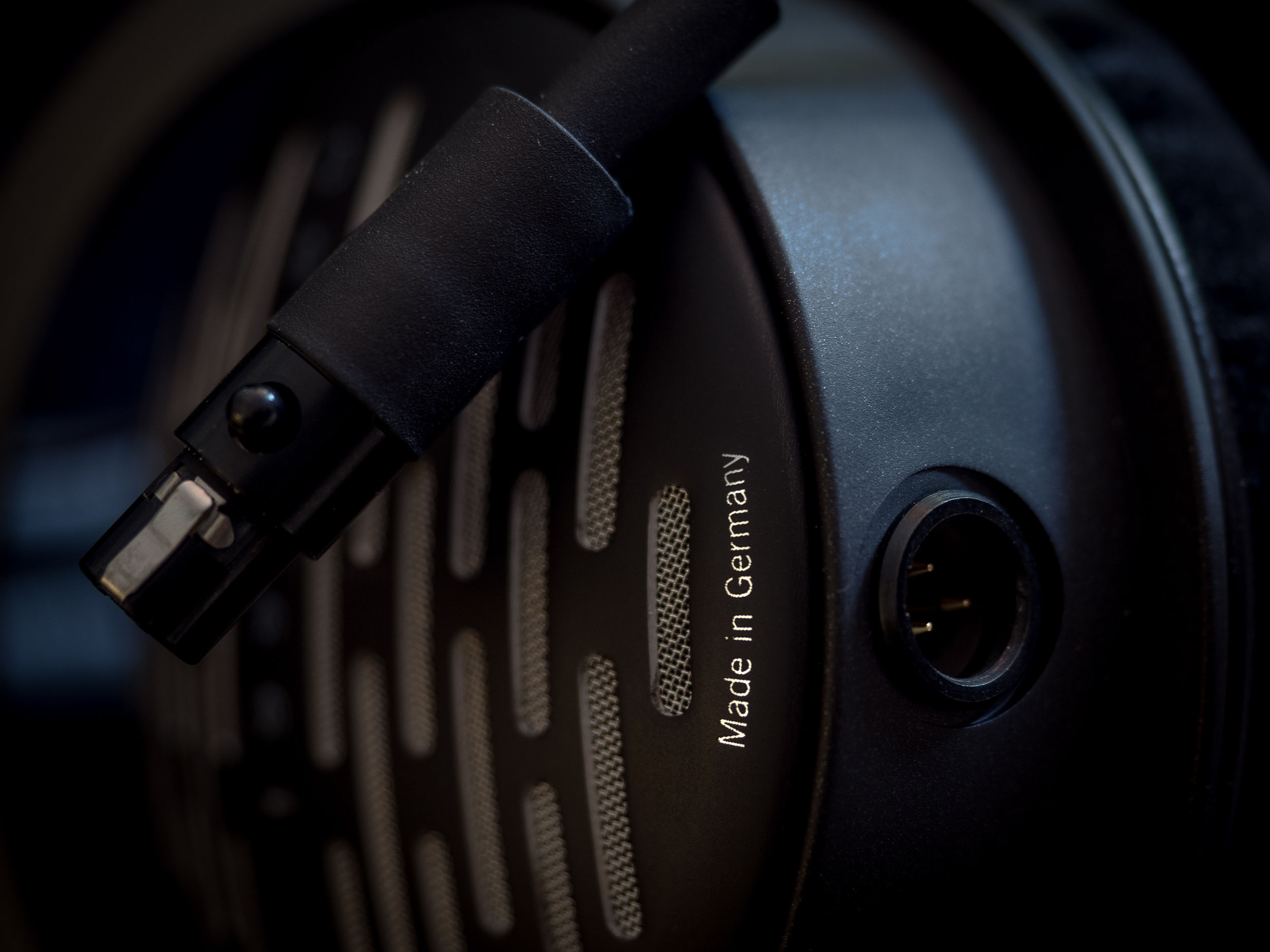 The DT 1990 PRO is an entirely different headphone to what I was expecting based on my experience with the DT990. In a way, we have a double-edged sword that shows a weakness for every strength. Based on the reference build quality, beautiful design and great comfort, I was hoping the DT1990 could secretly turn out to be the company's flagship and single-handedly rise against the competition.

The bass performance is absolutely great for a dynamic driver. Beyerdynamic's implementation of their Tesla design also shows technical prowess. The DT1990 PRO kick fast, woo with speed and attack and top it off with great separation and fine details. However, some recordings tend to sound thin and a little fatiguing due to the upper midrange. In that case, the user shall be advised to install the B pads.

I have no doubt that when used in a professional environment for recording or mastering, the outcome will sound great too. No faults of the source audio will go unnoticed with the 1990 while still allowing a relatively neutral tuning. This is a solid studio recommendation.
Visit Headfonics.com for the full review: https://headfonics.com/2017/01/the-dt-1990-pro-by-beyerdynamic/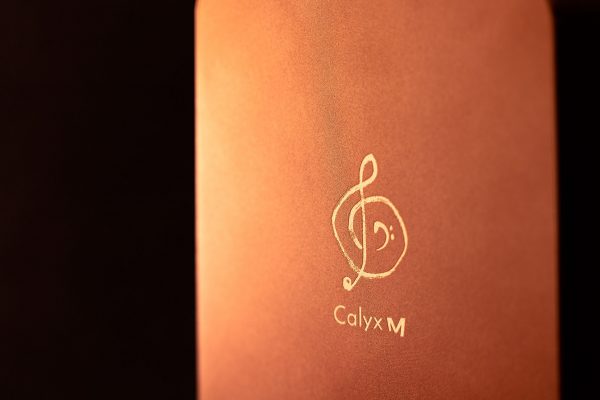 Calyx M Review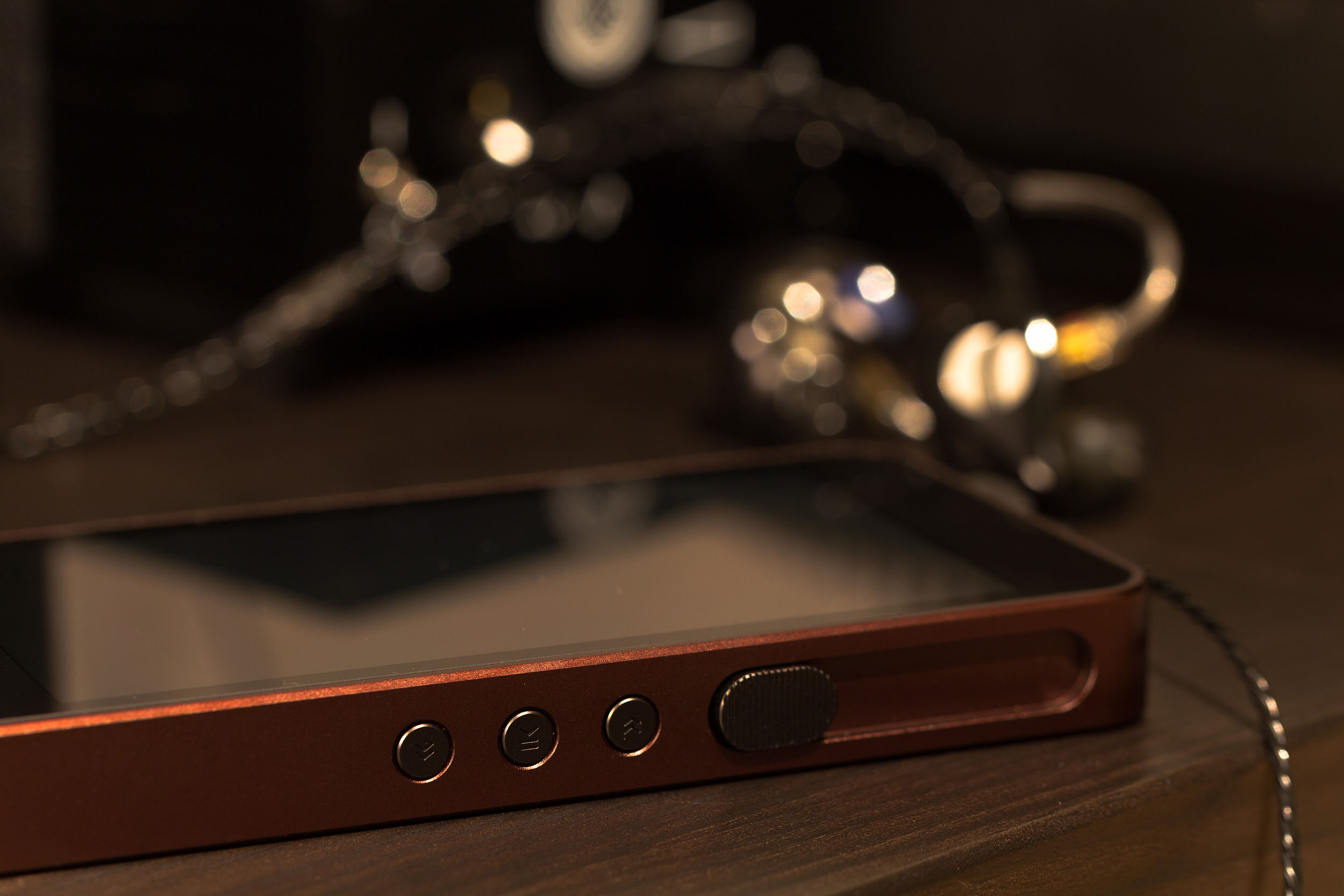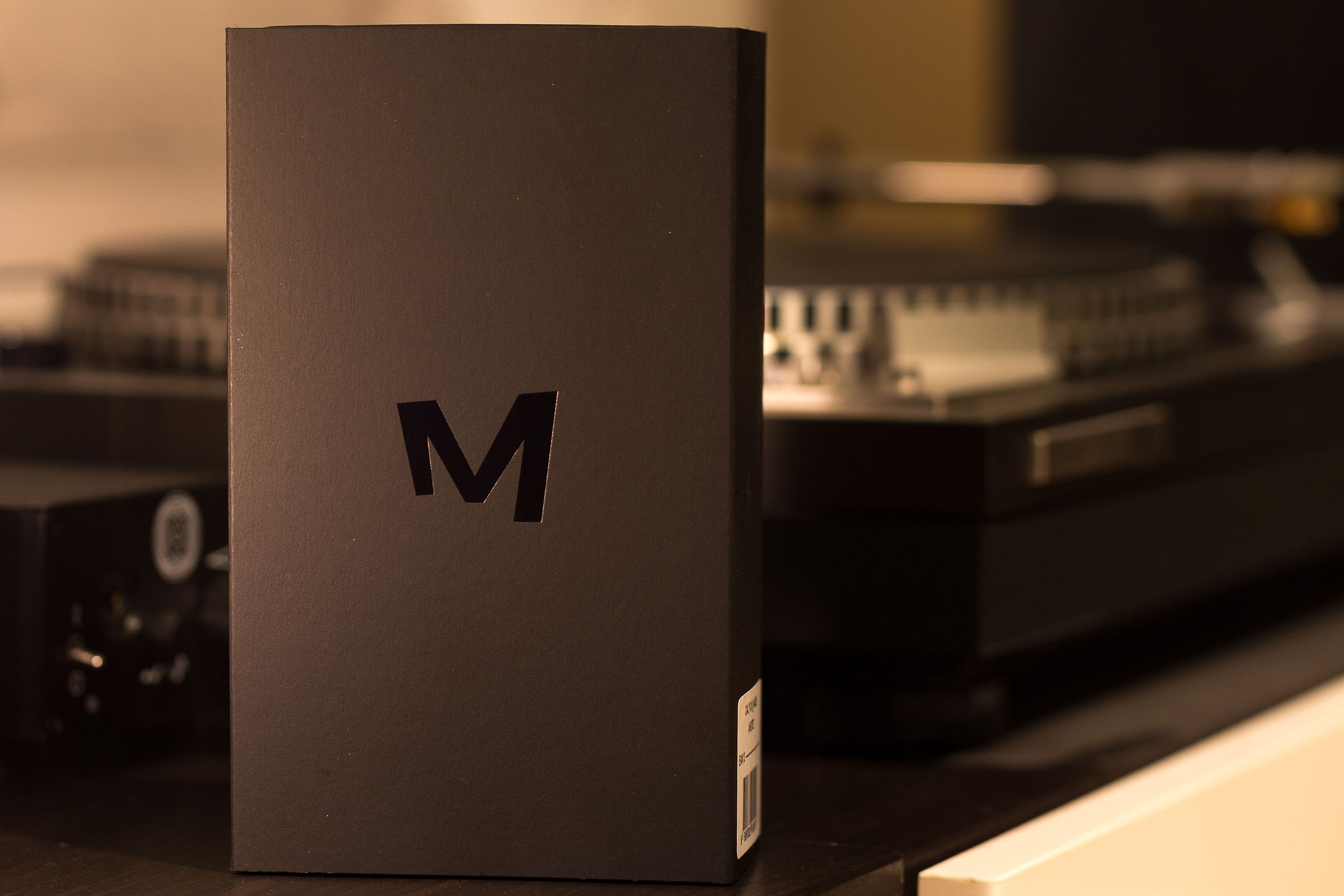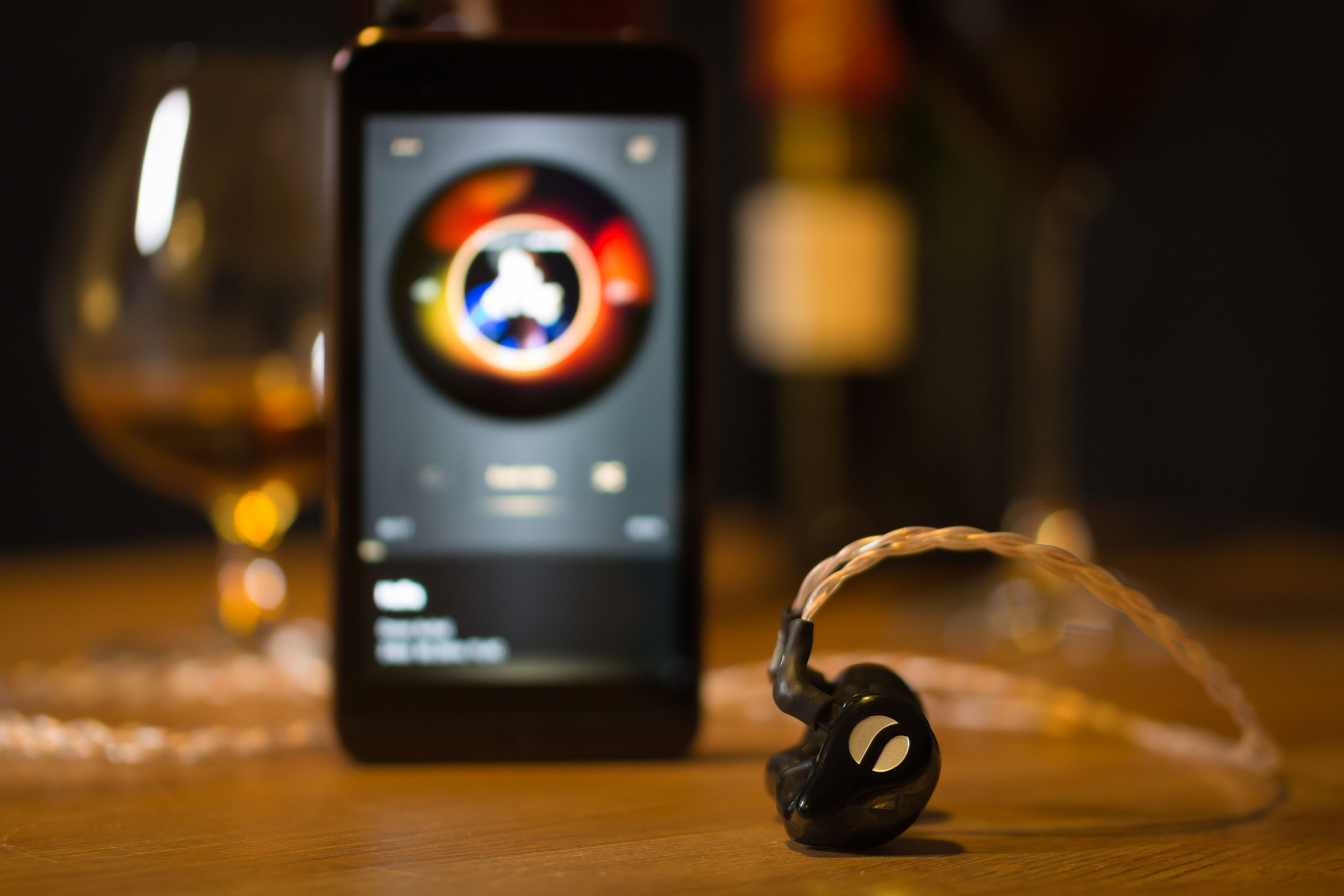 Everyone should draw a conclusion for themselves. Objective evaluation is not easy and I have tried to highlight both positive and negative aspects equally. The final verdict might be different for every user.
Personally, I like the self-confident but modestly inconspicuous appearance of the M. An ergonomically slightly unwieldy brick, which does not stand out with flashy design but  instead clings to a tasteful appearance.
After a few start-up difficulties and getting used to the handling, it won a lot of sympathy. If you just want to enjoy music, then the Calyx M is simply top notch! And does anything else even matter?
Visit Hifi-Forum.de for the full article: http://www.hifi-forum.de/viewthread-125-9268.html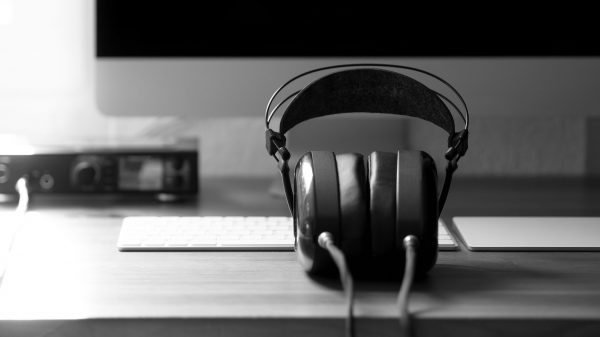 MrSpeakers Æon Review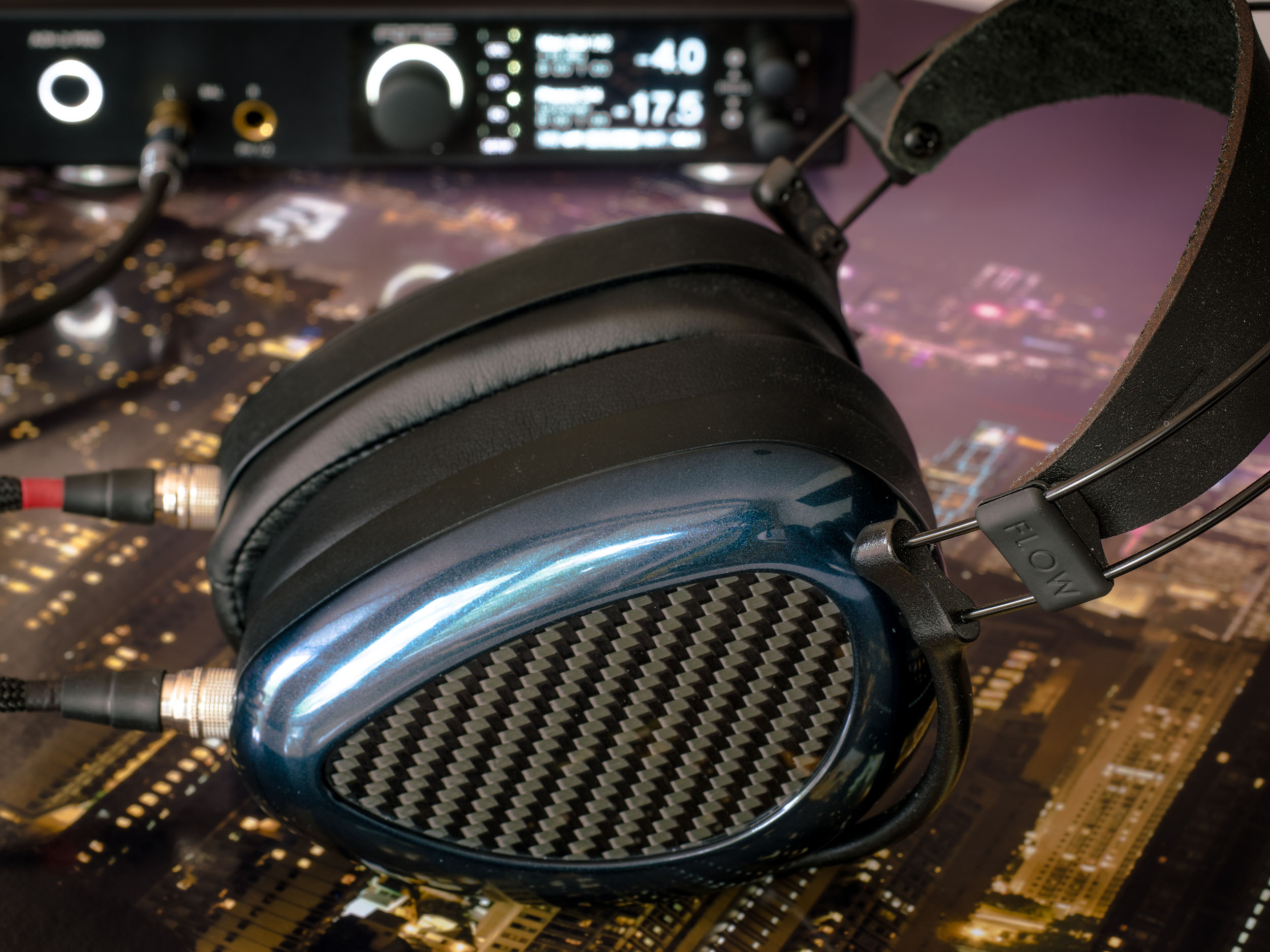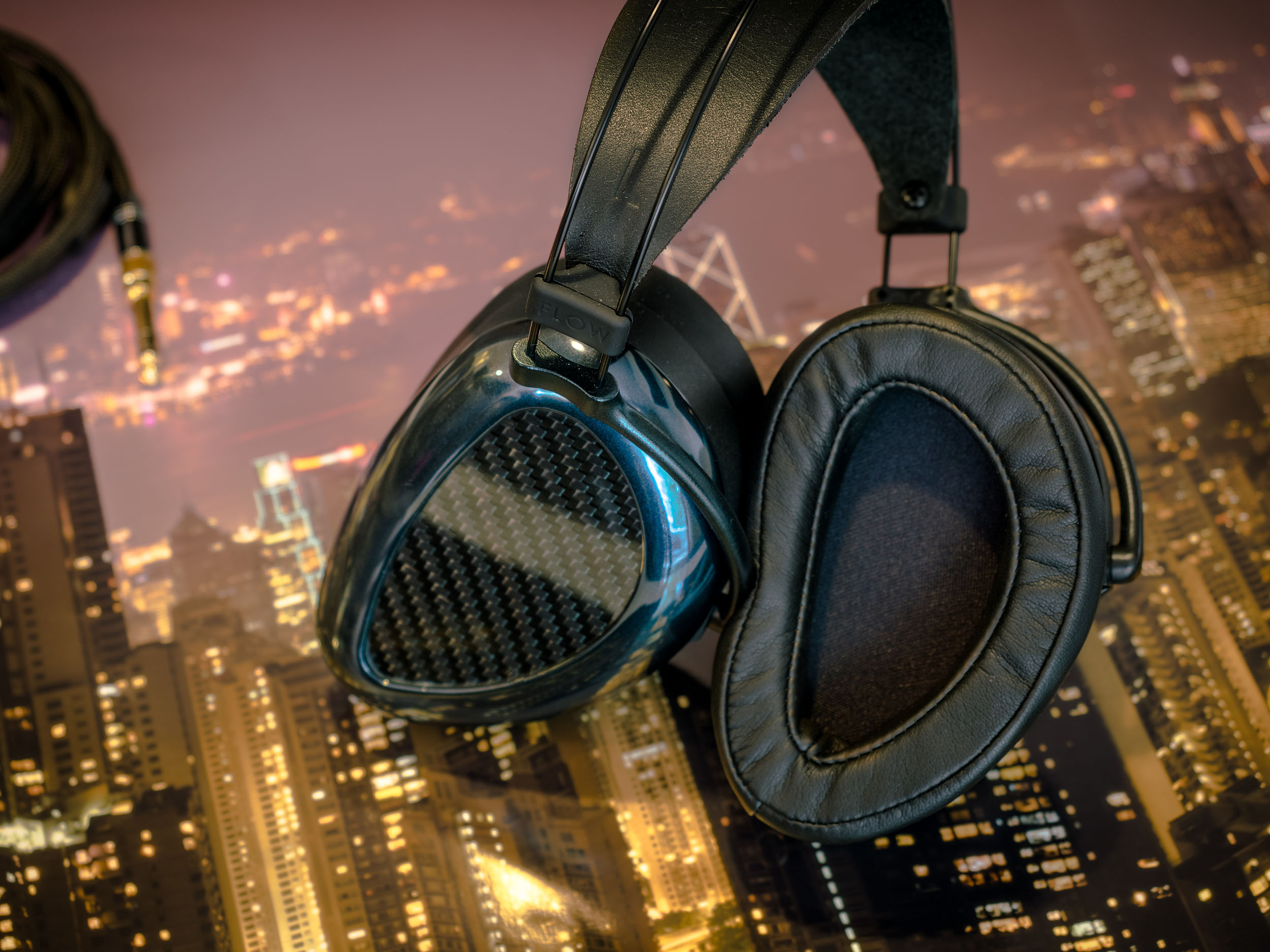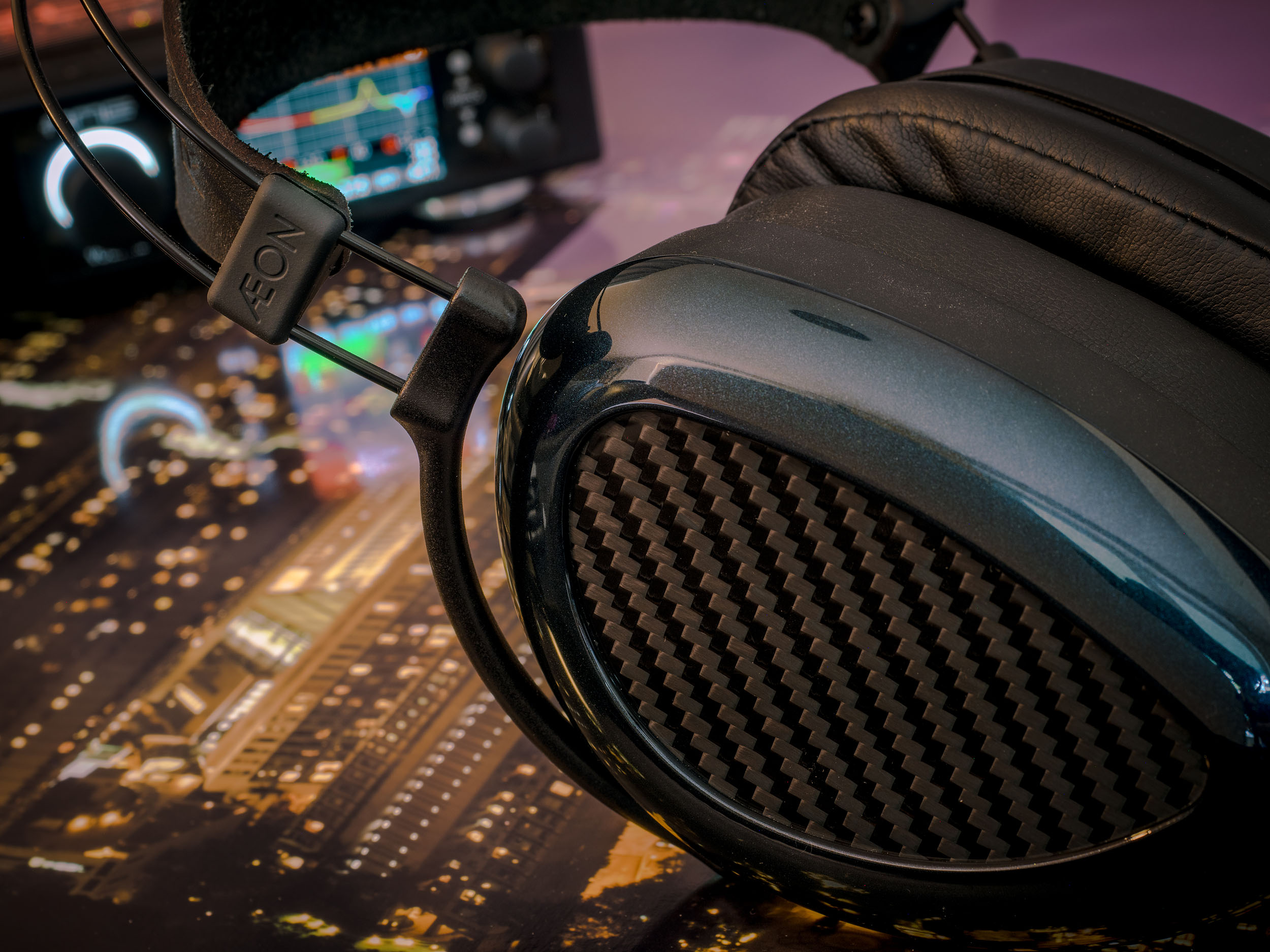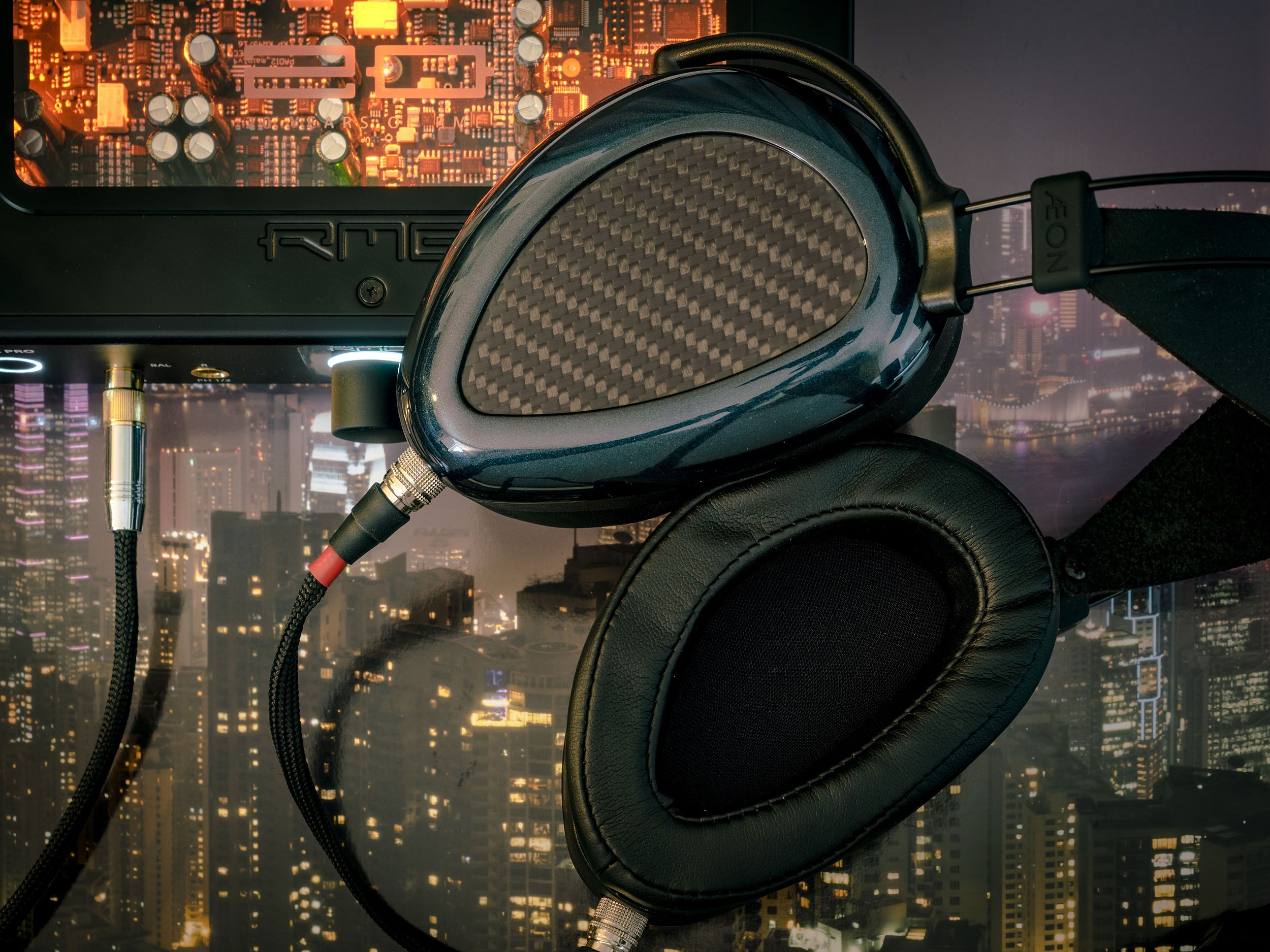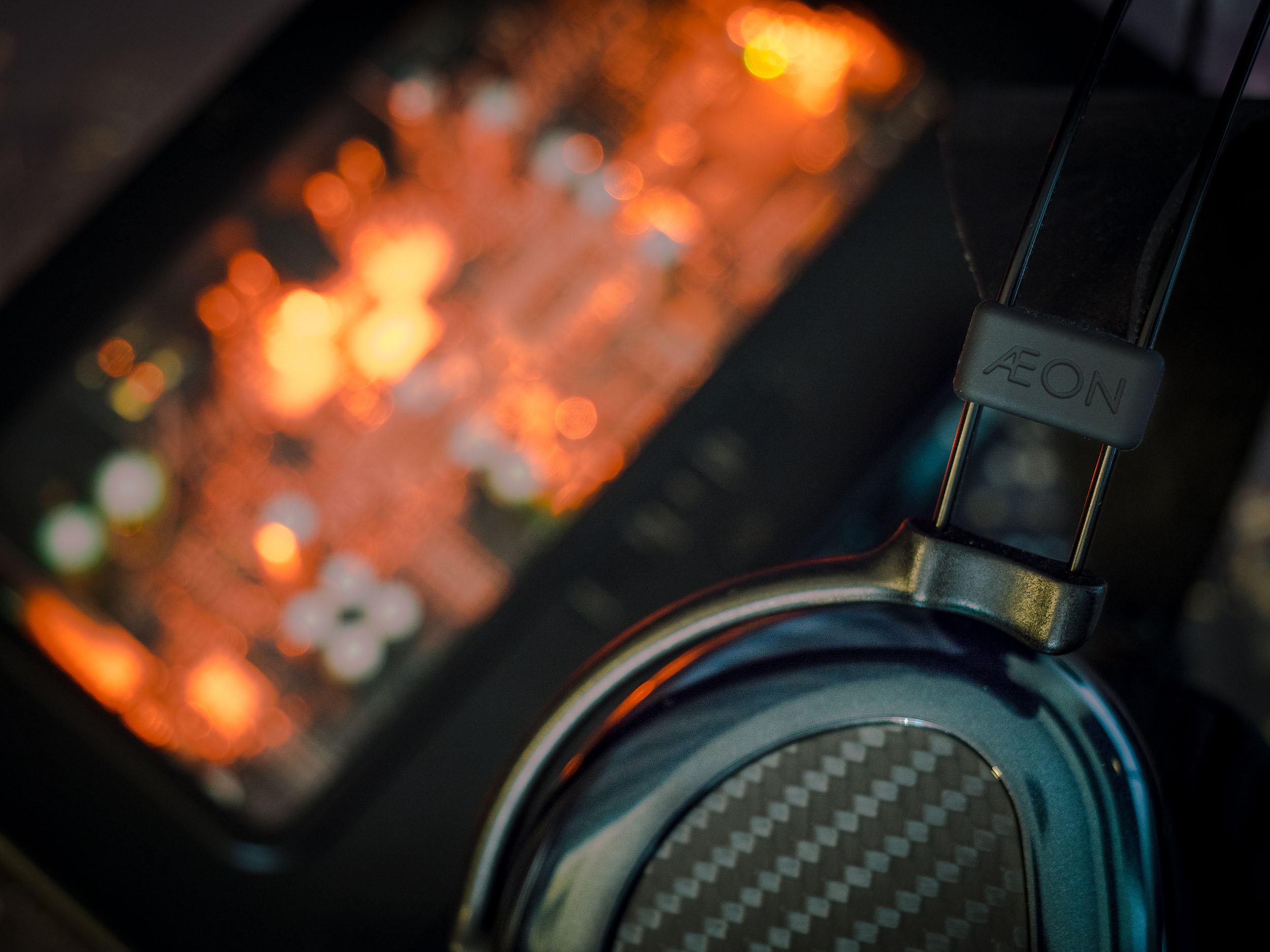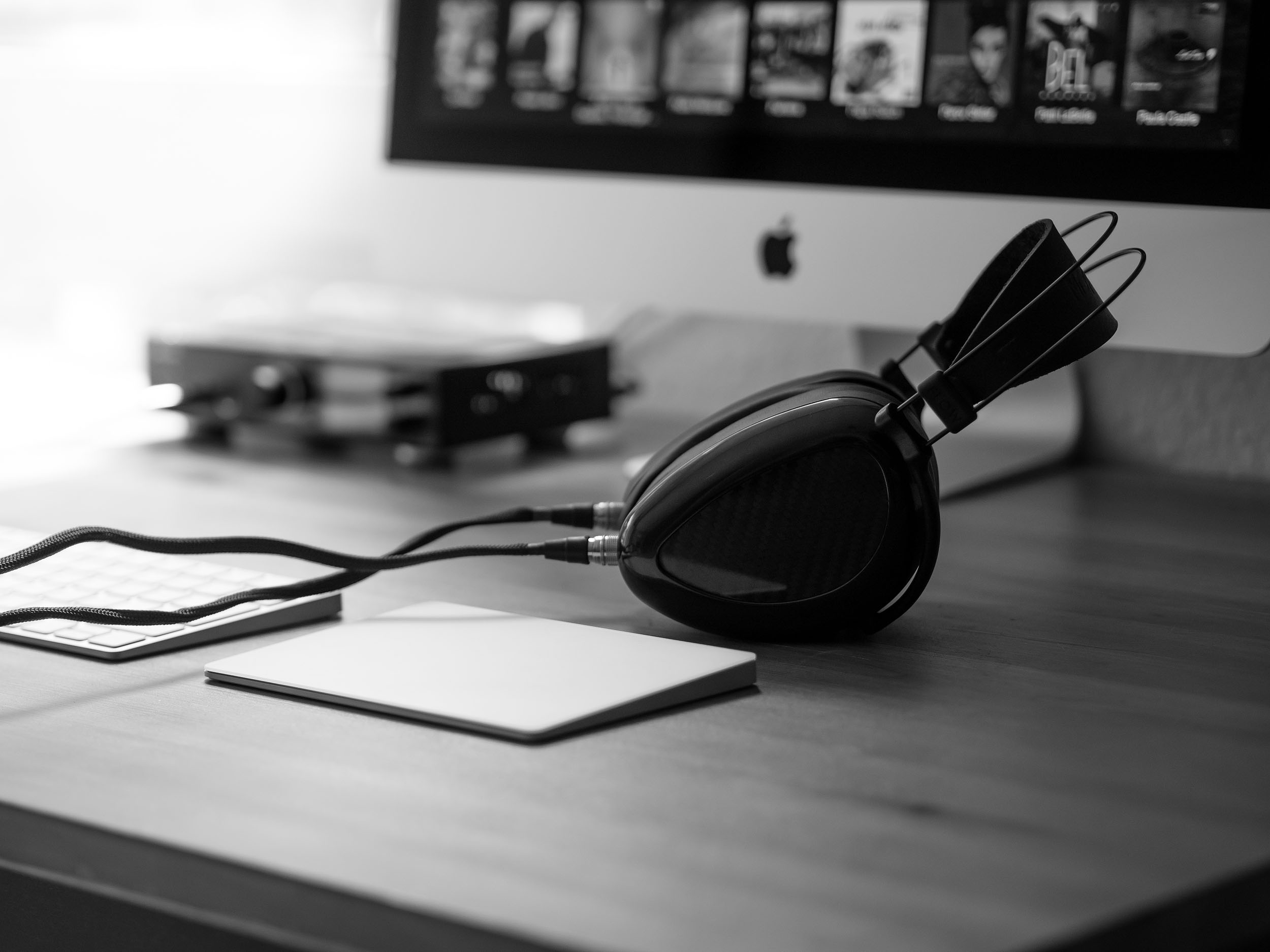 I find it very easy to recommend the MrSpeakers Aeon. The workmanship is good, the comfort is high and most importantly, above all, the sound is pleasing. However, you should prefer a neutral tuning with little coloration, especially in the high frequency range. This is of course the greatest feat in hi-fi and thus I am very positively impressed by the Aeon. Despite the closed construction, the bass is relatively firm and clean. There is slight potential for improvement in regards to homogeneity in bass and midrange, but that's very picky criticism.
The high level of isolation is very welcome, yet the Aeon are not really suitable as travel companions. They're too large and the construction is anything but space-saving. It's a pity, because the Aeon are easy to drive and do not require much power from an amplifier, theoretically making it very practical for mobile use.
I am particularly pleased about the price, which is relatively low for a headphone of this quality. Regardless of price, the MrSpeakers Aeon are one of the best closed headphones available today.
Visit Headflux for the full review: http://headflux.de/mrspeakers-aeon/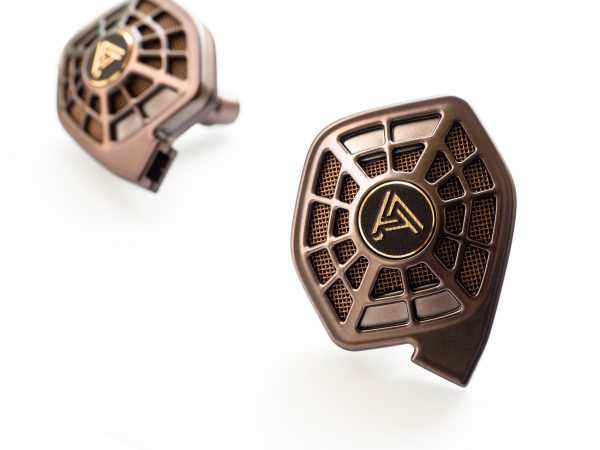 Audeze iSine 20 Review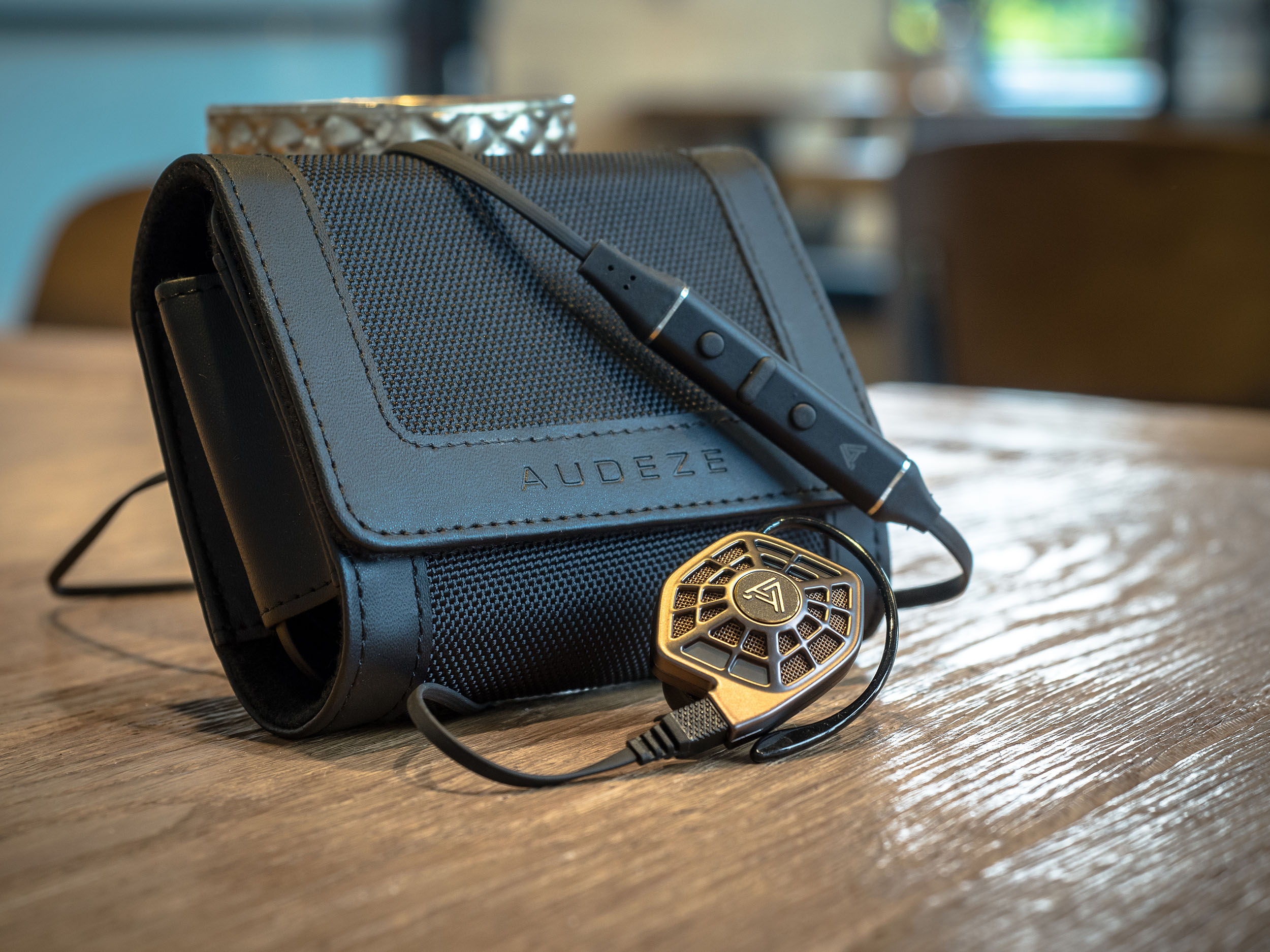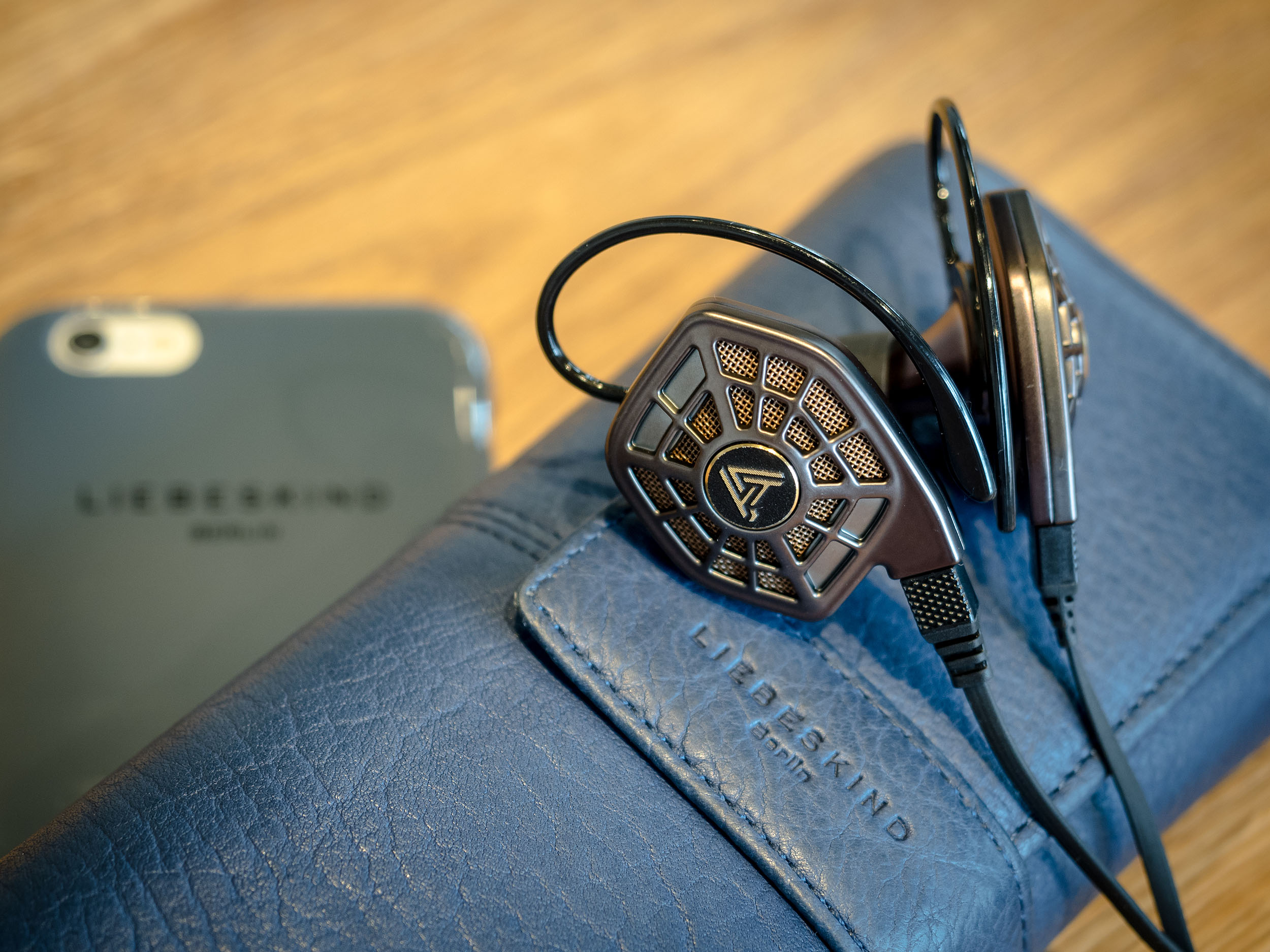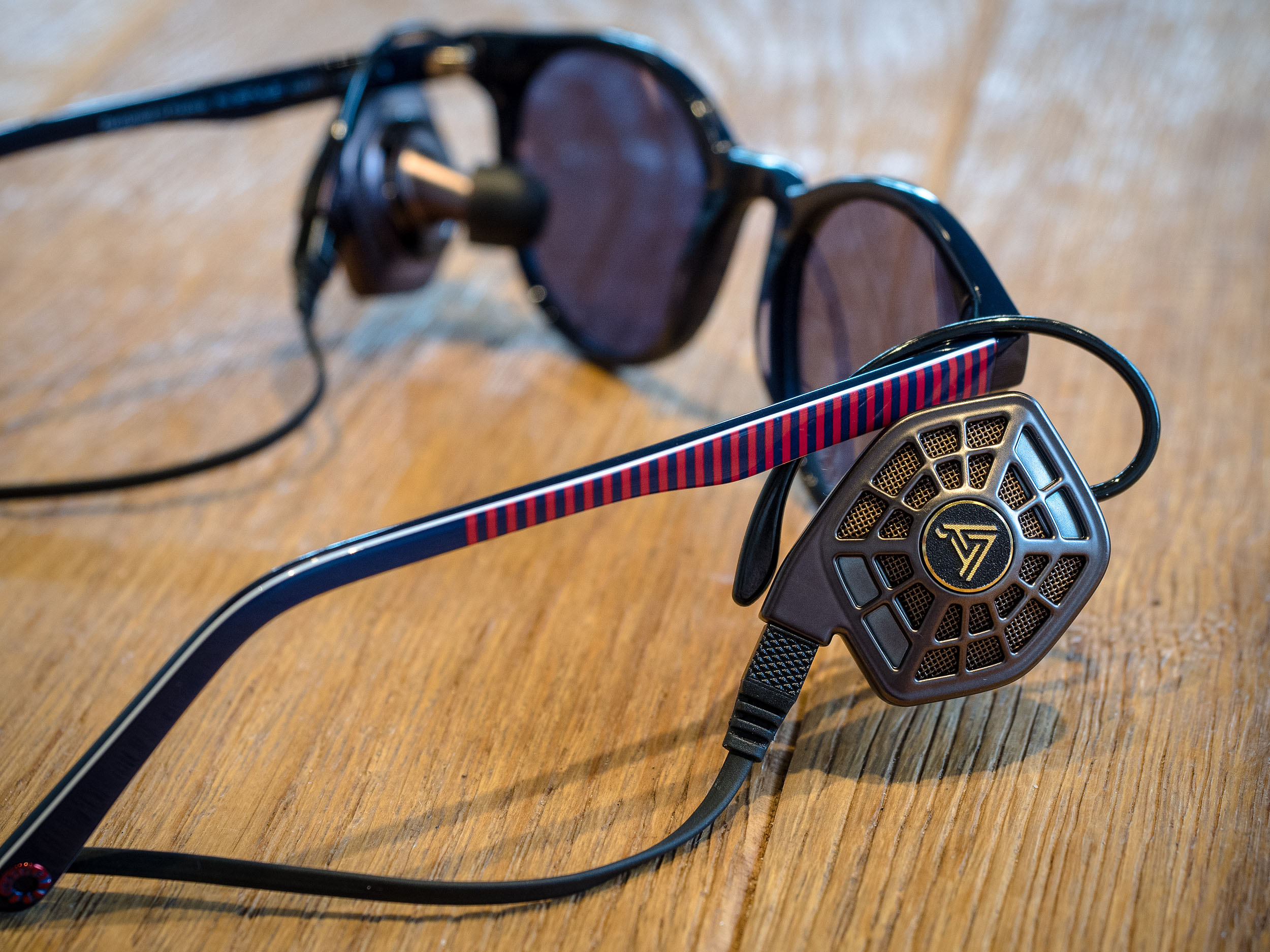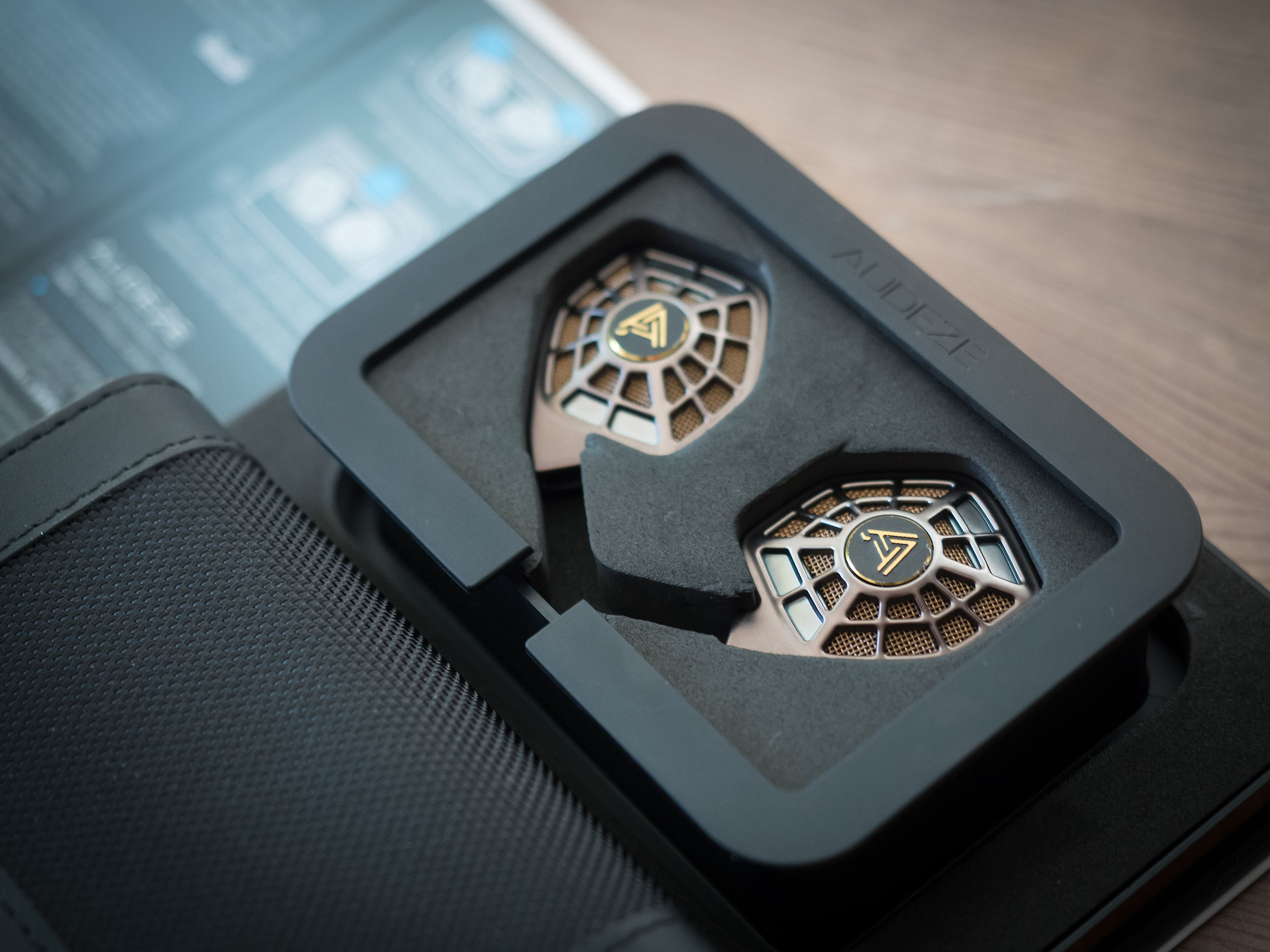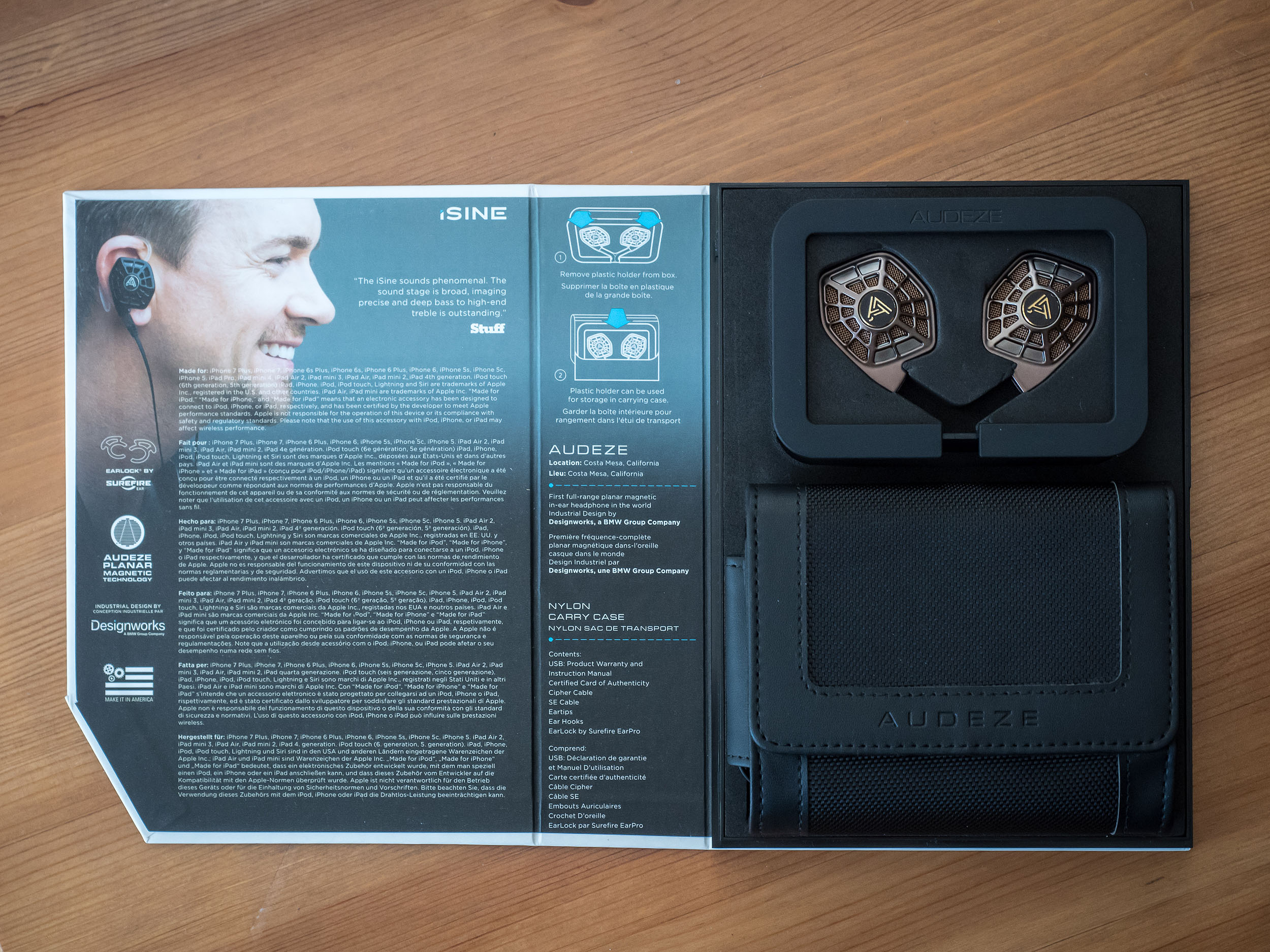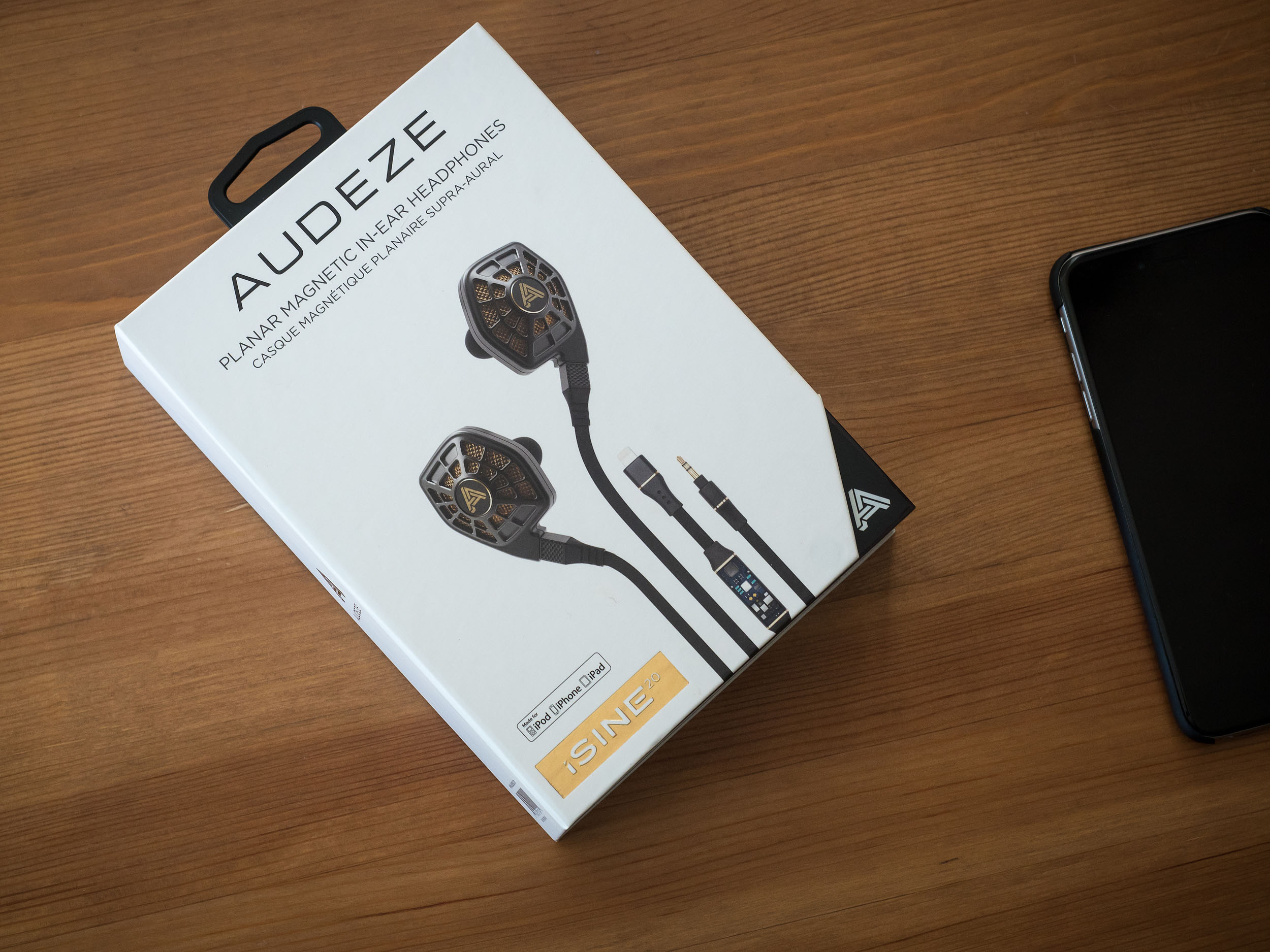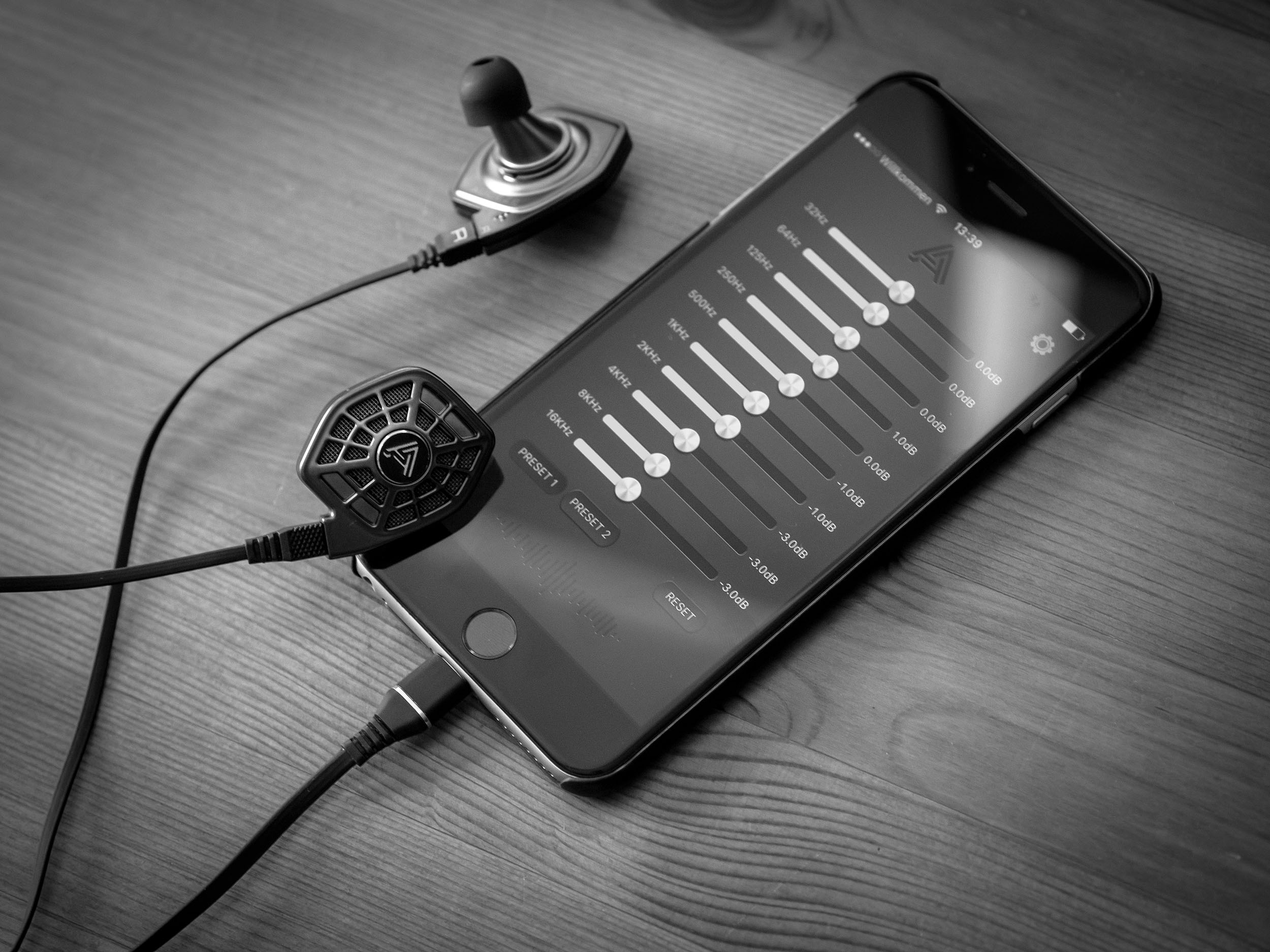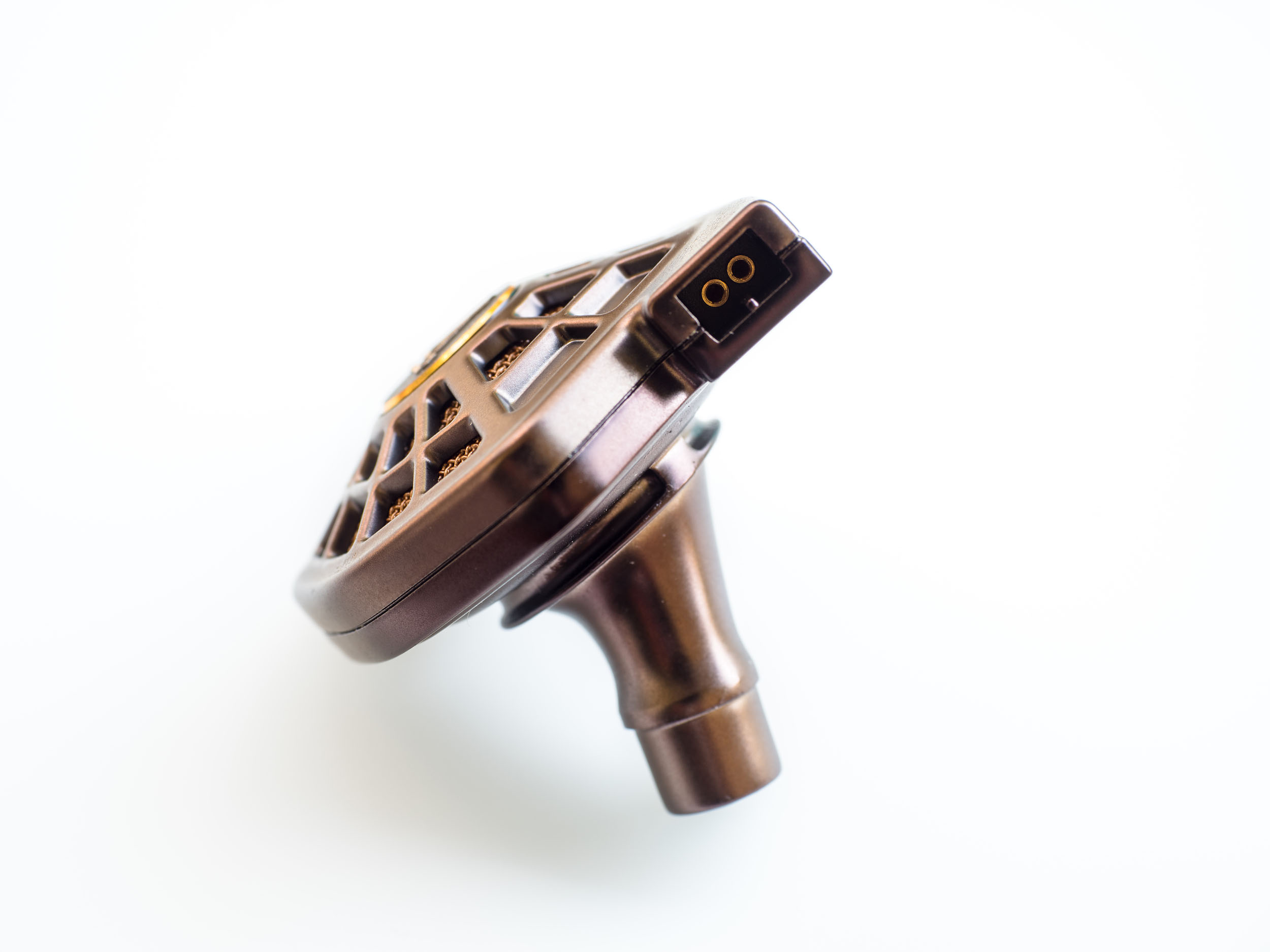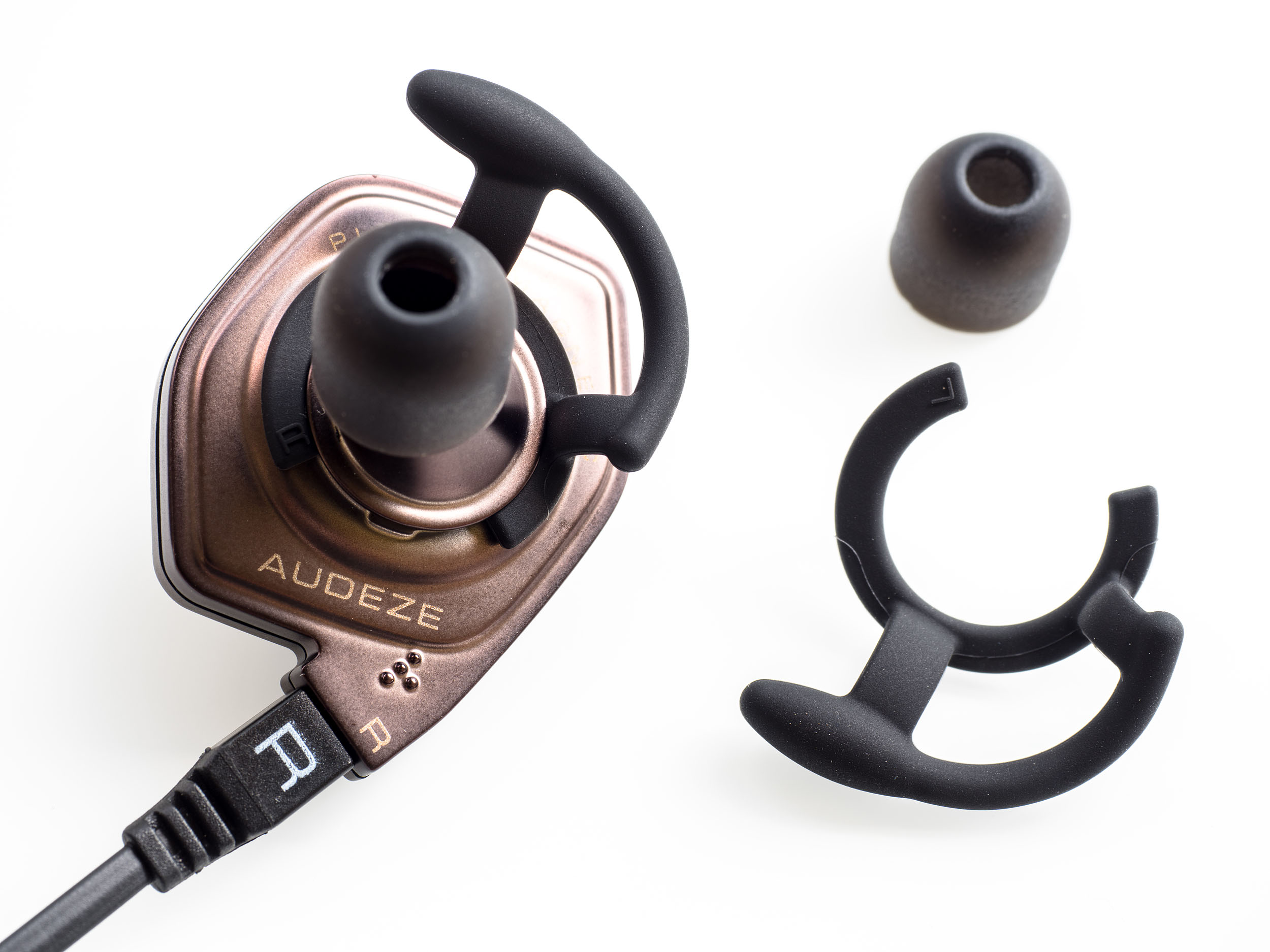 I wonder what the motivation behind the iSine was. Audeze clearly did not want to improve ergonomics, comfort or handling of existing IEMs. It was all about using a magnetostat that is characteristic of the company. Admittedly, the challenge is high and it is impressive that they have taken up this challenge. Also, certain technical strengths cannot be denied. But in the end, what you get with the iSine 20 for approx. 600 € doesn't deserve a purchase recommendation.
The tuning with normal cable is best used for fast metal and hard rock. The bass is fast and tight, and screaming vocals gain authority due to the coloration in the midrange. However, with complex jazz compositions, the advantages are outnumbered by disadvantages. The stage seems big, but instruments are not always in the right position and trumpets or oboes can sometimes not achieve the desired presence in the orchestra.
If you decide to grab the iSine 20 nonetheless, 50 € surcharge for the cipher cable should be attractive. The bright tuning can even be pleasing with high-quality classic recordings; but as soon as the recording offers little headroom, the iSine with iOS become exhausting and strain the ears. Instead of relying on the proprietary cipher lightning solution, I would recommend using an alternative equalizer instead. Users of other operating systems have no other choice anyway. There are plenty of EQ apps available and Audeze's official app does not fully meet the hi-fi requirements in this case.
Audeze has nevertheless succeeded in producing an interesting product. Although my assessment is a bit conservative and the weak points of the iSine outweigh the advantages of the iSine for me, I hope that with the recently released in-ear flagship LCD-i4 Audeze managed to bring the tuning closer to the large LCD series. Should the tuning be pleasing without the help of DSP, the concept of the iSine could become very attractive. As of now, it is but an interesting technology study that only the less hifi-focused geeks are sure to enjoy.
Visit Headflux for the full review: http://headflux.de/audeze-isine-20/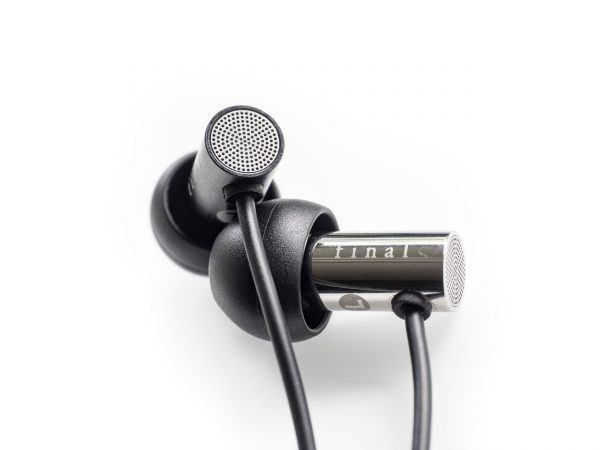 Final E2000 & E3000 Review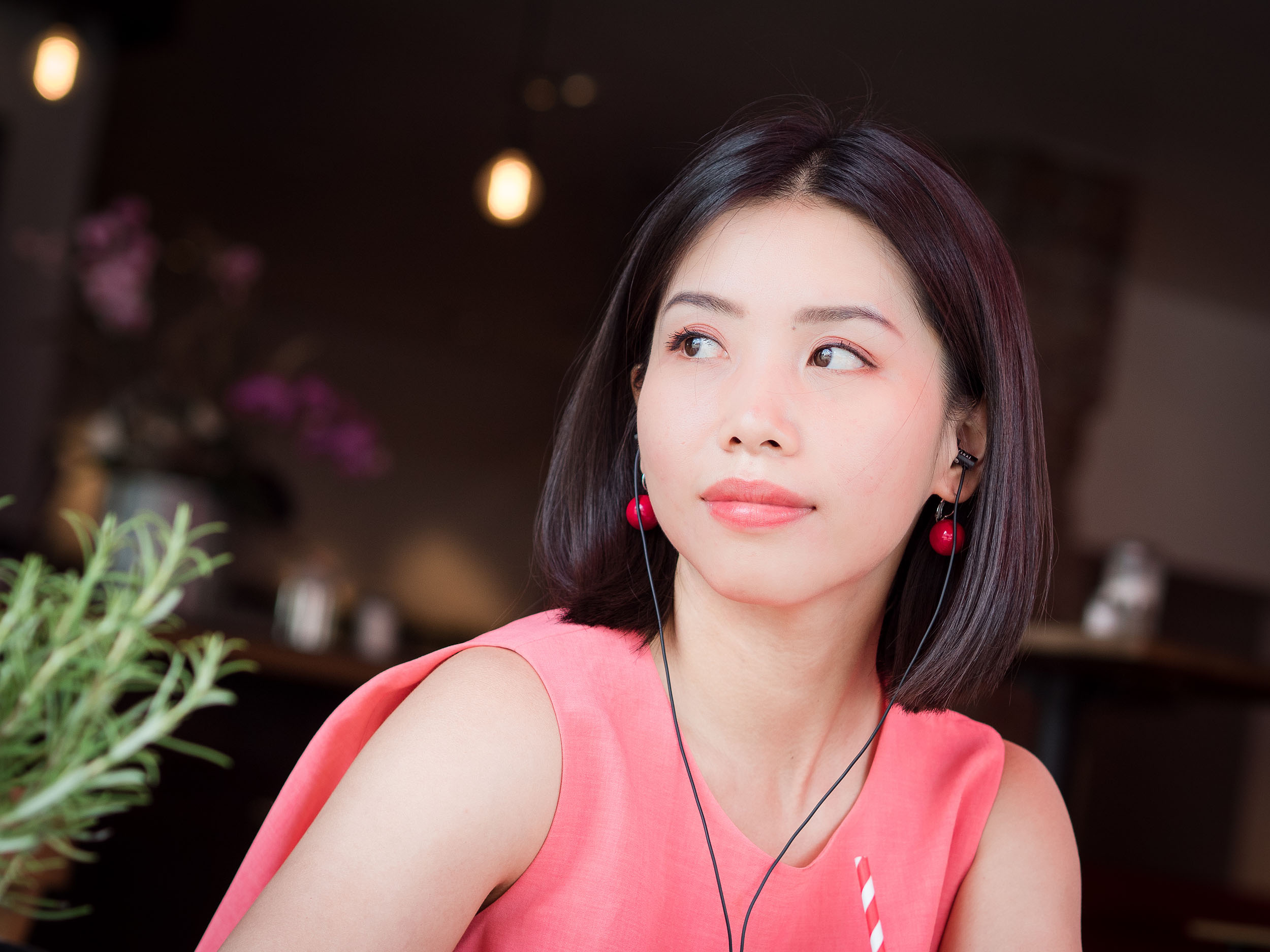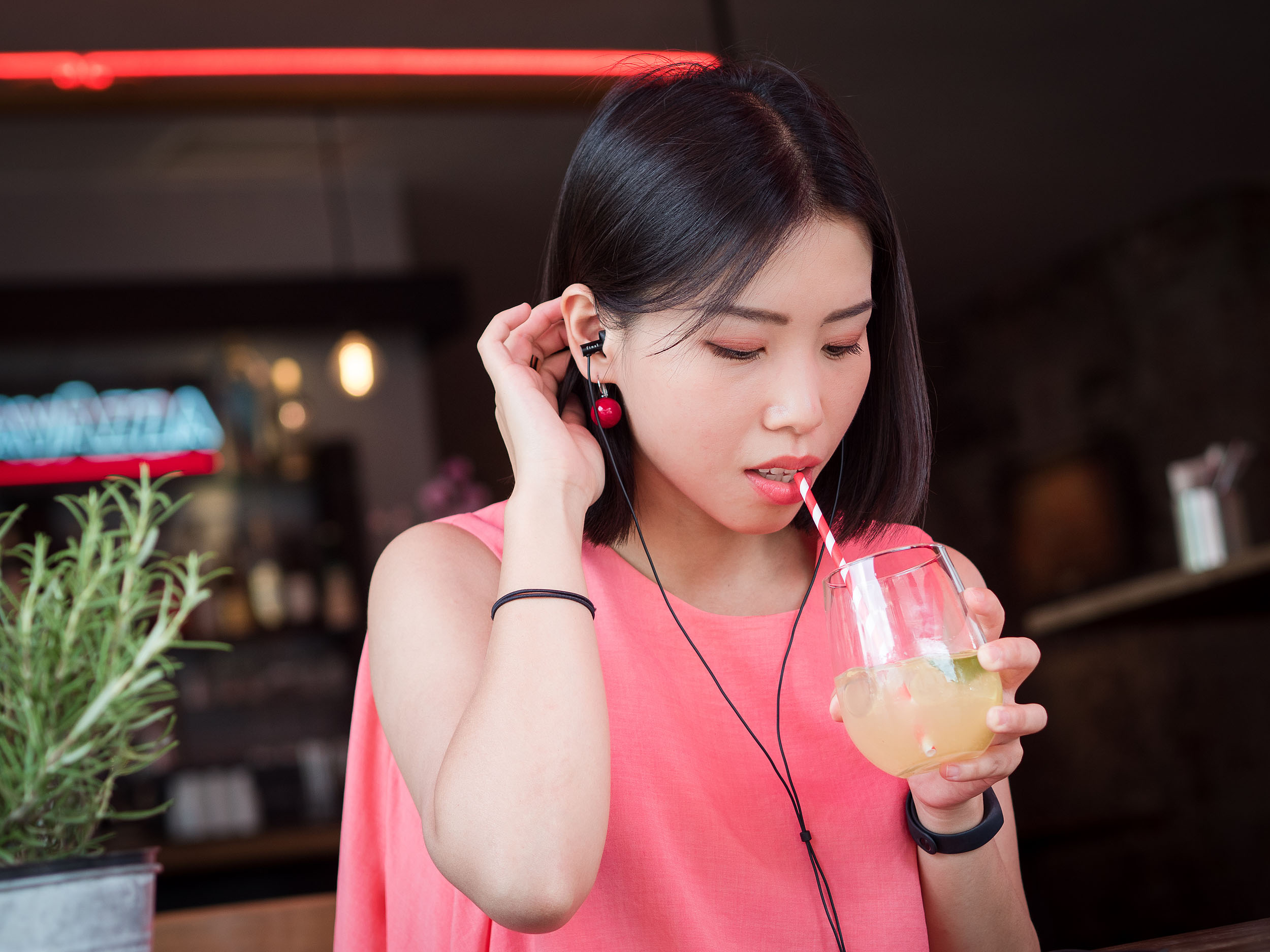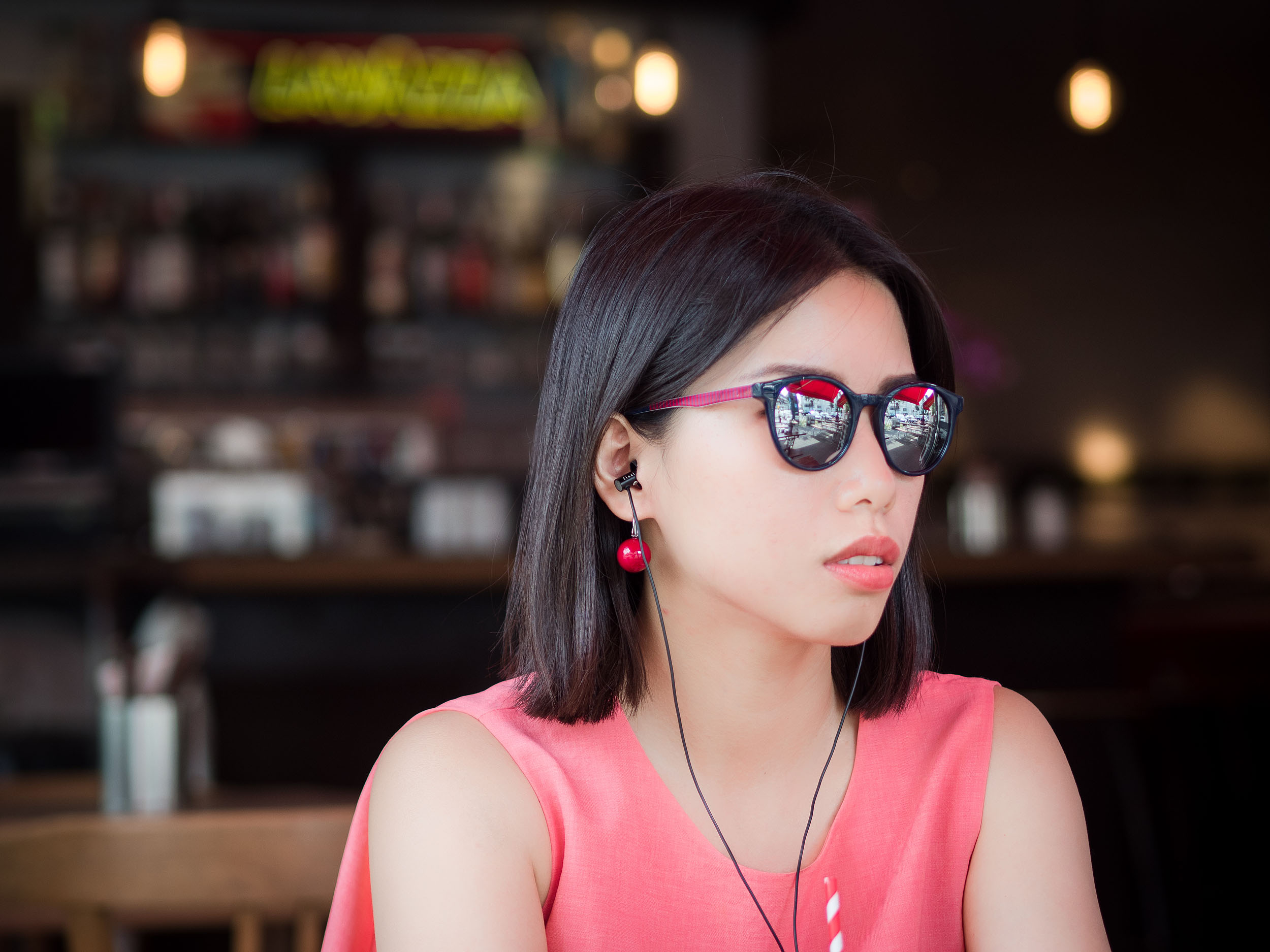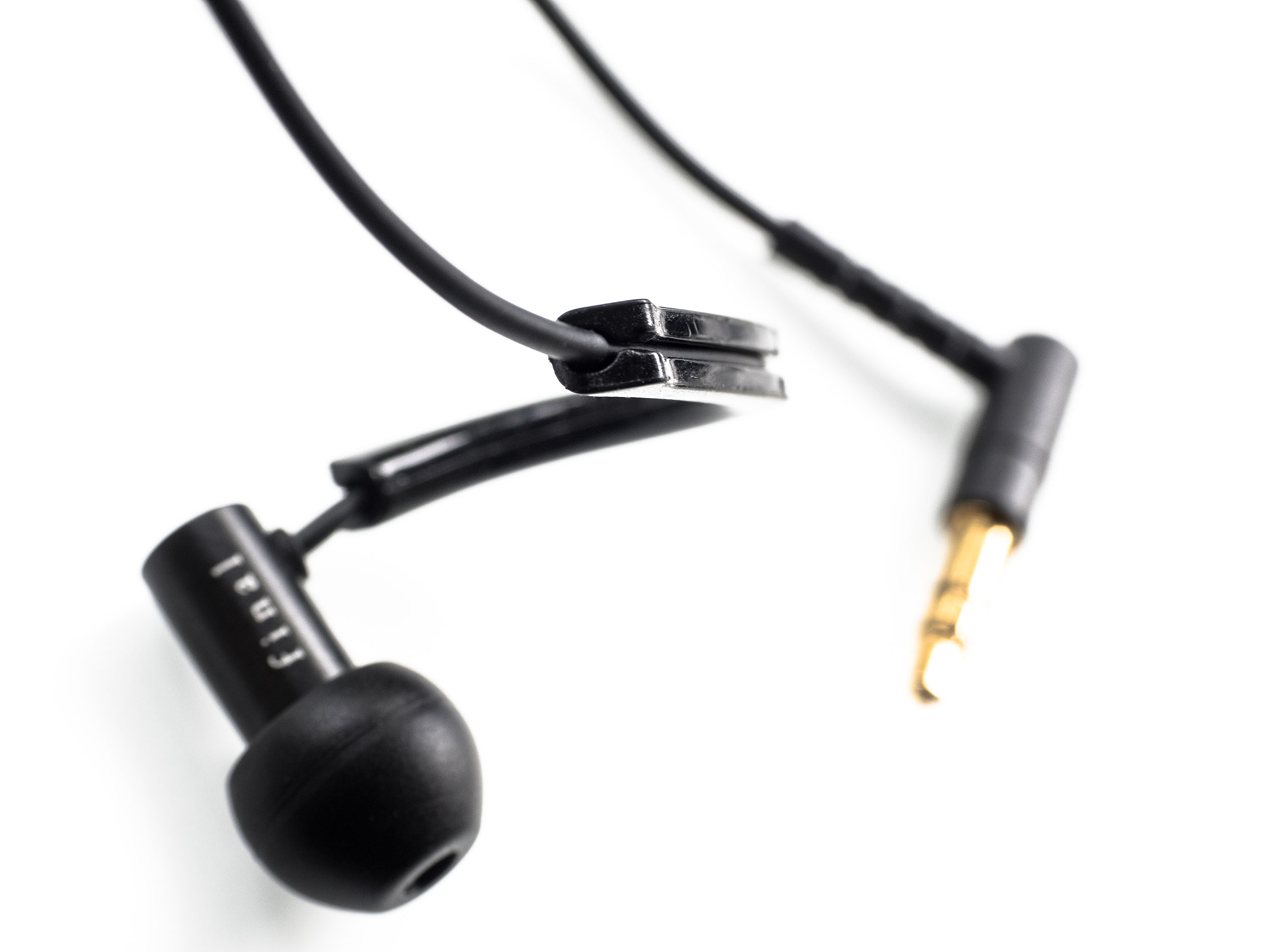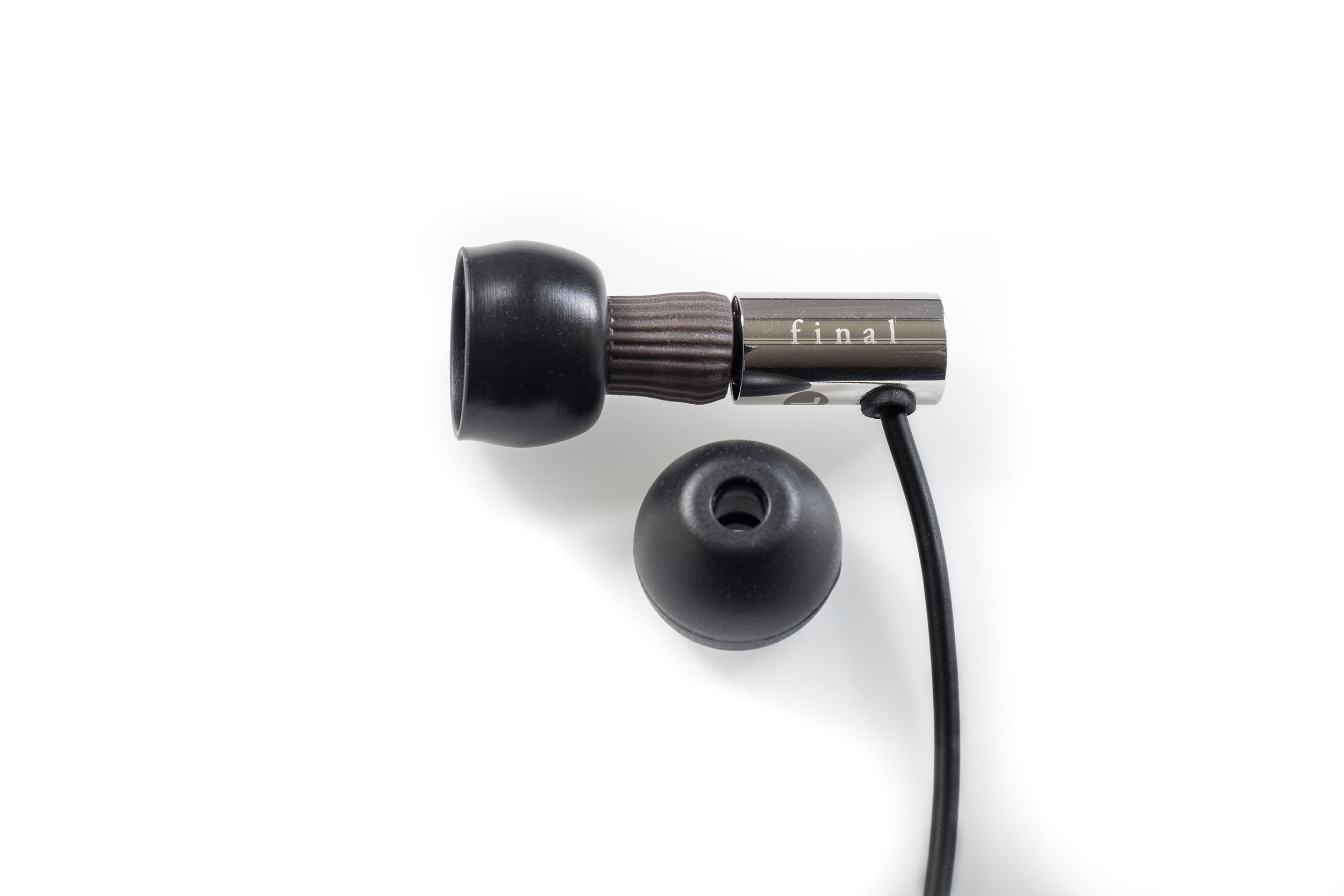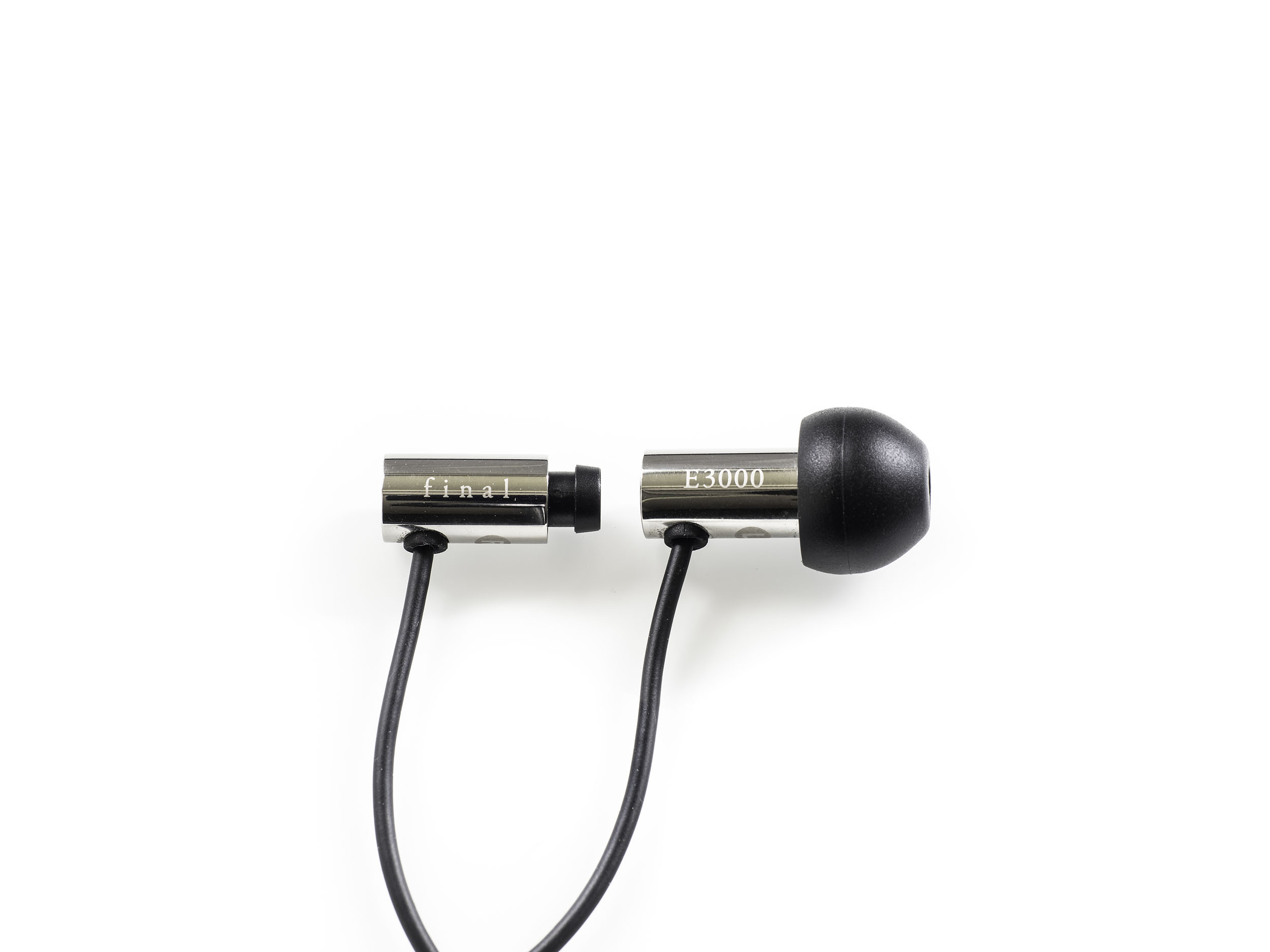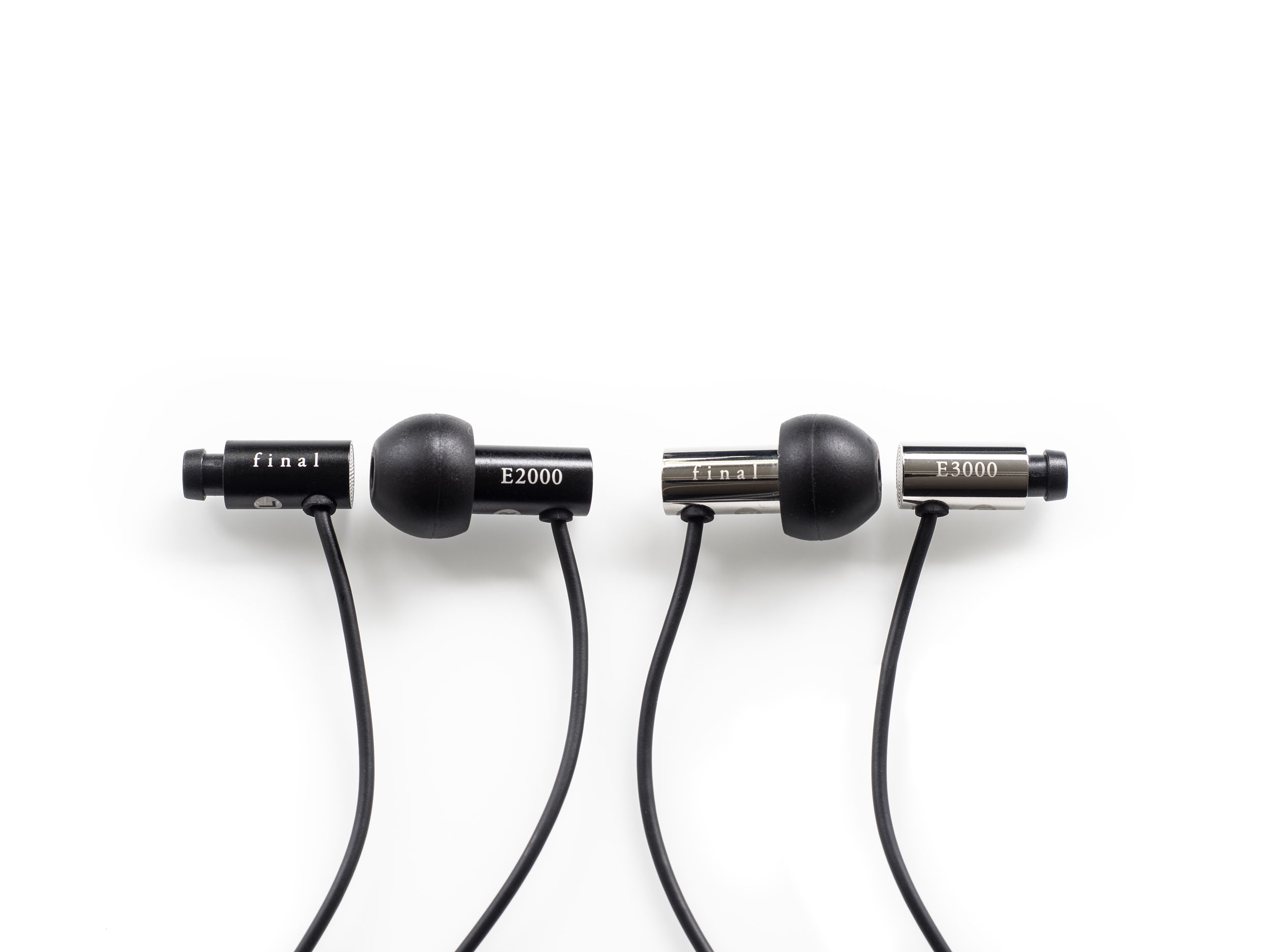 The two new Final E-type IEMs are a pleasant surprise. Both the E2000 and E3000 offer a very attractive package with terrific ear tips and useful ear guides. Apart from lacking a hard case, there is barely any open attack surface. Comfort and build quality are as simple as they are useful.

The difference of E2000 and E3000 mostly lies within the tuning. The tonality of the smaller brothers is very well balanced and they do a terrific job as a backup or portable pair for serious detail aficionados. The warmer E3000 is perhaps even more refined but they will take some time to grow on the listener. Of my hifi friends, I am perhaps the one who least likes a warm signature but I kept grabbing the E3000 more often than I thought. They serve extremely well as a nightly companion on the bed stand.

Final's 6.5mm driver is pretty quick but not enough to punch outside the sub-100 $ price category. The vented design helps a lot in this regard but it also means that the isolation is below average for an IEM. The E3000 use this as an advantage for a big soundstage. Ultimately I do think that the E2000 is even more attractive for the price.
Read the full review on Headfonics: https://headfonics.com/2017/08/the-e-series-by-final/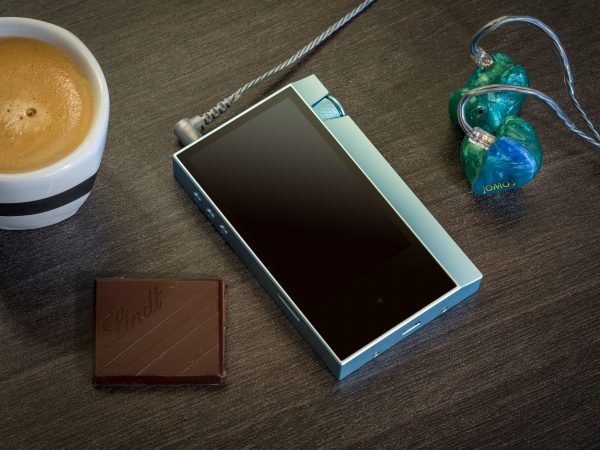 Astell&Kern AK70 Review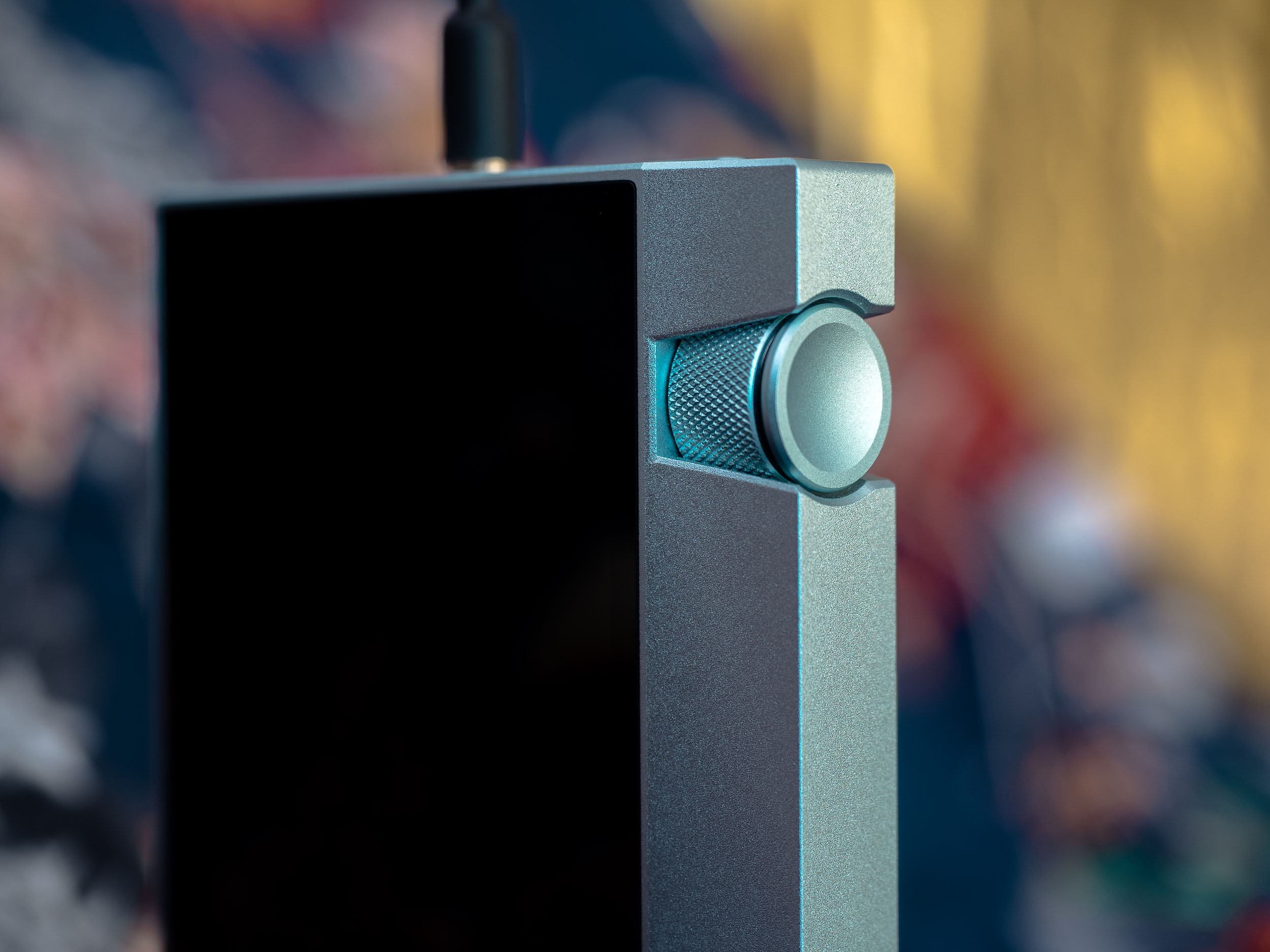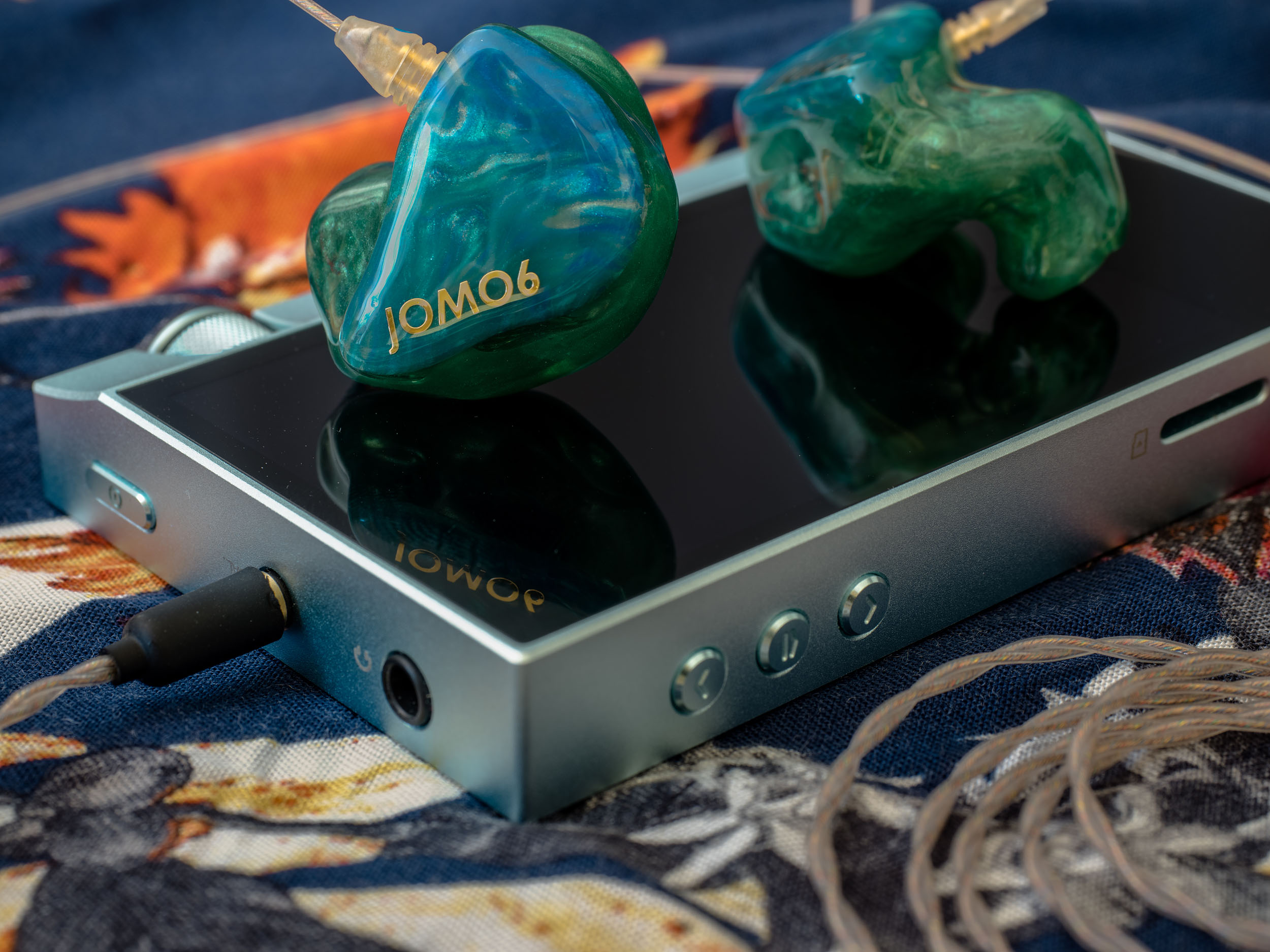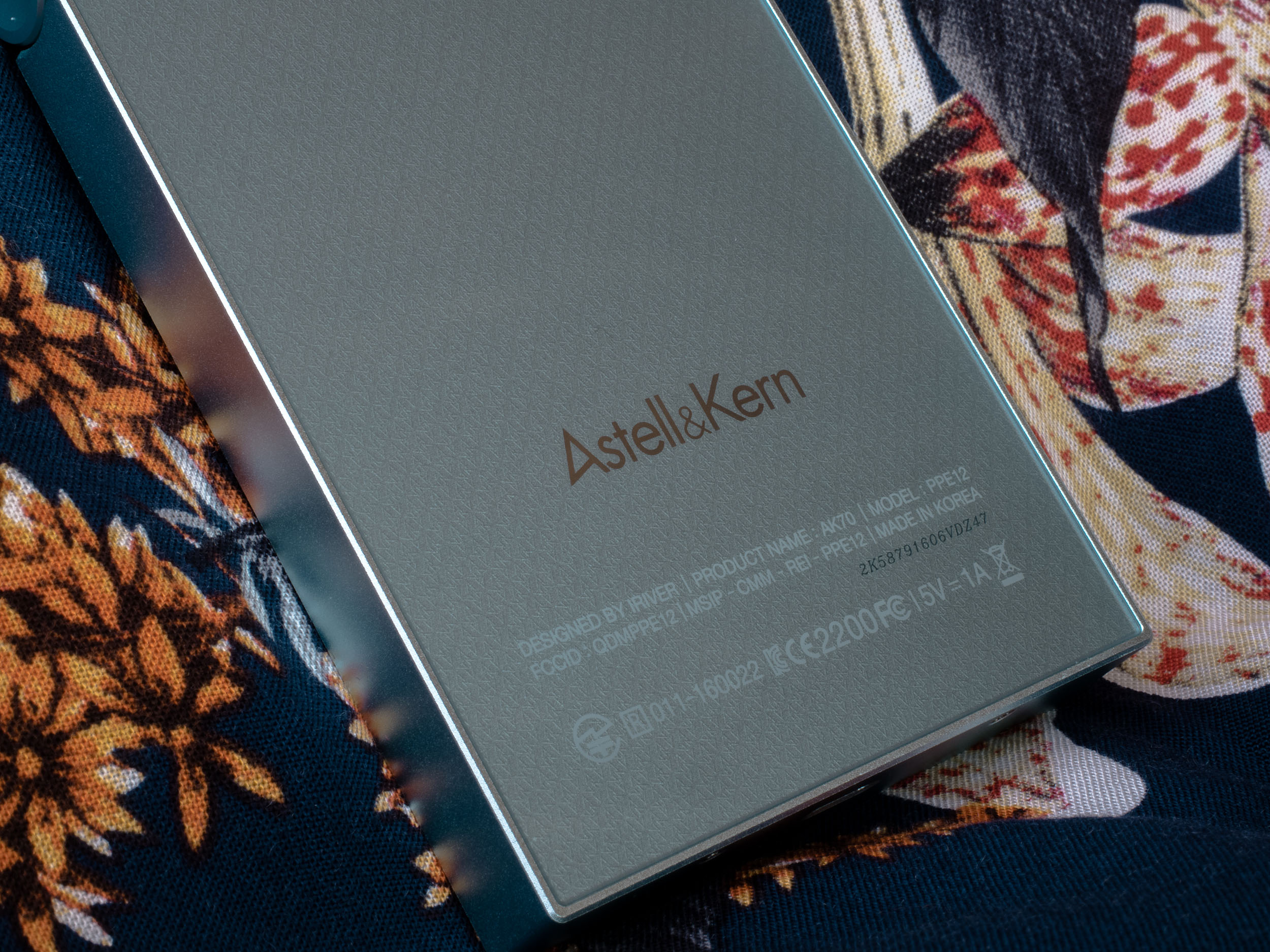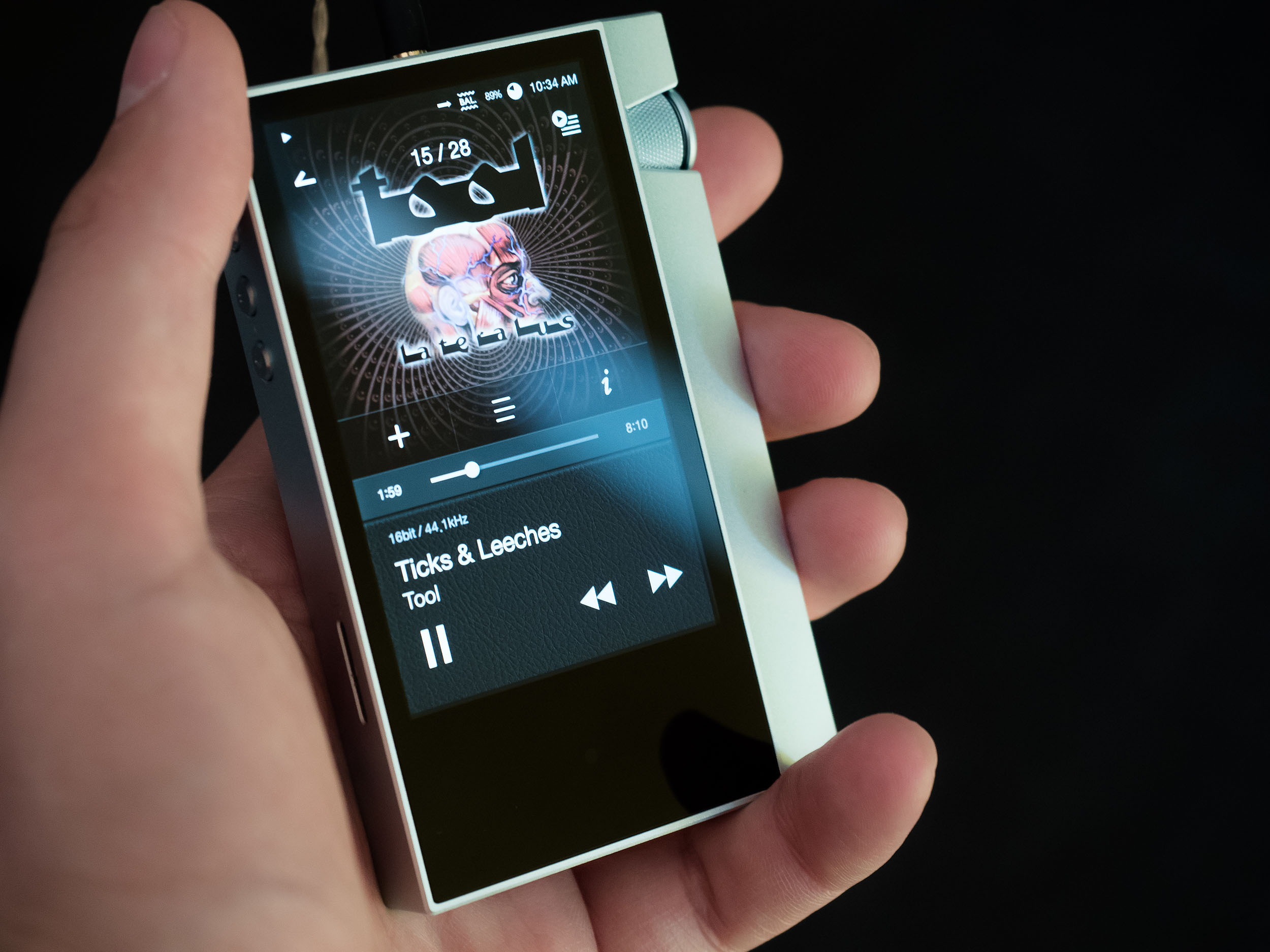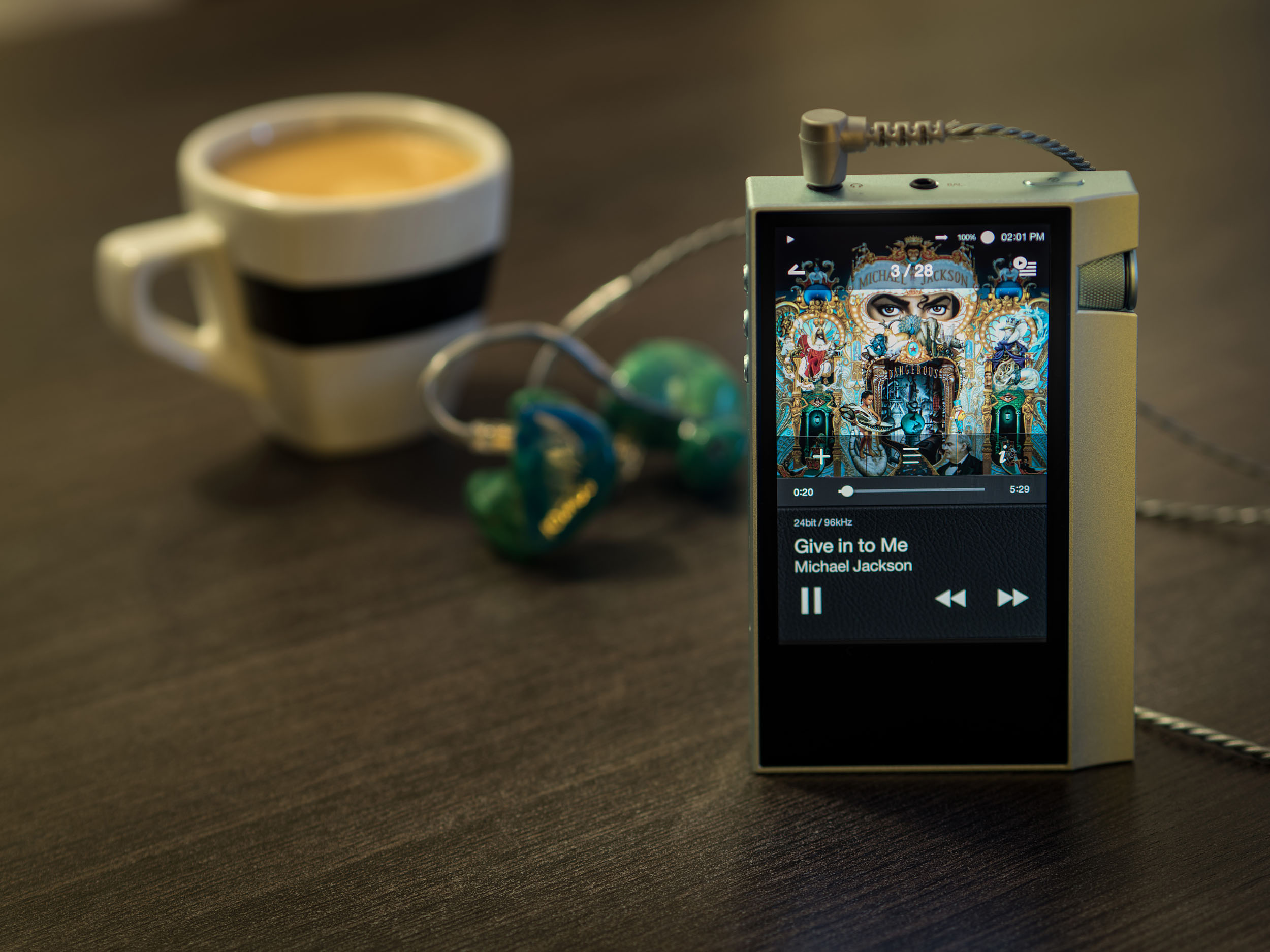 Not surprisingly, the AK70 is less oriented towards technical nerds, but rather tries to deliver an attractive overall package for the hifi enthusiast. The buzzwords are all there: HD, Hi-Res, DSD with up to 128x CD resolution, etc. However, the actual sound improvement is negligible compared to some of the better iDevices – provided you can do without HD. But the sound is a bit brighter and more neutral. It is also a nice handy device, which has a useful USB-DAC function.
I would wish the device would be a little bit quicker for menu navigation and the output impedance could have been lower. Then it would be easier for me to make a purchase recommendation. Now my recommendation is limited to: "My smartphone is not loud enough and apart from good sound, design is very important to me." If you have 600 € to spare, then don't let my impression be in your way!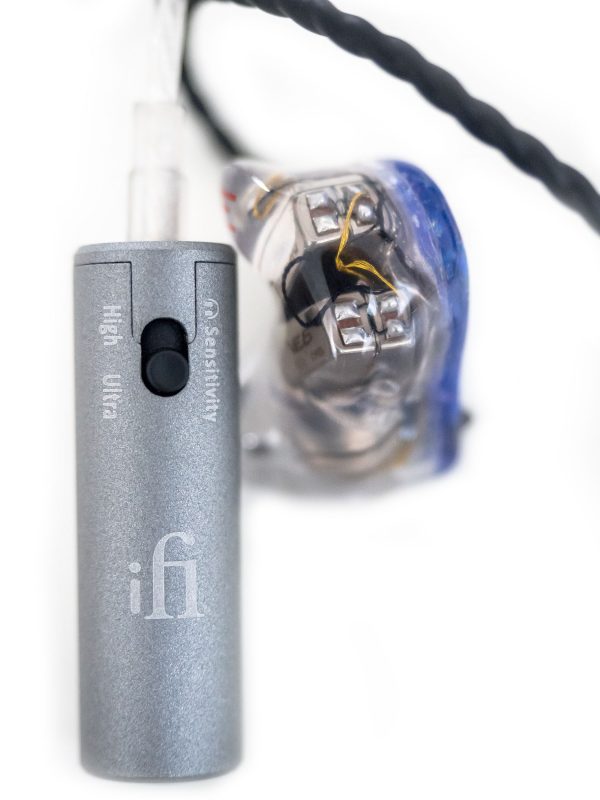 iFi Audio iEMatch Review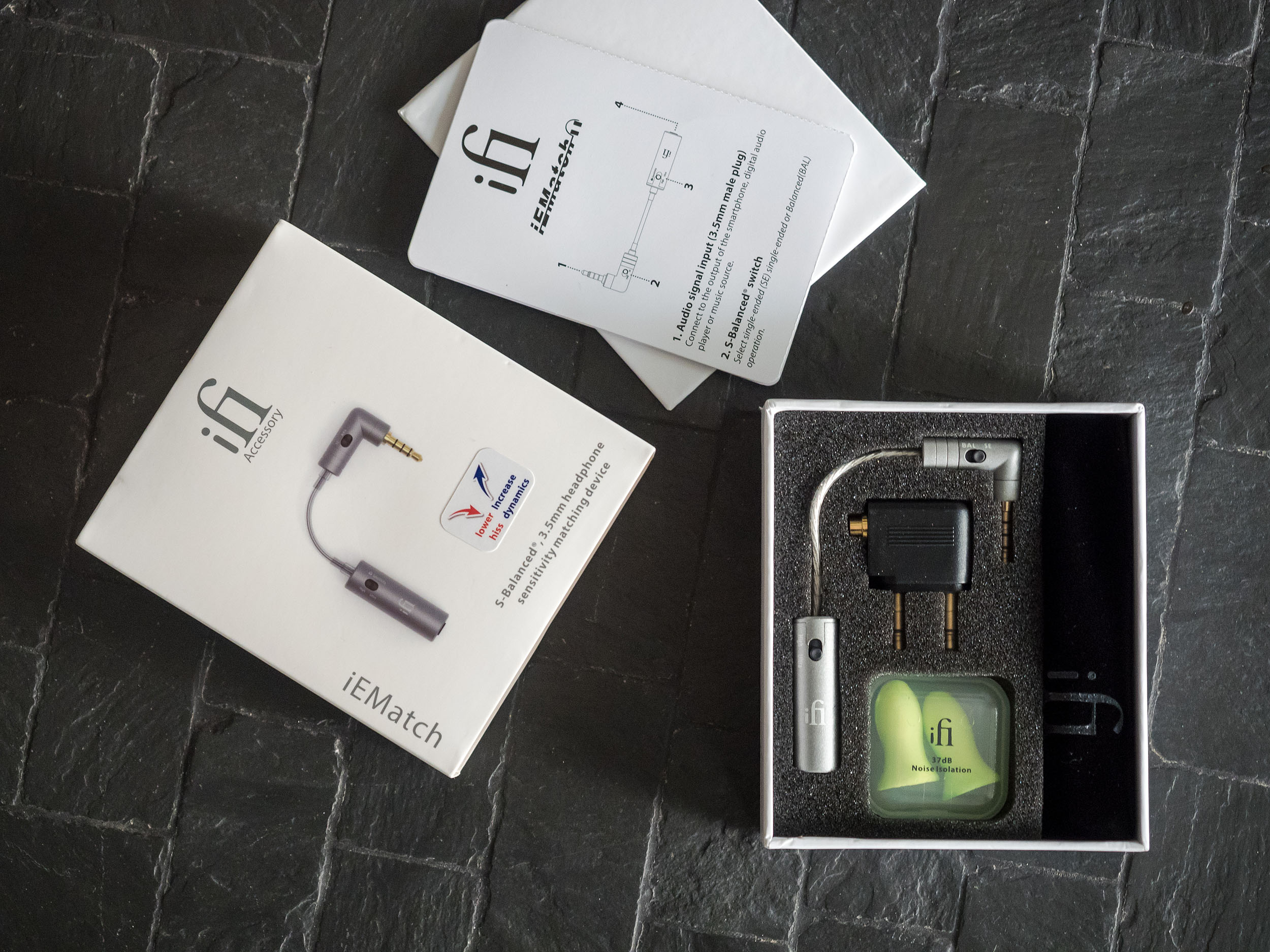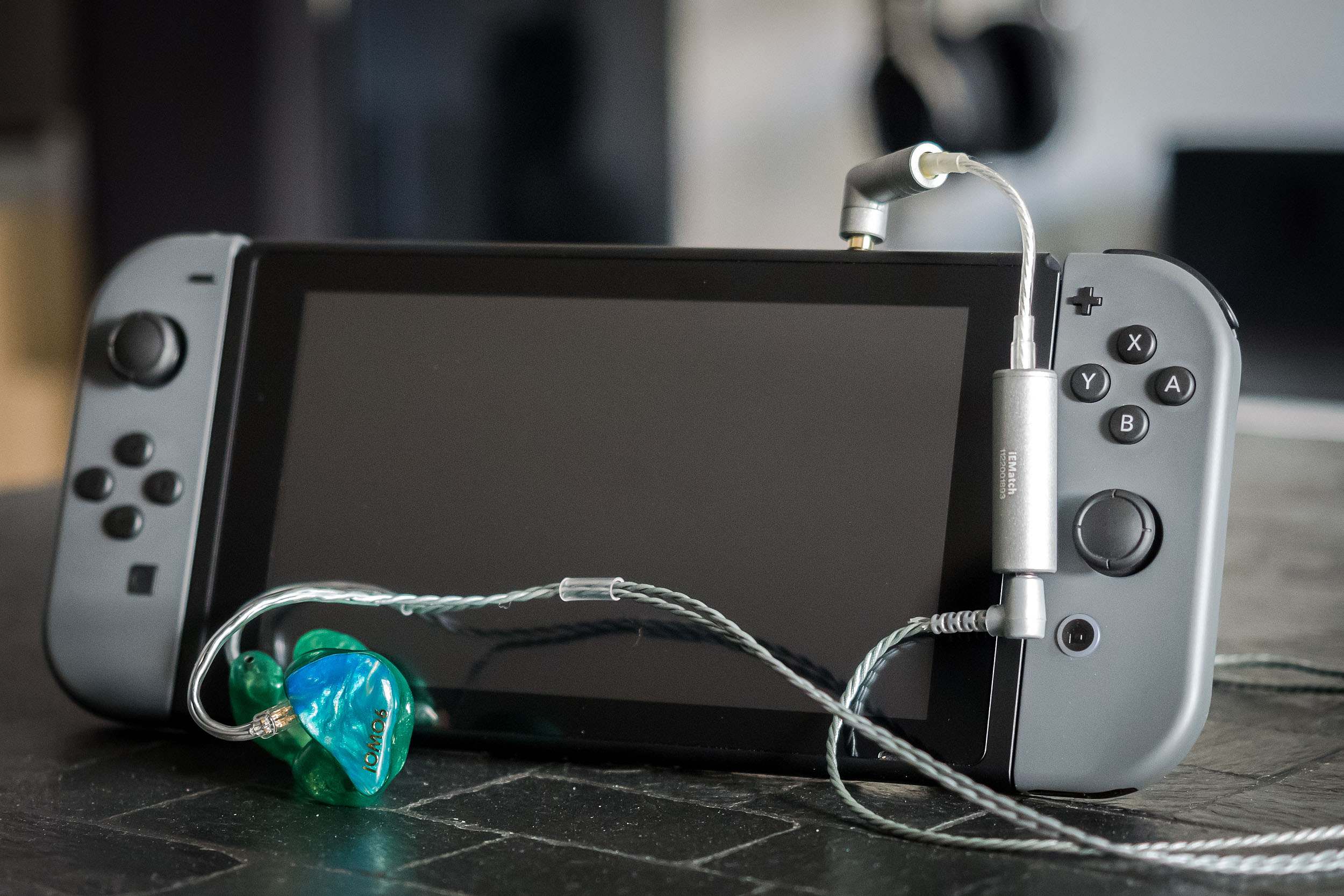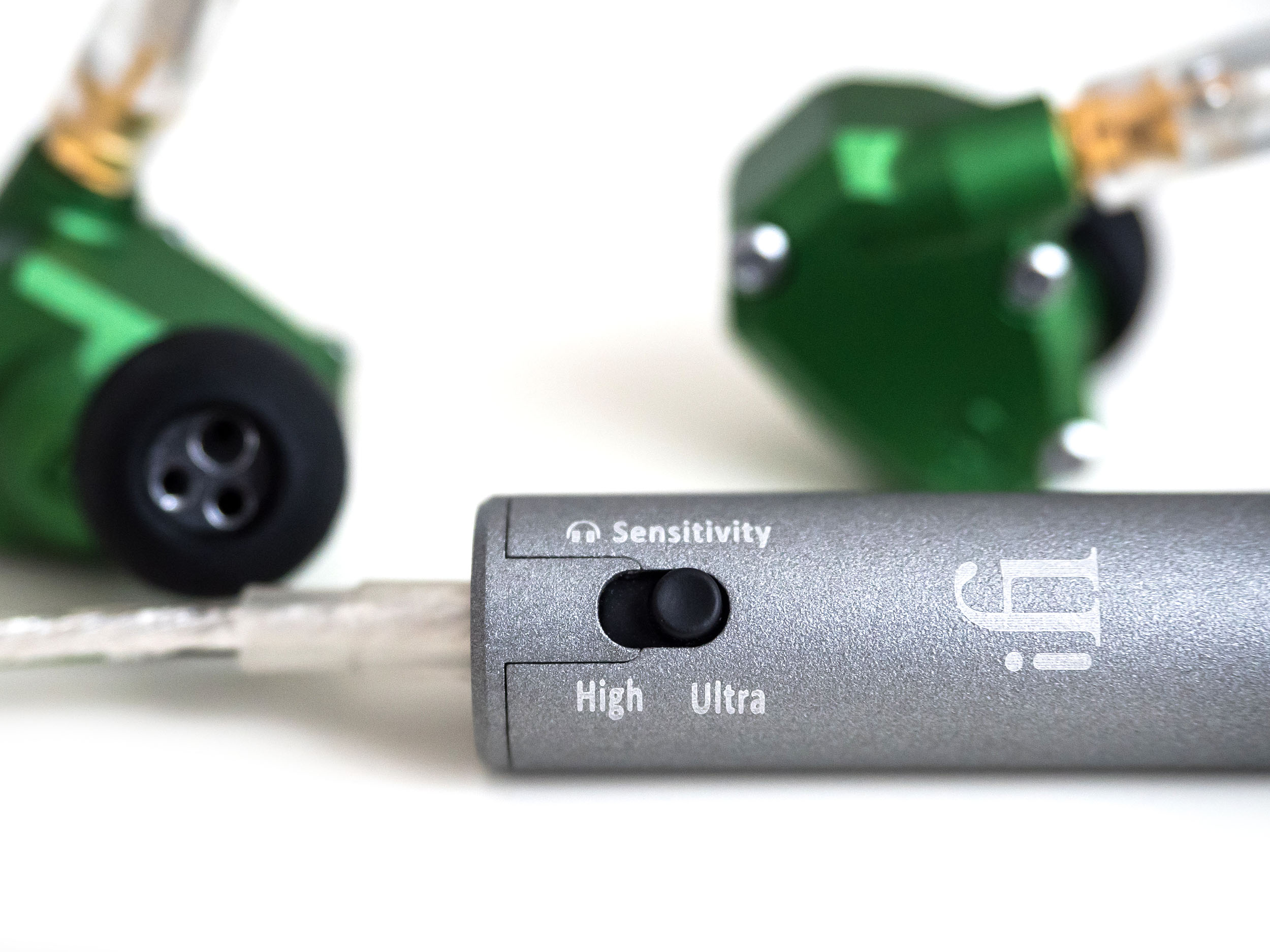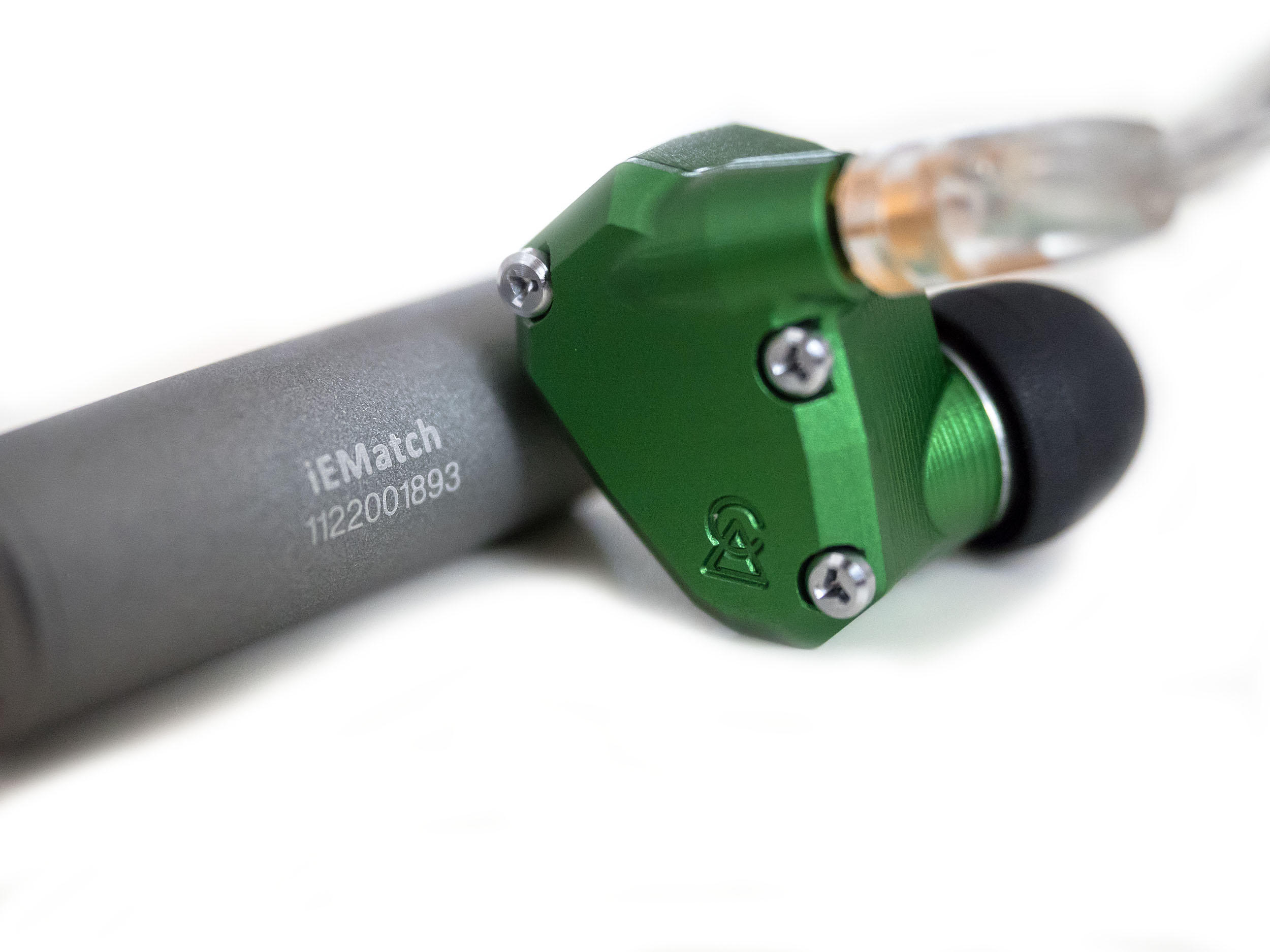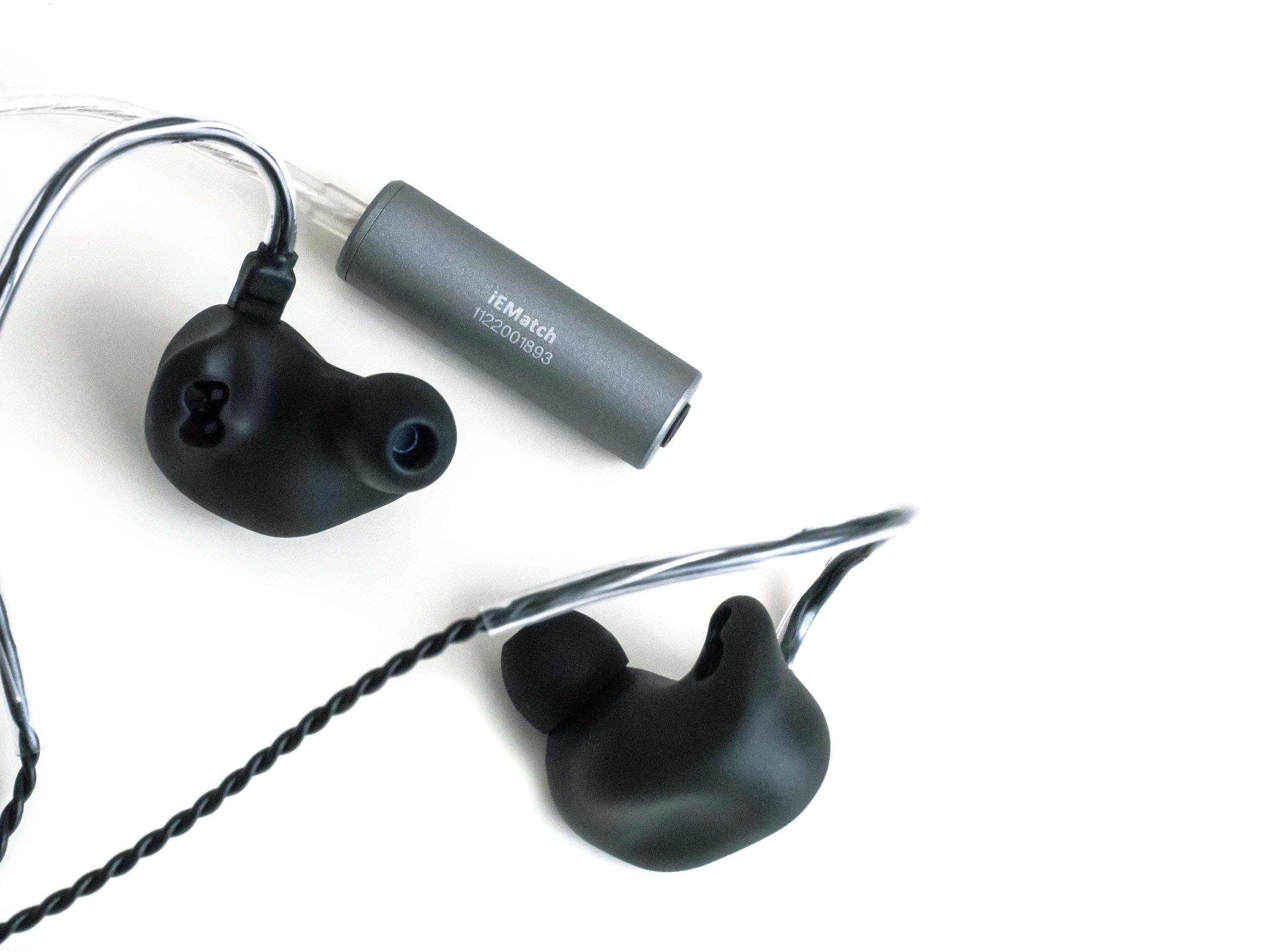 In my testing, the iEMatch was a huge improvement in everyday use. I mostly use in-ears and most of my headphones are very efficient, too. Paired with the normal headphone output of the iPhone (R.I.P.), improvements were very noticeable and highly appreciated. Almost even more so with desktop amps that feature an analog volume control, like the Objective O2.

There are really no drawbacks unless your habit is to listen to music at very loud volumes and your headphones aren't very sensitive. Very demanding users might be bummed that the little iFi won't reach below 1 Ω OI, but then again this will probably be easy to accept for a clean and less hissy output. Andromeda users might want to try the ultra setting for arguably better tonality.

In the end, the iEMatch is only a small gadget. A small accessory. A cheap one, considering the investments we usually bring up for this hobby. This is a dead easy recommendation and I am sure it will find a safe place in your IEM case!
Head on over to Headfonics for the full review: https://headfonics.com/2017/05/the-iematch-by-ifi-audio/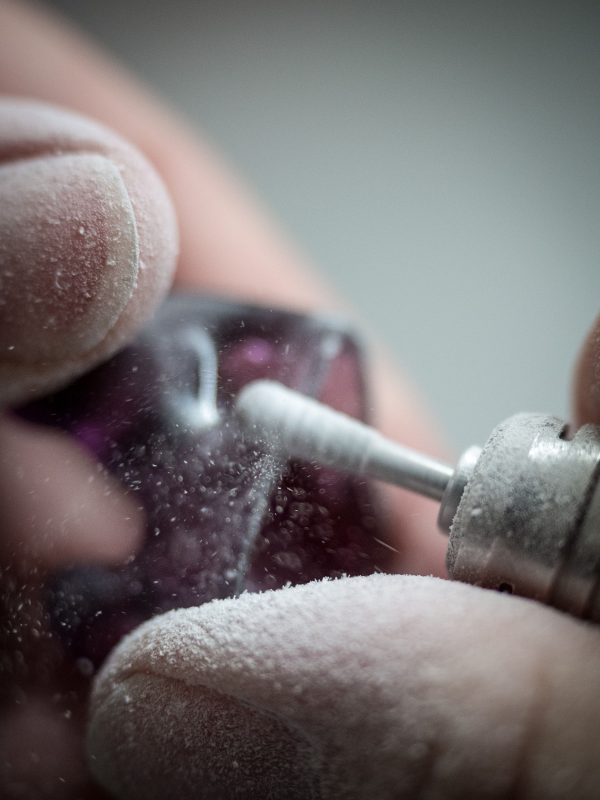 How to build a Custom IEM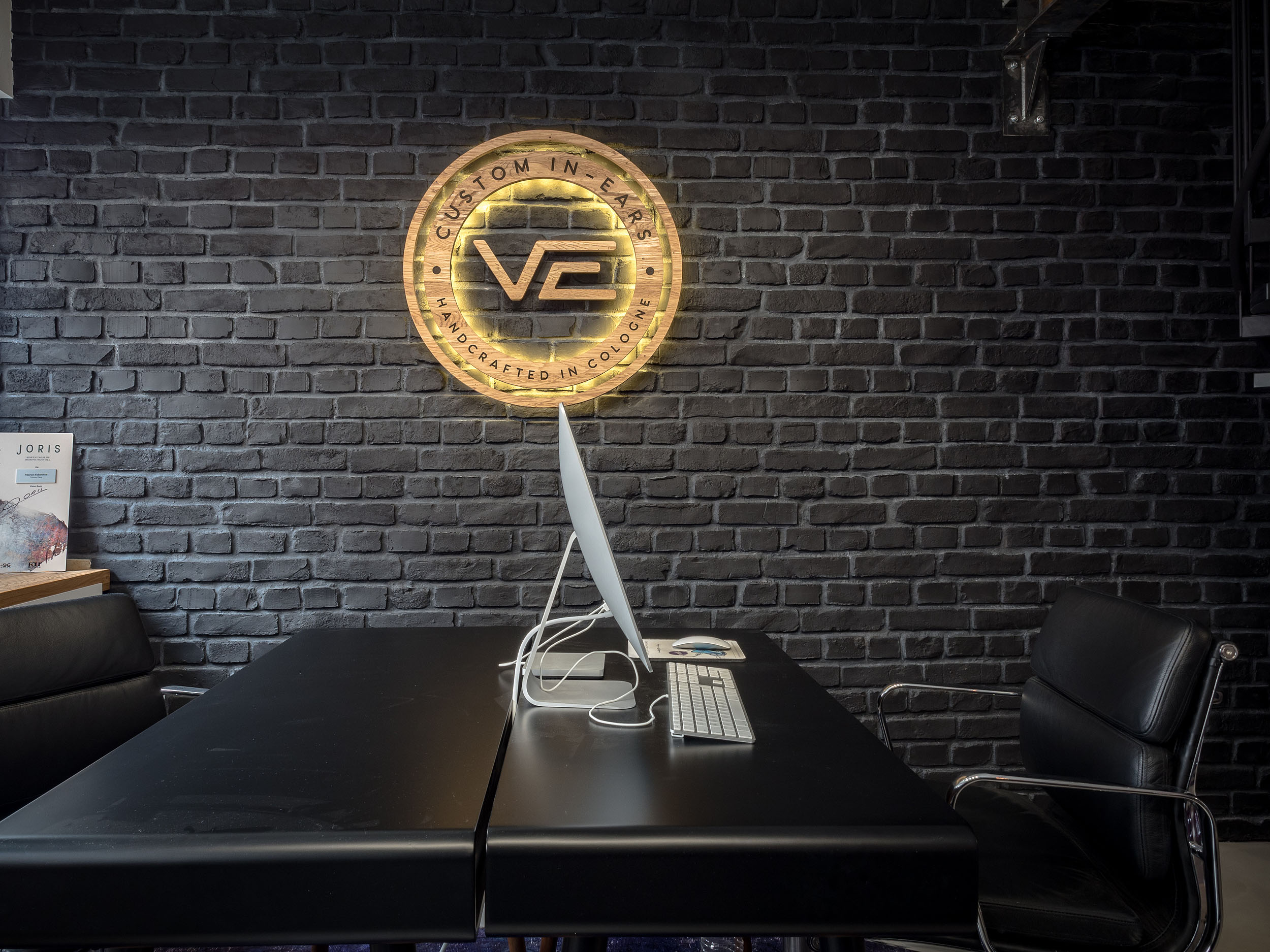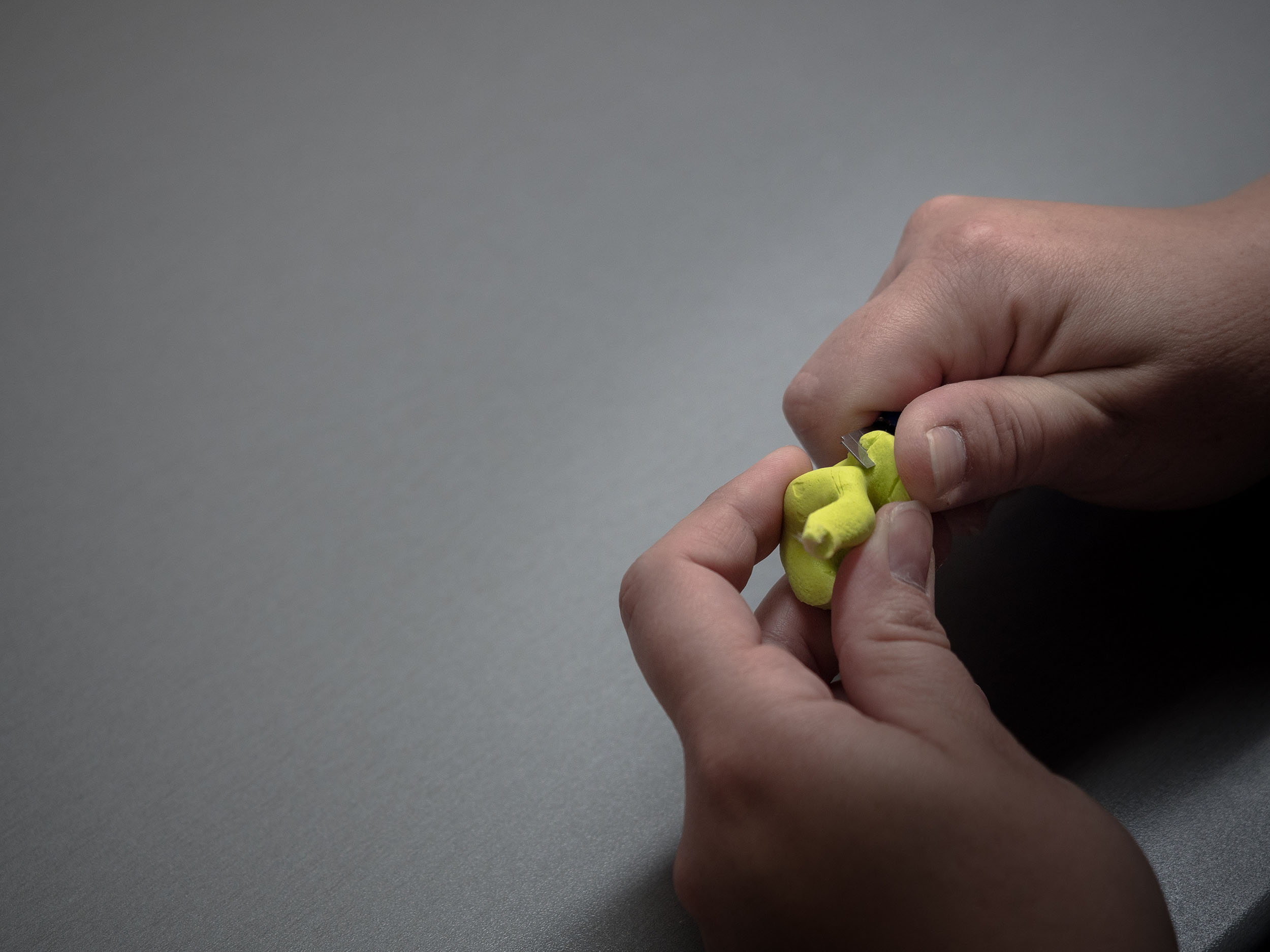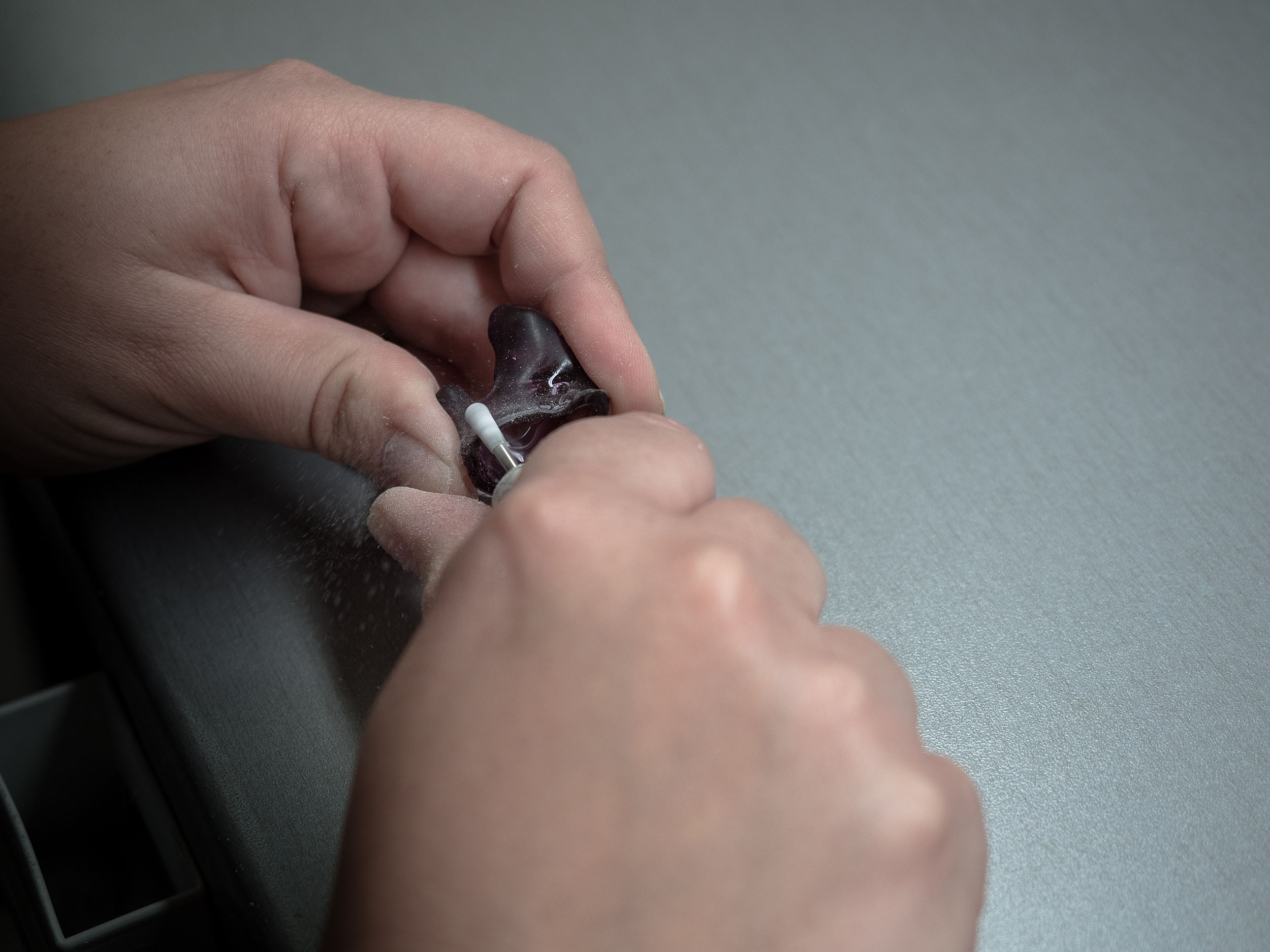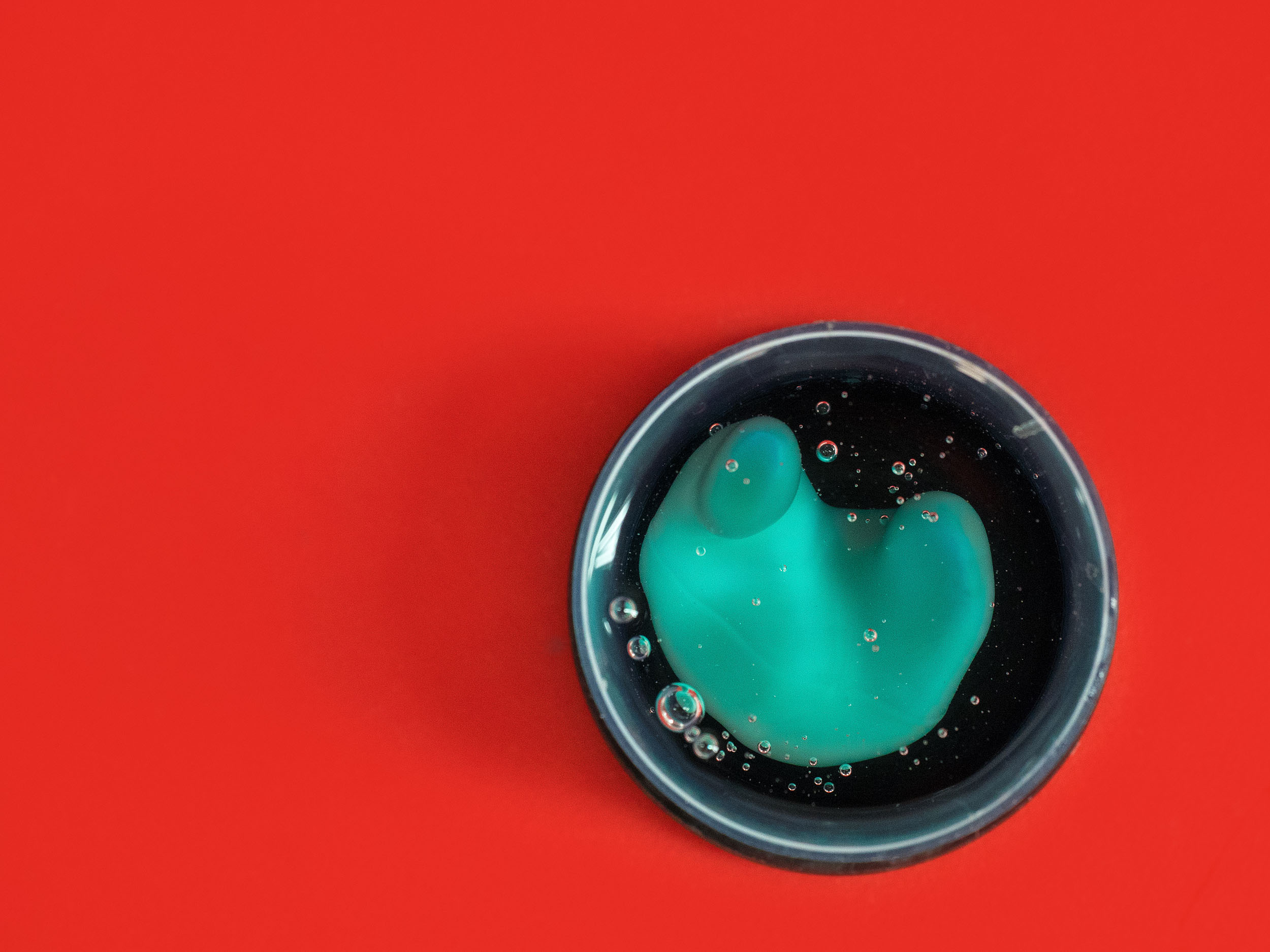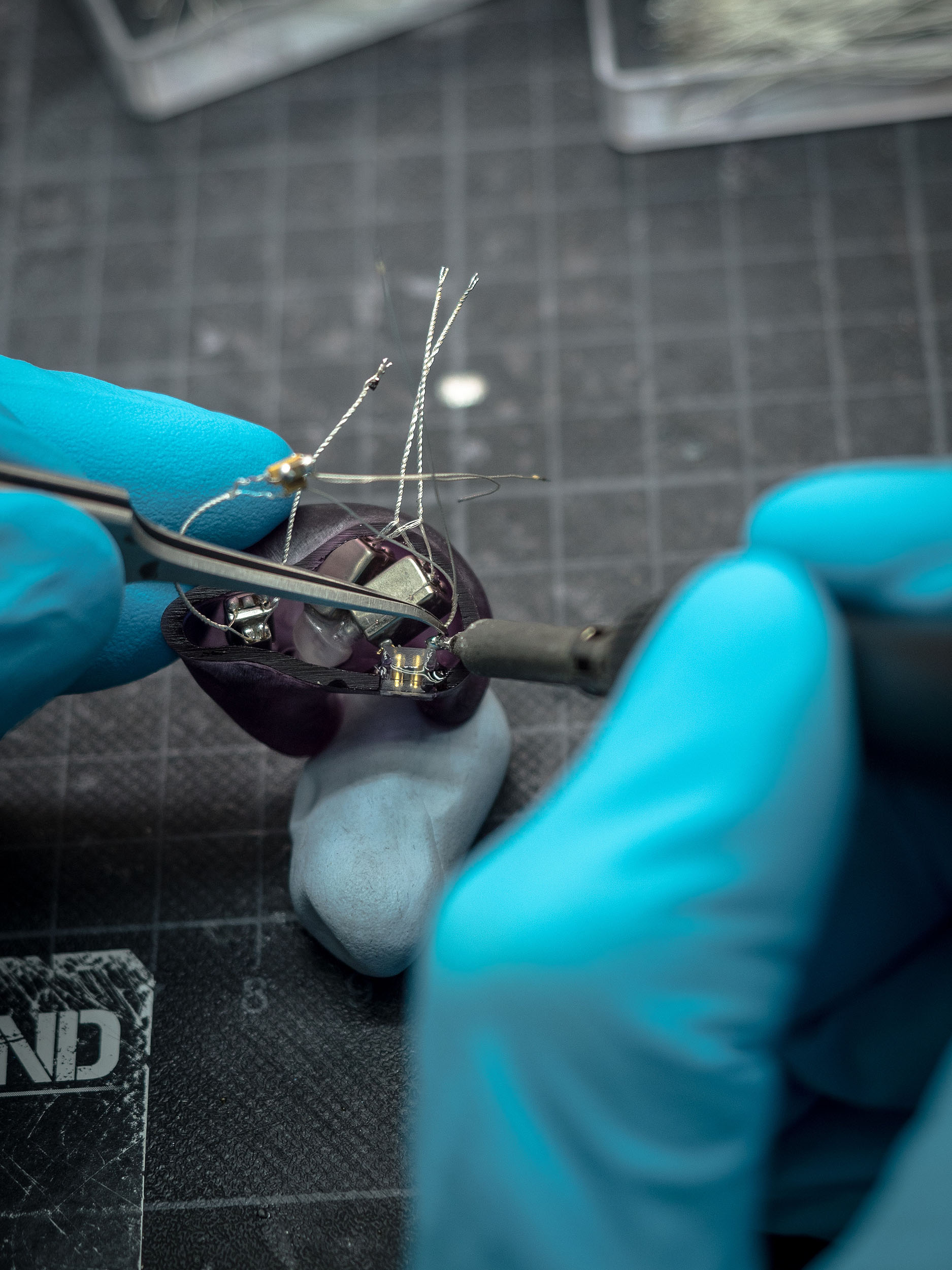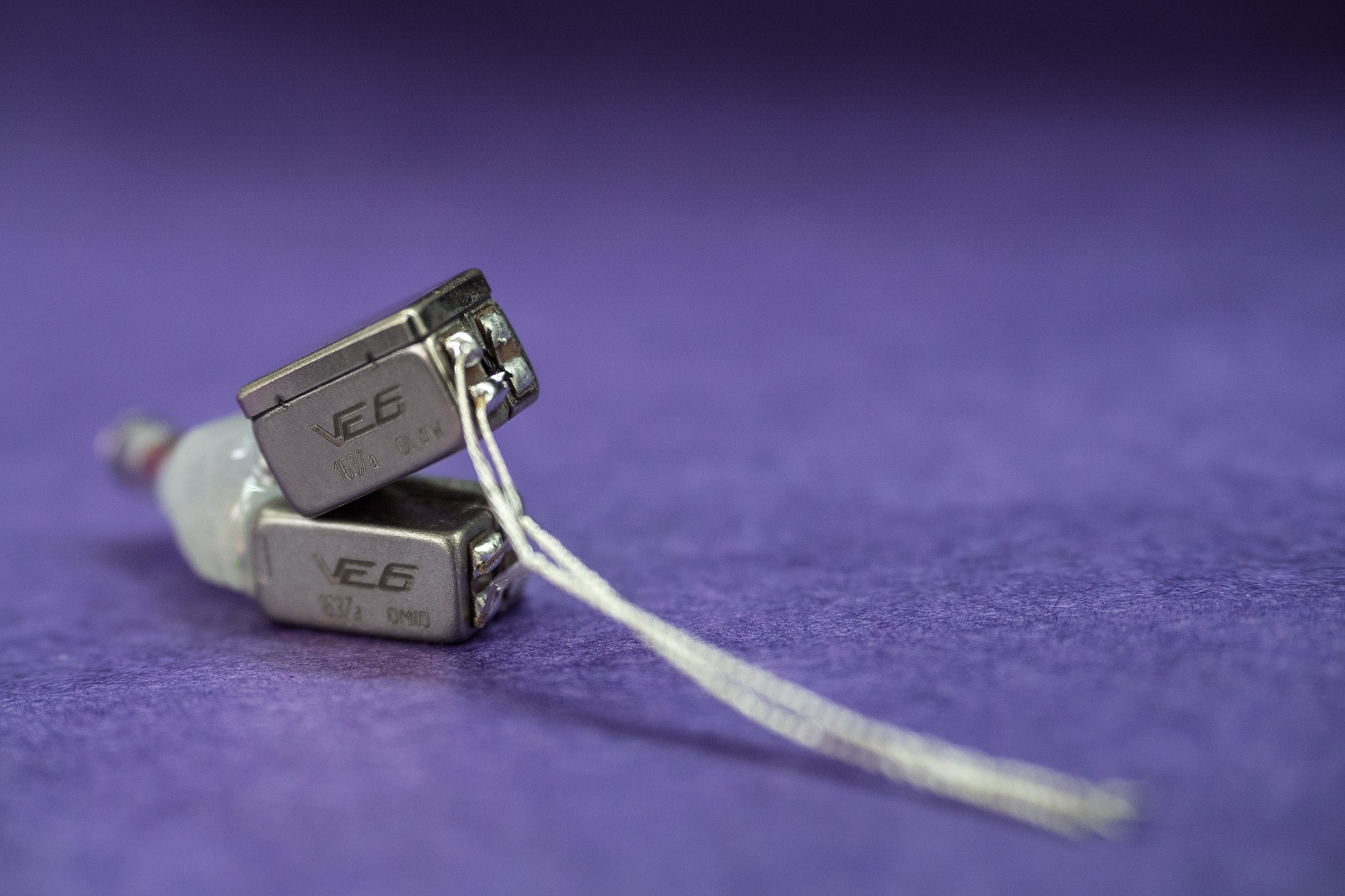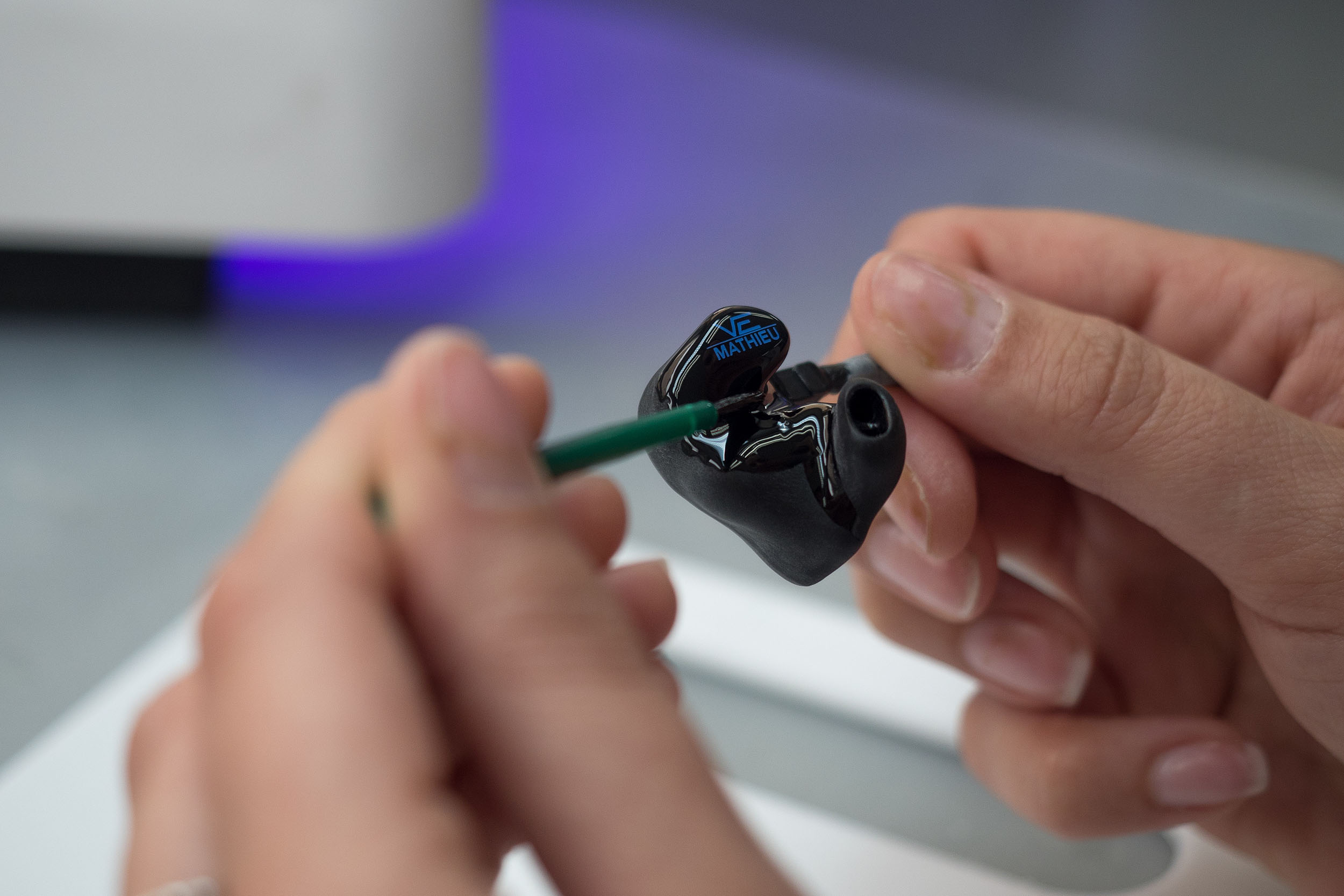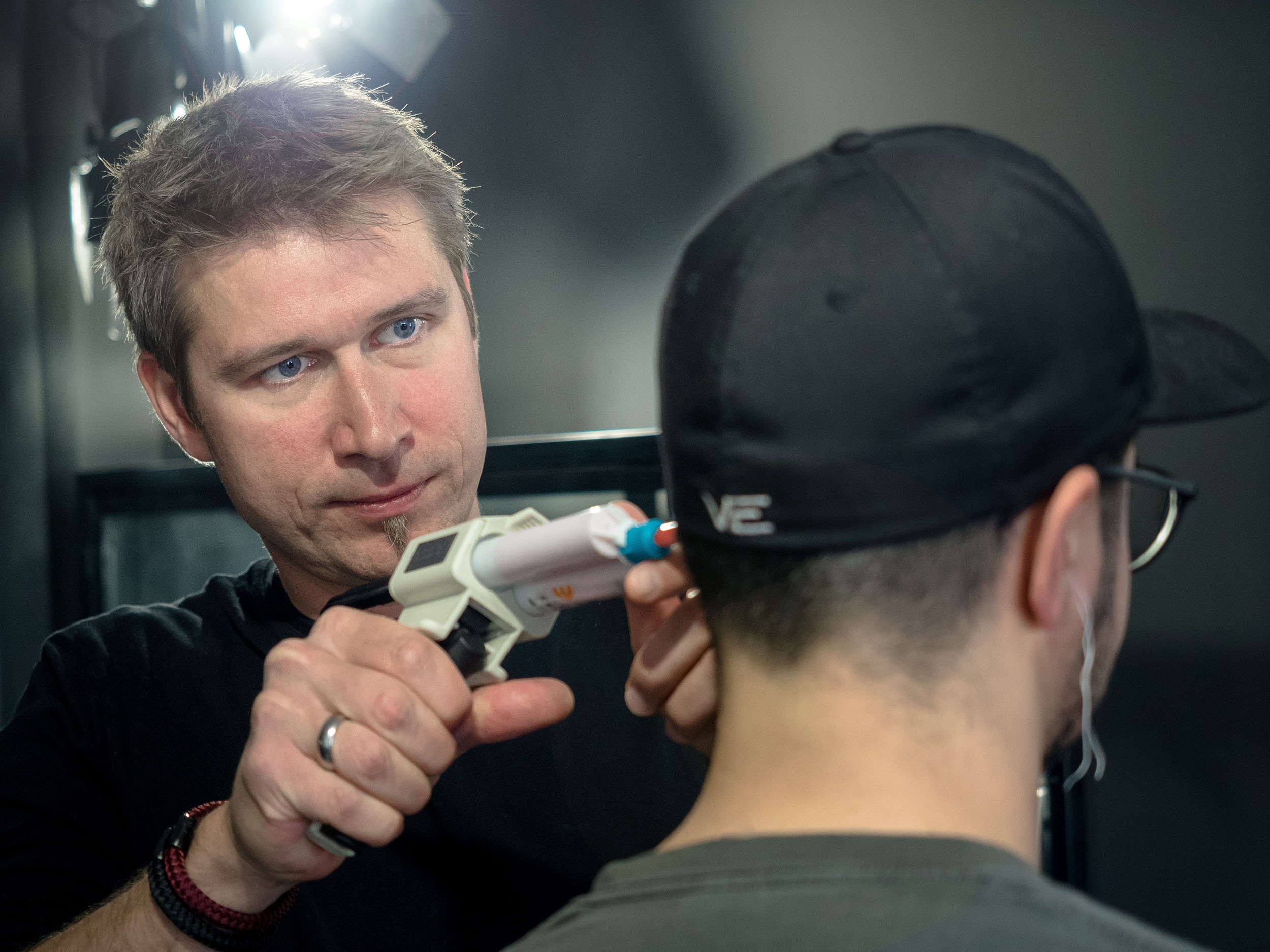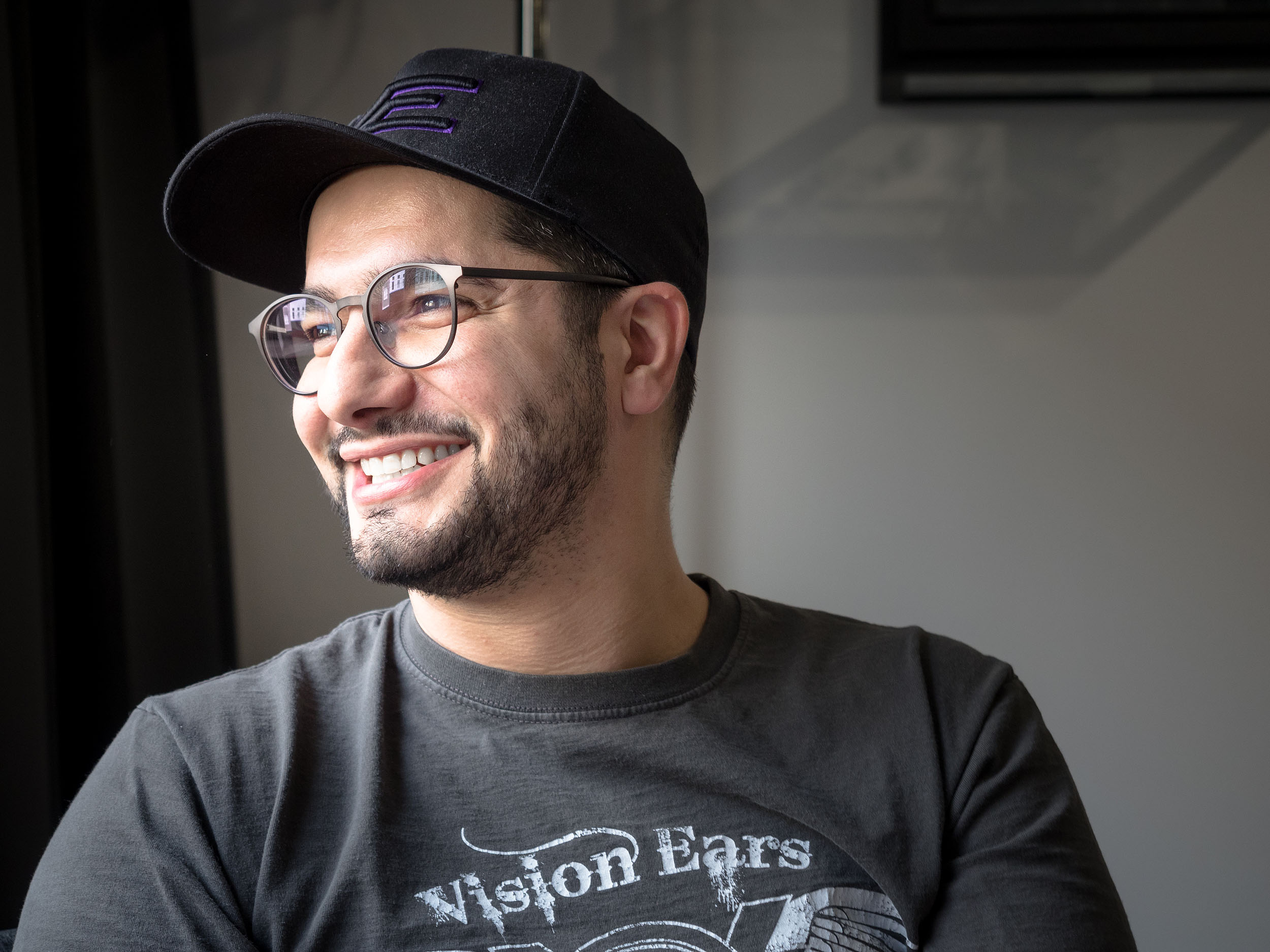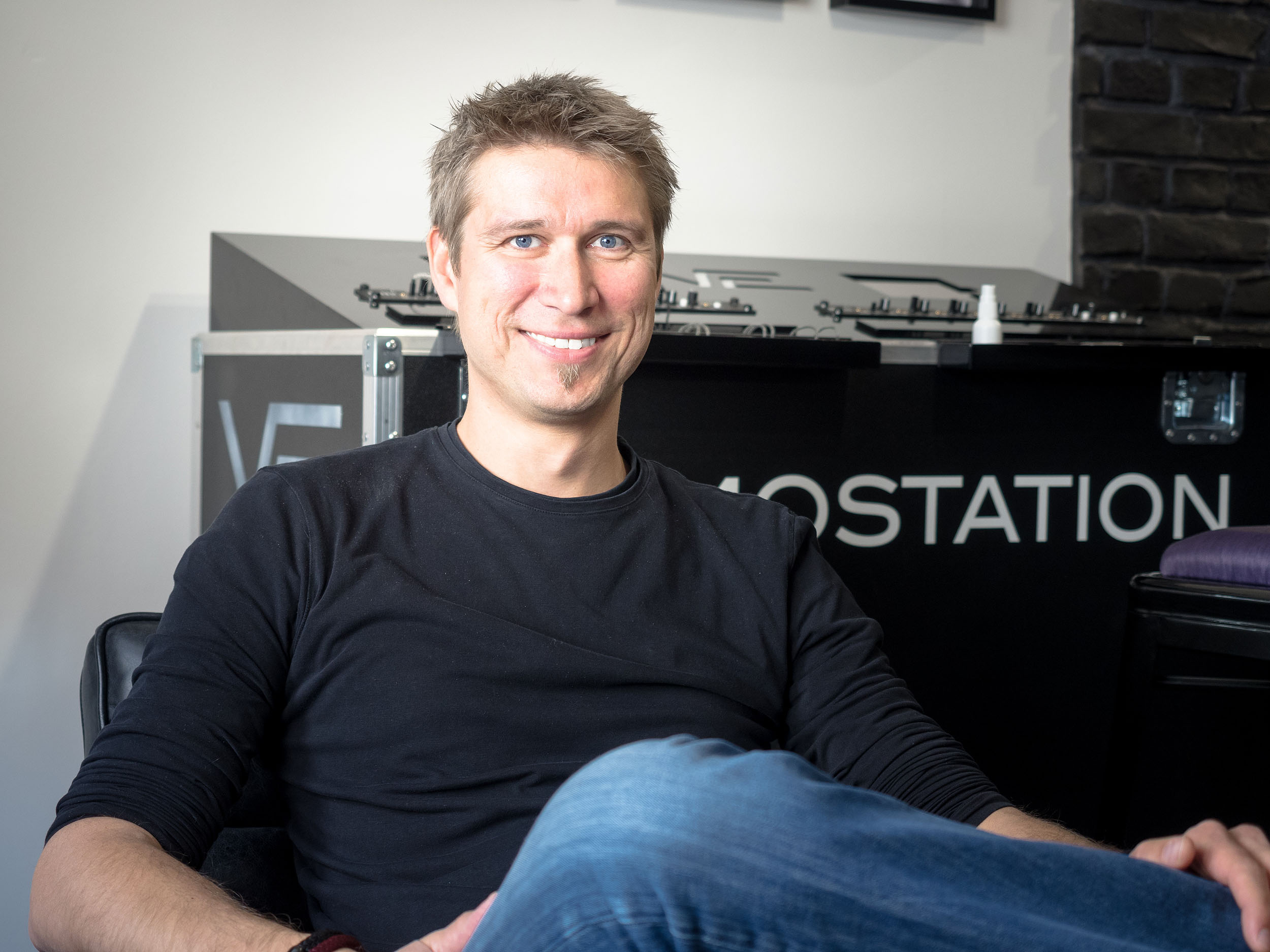 Custom-made in-ears – more commonly known as CIEM (Custom In-Ear Monitors) – are becoming increasingly popular. A few years ago, this was not the case when Ultimate Ears, Jerry Harvey and Compact Monitors still featured high-end products, but universal mass-produced earphones cost less than half the price. This price difference has now almost been closed. A custom-made earphone does not necessarily have to cost more than a good universal earphone such as the Campfire Andromeda or InEar ProPhile 8.

That's reason enough to look at how a CIEM is created. How does it get its shape? How does the technology get into the custom? To answer these and other questions, we visited the specialists of Vision Ears in Cologne.
Read the full article on Headflux: http://headflux.de/so-entsteht-ein-custom-inear-ein-besuch-bei-vision-ears-in-koeln/