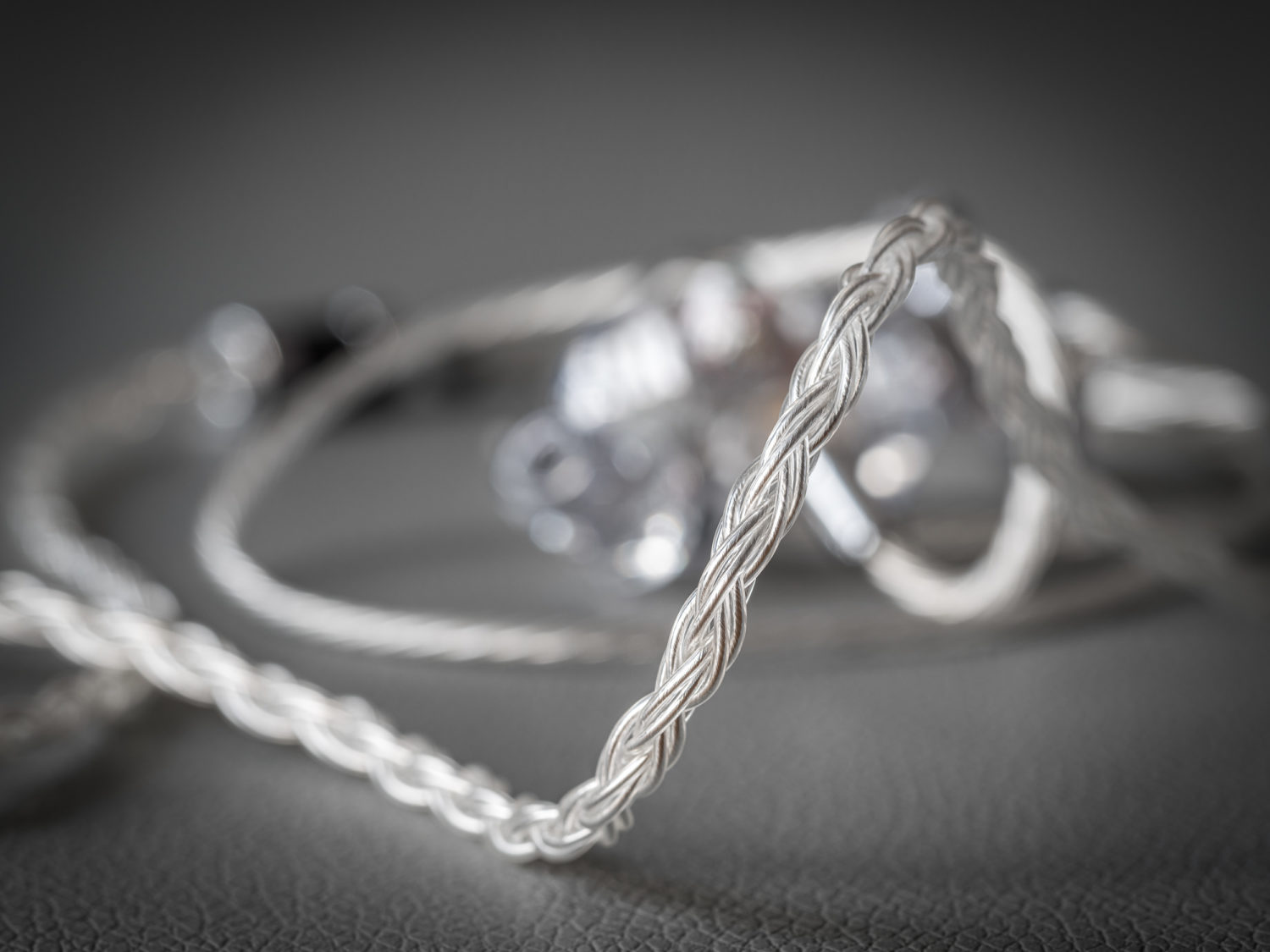 Oh my god, a cable review. Seriously? "Klaus, what happened to you?" Let me explain. And, welcome to my DUNU Blanche sort-of-review.
Preface
I am not known for promoting voodoo in the audio realm and I usually have a very practical approach in terms of sound enhancement. I have experimented with cables before and can at the very least affirm the following objective traits:
Impedance: By now we all know that non-linear impedance earphones are very susceptible to the output impedance of an amp. The same applies to cables, which adds to the amp. So depending on your setup, you can fine-tune the tonality to your preference.
Crosstalk: This is an issue found with unbalanced cables in which the mass of both channels is not well separated. The effect allows you to hear the left stereo information on the right side in inverse polarity, and vice versa.
Shielding: Surrounding noise can bleed into the cable transmission. Probably not many people have noticed this before, but it's the most objective approach in defining the quality of a cable.
Connections: Of course connections and terminations are important. The signal can be manipulated if the contact isn't fully established.
But what about above that? What justifies the prices for premium cables, handcrafted by boutiques? What magic do they know of that they do not want to share?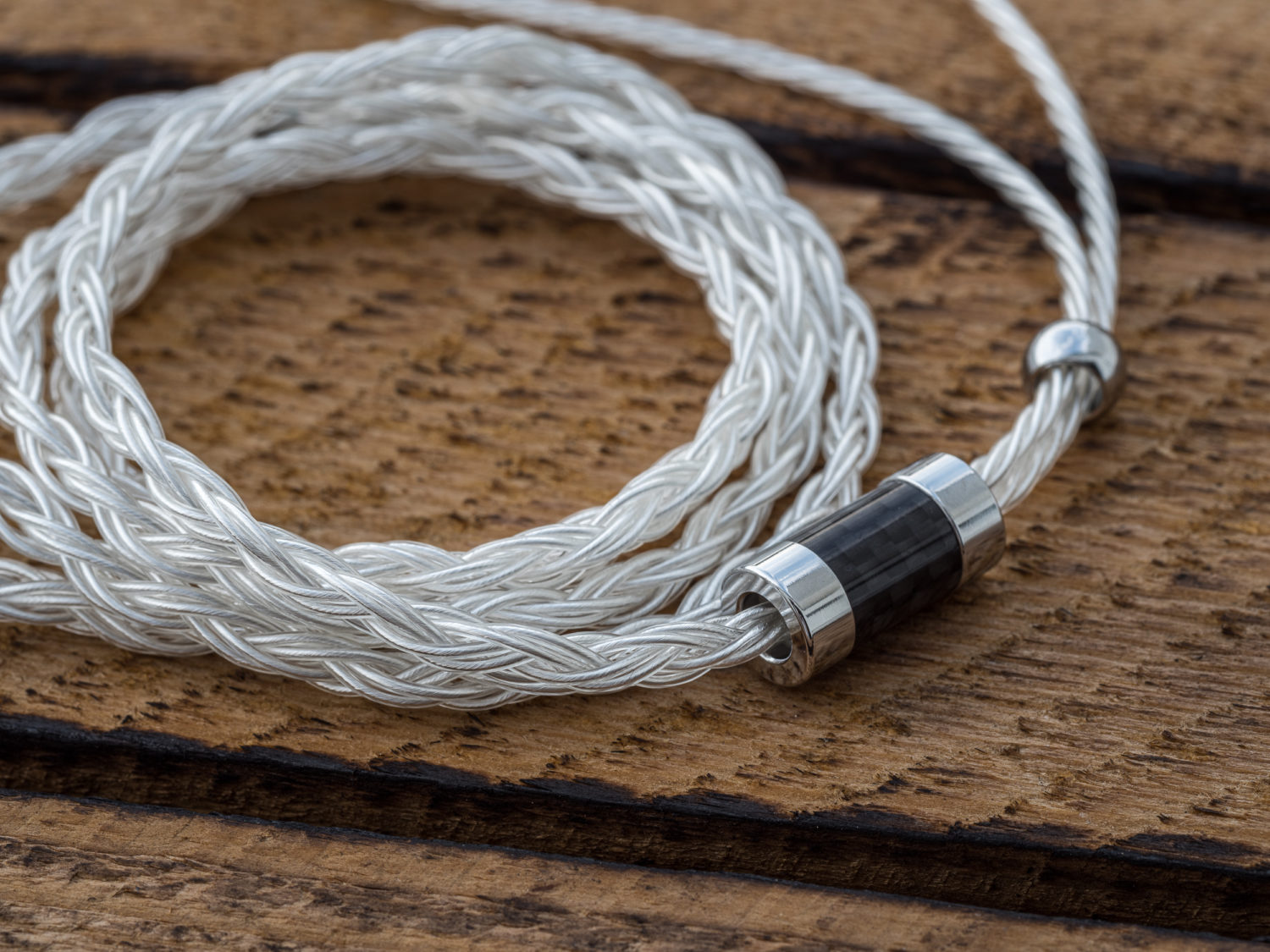 Please allow me to quote myself from a conversation from mid-May 2020 I had with Thomas from DUNU: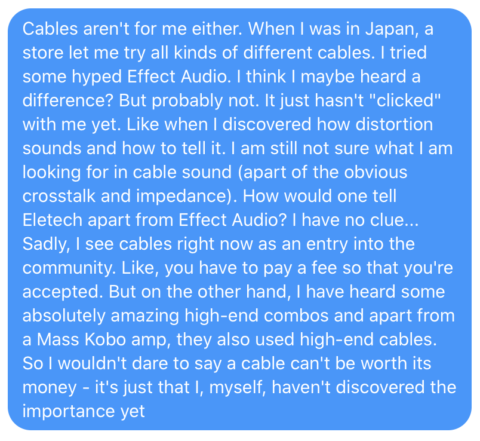 Now watch me object myself…
DUNU Blanche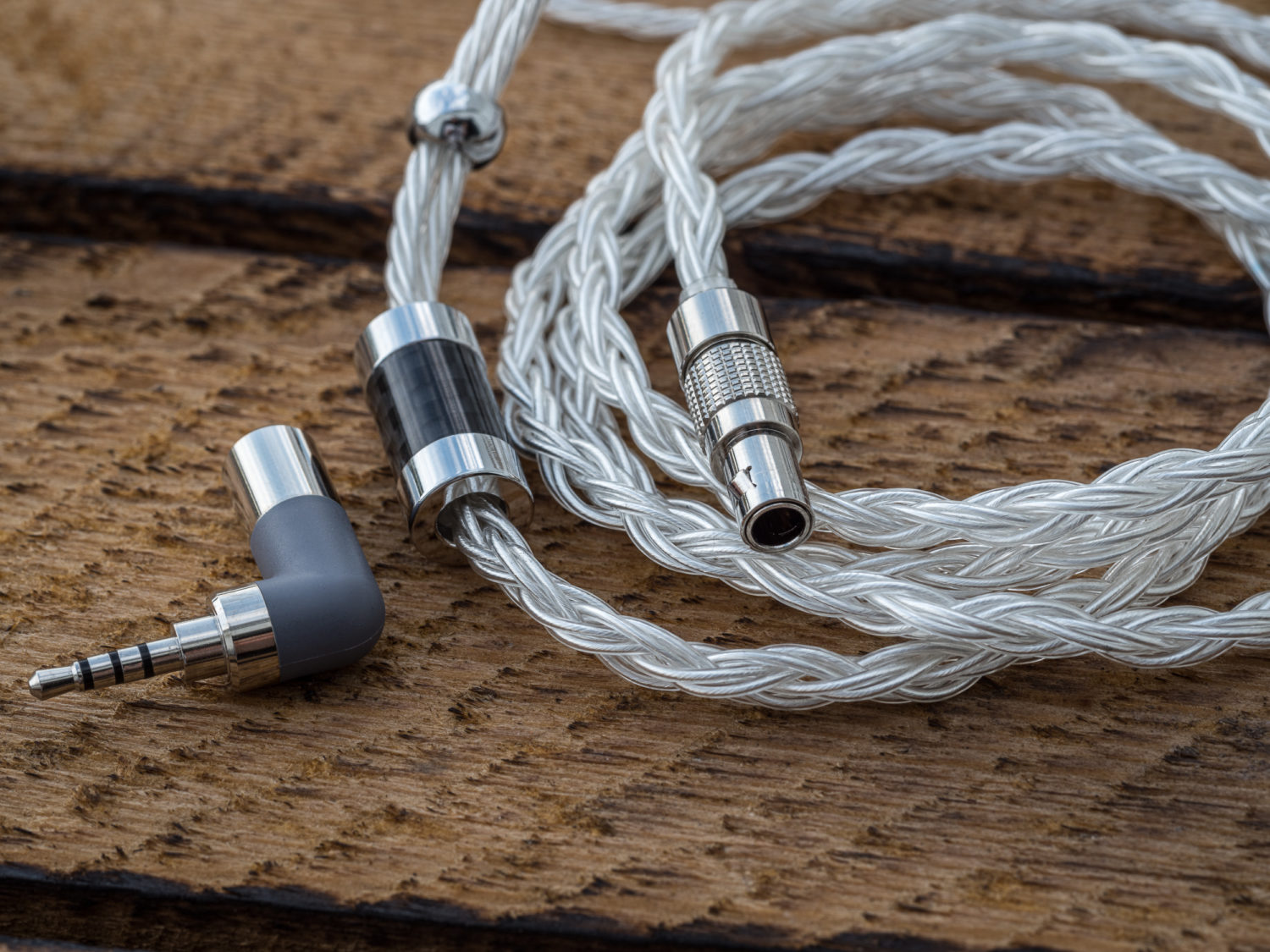 First, let's take a closer look at what we're dealing with. The Blanche is a 1.2m upgrade IEM cable consisting of 8-core, pure silver "Type 1" Litz from Neotech with a strand thickness of 27 AWG. On Head-Fi, DUNU said they were "really happy with how soft and pliable the sheathing feels, so ergonomics are portable-friendly". Like with most DUNU cables, the Blanche uses their patented quick-switch mechanism to swap balanced (3.5mm) and unbalanced (2.5mm + 4.4mm) terminations. The connections are plated with palladium and exterior accents are chromed.
BTW, if you aren't familiar with the DUNU brand, please allow me to refer to my Luna review which starts by introducing the company.
Compared to the DUNU Noble cable that comes with the Luna, there are no Ohno continuous casting (OCC) wires used this time. It seems like the strategy was to source high-quality materials for a straight-forward design. For now, the cable is available with recessed 2pin 0.78mm and MMCX connections. I chose the former to use with my 64 Audio A18t.
Here is a link to the official product page of the DUNU Blanche
First Impressions
The Blanche comes in a very fancy box. (One that has a strong chemical smell and needs to be aired.) There is no pouch or case included, but you should already have one for your IEM anyway. Unfortunately, the first things I noticed were sound cut-offs and crackling noises while the sound shifted between both channels. The palladium connection doesn't seem to work as intended out of the box. Using the cable for a while the issue seems to fade away. Ideally, you don't want to wear the termination out, but in this case, I can only recommend to plug and unplug the cable a few times and move it while plugged in to improve the contacts.
Other than that, the cable is an absolute stunner. It is soft and weighty without adding bulk. It feels incredible in the hands and the white and silver design is beautiful to look at. Is that worth 329 USD? Probably not. For those new to the topic, please remember that despite their name "upgrade" cables are usually more fragile and less durable, so you want to treat these with care.
Anyway, I got a small discount and figured I would need a decent cable anyway. Yes, I am the kind of person who would potentially pay more for a fancy leather belt than some spend on jeans. So I was fine with the price without expecting sonic improvements and directed my attention towards my other new toys that arrived at the same time (Drop + JVC HA-FXD1 and Apple AirPods Pro).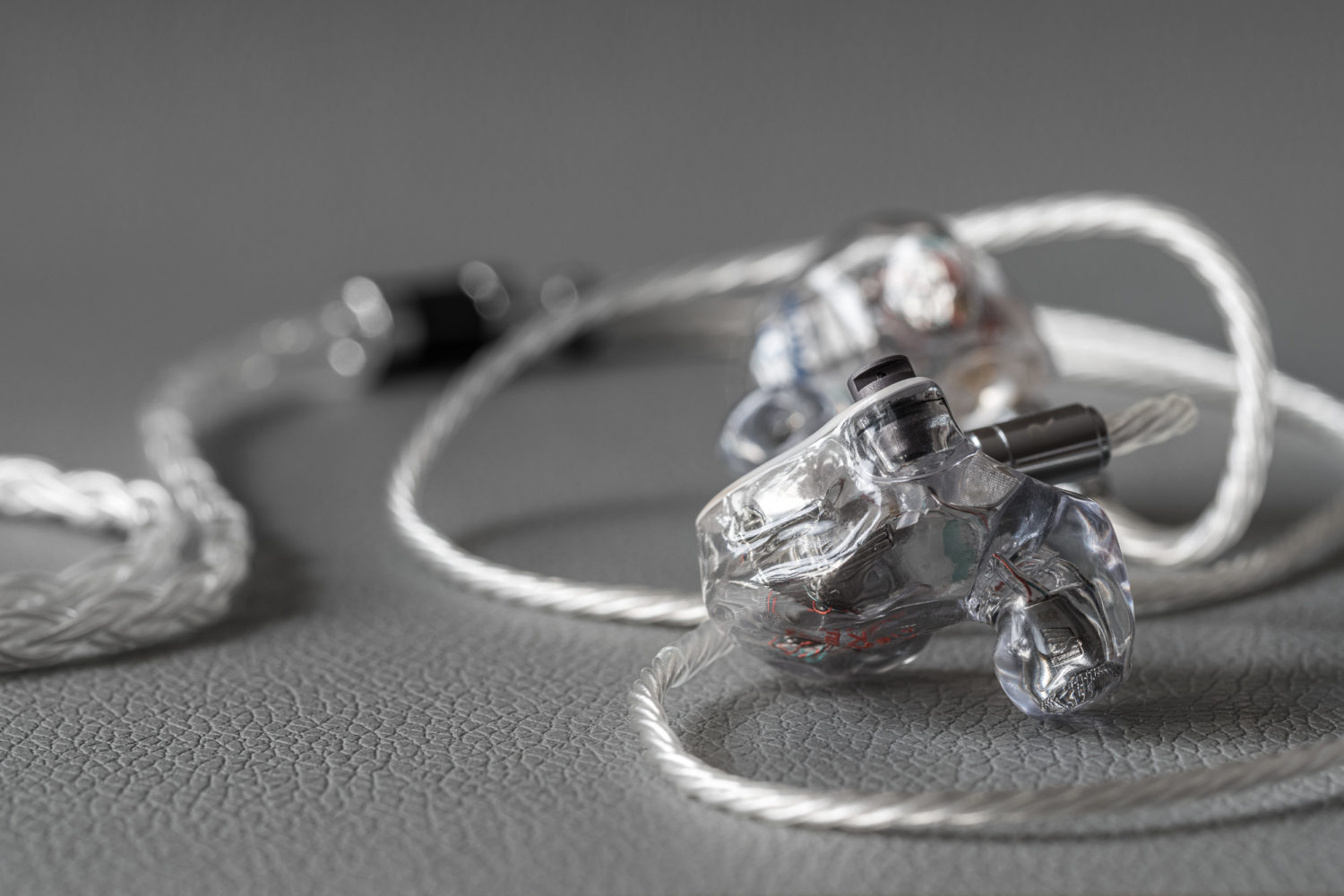 The WOW Moment
After being distracted with the other toys for a few days, I felt the urge to focus less on tech and instead just listen to music again. I chose a record that I've been spinning for 25 years. By now, I also know my A18t inside out. I was not even aiming for that audiophile moment. So I lower the volume, press play, and… hmpf. I wiggle the plug around to establish the proper channel balance. Finally, after that small annoyance, I lean back and relax just to find out that something isn't as it used to be. Nothing is! My mind must be going crazy!
I swear I have listened to the same album from the same source with the same IEM many times. And it always sounded the same, but not this time. Out of nowhere, I feel the music. Every note moves air and I am even listening at low volume. I notice a new level of liveliness and space. It seems as if the vocalist is breathing directly into my ear. I refer to the physicality as in actual air moving. Where does this new perception come from?
Punch
Generally, the audio term punch describes an elevation in the frequency range of around 100 – 150 Hz. Boosting the mid-bass makes notes sound faster, whereas a lower frequency boost has them appear slower and higher notes add texture instead. There is an attribute that goes with punch that was probably decisive of the term. It makes the air move and with a large dynamic driver, it is this sonic quality that can make you feel the bass best from a headphone.
While listening to the Blanche with the A18t, I noticed how punch, which is usually found in the lower frequencies, had been applied to the whole frequency range. I can physically feel every note, every voice, and every cymbal splash in my ear. Has something changed or is my mind playing tricks on me?
Transients
Is this what improved transients potentially sound like? Possibly my impressions could be explained with a faster attack note and shorter decay. A smaller error margin or less influence of the sound system itself. I died some measurements but could not find even the slightest difference to the stock cable. The impulse response is 100% identical between stock cable and Blanche.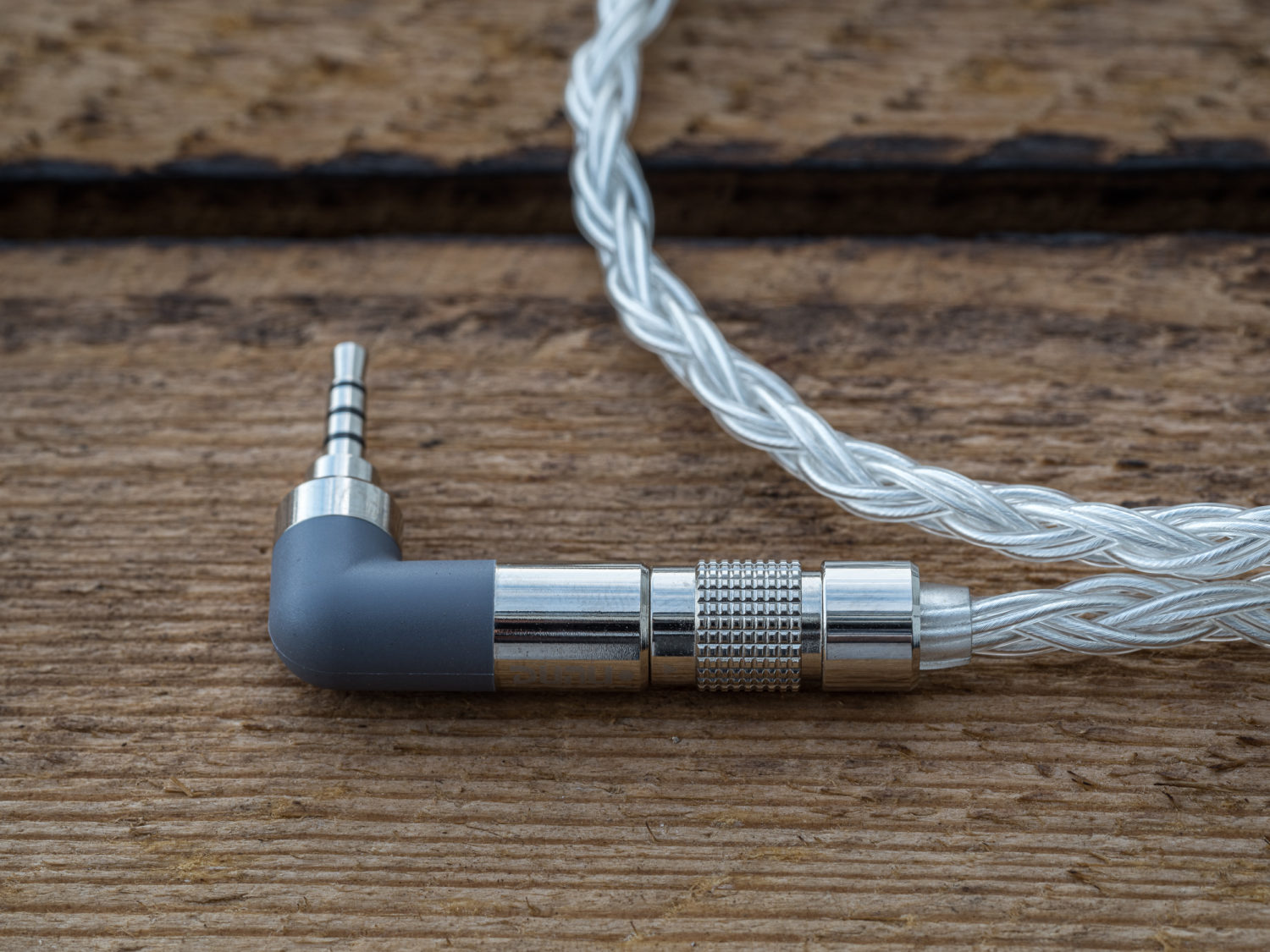 Switching Back
So what happens when switching back to the previous cable? I was already using an "upgrade cable" with silver-plated copper. It's a very attractive cable that I ordered for visuals only. I was asked many times but I was never able to confirm an improvement over the stock cable. Yet I could have sworn there's a difference with the DUNU Blanche. The whole audio sounds flatter and has less dimensionality with the stock cable. Or does it?
I would have claimed the tonality has changed too. For me the Blanche sounds leaner and more lightweight. Yet again, I must have been fooled. The SPL curve with both cables is identical.
Verdict?
There it is. I have reached that point where I want to rediscover my favorite music yet again. But this time not because of a new reference headphone or a high-end DAC, but because of a cable. I honestly would never have thought to reach this point. But I also can't confirm that the cable actually improves the sound quality. In the contrary, measurements don't hint to any of that.
Is there really a difference? At $329 the DUNU Blanche isn't even an expensive cable and it is placed in the budget area for a high-end audio product. Then again, for this amount you could also buy a very good IEM. I am confused about how one should measure a cable's worth.
Quite possibly my ears had adjusted to the bland resolution of the Apple AirPods Pro or the lacking treble of the JVC HA-FXD1 which made me rediscover the detail retrieval of the 64 Audio A18t. With nuances like these, it is hard to say where they come from. But at the very least, the DUNU Blanche brought me a lot of joy!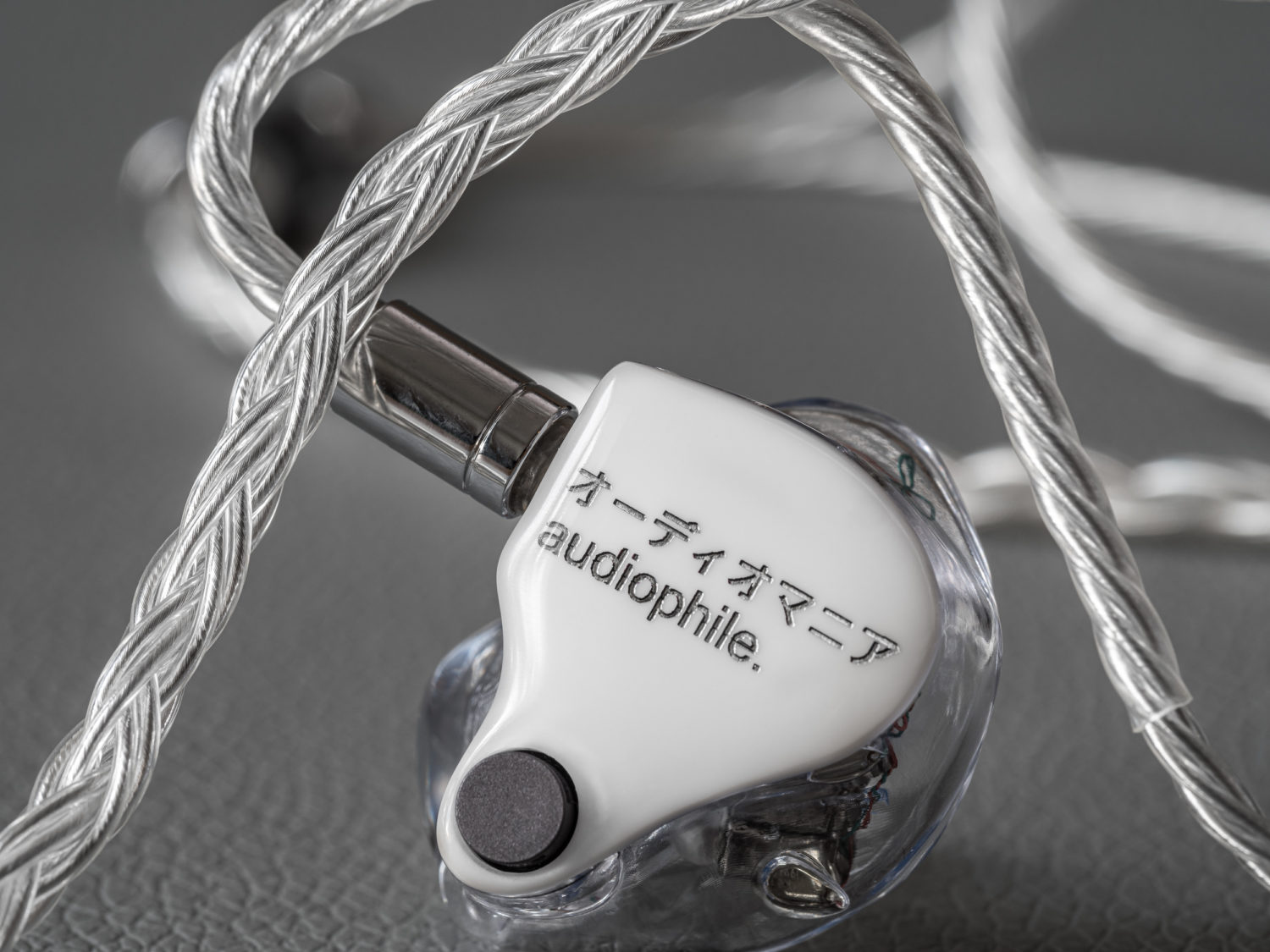 As always, if you like my photography, please follow me on Instagram.

@16bitaudiophile