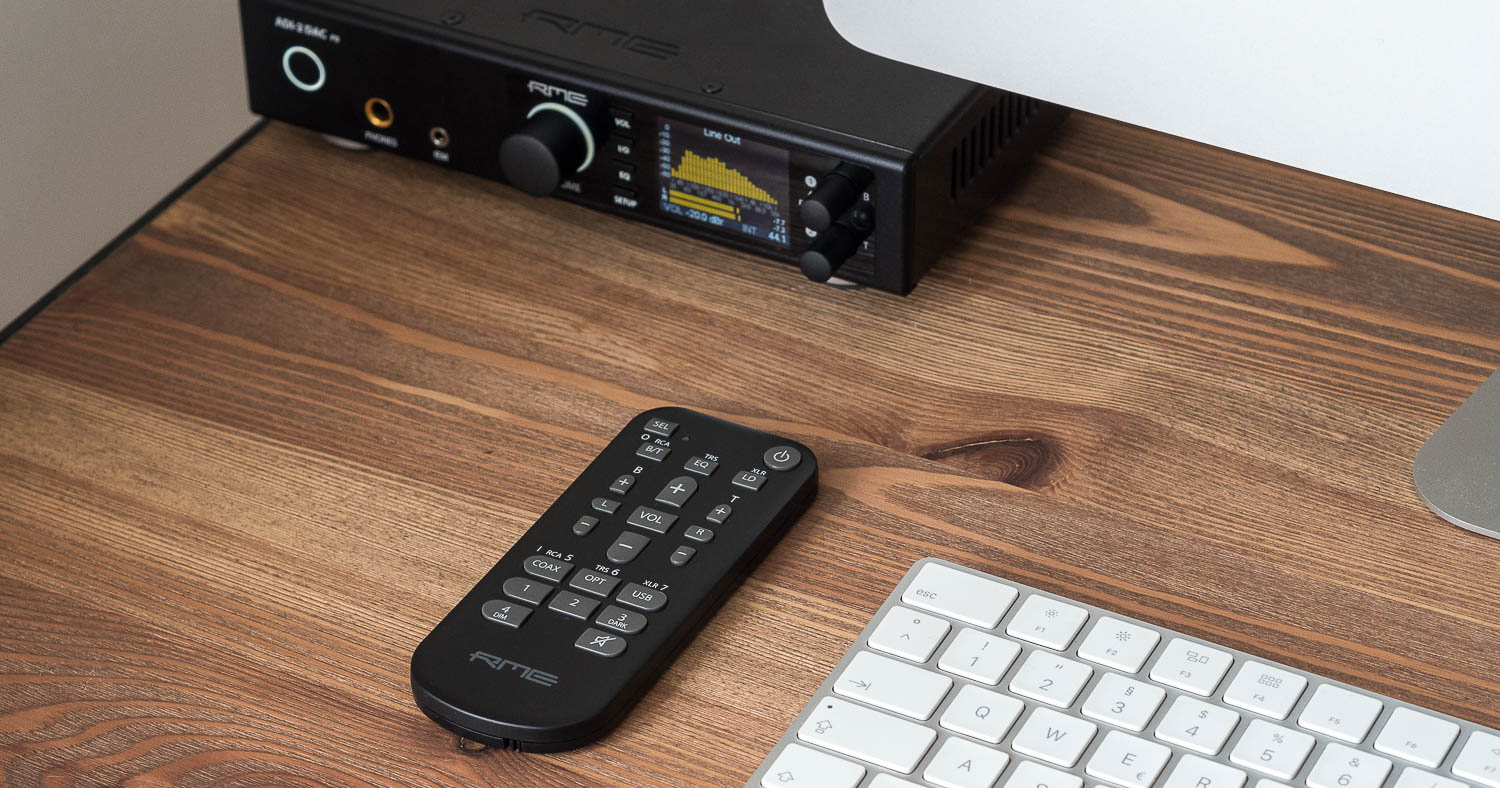 The RME ADI-2 DAC has received a silent refresh. The name remains the same. Internally, the chip by Asahi Kasei Microdevices has been updated from AK4490 to AK4493, bringing the DAC up to the latest and best in November 2019. (Well, technically we're at AK4499 already, but that chip hasn't been properly implemented yet.)
It's not as if RME was being outpaced by the competition, but the updated hardware allows for objectively better signal to noise ratio, reduced distortion and more headroom. If it's specifications you're looking for, here they are:
New Remote Control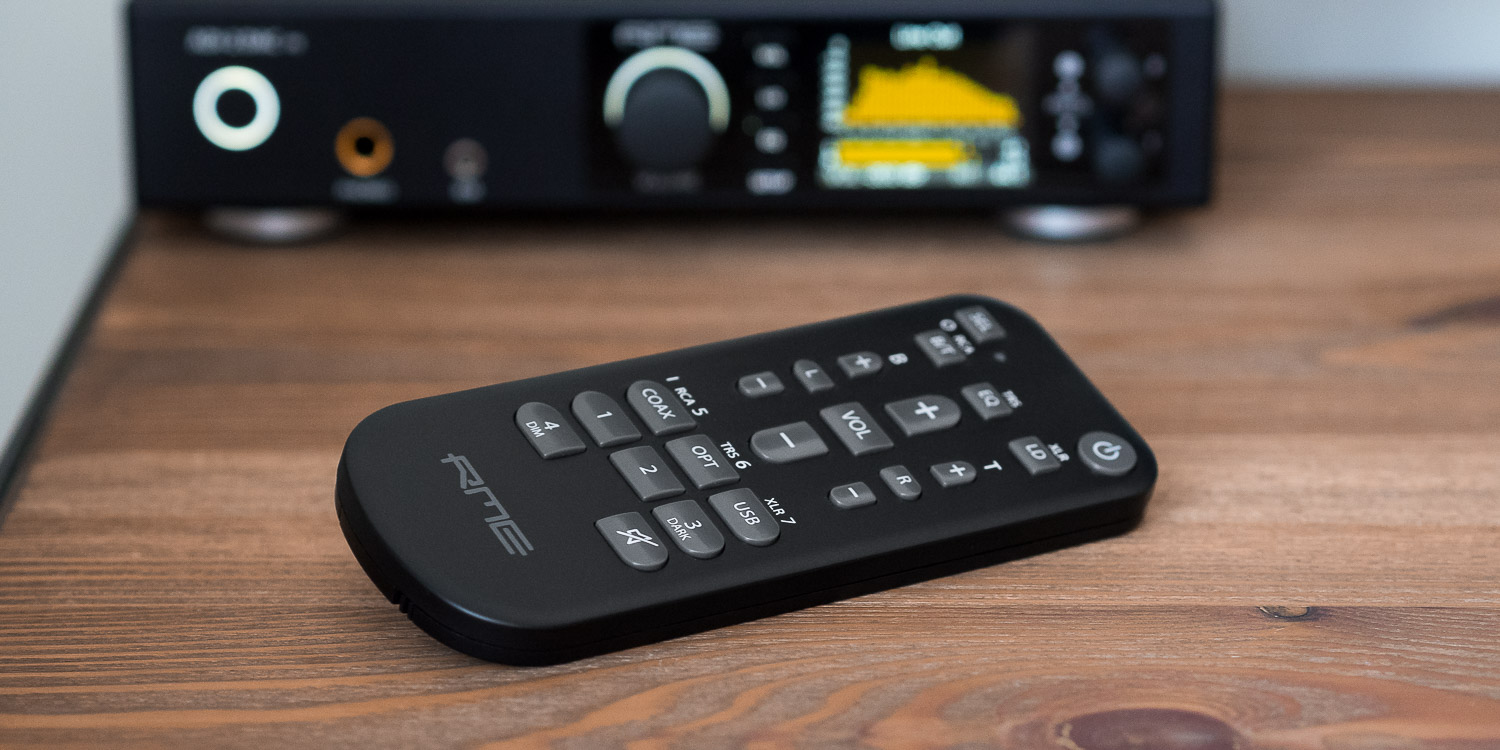 RME has also been working on updating the remote control. It has more functions, a more logical layout and the buttons feel grippier. Most importantly, you can now properly read the company's name.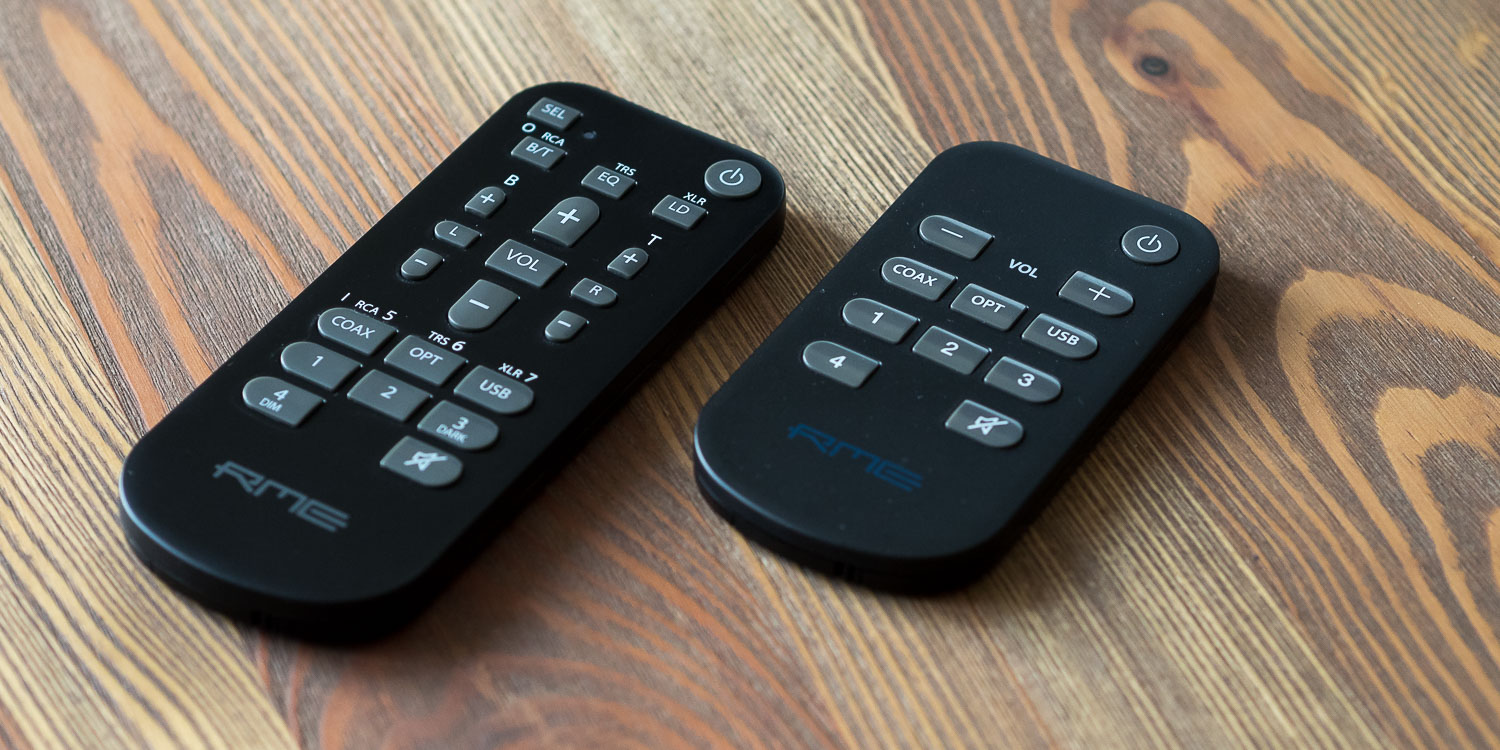 Should You Upgrade?
If you already have an ADI-2 DAC or ADI-2 Pro (which I hope you do), I would not recommend you to run out and buy the new one right away. I don't think the update is big enough to warrant a new purchase, unless you were obviously hitting the device's limit. Hence, probably the decision by RME to not actively announce the update.
How to Tell the New Version Apart
If you are searching for the new version, you can tell it apart by the packaging (amber SPL meter) and the updated remote. However, though there are very few new DACs out in the open already, the device won't be available before January 2020 from most retailers.
A Little Product History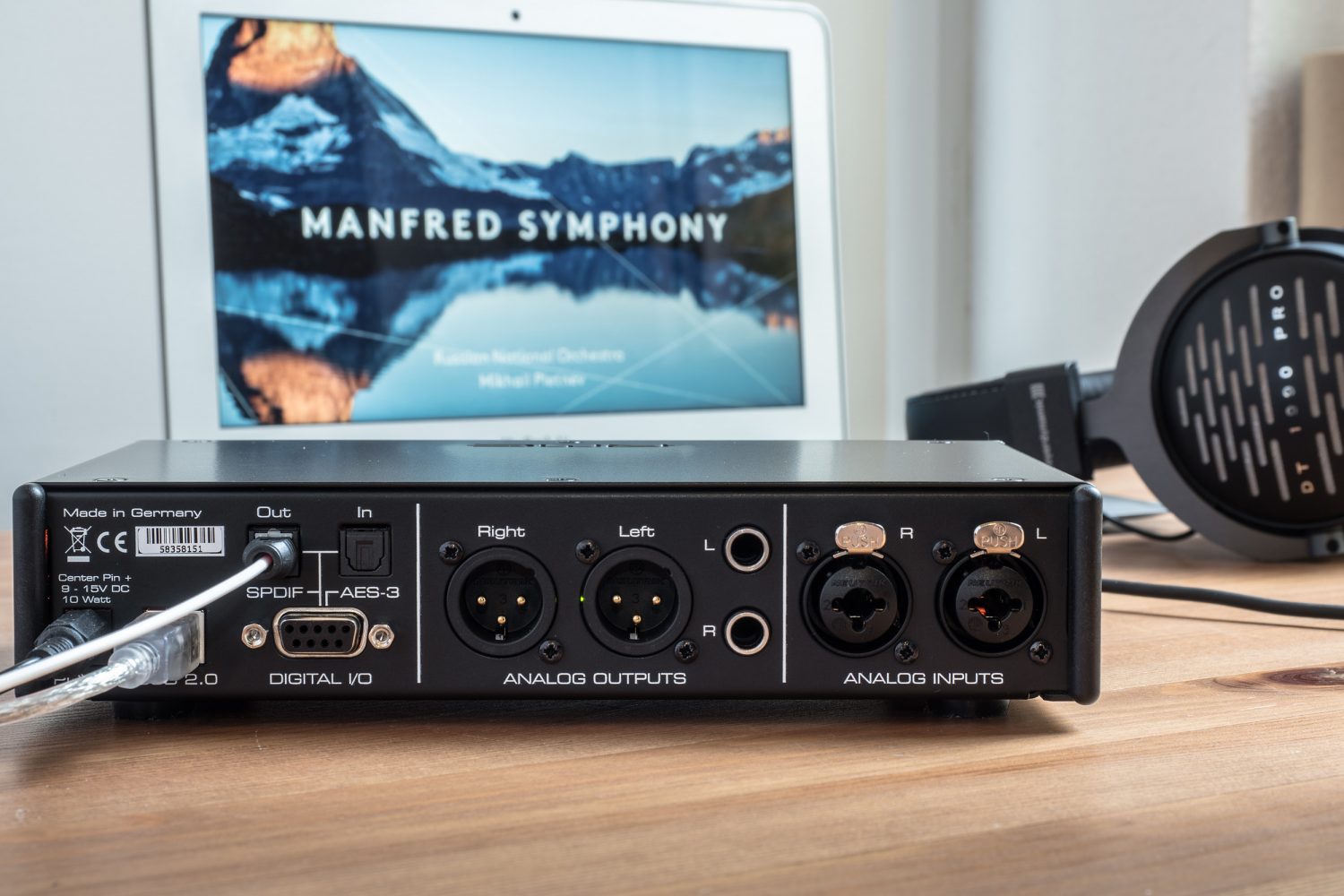 I will have to out myself as a huge RME fan. Ever since I first reviewed the ADI-2 Pro in 2016, I have been absolutely hooked by this desktop all-in-one solution. In every comparison with other higher priced solutions, the RME came out on top or was just very little behind. And that was based on sound quality alone, not factoring in the awesome feature-set of the DAC.
Here's my review of the original RME ADI-2 Pro from back in 2016.

Headfonics.com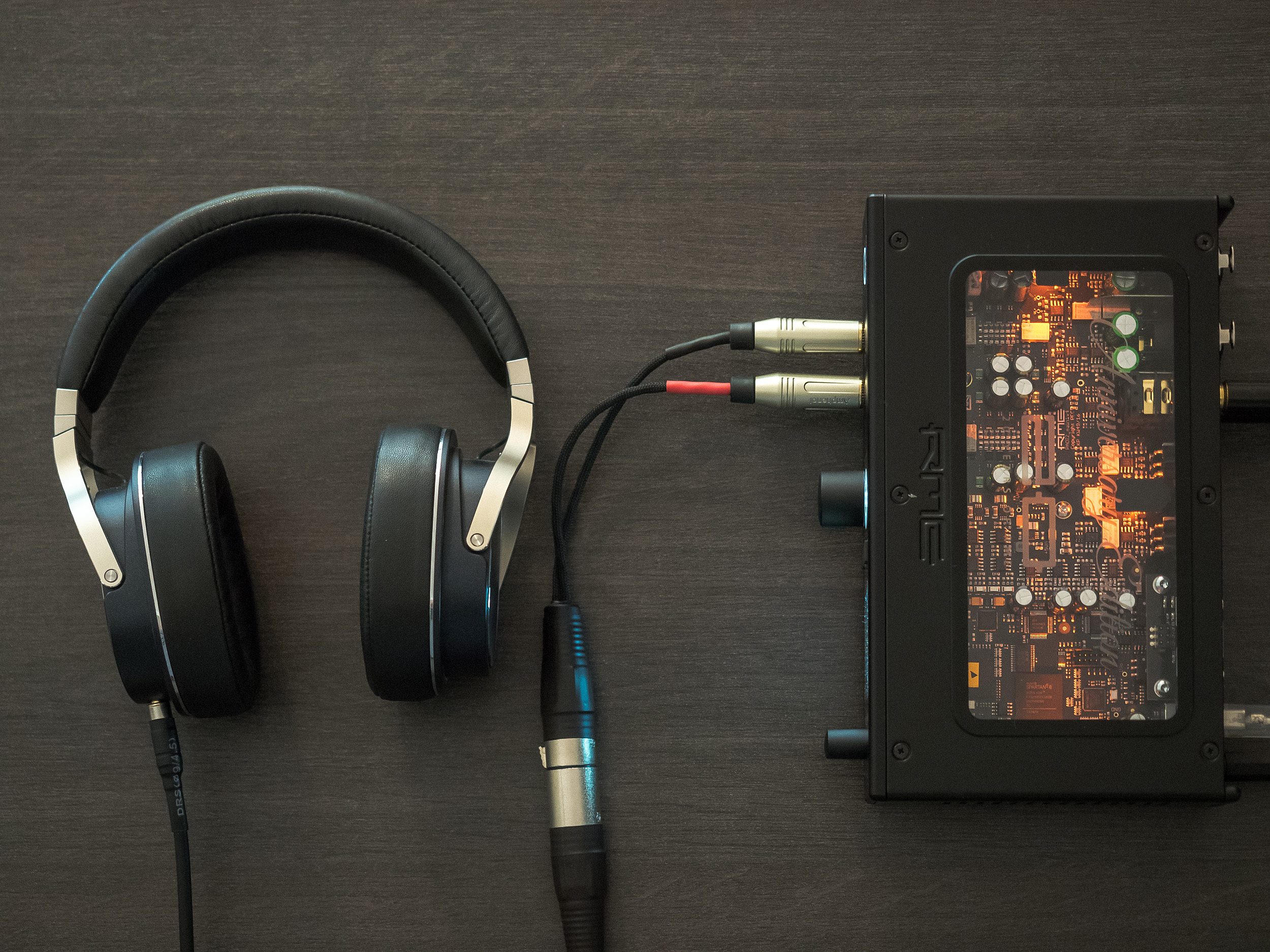 RME released a limited Anniversary Edition in 2017, which was identical in performance but featured superior looks with a see-through glass on top. I was very fond of my unit, for which I built myself a balanced XLR adapter. It received a lot of care, yet I later replaced it with the follow-up device. The unit is still close-by and within the Headflux family; I would have never given my baby to a stranger.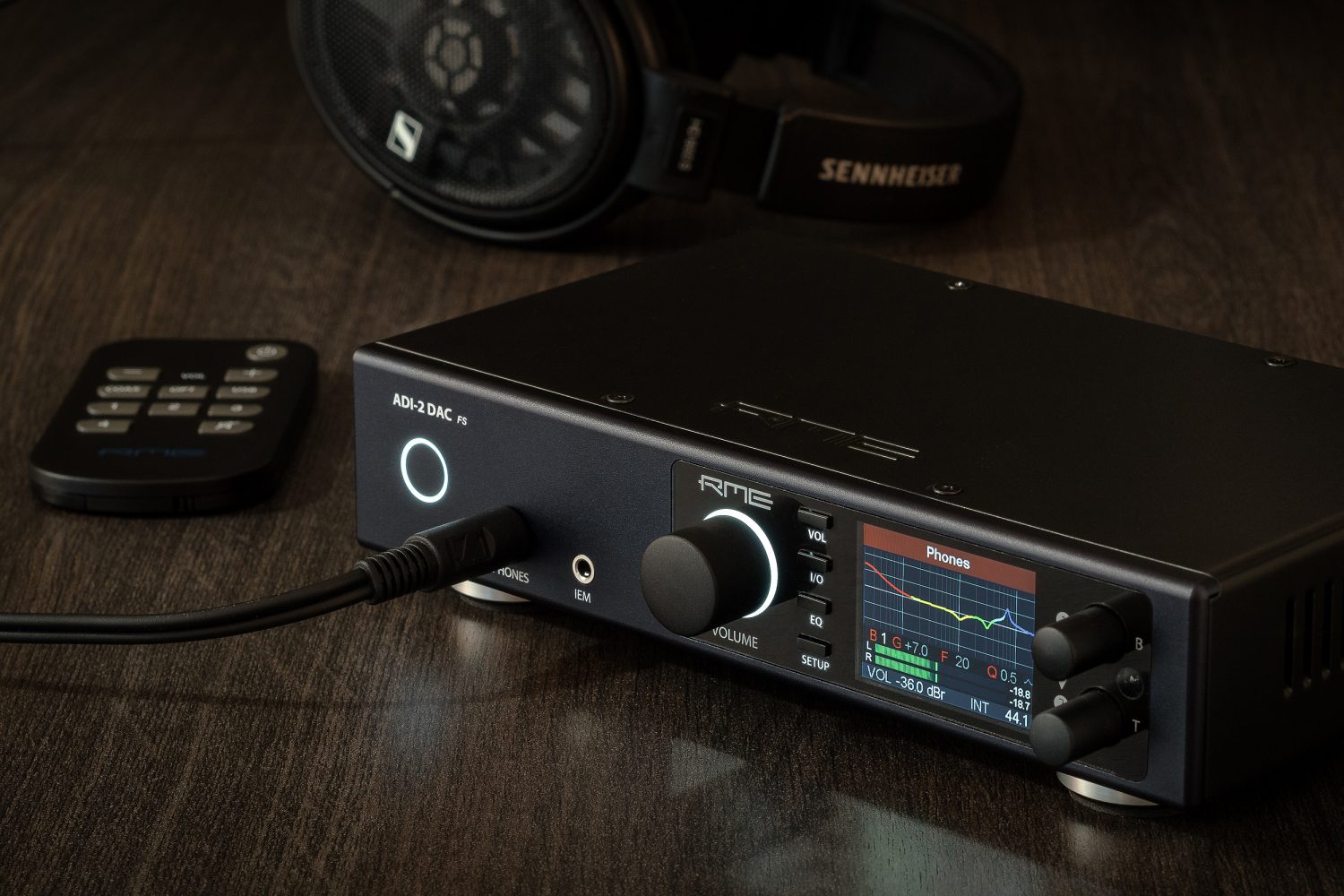 In 2018, we first saw the RME ADI-2 DAC, a stripped down ADI-2 Pro without the ADC part but two major improvements. For one, the device received a remote. Second, instead of having the option to use an over-hyped balanced headphone-out, the DAC introduced the IEM out. To this day, this makes it one of the best desktop amps for monitoring with IEMs. Furthermore, the SteadyClock achieved femtosecond accuracy, killing the topic of jitter issues completely. The clock was also upgraded to the Pro version, which is now known as ADI-2 Pro FS. This one also received a limited run with black design in 2019.
I have extensively reviewed the ADI-2 DAC and compared it to the ADI-2 Pro when it was released.

Headfonics.com
Current Standing
The ADI-2 series is an integral part of my gear assessment. Along with the two differently sounded Chord products, Hugo 2 (treble enhanced) and Mojo (warm and organic), I don't think I am missing out on anything.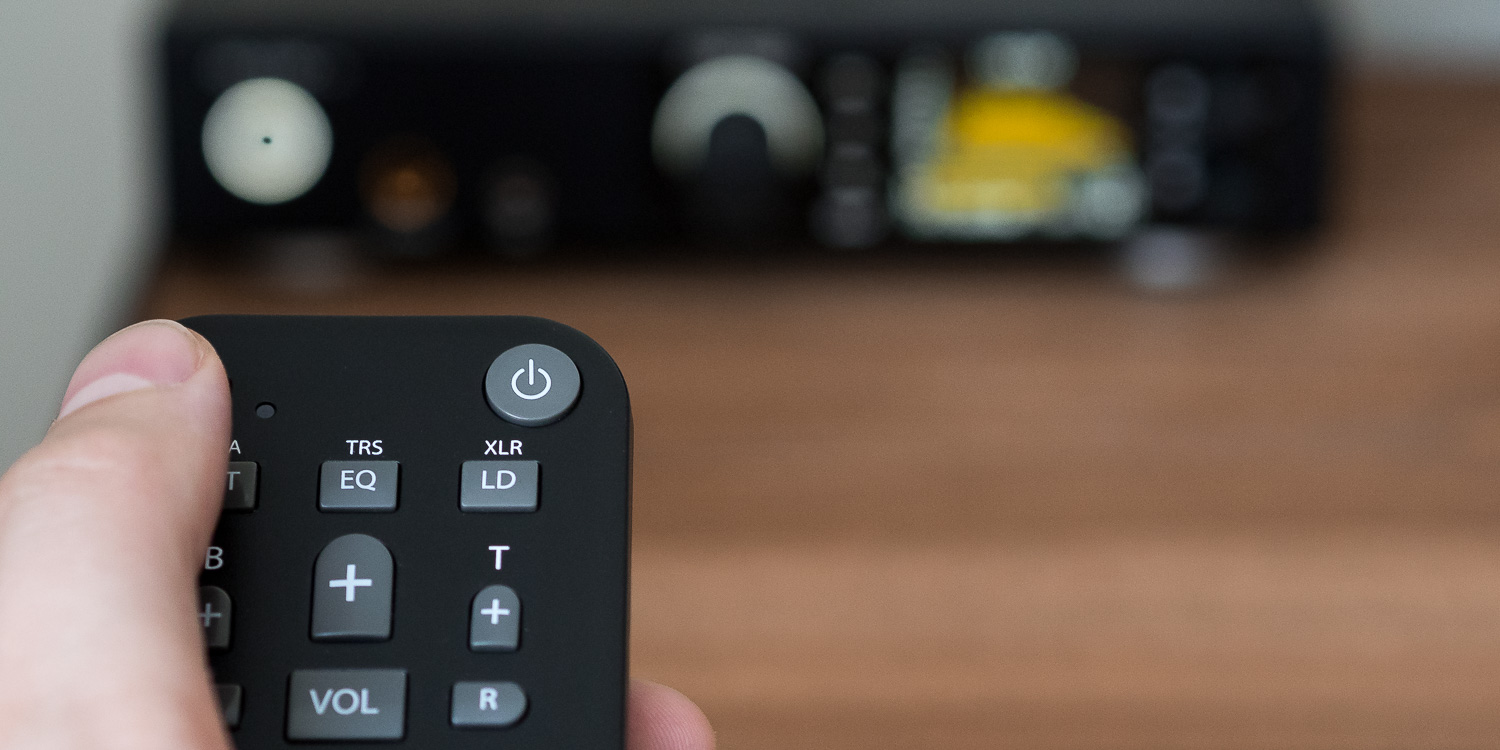 It will be interesting to see what will come next. It was announced that the new remote of the new ADI-2 DAC will support future devices. I wonder what those could be.