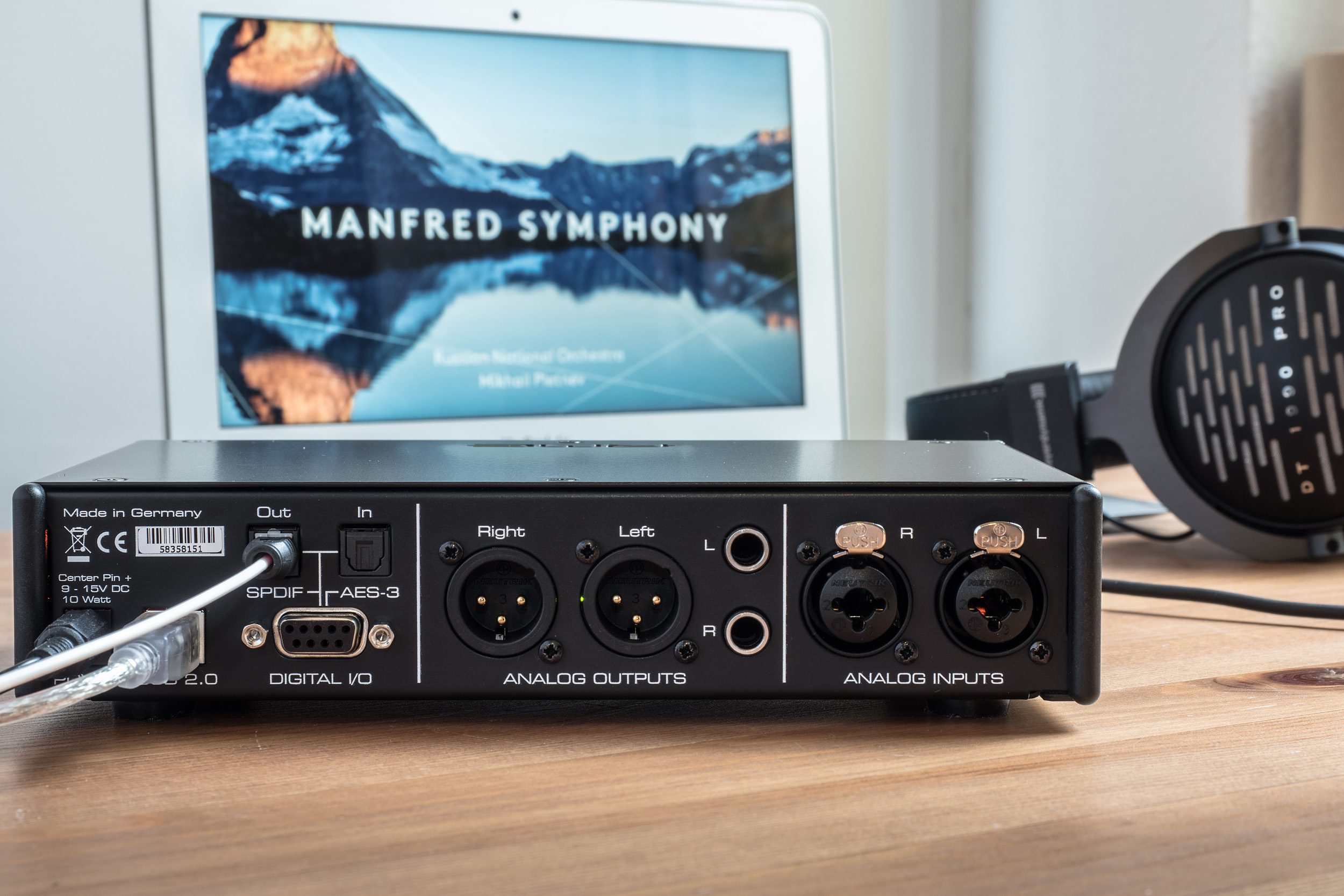 I highly recommend making use of the ADI-2 Pro's functions. Now, I fully support hifi purists and sometimes all I want is to listen to vinyl with no DAC or whatsoever involved.
But ironing out an Oppo PM-3 via EQ, adding a minimum of crossfeed and choosing NOS DA filter results in a very different experience – one that I can fully recommend after using for several days straight. It is more than a gimmick to toy around with all the DSP effects – in my opinion, it really is added value!
That is not to say that without digital manipulation the output is weak. Absolutely not! The DAC and amp section are absolute beasts out of the box. The amp is dead silent, low on noise, extremely gracile when feeding sensitive in-ear monitors, but also powerful enough to heat up an HE-6 – unbalanced! Simply put, it is a stunner that declassed my Chord Hugo and continued to amaze me on a daily basis. The dual output with memory function is pure genius. I can always reserve one output for IEMs with low gain and have the other ready for full-size planar magnetics.
Of course, the ADI-2 Pro is a wet dream for comparing headphones and quickly checking how a little less bass could increase clarity. How could Headfonics not fall in love!?
You could go ahead and ignore all settings and still have a formidable audio chain with great dynamics, high resolution, and amazing matchability. But if you know that you will ignore the ADC and all the DSP functions altogether, you can find some systems that might punch even harder for the money. As my comparison in the Lake People Reference Series review shows, there is a slightly better performance to be found at the same price point, but this is nitpicking.
Even in a raw state, RME has delivered a formidable DAC/amp combo that is worth more than the asking price. But in the end, once you've gotten used to all the corrections DSP allows, it is nearly impossible to go back. This is a game changer, even for pure music listening!