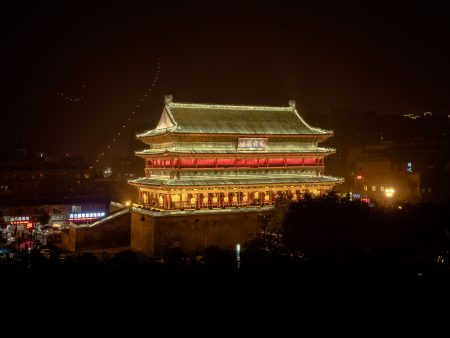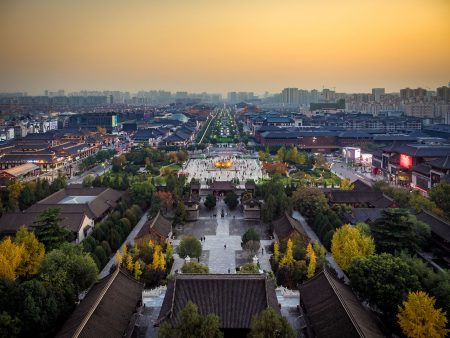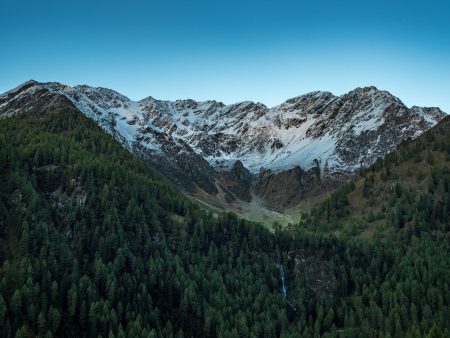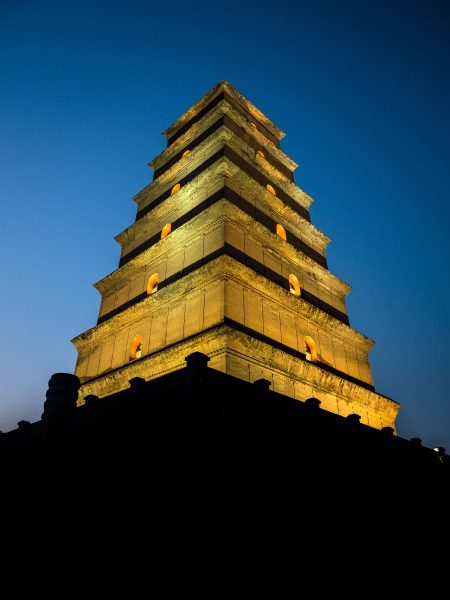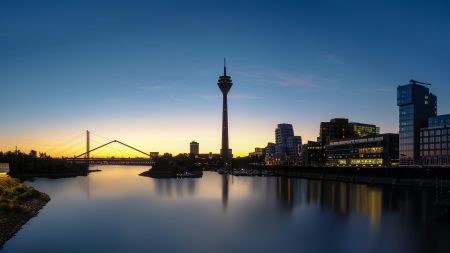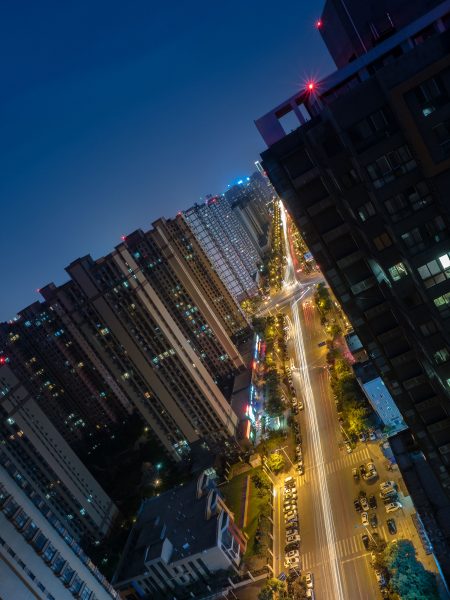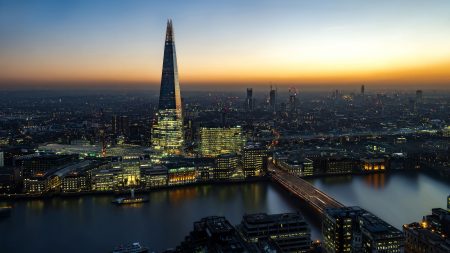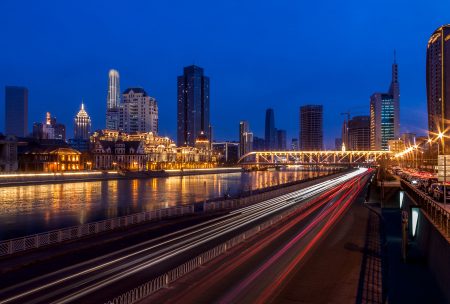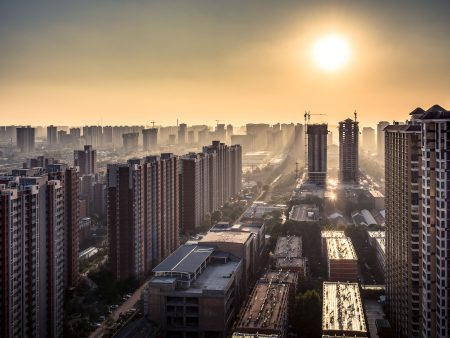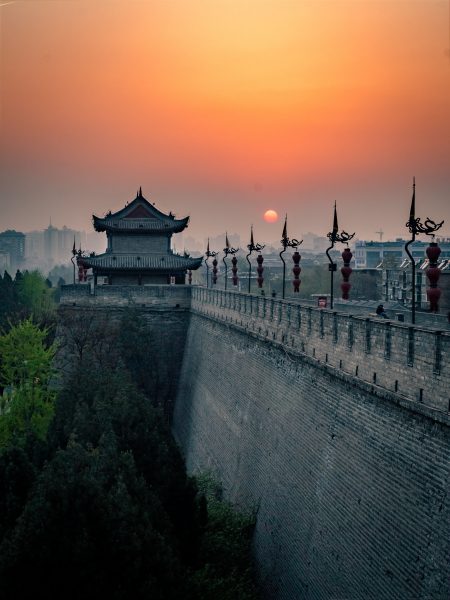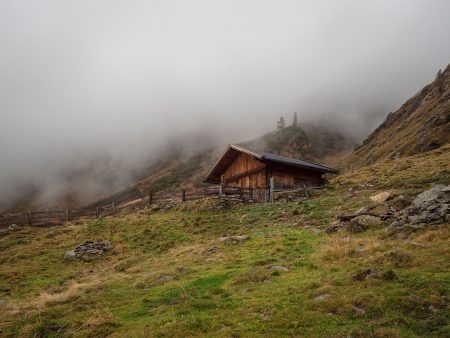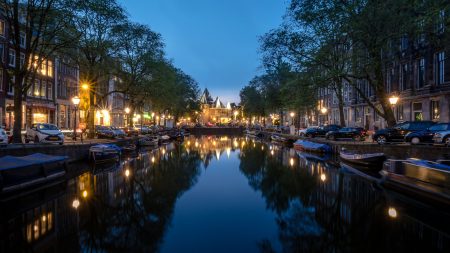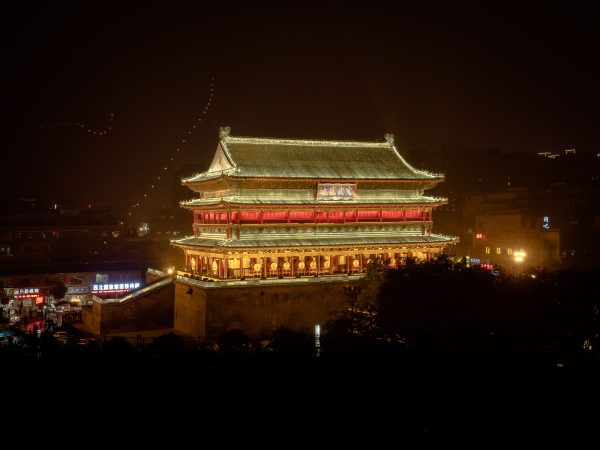 Drum Tower
Drum Towers became an important trademark of urban cities after the Mongol Empire in the late 13th century. They signaled the time and with it the opening and closing of market hours. Zhu Yuanzhang had the Drum Tower erected in the early Ming dynasty. I took the shot from a balcony of one of the nearby restaurants in a shopping mall.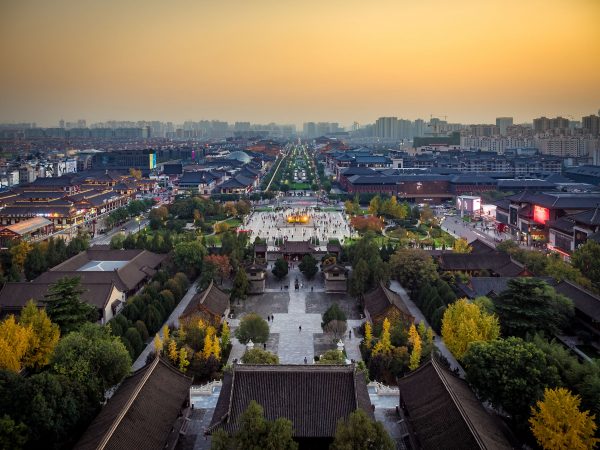 Glowing Sky
This is another shot from Xi'an. I enhanced the colors of the sky. Actually Xi'an is a very desaturated city. Not only air pollution is a problem, but also dust that blows from the nearby plateau through the surrounding mountains. So when there is a nice autumn day with clear sky, the city feels like it blossoms. I wanted to capture this feeling.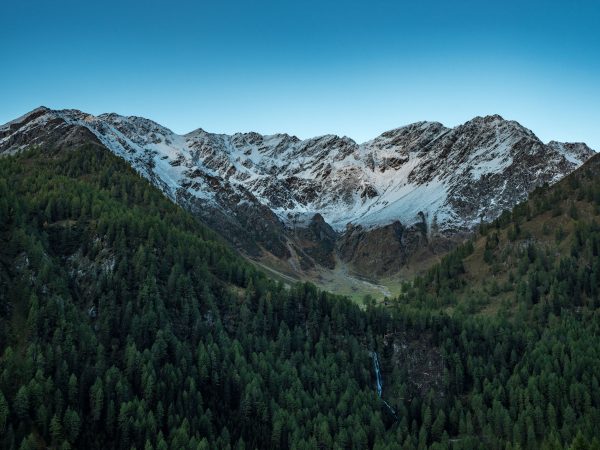 East Tirol
During an amazingly refreshing trip to east Tyrol, I captured this impression from our hut. The previous day we climbed down from our part of the mountains, crossed the valley, passed the waterfall and climbed up all the way to where the snow starts. However, that day it was extremely foggy and raining. We had no idea the scenery was this beautiful until the sky cleared up the next day.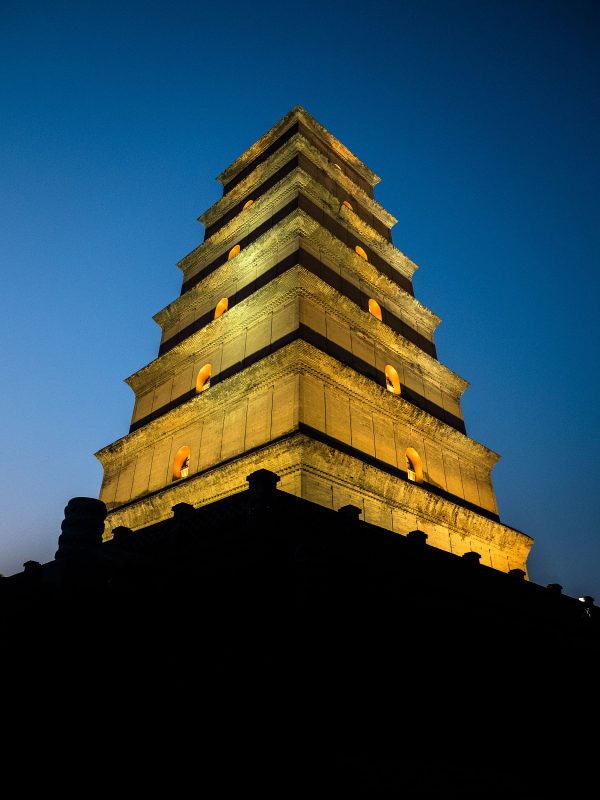 Dayanta
This pagoda in Xi'an is very important to the history of Buddhism. Around 650 A.D. monks started translating and preserving original Buddhist scrolls that else would have been burnt and lost in the following wars.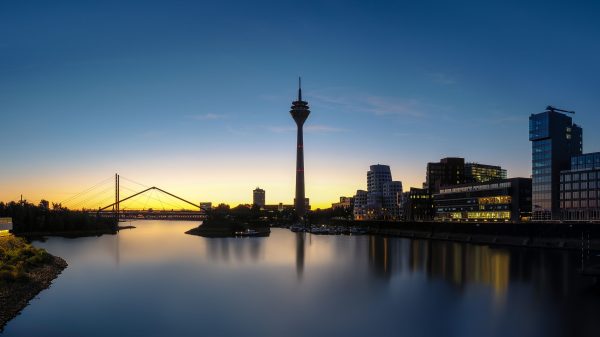 Düsseldorf
I took this shot very early in the morning. The sun has just risen but is hiding behind the buildings. Düsseldorf is one of my favorite cities ever. Moving here gave me a lot of vigor.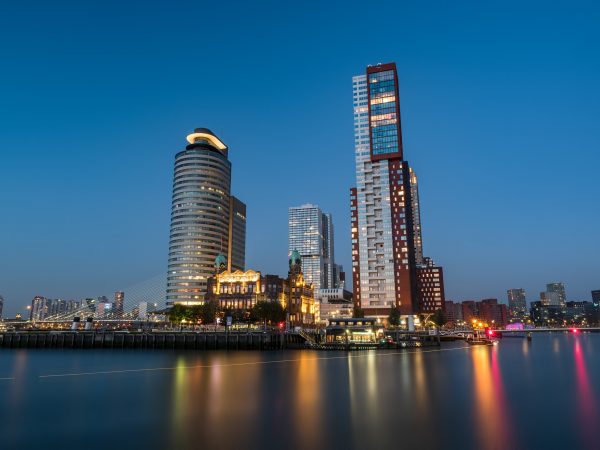 Rotterdam
Rotterdam is a beautiful and modern city that boasts creative architecture. This image is a high-resolution composition of several images over 8 minutes shutter speed. During the last shot a water taxi conveniently drove to the dock that gave this scene a dynamic yellow line. I decided not to straighten the lines vertically for a more island-like feeling.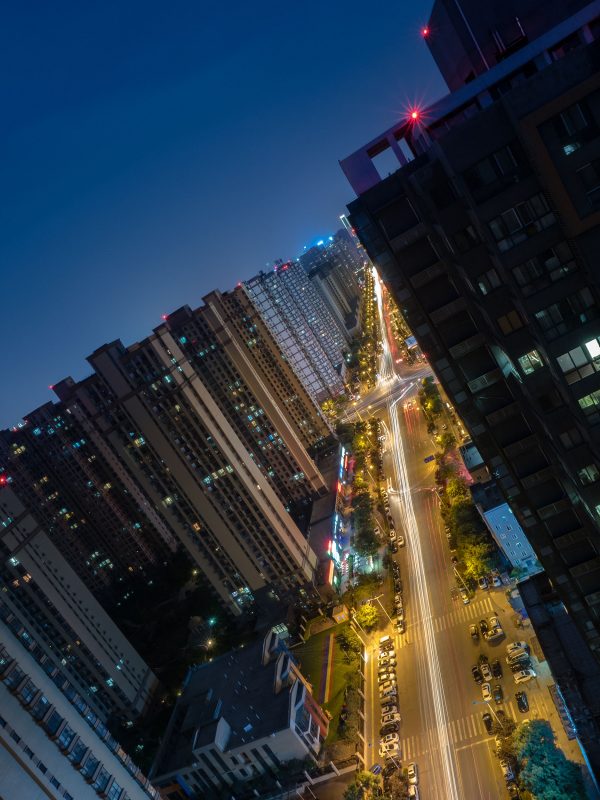 Danger at Home
It doesn't look like it, but this was a very dangerous shot. I climbed on the roof of my apartment in Xi'an and sat on the highest corner with no rails to protect me from falling down. It's only 32 floors, but enough to pump my adrenaline. The scene itself is nothing special, just a residential area.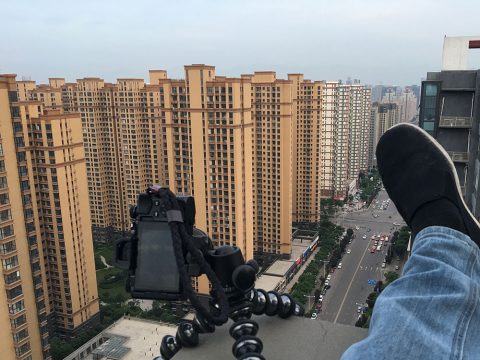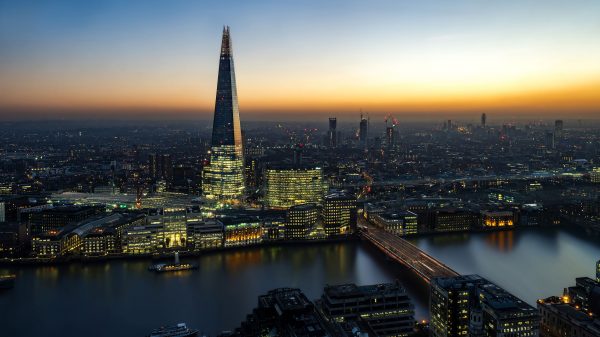 London
If you are a photographer, you absolutely must book a visit to Sky Garden. That's the easiest way to get a beautiful aerial shot of the city. However, they don't allow tripods and many people will smear the protective glass before you get there. You will have to prepare well and get a bit creative for a good shot. I managed to capture this view over Borough Market, the Shard and the river Thames.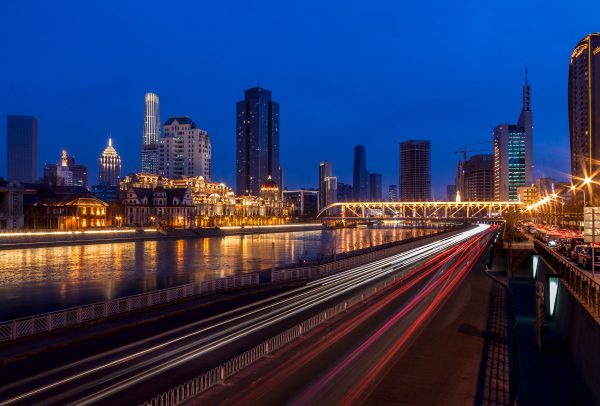 Tianjin
Tianjin is such a beautiful city! I rate it among the best modern cities in China. However, the city also cherishes its profound past and it was an important harbor for international trade early on. Right now it expands quickly from its 14mio citizens and it must feel like heaven for architects. The buildings look phenomenal. When I visited there, my camera was broken so I borrowed a Canon EOS 5D for this shot.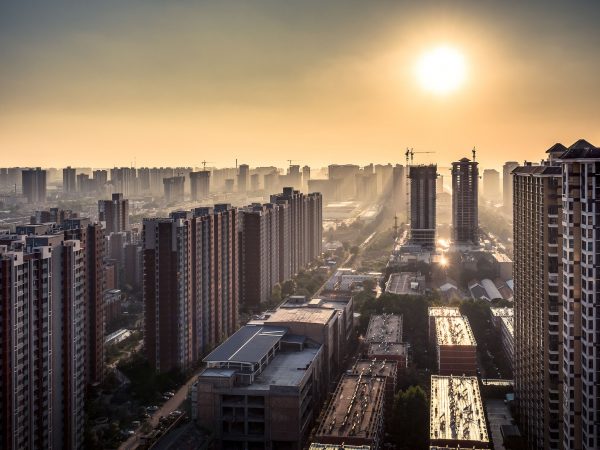 Summer in the City
Welcome to China! This is one of the very first pictures I took in my temporary hometown Xi'an. It's not as pretty as Shanghai, that's for sure. But it was an even greater experience. A challenge that turned out to be a lot of fun. I took this picture from the top floor of a hotel in a residential area. I couldn't afford the room so I just grabbed a photo and said that I got the address wrong.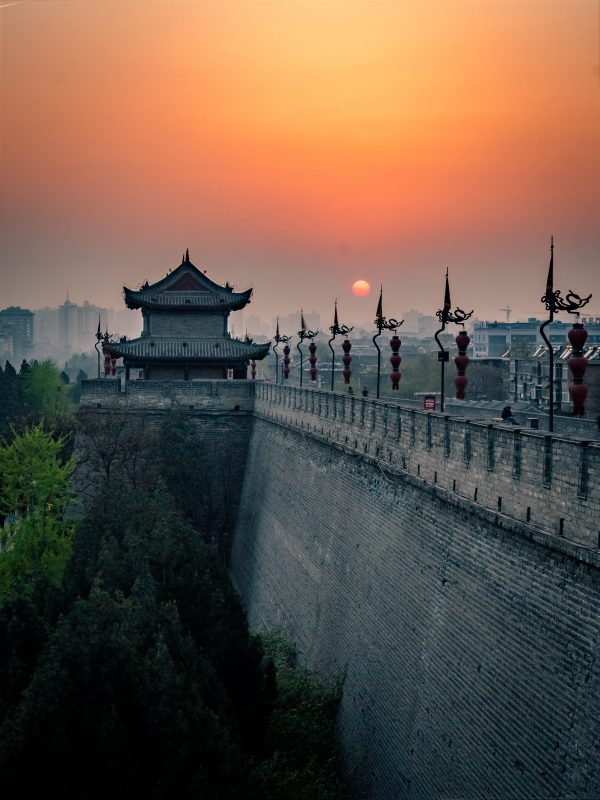 Red Sun
This is perhaps my favorite photo that I took in Xi'an. Even though you can see the smog, this was one of the prettier days. It's not until the sun set down that the sky suddenly turned red. I shot an HDR with a c-pol filter to enhance the color. This version has hardly been touched. You can still notice the dirt on the lens.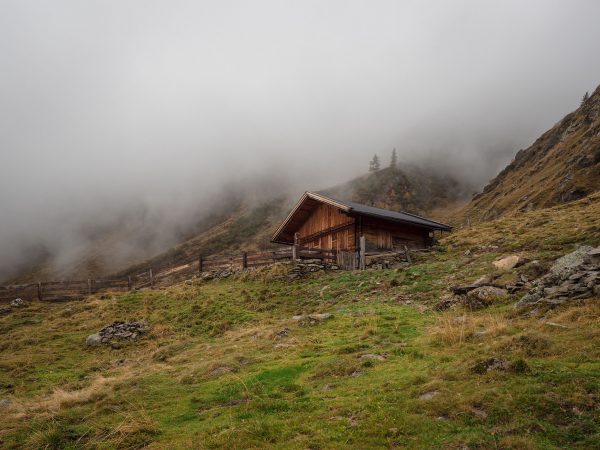 Closed for the Season
Autumn in Tirol. The grass turns yellow and gets covered by green moss. The scene also has a nice contrast of wood and stone. The private hut is unreachable by car but the view is breathtaking. Behind it the mountain gets very steep so there is no passing without proper gear. Just a few meters higher it was snowing.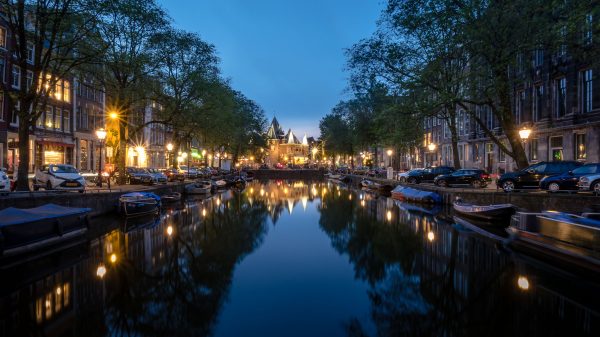 Amsterdam Nieuwmarkt
After a great day in Amsterdam, I took this on my way back to the hotel. It was quite late already but luckily in summer you can still capture some color in the sky. The original file is actually a composition done with Olympus' sensor shift resulting in a high resolution 64 MP image.