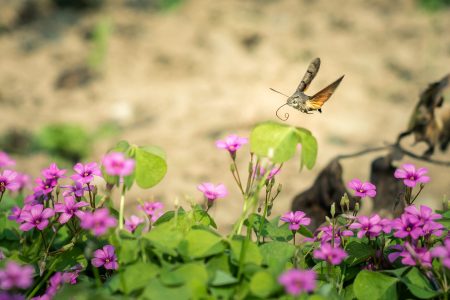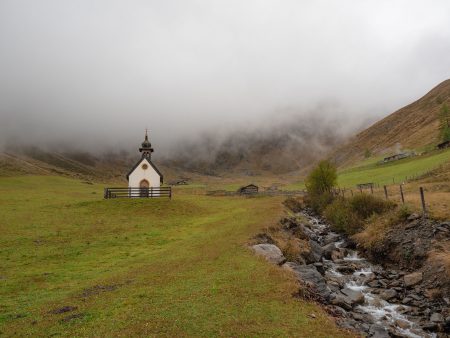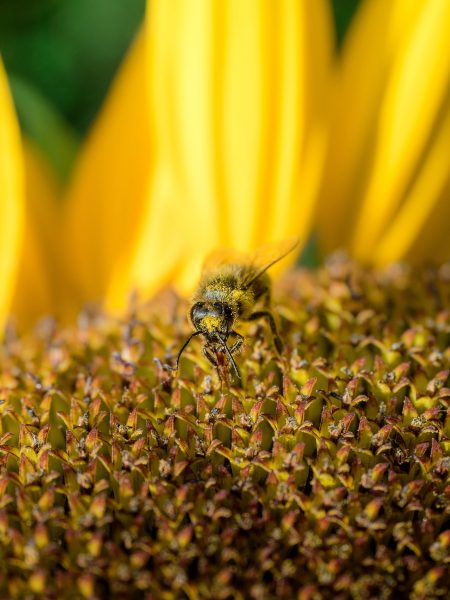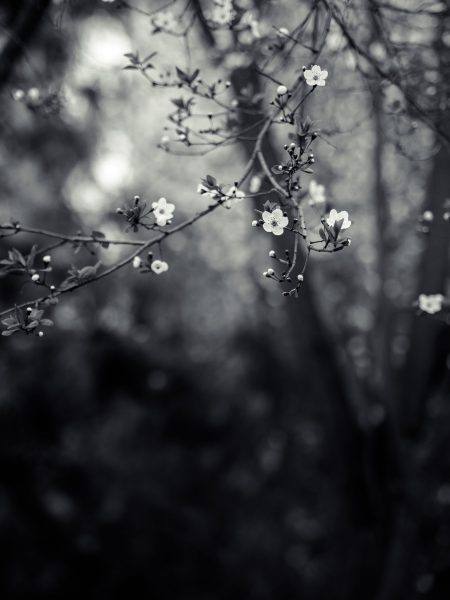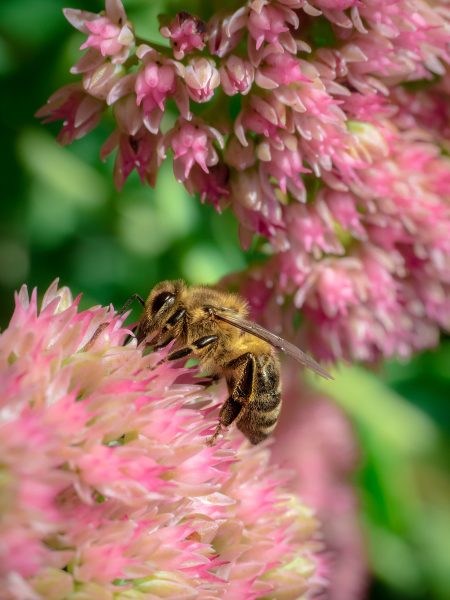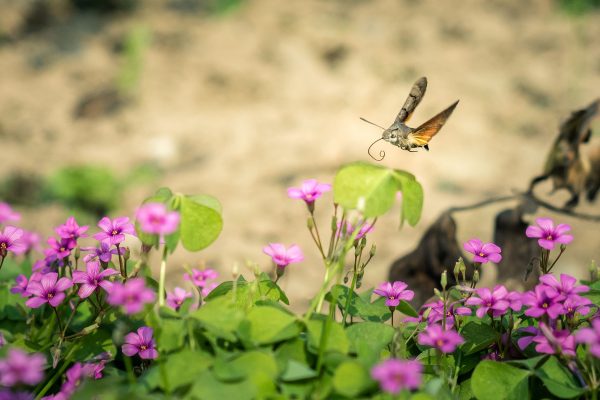 Lucky Shot
This is my lucky shot. I am not sure why, but when I saw this moth fly above the flowers, I just had to capture it on camera. This is my biggest challenge to date as this creature is ridiculously fast. Manual focus, fastest shutter speed and 20 min of missing the focus. It's unimaginable I captured this at f/2.8.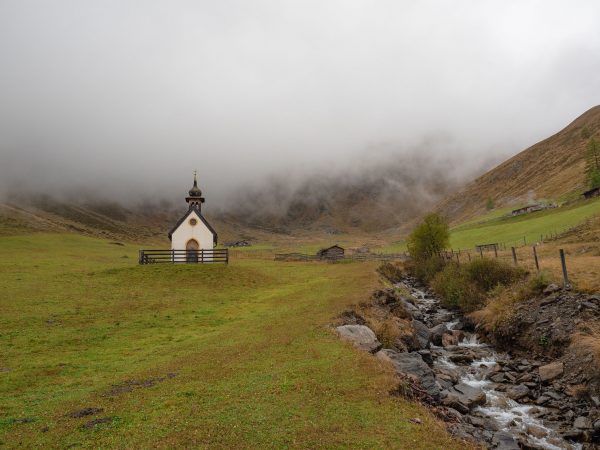 Spiritual Water
On a rainy and foggy day, we decided to climb up a mountain. We could hardly see further than 20 meters until we reached the top. We were drinking clear water from the creek when suddenly the fog lifted up. It was not until then we noticed the small chapel next to us.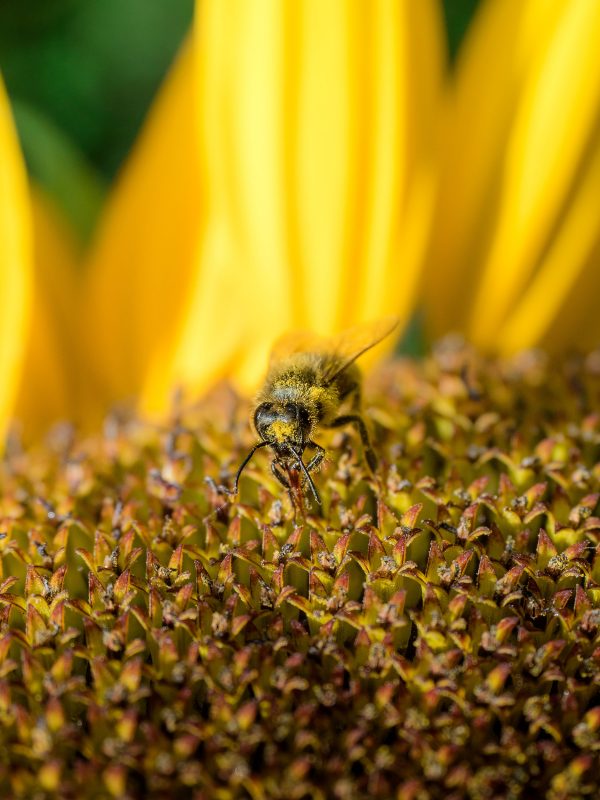 Yellow All Over
Macro shot of a bee pollinating a sun flower. It looks trivial, but actually it took me quite a while to manage a sharp photograph of this scene. Sun flowers can grow very high; I had to stretch my arms above my head and guess the focal distance. The scene was not steady enough to trust the auto focus because of wind and also because the bee was very busy.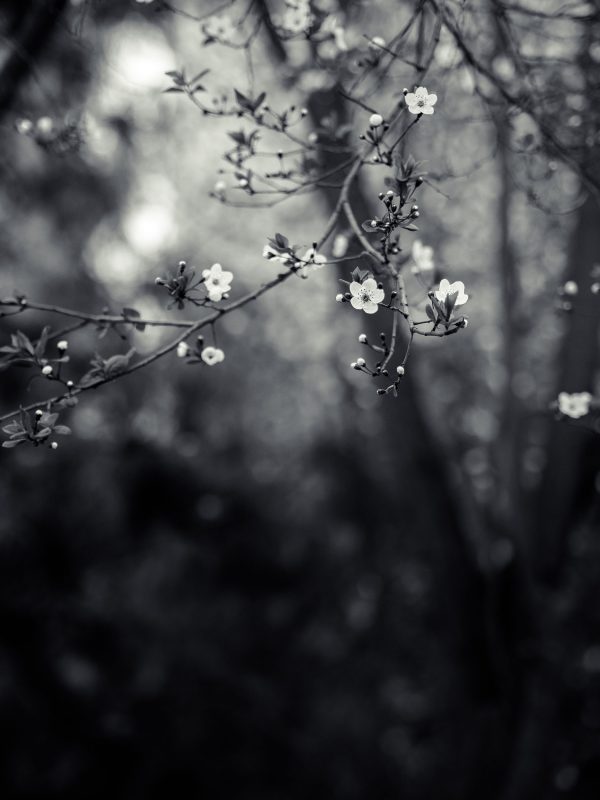 Cherry Blossom
Spring in China. The air pollution was too strong and it felt like the whole world was desaturated. So I decided to do some b&w photography. I think the dark grey tones give the image a sense of serenity.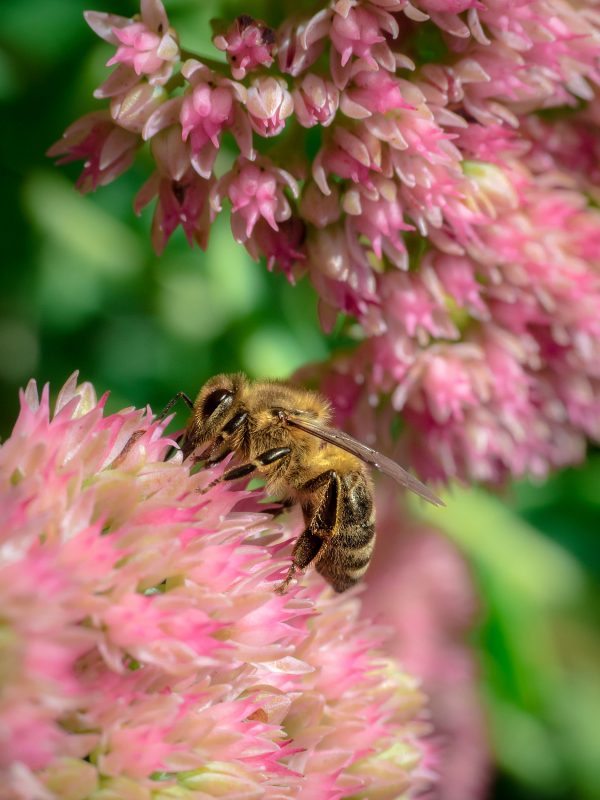 Mirrorless Macro
This is actually not a special photo, but it has meaning to me. I got into photography with a beginner Canon APS-C. Not a bad camera at all, I especially loved my 70mm macro lens with which I captured a similar photo of a bee on the same flower. However, I lost it. I retook this one 3 years later with a kit lens on an Olympus MFT.