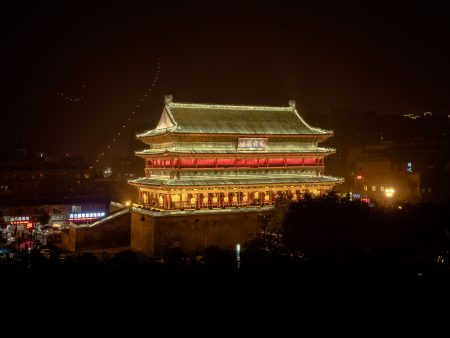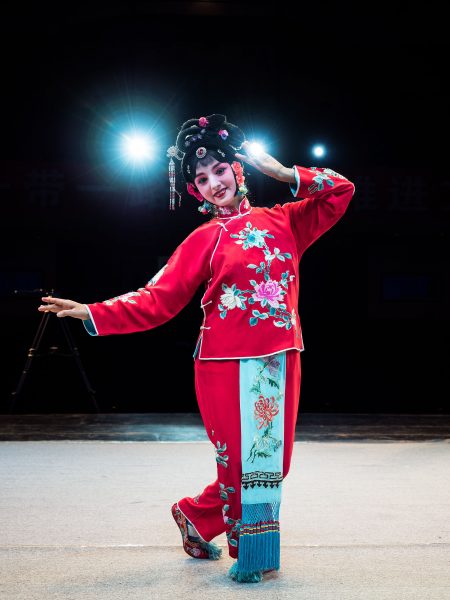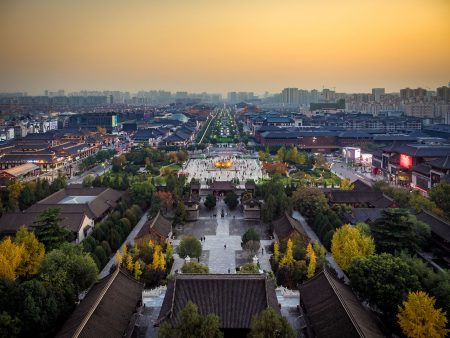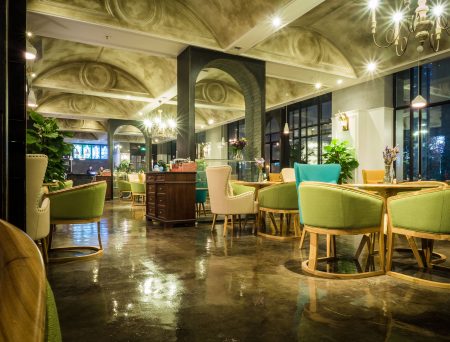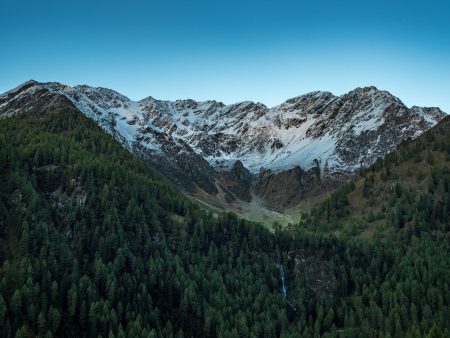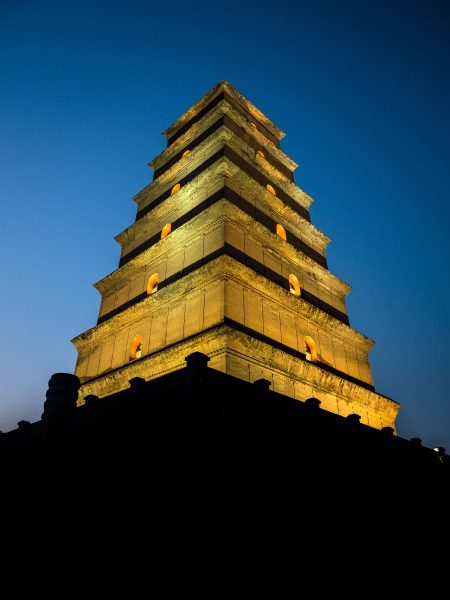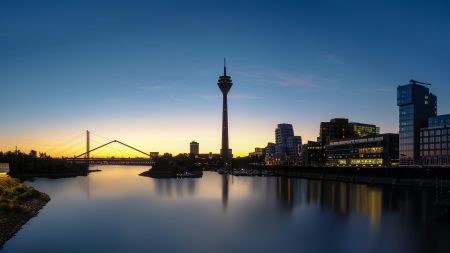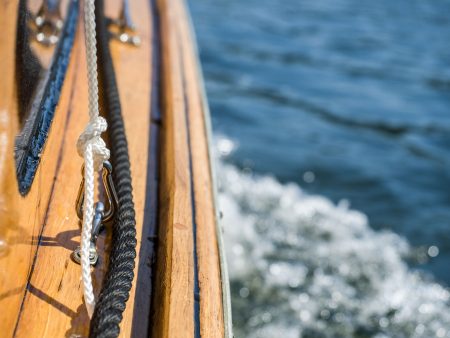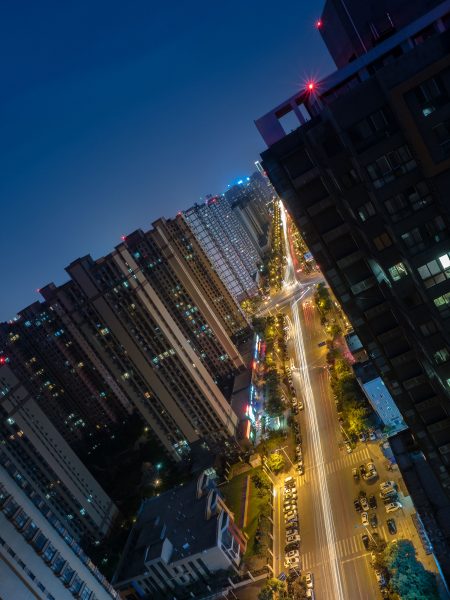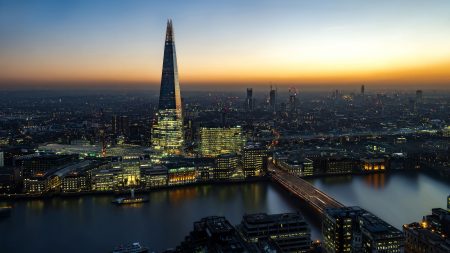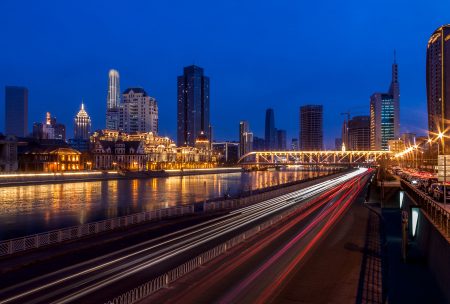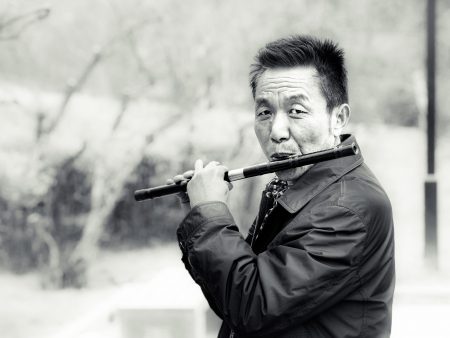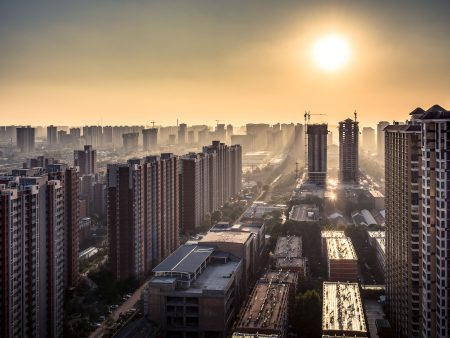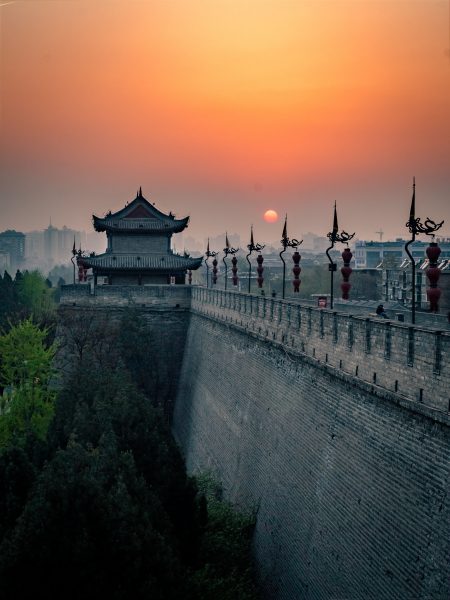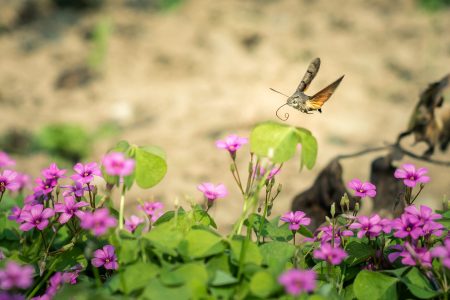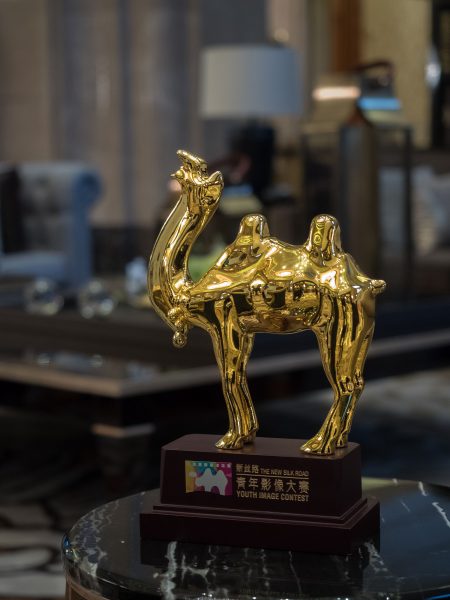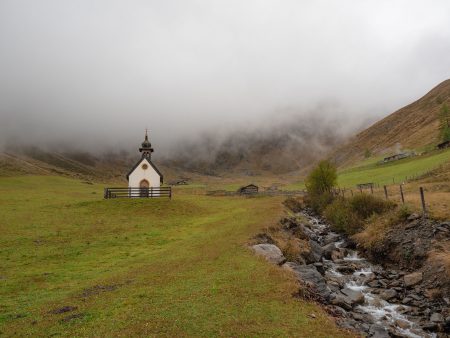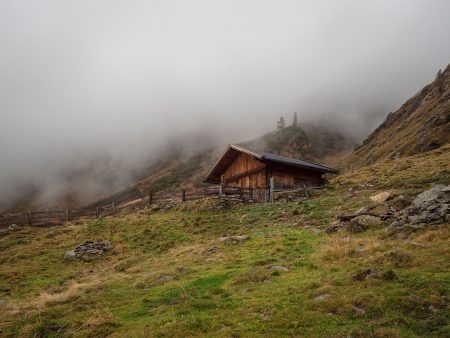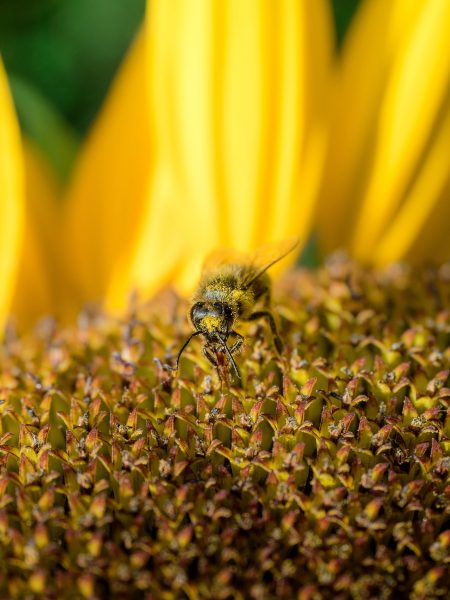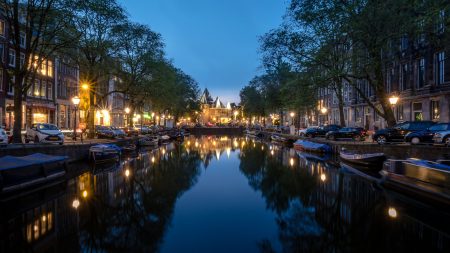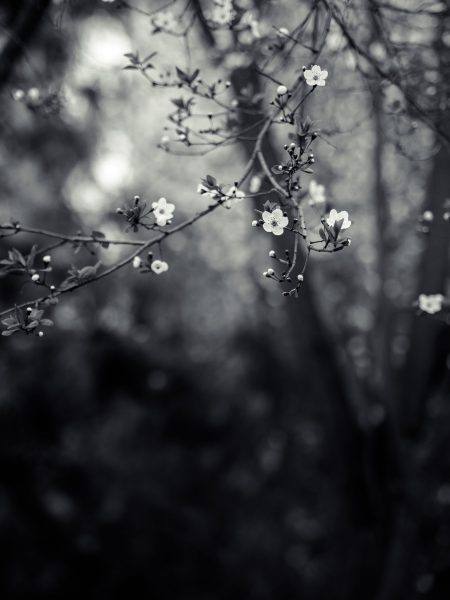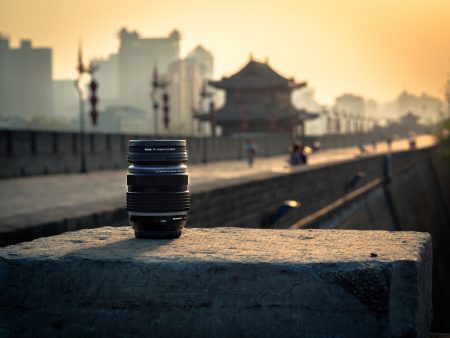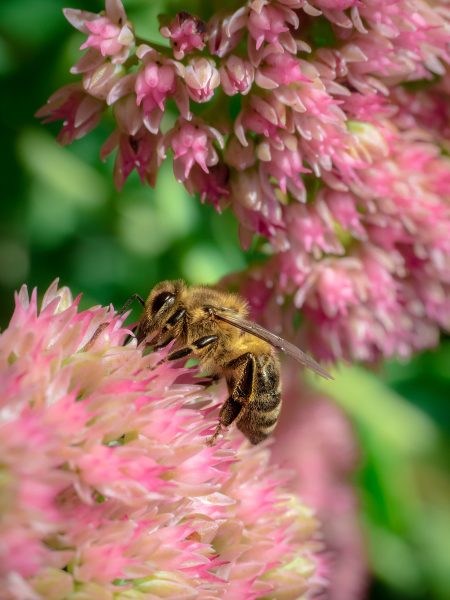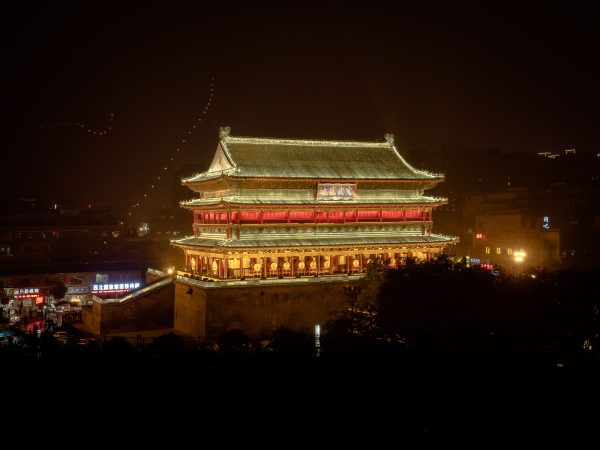 Drum Tower
Drum Towers became an important trademark of urban cities after the Mongol Empire in the late 13th century. They signaled the time and with it the opening and closing of market hours. Zhu Yuanzhang had the Drum Tower erected in the early Ming dynasty. I took the shot from a balcony of one of the nearby restaurants in a shopping mall.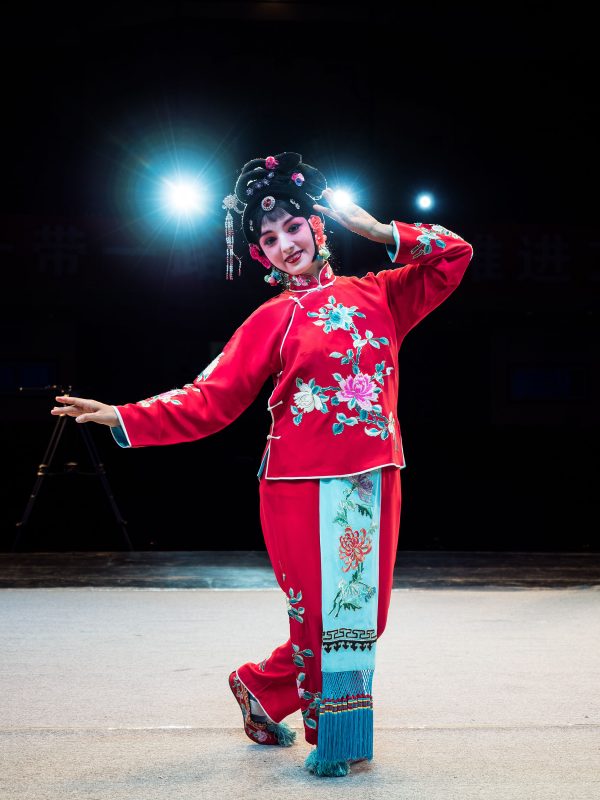 Alice
My scholarship colleague from Peru dressed up in traditional Shaanxi clothing. Applying the make-up was quite time-consuming but the result is amazing. She wore the dress not much differently than the actual opera star later that night.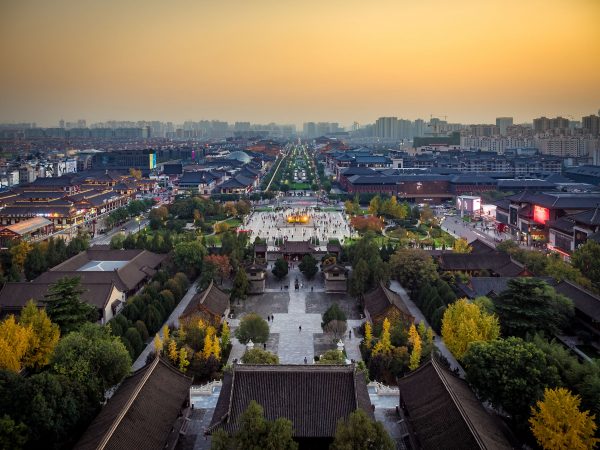 Glowing Sky
This is another shot from Xi'an. I enhanced the colors of the sky. Actually Xi'an is a very desaturated city. Not only air pollution is a problem, but also dust that blows from the nearby plateau through the surrounding mountains. So when there is a nice autumn day with clear sky, the city feels like it blossoms. I wanted to capture this feeling.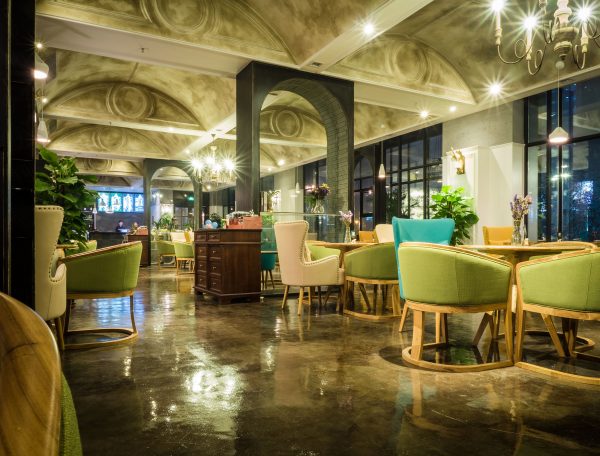 Café
This very Western-styled Café can be found in Xi'an. Coffee is very popular in China. It represents the Western lifestyle, even though more and more popularity comes from South Korea. This particular café, that not many people visit until late in the evening when the live band plays, is very reminiscent of renaissance art.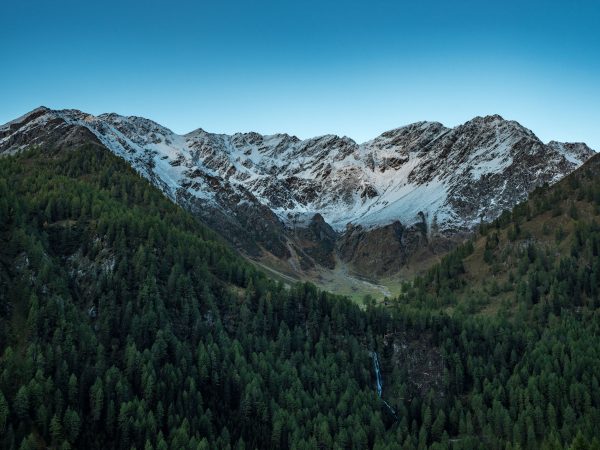 East Tirol
During an amazingly refreshing trip to east Tyrol, I captured this impression from our hut. The previous day we climbed down from our part of the mountains, crossed the valley, passed the waterfall and climbed up all the way to where the snow starts. However, that day it was extremely foggy and raining. We had no idea the scenery was this beautiful until the sky cleared up the next day.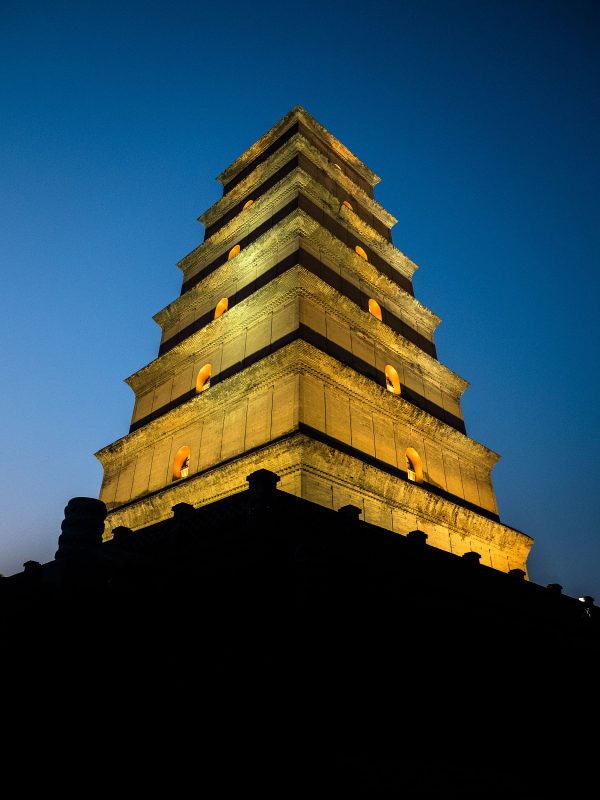 Dayanta
This pagoda in Xi'an is very important to the history of Buddhism. Around 650 A.D. monks started translating and preserving original Buddhist scrolls that else would have been burnt and lost in the following wars.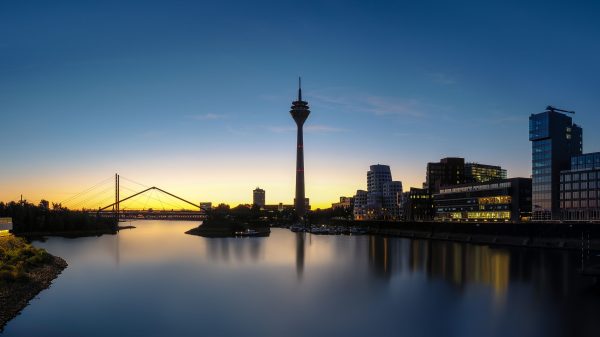 Düsseldorf
I took this shot very early in the morning. The sun has just risen but is hiding behind the buildings. Düsseldorf is one of my favorite cities ever. Moving here gave me a lot of vigor.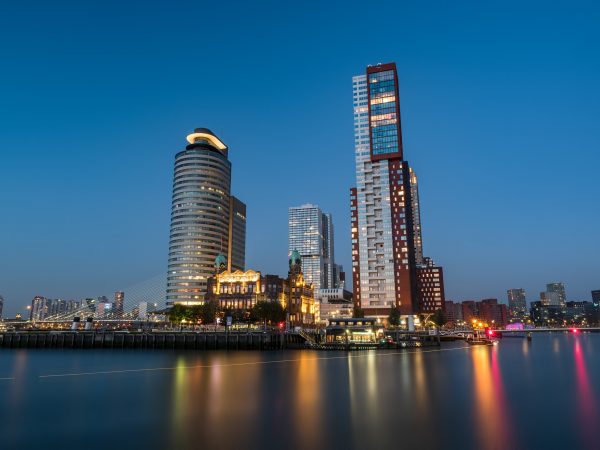 Rotterdam
Rotterdam is a beautiful and modern city that boasts creative architecture. This image is a high-resolution composition of several images over 8 minutes shutter speed. During the last shot a water taxi conveniently drove to the dock that gave this scene a dynamic yellow line. I decided not to straighten the lines vertically for a more island-like feeling.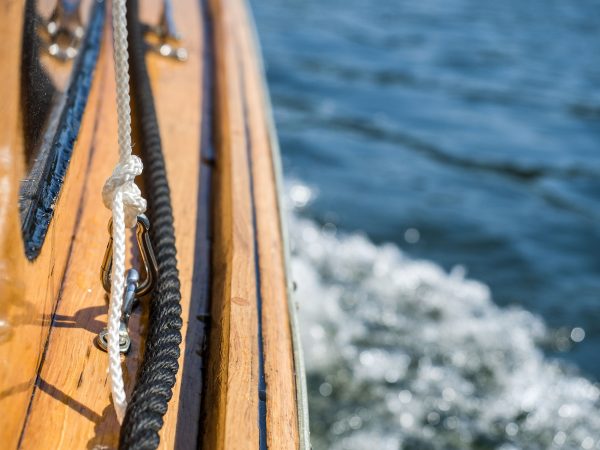 Image Stabilization
Although I'm not into shooting films, I wanted to try out the image stabilization of my new camera back in summer 2015. So I made this short clip on the river Mosel.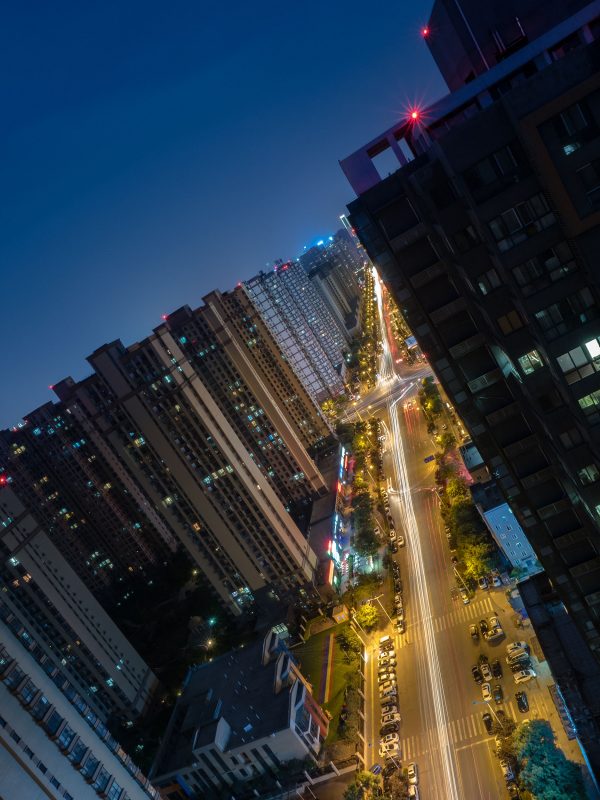 Danger at Home
It doesn't look like it, but this was a very dangerous shot. I climbed on the roof of my apartment in Xi'an and sat on the highest corner with no rails to protect me from falling down. It's only 32 floors, but enough to pump my adrenaline. The scene itself is nothing special, just a residential area.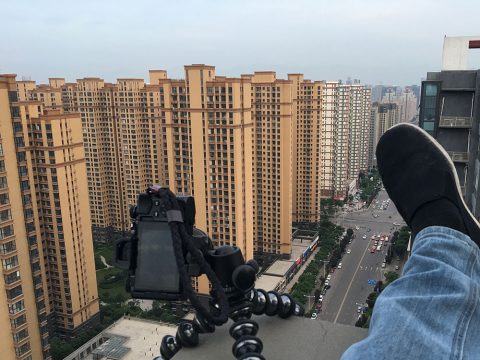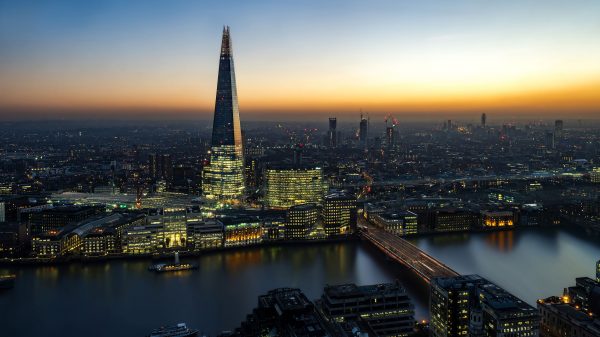 London
If you are a photographer, you absolutely must book a visit to Sky Garden. That's the easiest way to get a beautiful aerial shot of the city. However, they don't allow tripods and many people will smear the protective glass before you get there. You will have to prepare well and get a bit creative for a good shot. I managed to capture this view over Borough Market, the Shard and the river Thames.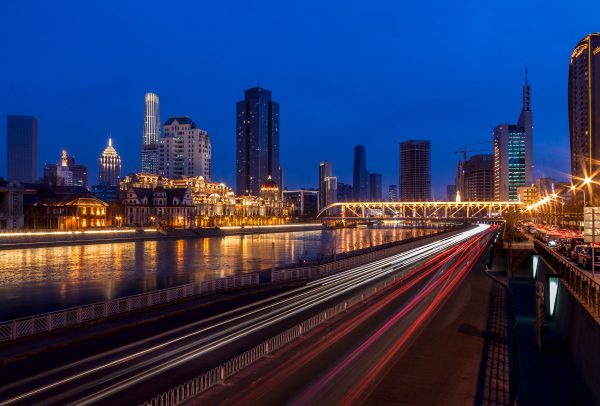 Tianjin
Tianjin is such a beautiful city! I rate it among the best modern cities in China. However, the city also cherishes its profound past and it was an important harbor for international trade early on. Right now it expands quickly from its 14mio citizens and it must feel like heaven for architects. The buildings look phenomenal. When I visited there, my camera was broken so I borrowed a Canon EOS 5D for this shot.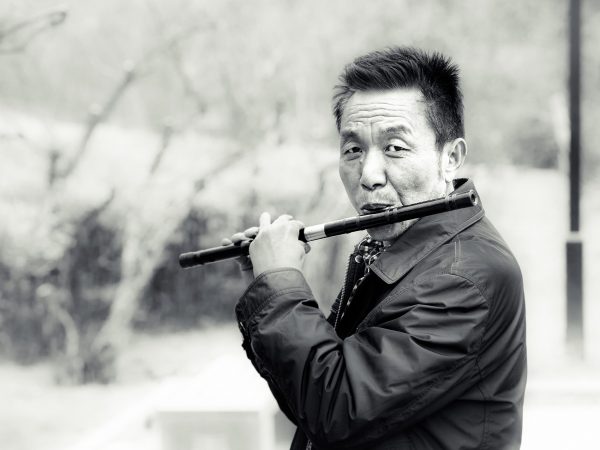 Overcoming Fears
I am not good at street photography and I am also not very talkative. But after listening to this man play the flute for 20 minutes in the park, I just had to ask him if I can take his photograph. Nervous enough I only pressed the shutter once but it turned out quite alright. With new confidence I asked another woman if I could take a picture of her cute child. She just said no and that's the reason why I don't have many portraits of strangers…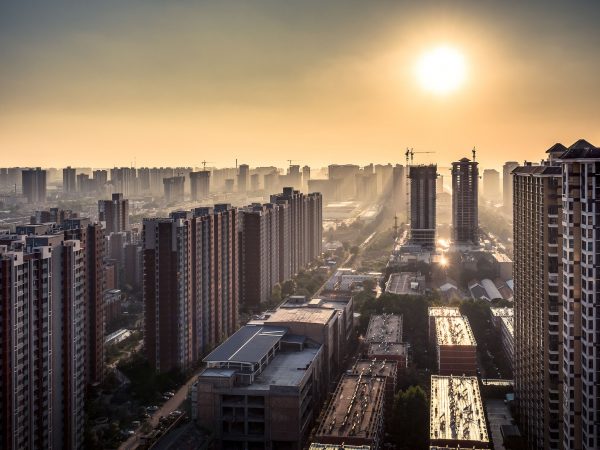 Summer in the City
Welcome to China! This is one of the very first pictures I took in my temporary hometown Xi'an. It's not as pretty as Shanghai, that's for sure. But it was an even greater experience. A challenge that turned out to be a lot of fun. I took this picture from the top floor of a hotel in a residential area. I couldn't afford the room so I just grabbed a photo and said that I got the address wrong.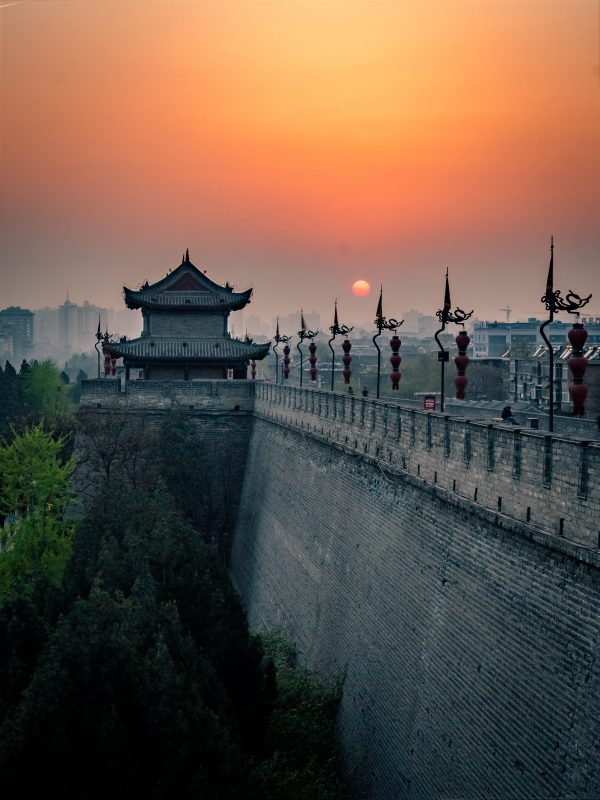 Red Sun
This is perhaps my favorite photo that I took in Xi'an. Even though you can see the smog, this was one of the prettier days. It's not until the sun set down that the sky suddenly turned red. I shot an HDR with a c-pol filter to enhance the color. This version has hardly been touched. You can still notice the dirt on the lens.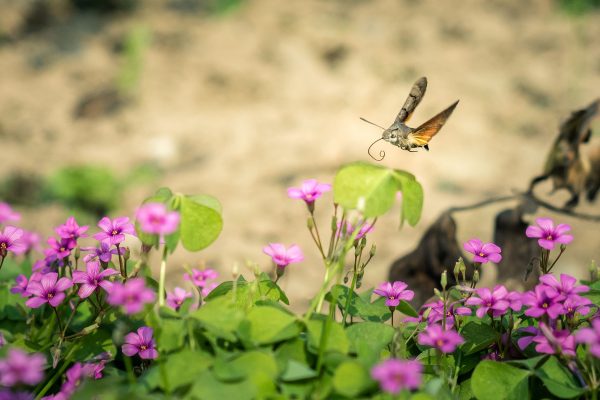 Lucky Shot
This is my lucky shot. I am not sure why, but when I saw this moth fly above the flowers, I just had to capture it on camera. This is my biggest challenge to date as this creature is ridiculously fast. Manual focus, fastest shutter speed and 20 min of missing the focus. It's unimaginable I captured this at f/2.8.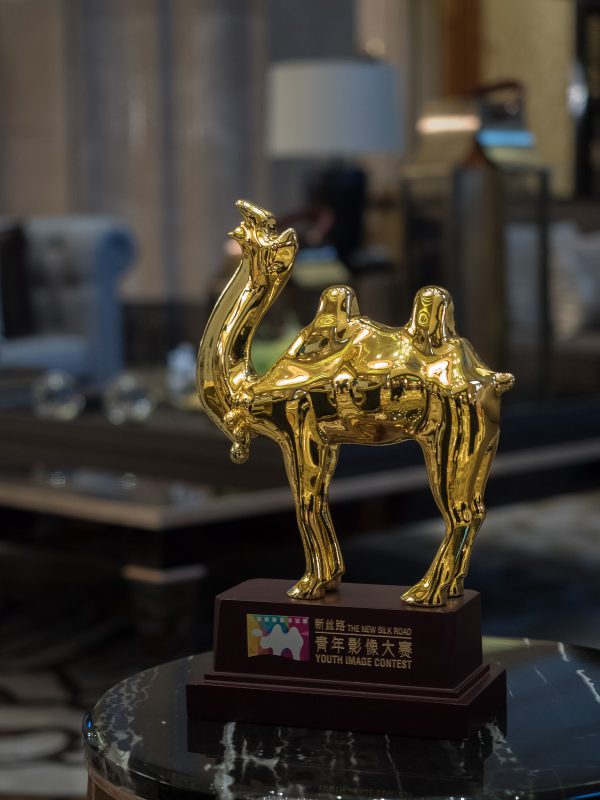 Fata Morgana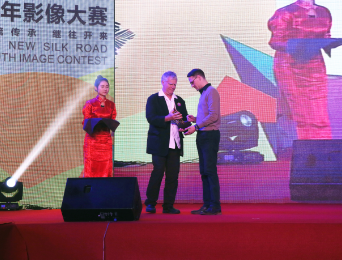 During my year abroad in China, I was handed this trophy in a confusing situation. I was asked to attend a photography event as a guest when suddenly I was called on stage and handed this prize. They did not call out my name specifically, though, and it turned out I was supposed to replace the actual winner who was expelled from China. It got really confusing for me because they actually showed my photographs on the screen and stole my images from WeChat and printed them on the flyer. I probably gave the weirdest interview ever, but the press probably thinks it was because my Chinese wasn't good enough. Needless to say, I had to return the camel after the event.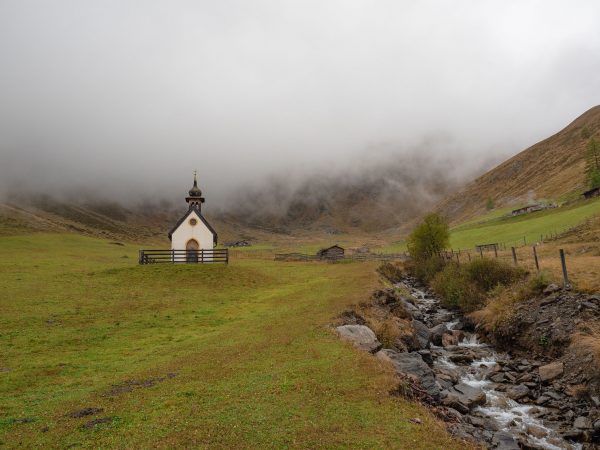 Spiritual Water
On a rainy and foggy day, we decided to climb up a mountain. We could hardly see further than 20 meters until we reached the top. We were drinking clear water from the creek when suddenly the fog lifted up. It was not until then we noticed the small chapel next to us.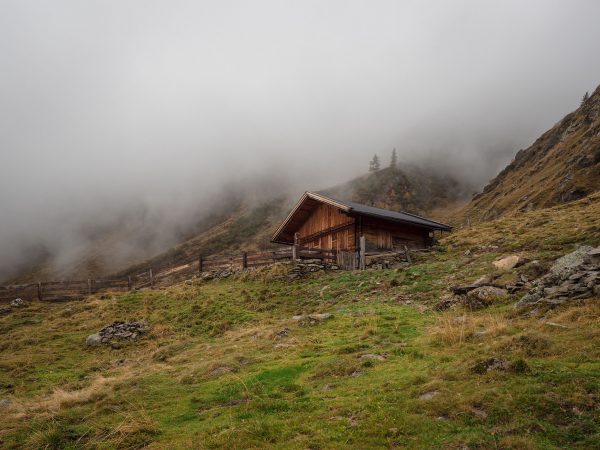 Closed for the Season
Autumn in Tirol. The grass turns yellow and gets covered by green moss. The scene also has a nice contrast of wood and stone. The private hut is unreachable by car but the view is breathtaking. Behind it the mountain gets very steep so there is no passing without proper gear. Just a few meters higher it was snowing.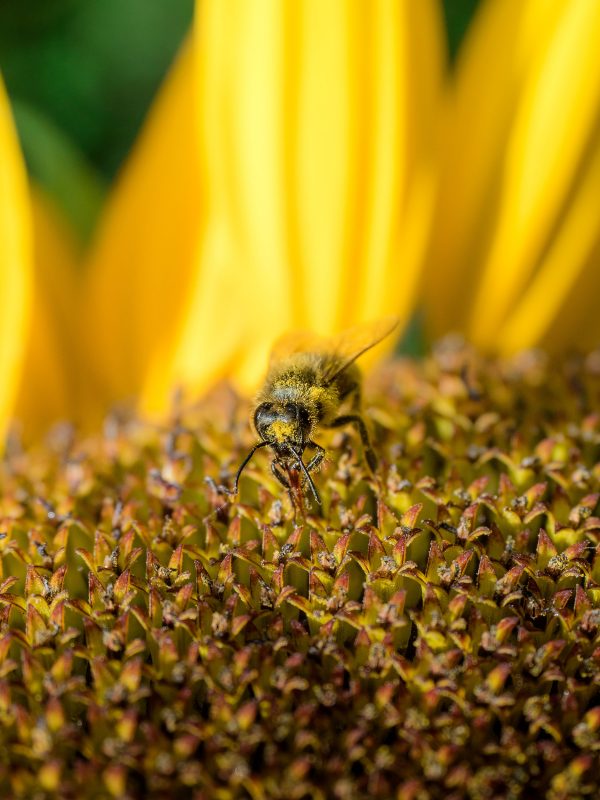 Yellow All Over
Macro shot of a bee pollinating a sun flower. It looks trivial, but actually it took me quite a while to manage a sharp photograph of this scene. Sun flowers can grow very high; I had to stretch my arms above my head and guess the focal distance. The scene was not steady enough to trust the auto focus because of wind and also because the bee was very busy.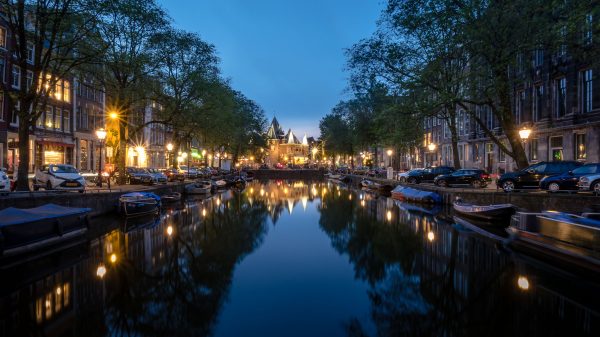 Amsterdam Nieuwmarkt
After a great day in Amsterdam, I took this on my way back to the hotel. It was quite late already but luckily in summer you can still capture some color in the sky. The original file is actually a composition done with Olympus' sensor shift resulting in a high resolution 64 MP image.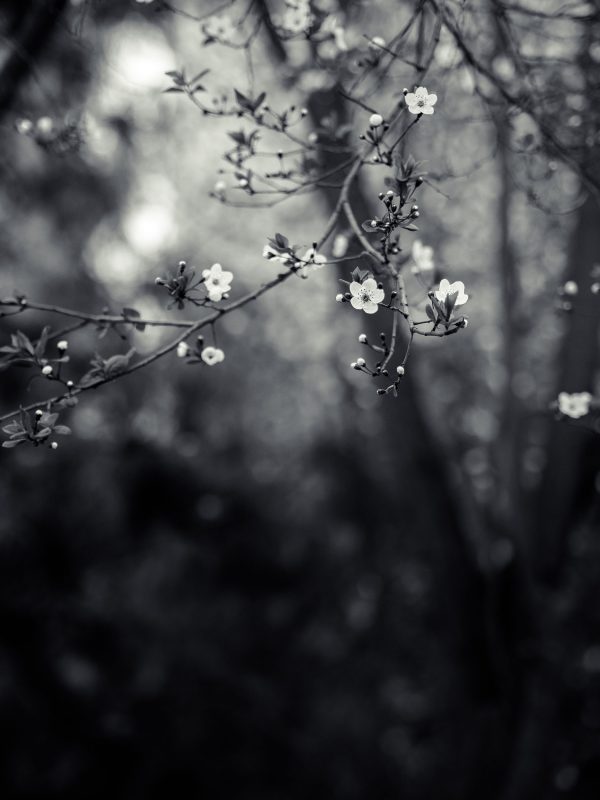 Cherry Blossom
Spring in China. The air pollution was too strong and it felt like the whole world was desaturated. So I decided to do some b&w photography. I think the dark grey tones give the image a sense of serenity.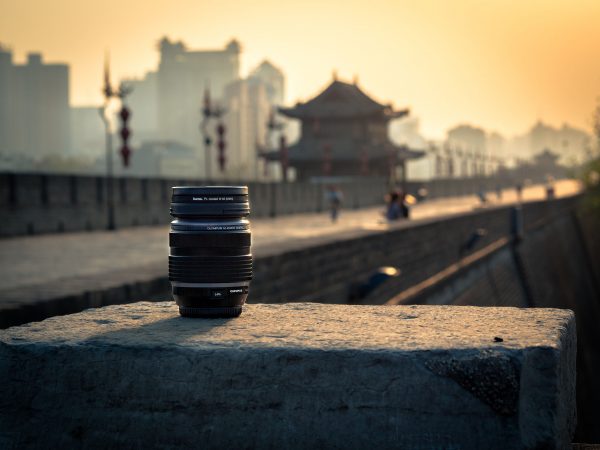 M.Zuiko 12-40mm f/2.8 Pro
Almost all of the photographs in my portfolio were captured with this lens on an Olympus OM-D E-M5 Mark II micro-four-third mirrorless camera. This was my best friend in China and it's still my buddy today. You cannot imagine my pain when I broke it on new year's eve and didn't get it repaired until March.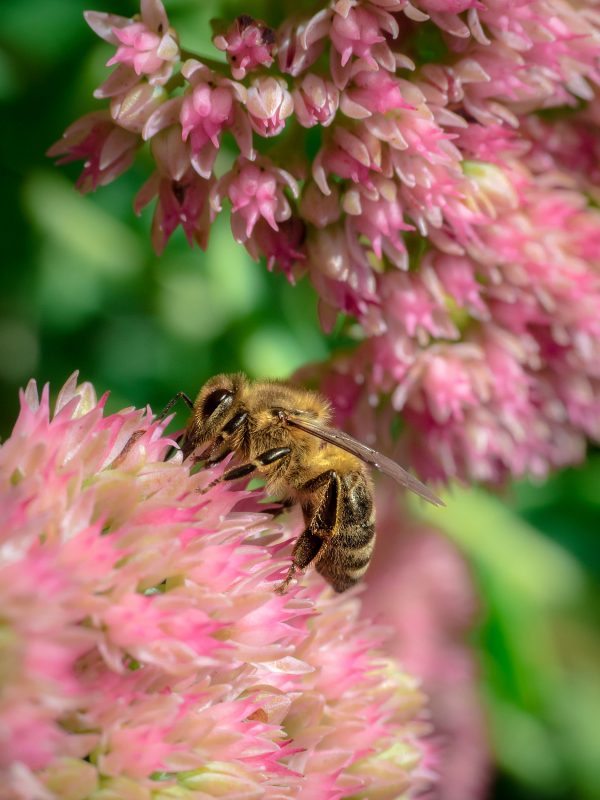 Mirrorless Macro
This is actually not a special photo, but it has meaning to me. I got into photography with a beginner Canon APS-C. Not a bad camera at all, I especially loved my 70mm macro lens with which I captured a similar photo of a bee on the same flower. However, I lost it. I retook this one 3 years later with a kit lens on an Olympus MFT.